There are tons of Android devices out in the market and all of them are having different Android Launchers. Launchers for Android differ from company to company and phone to phone. Almost all brand have their own custom UI or Launcher for Android. For instance, Xiaomi has MIUI, Coolpad has CoolUI, and a lot more. There may be one or more factor that attracts everyone to a UI.
For example, A feature you like on MIUI may not be available on UI of other Android Devices. Now, how to get every element you like and custom elements of your choice? That is exactly where Launchers for Android comes handy. By installing a Launcher of your choice, you can add or remove some elements and features and completely revamp your Android Device into the next new level.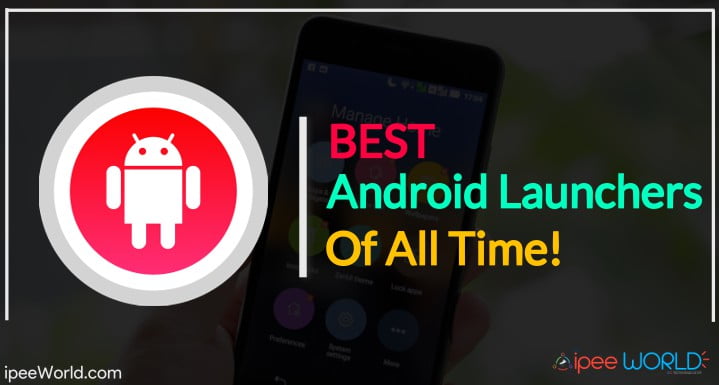 Especially, if you are a stock Android user, You might be fed up with it. There are a number of phones that are lacking Custom UI but having Stock Android installed. If you wanted to get rid of Stock UI and get Custom UI to install any Launcher Apps for Android mentioned in the article below. Now, without further ado, let's get into it.
Why Use Android Launchers?
There are many advantages of having a custom/ Best Android Launcher installed on your device. Let's check what are they.
Transform your device to the next level
Completely changes the way your Phone UI Looks
Add custom elements and remove them easily.
Add features from another device like the Galaxy s8, iPhone 7 and more
Custom widgets
and a lot more!!! The list goes on…..
Best Launchers For Android
So, here goes the list of Ultimate Launcher for Android to revamp your Android Smartphone completely. Go through the list and install the one that you like the most. Also, check Best Apps to install on your Rooted Phone
1. Nova Launcher
I can not at all start the list of Android Launchers with adding Nova Launcher at the top. Nova Launcher is a revolutionary Android Launchers that grabbed the heart of all Android users. The way that transforms your device is something that you cannot get in any other Launcher Apps.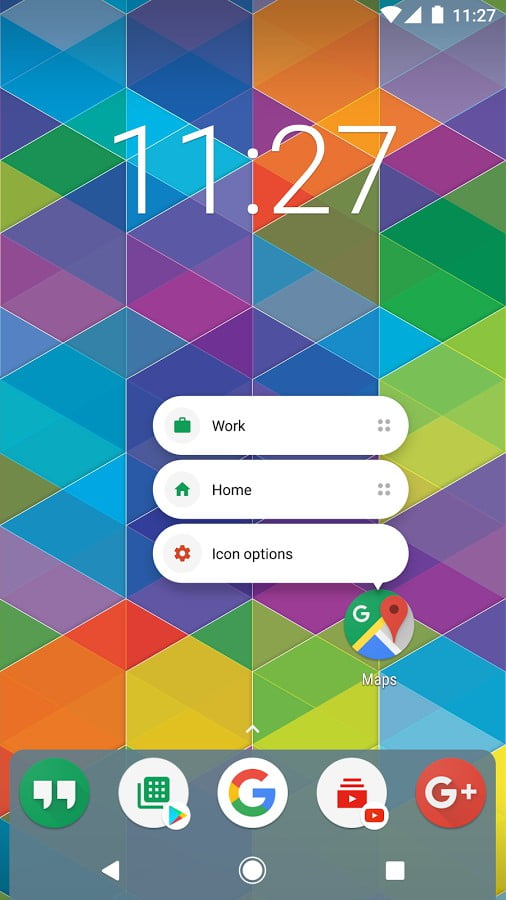 The customization options are endless with Nova Launcher. You have a wide variety of options to get started with Nova Launcher. Once installed and configured properly, you will never leave Nova Launcher.
Features:
Subgrid positioning
Icon Themes
Improved Widget Drawer
Import Layout
Infinite scroll
Backup/Restore
Gestures
Icon Swipes
[appbox googleplay com.teslacoilsw.launcher]
Here are a few Nova Launcher Tips and Tricks to get most out of Nova Launcher for Android.
2. Evie Launcher
Evie Launcher is the second one on our list for a number of reasons. This is one of the most installed Android Launchers for Android. The smooth and simple interface and UI gives it a special feel. Everything is straightforward with Evie Launcher. You can swipe up from anywhere on the screen to immediately launch the App Drawer.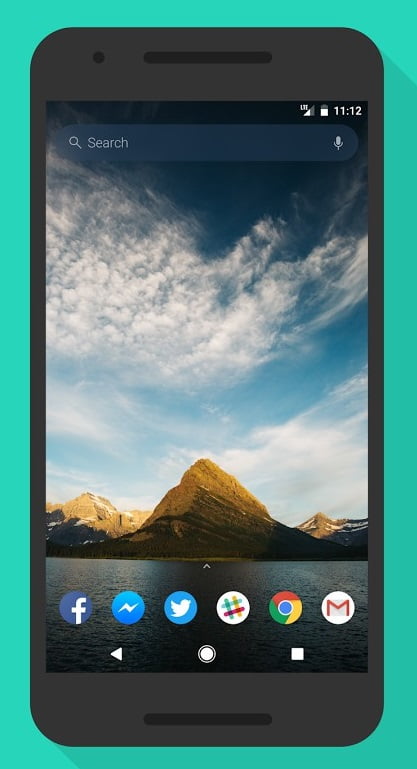 You can add elements and customize your mobile to the maximum possible. The faster and better-designed app drawer, supporting both grid and list sorting are the most loved features of Evie Launcher.
Features:
Live Wallpapers
Home screen management
Folder redesign
Unread badges
Double Tap To Lock
Backup and Restore
Dock with custom grid
Widgets redesign
[appbox googleplay is.shortcut]
3. ADW Launcher 2
ADW Launcher for Android was not updated for a quite few while. But, Now the company turned around and launched the all-new ADW Launcher 2, which is the most advanced Android Launcher or ADW Launcher. It's more feature-rich than the earlier ADW Launcher.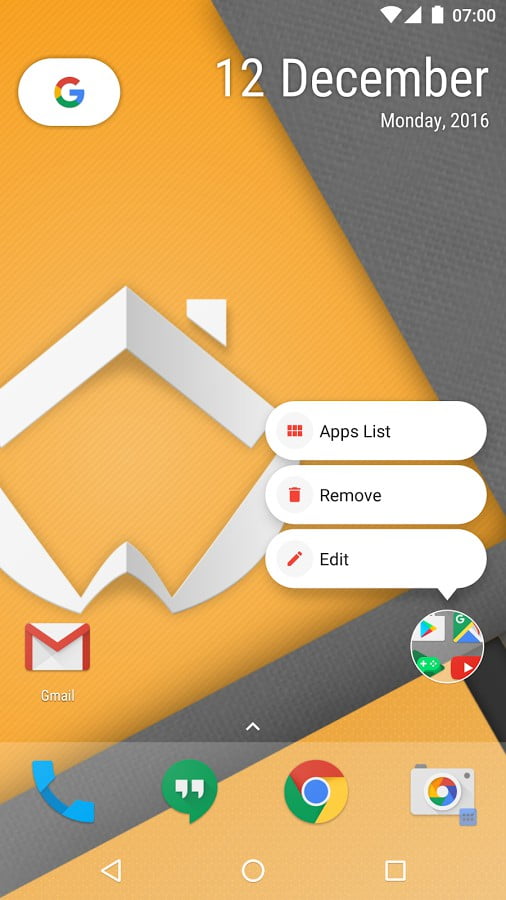 The Premium like features is available in the free version itself. This app stands out of the crowd because pf the features included in the free version. ADW Launcher 2 is having an average rating of around 4.3 on the Google Play Store. Altogether extremely good Android Launcher the list.

Features:
Real Pixel arrow indicator
2 new widget templates with App Drawer and Search Bar
Options to tweak folder grid
Adjust desktop scrolling speed option to auto-close the app drawer when launching apps
NavBar protection
Translation
Translation updates
[appbox googleplay org.adw.launcher ]
4. ZenUI Launcher
When you hear the word ZenUI, you will get an idea about the Launcher. Yes, you heard it right. It is the official ZenUI launcher from Asus. Every Asus smartphones are having the ZenUI Launcher as the default launcher. To be frank, this Launcher feels a lot for me. Something attracts me to stick with this launcher. Altogether I am in great confusion on whether to use what.

ZenUI Launcher is having a whopping 4.7 Rating on the Google Play Store. This itself shows how users trust the Asus's official ZenUI Launcher for Android. Go check out ZenUI by installing it from the Google Play Store link mentioned below.
Features:
Google Play Store's Top Ranked Launcher App
Live Wallpapers
Free Wallpapers – HD
Custom Icon Packs
Customization Flexibility
Wallpaper Editing
Icon Frames
[appbox googleplay com.asus.launcher]
5. Action Launcher
Are you looking for an Android Launcher that is having Material Design principle or Material Design Android Launchers? Then Action Launcher is the best answer for you. Action Launcher has that Material Design touch to customize your Android device to the fullest extent.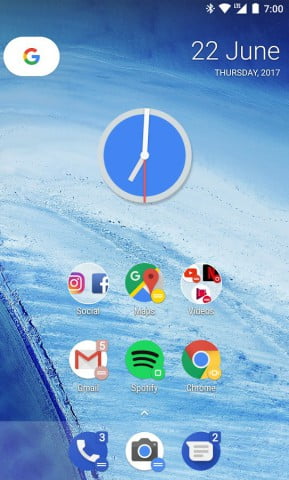 Action Launcher: Pixel Edition is a fantastic Launcher for you if you love the Google Pixel UI. Once installed, your phone will get transformed into a New Google Pixel. Quick edit and Quickbar are other some handful features of Action Launcher.
Features:
All Pixel Launcher features
App shortcuts
Quick theme
Shutters
Quickbar
Quick edit
Smart-size icons Covers
Covers
[appbox googleplay com.actionlauncher.playstore]
6. Pixel Launcher
Are you an ardent fan of the whole new Google Pixel smartphone? If yes, then this Launcher is exactly for you and those who wanted to get that Pixel features and customization on their devices. You all know that the Google Now launcher has been discontinued quite a few whiles ago. If you really enjoyed the Google Now Launcher for the simple and cool design, it's time to give a try to the Google Pixel Launcher.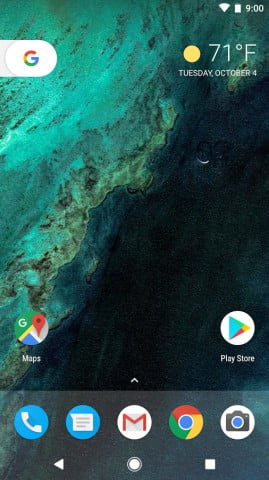 Google Pixel Launcher transforms your device into a Google Pixel device in no time. Install and Configure the Launcher, you are all good to go. With an average 4.3 Rating, Google Pixel Launcher is one that you should give a try.
[appbox googleplay com.google.android.apps.nexuslauncher]
7. iPhone Launcher for Android
Do you love the Apple iPhone series? If yes, again we got a new launcher that converts your device into like an actual Apple iPhone. This one is a pretty simple and right forward app that you can give a try to get the iPhone to feel on your Android device.
Once Installed, Everything will look like just as an iPhone. The status bar on top of the device won't get changed even if you install the Launcher. Altogether, If you are iPhone Fan then definitely go check this launcher.
[appbox googleplay com.appx.pingguo.launcher]
8. Apex Launcher
Apex Launcher, to be exact, is a Minimalistic launcher. For those who want the most simple and minimalistic designed Launcher, then this is the right option for you. Everything is straightforward. Don't expect a lot from this launcher when comparing to the one at the top of the list.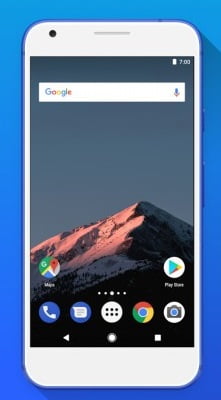 Anyway, A good launcher with trying, for those who love simplicity.
[appbox googleplay com.anddoes.launcher]
9. Niagra Launcher
If you are someone into minimalism then Niragra Launcher is perfect for you, This launcher comes with necessary options only and maintains that minimalistic look all over the UI. Unwanted options, settings, and everything of that sort is completely hidden to give you an undistracted look and feel. It does not come bundled with any bloatware or any unwanted apps or services that will degrade our experience of using Android. Overall, a good launcher people who like minimalism.
[appbox googleplay bitpit.launcher]
10. Microsoft Launcher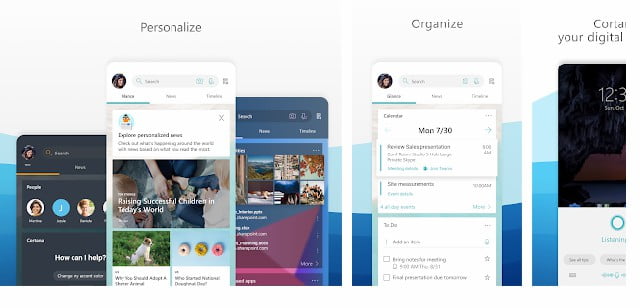 With over 10 million installations, Microsoft Launcher is a popular launcher for Android with all the necessary options for you. You can feel the looks of Windows somewhere within the app. But, it is quite interesting and one of the best Android Emulator in [2020]. I have personally used Microsoft Launcher on my device and the experience has been good. Similar to Google Cards, you have a pretty good timeline with some info showing all the time. You can also set Wallpapers from Bing every day to get a cool new wallpaper every day without having the need to change it manually.
[appbox googleplay com.microsoft.launcher]
Final Words
So, guys, these were the top Android Launcher to revamp your Android device to the next new level. Overall impression of almost all Apps mentioned in this list is worth to try. Every Launcher for Android Apps mentioned this list is having both Paid and Free versions. So, first, install and try the app and if you like it, then unlock the pro features by purchasing the Premium version.
Free Version of the Apps mentioned in the list itself works like a charm. Extend the functionality by purchasing the Pro Version. I hope you guys, found this article useful, If yes, Bew sure to share this article with your friends on the Internet and let them know about this list of Top Android Launchers, too.