There are tons of free and paid Media Players for Windows and other platforms. But finding a Good and Reliable Media Player for Windows which is 100% Free is really tough and that's why I have compiled the list of FREE Media Players that you can download for free and start using it to play any sort of Media and Video contents on your PC.
We all play and watch different sorts of video files with different formats or extensions. Newer versions of different codecs and new formats are being introduced gradually and we need a Media Player that supports all of these. Let's say that one media players support an extension called abc while the other one supports xyz, but the first one does not support xyz and the second one does not support abc. So, we are required to have multiple Media Players installed in our PC.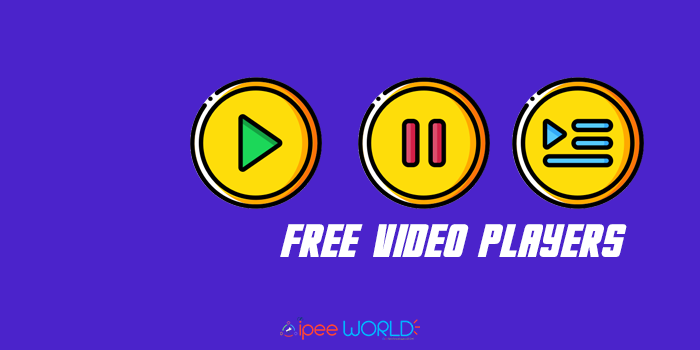 To solve this issue, all we want is a powerful Videos Player for Windows which supports all major Video formats like MP4, AVI, MOV, FLV, MKV, 3GP, etc. Other than wider format compatibility, we need Good Looking and Easy to Use User Interface, Lightweight, etc. These are something that should be taken into our consideration while looking for a Best Media Player for Windows. Also, take a look at IPTV Players as well.
Best FREE Video Player for Windows
Here is the list of Best Media Players for Windows 10/8.1/8/7/ and XP. It really doesn't matter what version of Windows you are having. It works with pretty much any version for sure and the supports are also great.
VLC Media Player
KM Player
GOM Player
Pot Player
5K Player
ACG Player
MPV Player
Media Player Classic
Kodi
DivX Player
 Plex Media Player
1. VLC Media Player

First and foremost we have VLC Media Player, the legendary one on the list. VLC Media Player is a really old and great Media Player for multiple platforms like Windows, Linux, Android, Mac, etc. It is developed by a non-profit and open-source organization, VideoLAN. Since my childhood days I was using VLC Media Player as my default Video Player on my PC. There are multiple reasons why I opt to include this specific software on top of the list. The first one is the wider formats and compression type compatibility and the second one is a minimal user interface with all necessary and important features and options.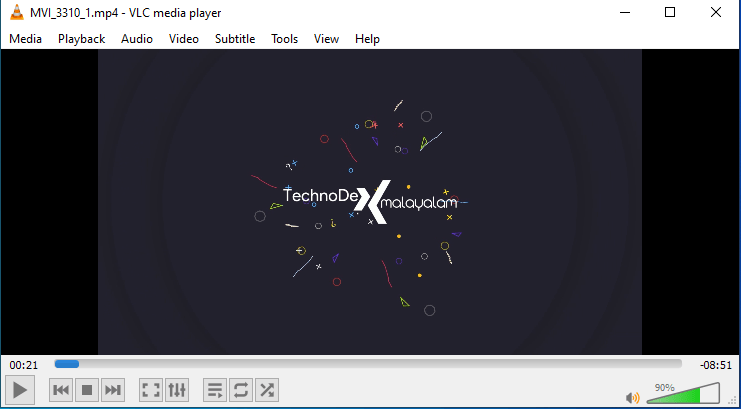 You can take screenshots, add subtitles, change the audio track, control music levels with equalizers, stream contents online with URL and a whole lot more. When you open up VLC Media Player for the first time, you will be presented with a black screen with basic play, pause button at the bottom of the screen and nothing else, that's how minimal design it has.
VLC Media Player is a perfect all in one video player for Windows 10 and all other major versions of Windows. Almost all video and audio formats are supported by VLC and you have a check at their website for more precise info on the same.
Highlighted Features:
Clean and Minimal User Interface
FREE and Open Source
Multiple Video and Compression type support
Stream Online Contents
Audio Equalizer
Screenshot and more…
2. KM Player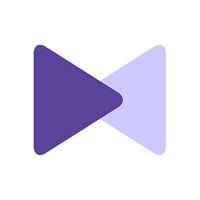 KM Player is truly an interactive Video Player for Windows with an interactive user interface and UI. It is feature-loaded and is used by millions of people all around the globe. Unlike VLC Player, KM Player got a visually appealing interface, which is really good and amazing. When you open it for the first time, you will be presented with lots of different options with graphics contents that makes your media consumption visually interactive and pleasing.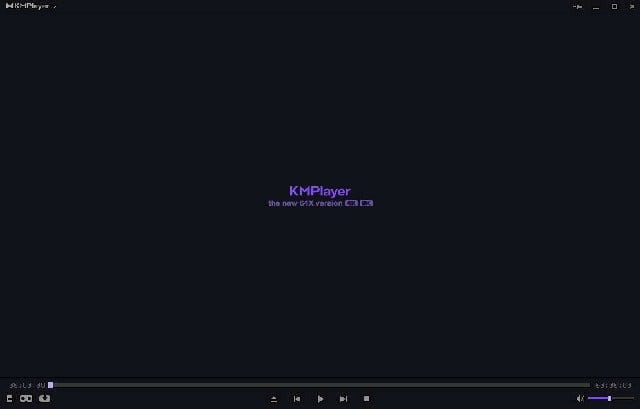 Other great features from KM Player is dedicated 3D mode straight out of the box, UHD Content Streaming, Flash playback, Equalizer, Good Music Player, etc. Apart from a regular Video Player, KM Player is also a good Music Player with similar stylings and features as of a Music Player. So, it can replace the Music Player in your computer, too.
Highlighted Features:
Dedicated 3D mode
UHD content playback
Interactive and visually appealing user interface
Powerful Music Player
Free
Read; 10 Best Browser Games to Play
3. GOM Player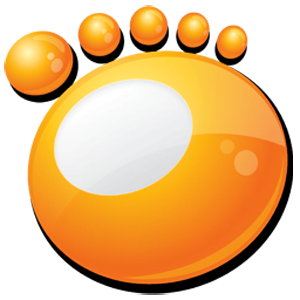 GOM Player for Windows is one of the oldest Video viewing platforms in the market. One thins that make GOM different from any others from the list is a unique library of new and old movies subtitle in almost all languages. User Interface is also modern with controls and settings that can be easily accessed. Special themes option that is available in GOM PLayer lets you change the entire look and feel of the player according to your taste.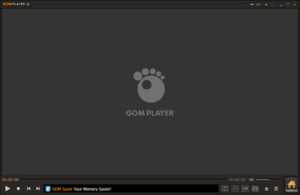 GOM is available for almost all Windows versions and you can download it from their website. And the newly added feature will let you play VR content in 360 degree which is something new and unique that is not seen in many of these media players. GOM also comes in an optional Plus version which lets you play contents in 4K UHD.
Highlighted Features:
360 Degree VR content support
Themes support
Clean modern UI
Vast Subtitle library
Free
4. Pot Player
PotPlayer is not so popular, but feature-rich Media Player that is only available for Windows. With compatibility for more and wider range different multiple formats and extensions, PotPlayer is the 4th media player int he list. The customization options are something really different and unique here. You can customize the player according to your needs. The User Interface is simple and clean.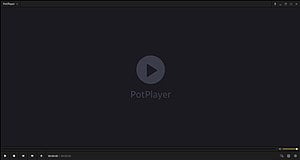 Another interesting thing is that you can edit Keyboard shortcuts and Hotkeys to match your keyboard usage pattern and create a custom shortcut list with your favorite keys from easily accessible locations. Apart from all these, you have complete control over the video playback like you can edit the Hue, Saturation, Brightness, Contrast, Theme, etc and make the video more enjoyable
Highlighted Features:
Wider support for different Multimedia Formats
Nice UI
Lots of customization
Set Keyboard Shortcuts and hotkeys
5. 5K Player

5K Player is an advanced Video Player in the list of some cool new features. It uses four different technologies like Intel QSV, DXVA, AMD & NVIDIA CUDA to make the video playback even smoother and efficient. And what is even more interesting is that it supports 8k contents flawlessly fine. If your machine is capable to run 8K videos without any hickups then you can install 5K Player for Windows to play these contents smoothly without any frame loss or anything of that sort.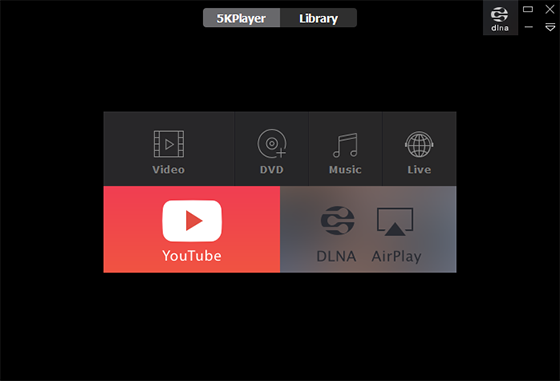 The developers recently released a newer version of 5K Player for 64-bit architecture and as per them, it is more reliable, smooth and efficient when compared with previous versions. HDR support is another good thing that comes in 5K players. Altogether, a good player for Windows and Mac with robust features
Highlighted Features:
Up to 8K video playback without any flaw
Newer 64 Bit version
HDR support
Clean UI
Music Player
New technologies for smooth content playback
Read: 10 Best PUBG Mobile Emulator For PC (Windows 10/8/7)
6. ACG Player
ACG Player available on the Windows Store, which was originally created for Windows 10 Tablets is the next one on our list. Even though it was originally created for Windows 10 Tablets, it works flawlessly well with Windows 10 desktop and laptop. The simple and easy to use interface the highlighted features and you can swipe to left and right to seek, tap to play/pause and swipe to increase or decrease the volume.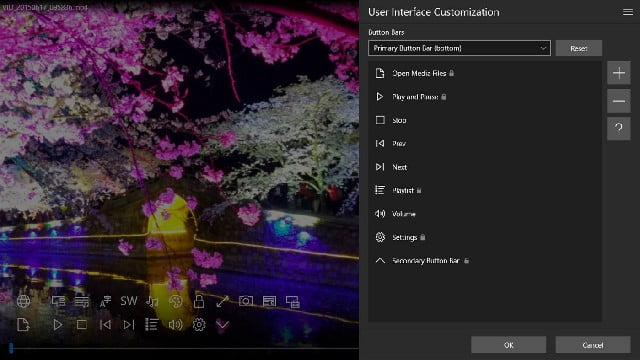 ACG Player is only available on the Microsoft Store and Windows 10, if you are someone using Windows then you can download it from there. But if you are using older versions of Android like Windows 7, then you might want to look for some alternatives.
7.MPV Player
MPV Player is a fusion of both MPlayer MPlayer2, by eliminating all the unwanted features and adding newer ones to the list, MPV Player is the next great Media Player for Windows 10 on our list. This is a FREE as well as an open-source project, similar to VLC Media Player by VideoLAN. Opening the app itself shows you the simple controls with play, pause, stop, etc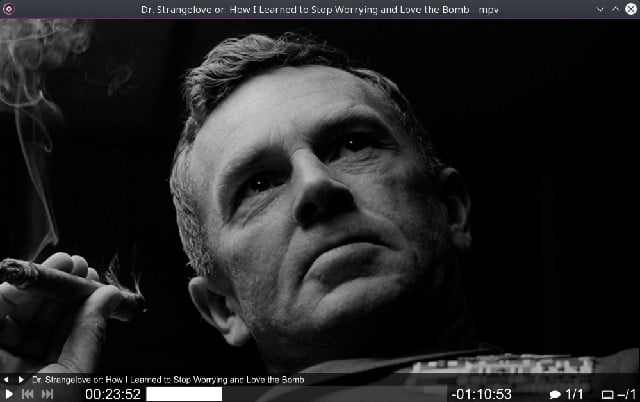 Excellent support for a good number of video and audio codecs another interesting feature about MPV Player. With a clean and minimalist design, it is hard to choose whether to go with VLC or MPV. To be frank, MPV Player for Windows is really underrated.
8. Media Player Classic
As the name itself suggests, Media Player Classic is a classic media player for Windows. It was launched Wayback in 2003 as a replacement or alternative for the Windows Media Player that was available in Windows XP. While using the Media Player Classic and going through the user interface, you will definitely pull up some old memories of you using your computer. The design is unchanged with good modification to the codecs.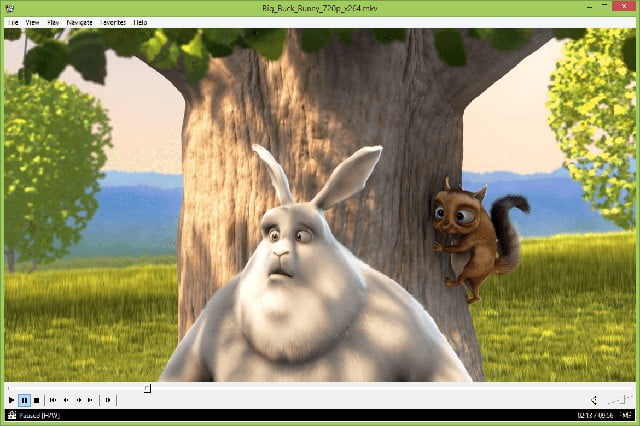 This is a lightweight media player for windows of every time with only features that are needed by a regular home cinema viewer. Basic controls like Player, Pause, Stop, Forward, etc are some controls that you will see on th homepage.
9. Kodi
Formerly called XBMC, Kodi is a highly customizable Media Player for Windows with all features you will ever need in a Video Player. The codecs support is really great and a good number of different video and audio formats work like a charm without any issue. It is something similar to Windows Home Center, the UI remembers me of the same and it looks similar to that. You can add addons from Kodi Repositories to aff even more features and options.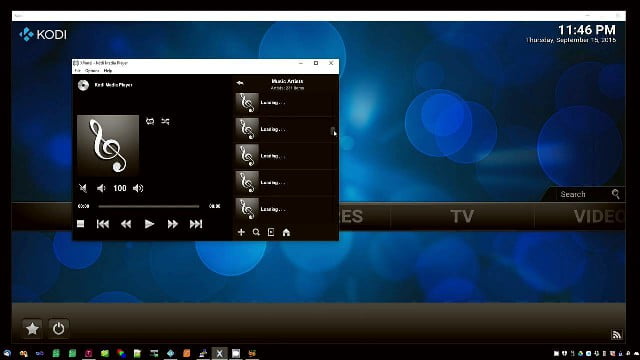 The User interface itself is really eyeing catchy and looks way good than ever. You can play contents that are in your Computer's HDD, SSD or some removable media. The best part is that you can even stream contents online with Kodi Player for Windows
10. DivX Player
Divx Player is the last one on our list. If you are looking for a Media Player to play contents from a CD, DVD or Blu-Ray Disk then Divx Media Player is something that you should consider about. You can even view 4K UDH and HD contents with any lag or anything. The whole UI of Divx Media Player looks really great and I can recommend it to a good number of people.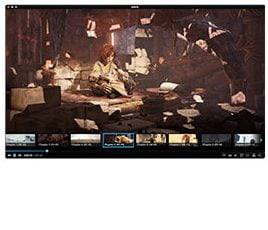 It is highly optimized for file formats in which home cinema or something that is used. The PRO version of DIVX Player can even directly play or stream contents from your cloud service like Dropbox.
11. Plex Media Player
Plex Media Player was a big improvement to the Plex Home Theater and made available it to the public in 2015. Plex is not just a simple Media Player that can play videos but also the whole host other things, too. It can manage all your Media, Video, Images collection and arrange it in an organized manner.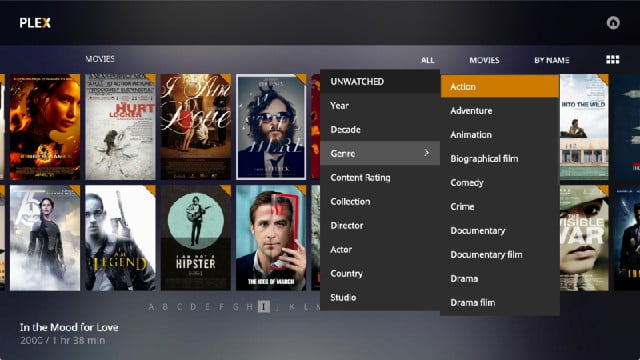 You can watch TV Shows, Movies, pretty much any video and apart from that it can also stream contents to a larger screen with casting, and also comes with support for Chromecast. It is one of the few free Video Players for Windows and works really great.
Best Media Player to Watch Videos
In short, we have lots and lots of different Media Players out there, and choosing the best one for you is the only problem here. You can go through the list and select the one that you think is most suitable for you. Almost every single Media Player for PC given in this listicle is 100% FREE and you are not required to pay anything to use. Moreover, Video Players like VLC Media Player is a Non-Profit organization.
If you are already used to using media players like MX Player on your Android device then checkout our guide on installing MX Player on Windows.