iTunes is officially no more and people are now looking for feature-rich iTunes alternatives to perform various tasks like taking backup, transferring data, and even listening to music. Here, we have compiled a list of best software like iTunes that you can use to enjoy all the features that were in the offer.
We did a bit of research and found some good quality iTunes alternatives. The list includes both paid as well as free software. Go through the list and find the one that you think is the best.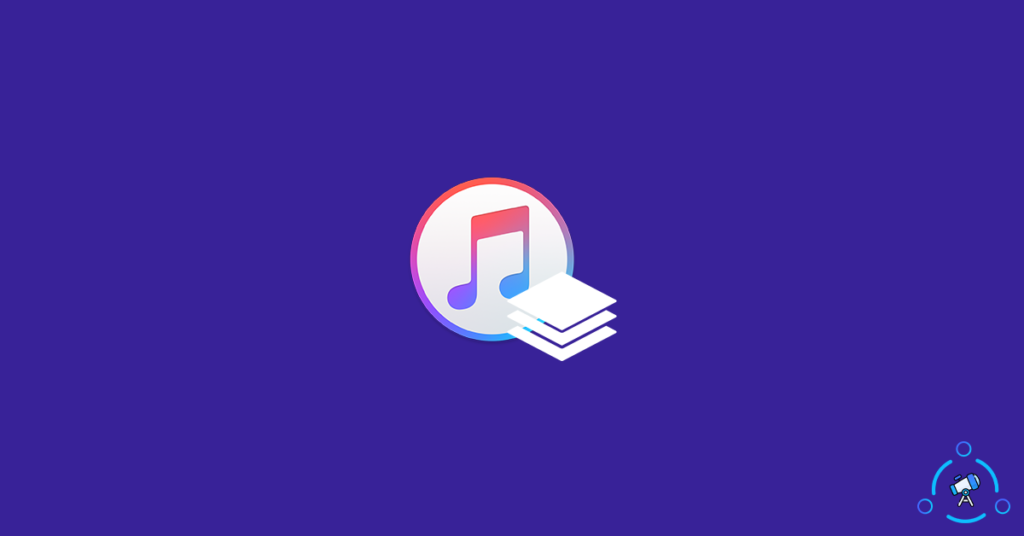 It was with the macOS Catalina update that Apple completely ditched iTunes forever. Now Apple has different apps and services for all the features offered by iTunes. For example, iTunes can be considered as a one-stop solution for every task. But with Apple's new approach, you are required to use different services for different purposes like taking backup, listening to music, etc. Transferring the files, etc can be done in Finder in macOS, which is much more simple than doing through iTunes.
Best iTunes Alternatives to use
Below given are some iTunes alternatives that you can download right away. A good number of software below gets all the features that were available in iTunes.
Waltr 2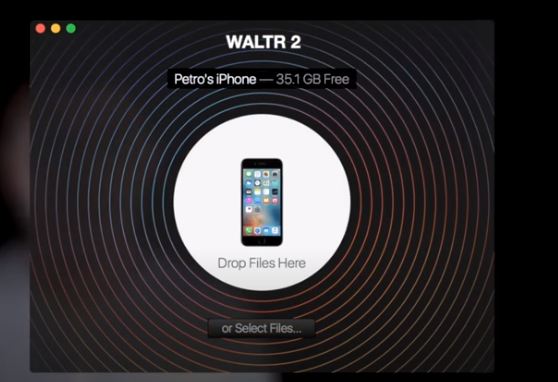 Waltr 2 is the best in the list as far as I'm concerned, but Waltr 2 does come with a price tag on it. Waltr 2 not only allows you to connect your device using a data cable but also through wifi. It is also faster than the native airdrop. You can easily transfer files through a simple drag and drop interface. Images and smaller video files only take less than half a minute to transfer and even big files just take a minute or two to transfer. It allows you to send different types of files like pdf, videos, images, music, audiobooks, etc. Waltr 2 is reliable, the app hasn't even crashed ones in my personal use.
Available Platforms: Windows, macOS
Download: Waltr 2 (Free trial, $ 47.14)
Vox Media Player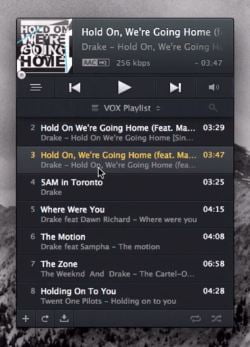 if you are here to replace your music player, here is a feature-rich one – Vox media player. Vox Media Player not only supports the basic audio formats like MP3 and WAV but also supports other formats including CUE, FLAC, APE, M4A among many others. Vox also has live music streaming using SoundCloud and has support to over 30,000 radio streaming services as well. Vox also allows you to make your own playlist. If you are looking for an iTunes alternative to replace the music player option then this is something you want to consider.
Available Platforms: macOS
Download: VOX (Free, $4.99/Month)
WinX MediaTrans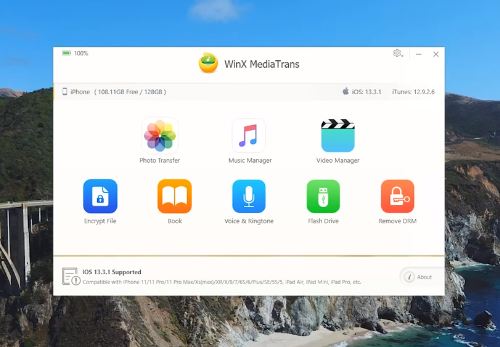 This one is the best iTunes alternative for Windows users. If you are a Windows user who is searching for an iTunes alternative, WinX MediaTrans is a ready-to-go option. It doesn't even require installing iTunes on your device, it works independently and is easy to use. If you want to manage media files on your iPhone and your PC, this one is a must. The app also allows you to transfer files like photos, videos, pdf, and other files between your pc and iPhone with ease. It also has a special feature to encrypt your photos and videos which is really cool by the way. If you are looking for a software like itunes specifically for Windows then WinX MediatTrans gets the job done.
Available Platforms: Windows
Download: WinX (Free trial, $35.95)
DearMob iPhone Manager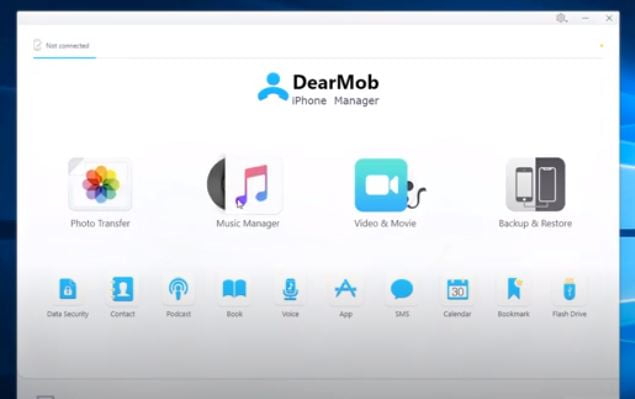 This one is available for both Windows as well as macOS. It allows you to transfer photos quickly without any lag. DearMob one is also good for managing pictures, audios, videos, etc by accessing your iPhone and through the app as well, a real handy tool is the HEIC photo converter which also allows previewing the image as well. The app also has an audio management system which is also a cool and handy tool.
Available Platforms: Windows, macOS
Download: DearMob ($47.55)
MusicBee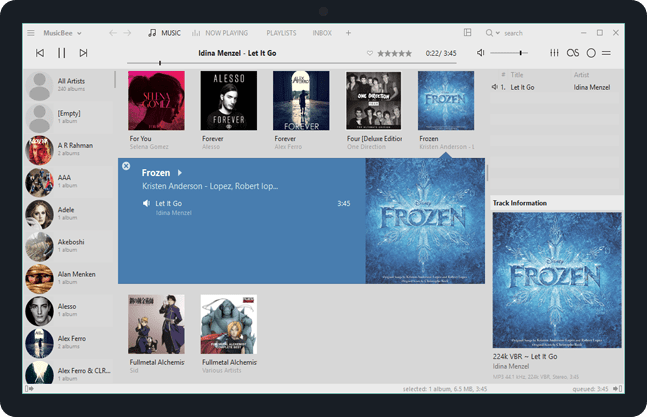 MusicBee is specifically for people who want to listen to music and at the same time manage them easily. MusicBee lets you connect your iPhone to your computer and sync it. After this is done, it will be very easy for you to look for music in your phone via the computer and arrange it in the way you want it. The built in15 band music equalizer lets you equalize the music to fit your taste. Furthermore, the service comes with SoundCloud integration, web radio station support, podcast networks, and lot more.
Available Platforms: Windows
Download: MusicBee
Musique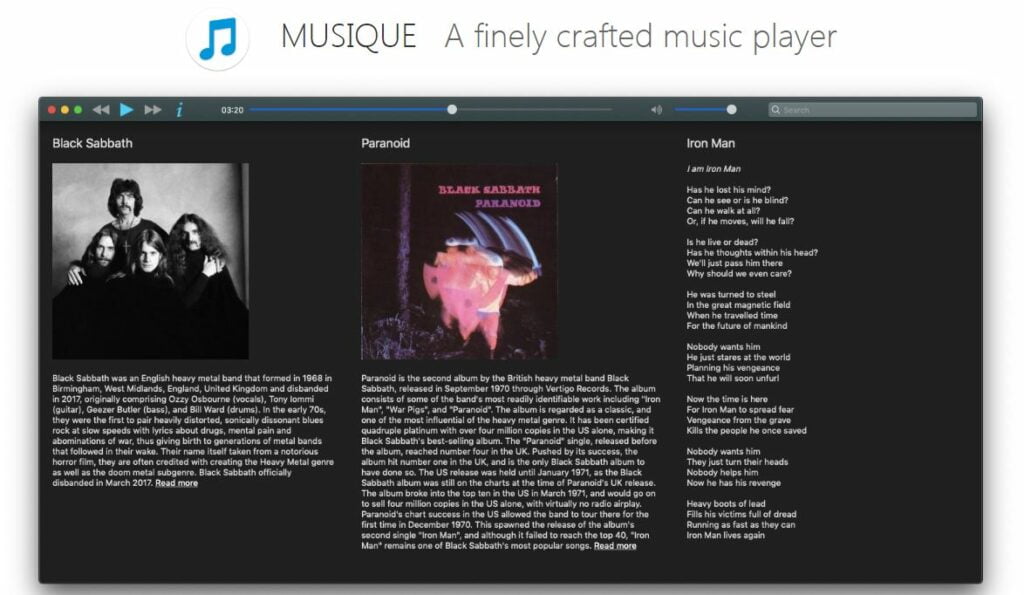 Similar to MusicBee, Musique is a music player software, but this time only for macOS. If you are looking for a feature-rich music player for macOS with simple UI and features then this is for you. There is something that this software is famous for. The music lyrics extractor in this music player will show the live lyrics of any music you play in realtime. If you are into it, you can sing along. The simple UI doesn't confuse the user and it is also very simple to arrange and organize everything they ay you want it to be.
Available Platforms: Windows, Mac Os
Download: Musique (Free)
These are some iTunes Alternatives to try in 2020. iTunes was a one-stop solution for every task like managing files, taking backup, listening to music, etc. But now we might be required to use multiple software to get all the features that we are looking for. Some software mentioned in the article comes with multiple features offered by iTunes which makes our life whole lot easier.