PUBG Mobile or Players Unknown Battle Ground Mobile is one of the most downloaded Battle Royale games available for smartphones including Android and iOS. If you are looking for Best PUBG Emulators to play PUBG Mobile on Windows PC or Mac computer, then you are in the right place. In this article, you will find some of the Best PUBG Mobile Emulators for Windows and Mac that let you play the game right on your Computer/Laptop and team up with other players playing on Mobile.
PUBG was initially launched only for Computer and at that time, PUBG Mobile was not even in the scene. After the immense success they got from their PC userbase, they decided to launch a dedicated Mobile Version which is highly optimized for Smartphones. The gameplay type, Maps, and pretty much all features remained the same when it was ported to Mobile, too. As PC version of PUBG is too heavy and required high-end resources like CPU, GPU, Storage, and RAM. People started to play PUBG Mobile on their computer. If you ask how? This is the article that tells it all.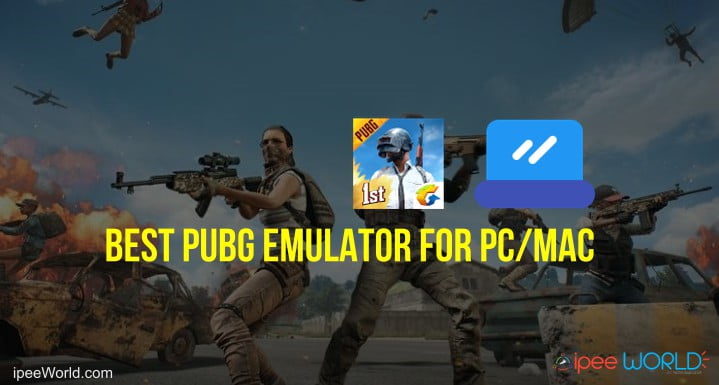 Official PUBG Developers itself developed a PUBG Emulator for Windows called Tencent Gaming Buddy, which lets you play PUBG Mobile on your PC and compete with people playing on Mobile. It will give you all the feel of playing the same PUBM on Mobile, but you can enjoy them on a PC. Definitely, there are lots of reasons why you wanted to play PUBG Mobile on PC, here, I will cite some advantages of Playing PUBG Mobile on PC. We have also shared a list of Online Android Emulators and Android Emulators for PC as well, do check them out.
What is PUBG Mobile Emulator?
Before everything, you should understand what is a PUBG Emulator. First of all, PUBG Mobile game is available for Android. And we have a lot of Android Emulators as well. Basically, these are software that will help us to run and play Android games and apps on our computer. It will create an Android environment where you can play PUBG Game.
Advantages of PUBG Emulators
Here are a few highlighted pros of playing PUBG Mobile on PC or Mac instead of a Smartphone.
Ability to play at all Maximum Settings. When you compare your Smartphone with your PC, PC will be having a dedicated graphics card and way better processor than your Smartphone. Let's say that your phone only supports HD graphics settings but when you open it in your PC, you can push the settings all the way to maximum (Ultra HD/HDR). Similarly, you can also play the game in extreme Frames Rate (FPS) and a mode of your choice like Movie, Colorful, etc.
Use Keyboard and Mouse – You will definitely have an edge over other players if you use Keyboard and Mouse to play games like PUBG Mobile. Most of the other players will be using their Mobile and you will have control options and by using the mouse you can control the recoil of gunshots to a very good extent. Similarly, Aiming and precision will also increase.
Bigger Screen – The average smartphone screen size is somewhere around 5-6 inches and enemy spotting will be a little tough in mobile devices. But, you can easily play and find enemies with bigger screens like your laptop screen or monitor which will be at least 21 inches. Bigger screen size will make enemies spotting way easier and let you kill them in no time.
Check: Android Emulators for Mac
So, these are some of the primary reasons why you should consider using a PUBG Emulator to play PUBG Mobile on PC or Mac.
Best PUBG Mobile Emulator for PC and Mac
Here is the list of few best PUBG emulators that will let you play PUBG on a PC or a Mac.
1. Gameloop
At the top is Gameloop, formerly known as Tencent Gaming Buddy, which is the official Emulator released by the developers of PUBG. If you want crystal clear lag-free experience while playing PUBG then Gameloop is what you are looking for. As you all know, PUBG will only pair users Emulator users with other Emulator users which balances everything. Tencent Gaming Buddy only supports PUBG Mobile and you won't be able to play any other games easily. [NOTE: In a recent update, Tencent Gaming Buddy now supports a wide variety of games, which can be downloaded within the Emulator itself]. Similarly, you can also sideload APKs as well as install the Google Play Store to download any Android Game from the Store itself.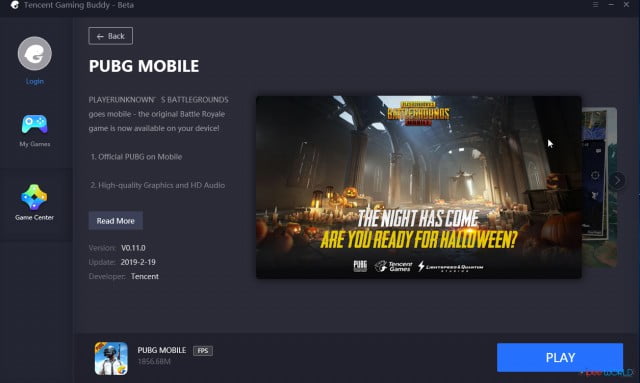 Now you can also easily download Call of Duty Mobile on Gameloop and get the emulator experience while playing CODM.
Pros:
Lag-Free and Crstyal gaming experience
Specially carved for playing PUBG Mobile on PC
Dedicated Keyboard Mapping to use Keyboard and Mouse while playing
NEW – Gaming Library
Cons:
Can't easily sideload apps, need a little bit of workaround
Not available for Mac
Can't gain root access
2. MEmu Android Emulator
MEmu Emulator is the second one in our list with dedicated PUBG Control straight out of the box. Controls and Settings are pretty similar to Tencent Gaming Buddy. You can play PUBG Mobile in high graphics settings and also at high frames rate with MEmu Android Emulator. Before moving to Tencent Gaming Buddy completely, I was using MEmu and never really faced any issue with it. At certain times, the software completely crashes and that was the only issue I was having. Overall, pretty good and smooth experience with MEmu while playing PUBG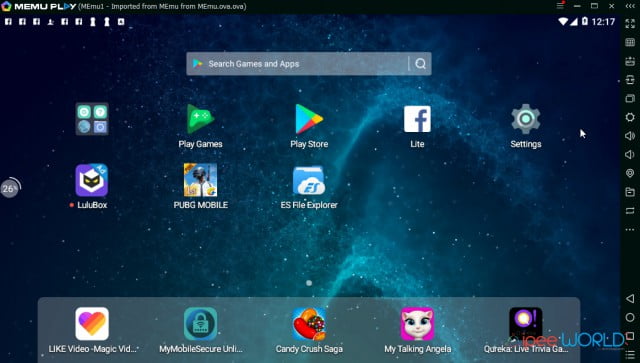 Pros:
Excellent Keyboard Mapping
Two Control mods available
Gain Root access easily
Can use Mod applications alongside
Easily sideload other APKs of Apps and Games
Cons:
PUBG Emulator Detection
Does not support PC Setup with less than 2 GB of RAM
MultiMEmu – Create Multiple instances of different Android Emulators in one PC
3. Bluestacks
When talking about Android Emulators, the first software that comes into the majority of people's minds is Bluestacks. Bluestacks is one among the oldest Android Emulator that easily lets you run PUBG Mobile and any other Android Apps in your Computer or Mac. The best part of Bluestacks is that it is also available for Mac computers. So, you can easily play PUBG Mobile on your Macbook or Mac devices. Bluestacks 4, which the latest addition to Bluestacks Family is the most refined version of Bluestacks which is much more stable and bugless than any other previous versions. You can use the download link below to download the Mac as well as Windows versions of the same.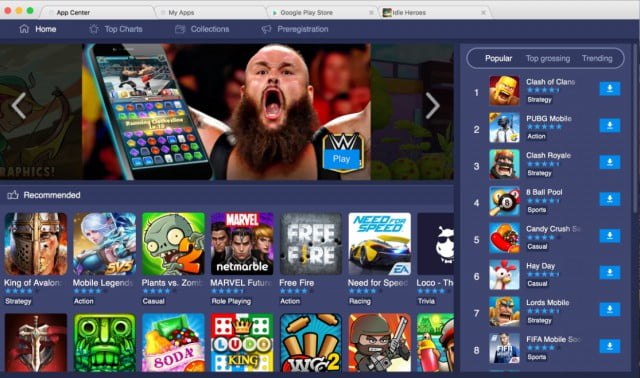 Pros:
Faster Gameplay and better graphics
Based on Android N (Nougat)
Sideload APKs
Buttery smooth gameplay
Cons:
Easily Root Android
Mod applications support
Lagless up to a very a good extent
Bluestacks for Windows || Bluestacks for Mac
Check: iPhone Emulators for Windows
4. Remix OS Player
After the huge success made by the standalone Android-based OS for PC, Remix OS, the company turned around a launched its very own Android Emulator called "Remix OS Player". Earlier, If we were to use Remix OS, we were required to partition our hard disk and then for a fresh installation. Now, with Remix OS Player you can easily install it on your Windows computer and use as an Android Emulator instead of a standalone OS. You can download the offline installer of Remix OS to play PUBG Mobile from the link given below and the link is from their official website.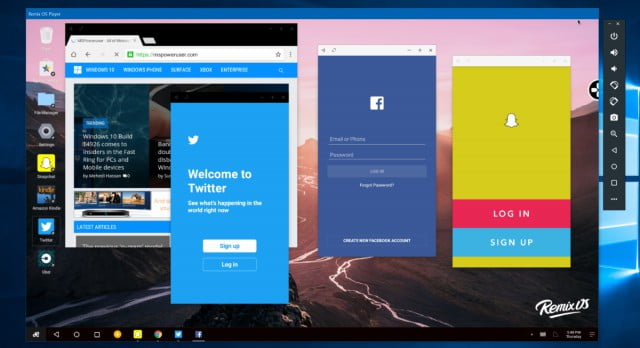 Pros:
Based on the so-called Remix OS
The latest version of Android
Root Access and Play store integration available right out of the box.
Cons:
Pre-setup keymapping not available
Remix OS Player
5. Nox App Player
As the name itself suggests, it is an app player that lets you play games like PUBG Mobile in your computer easily. You can play PUBG mobile in High Graphics settings FPS and custom control mapping. Apart from PUBG, you can download and install pretty much any Android Game or App in the player. Like MEmu, Nox App Player is also having an option called Multi-Nox, which will let you create multiple instances of different android emulators for different testing purposes. If you take a closer look and compare MEmu and Nox App Player, you will notice that both the Android Emulators are pretty much similar when it comes to capabilities and features.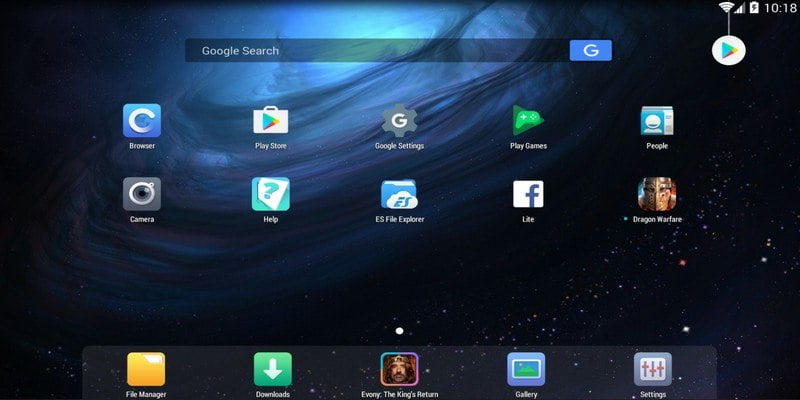 Pros:
MultiNox
Use Gaming Pad and Joystick
Lage Free
Sideload APKs
Install Google Play Services
Root Access
BigNox version 6 is the latest addition to Nox App Player family.
6. Nvidia GeForce NOW – Mac/Windows
Nvidia GeForce NOW is a cloud-based gaming service that is available for a wide variety of platforms including Windows, Mac and some popular Shield TVs. You can play 400+ games that are available in their library including PUBG, Fortnite, and various other Windows AAA Titles, too. This also comes packed with a dedicated streaming option that lets you stream the game to the Internet without using any external streaming software. The best part is that, you are not required to do any sort of installation to get things running, everything is cloud-based and all you want is just an Nvidia Account.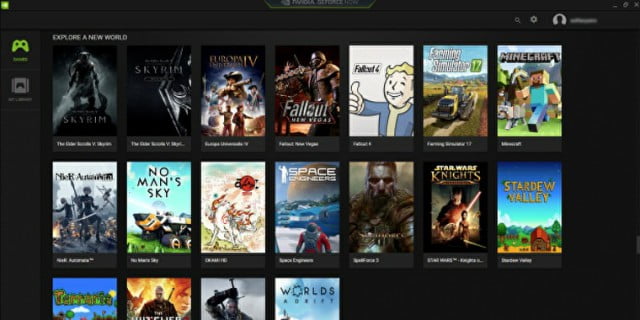 Pros:
Cloud-based
No Downloads or Installation
Collection of more than 400+ games and AAA Titles.
Available for Mac/Windows/Shield TVs
Cons:
Relatively High Internet usage
Paid subscription
Droid4X is an Android emulator that is available only for the Windows platform. It supports a number of different Apps and Games that are available on the Google Play Store. You can easily sideload any game with the APK and OBB File, or with just the XAPK File. PUBG, CODM, and all other games work pretty fine on Droid4X, but the only problem with Droid4X is that you don't get a keymapping feature as effective as we saw in MEmu or game loop
8. Andy Emulator
Andy Emulator was a great Online ANdroid Emulator back in the days but it is not that popular these days. The developers have not updated this version of the emulator for some time now and that's why people prefer using some other emulators instead. And again it's a true fact that Andy is still running on year-old versions of Android and that's something that needs to be taken care of. Overall, it can handle almost all games and apps that run on the Android 4.4 minimum.
9. Genymotion
Genymotion is an enterprise-level Android and Game emulator to test and debug Android Games and Apps. People prefer using Genymotion for testing their newly created apps and in fact, Genymotion is developed for that purpose in mind. It is used by thousands of developers all across the globe to test their Android App/ Game and it works really great. As mentioned earlier, Genymotion is enterprise-level software that is used by Android Developers, they also provide us with Genymotion for Fun version which is a free version for home use. You can download it from their website and start running different Android Apps and Games easily on the platform for sure.
10. Phoenix OS
Last but not the least we have Phonix OS which is not exactly an Android Emulator but a fully-fledged desktop OS based on Android. Yes, you heard it right, Desktop OS based on Android. Have you ever thought of installing Android on a PC and interact with the operating system with Keyboard and Mouse as we use in our Computer? Well, that's exactly what Phoenix OS is meant for. You can install it on your hard drive or pen drive and start running any sort of Android apps and games easily on the OS.
Which Emulator to use for PUBG Mobile?
So, these are some of the most used pubg mobile pc emulators that you can give a shot. I will suggest you guys use Tencent Gaming Buddy to play PUBG Mobile on PC because it is the official emulator from Tencent. There are no risks of an account ban and you will only be teamed up with other players using Emulator making the gameplay fair. For some reason, if you are not able to use Tencent Gaming Buddy the second and third options you can try are MEmu and Nox App Player as they are already having built keymapping setups. Similarly, you can choose the best from the list and start using it straight away.