There are lots of situation where we are required to compress Images or Photos to reduce the size. Especially, If you are a website owner or blogger then you really will understand the importance of compressing an Image before uploading it to your site. Not just bloggers or Website owners, but this guide is gonna every single one of you who are looking to reduce the size of the Image you have without affecting the quality at all.
There are many software, websites, and services that are available to quickly compress Images, But not all of them works in the same format. For example, Some websites compress Images but the quality will be reduced. but, we want the quality to be preserved while and after compressing the Images. This is the exact reason why I am writing this article today.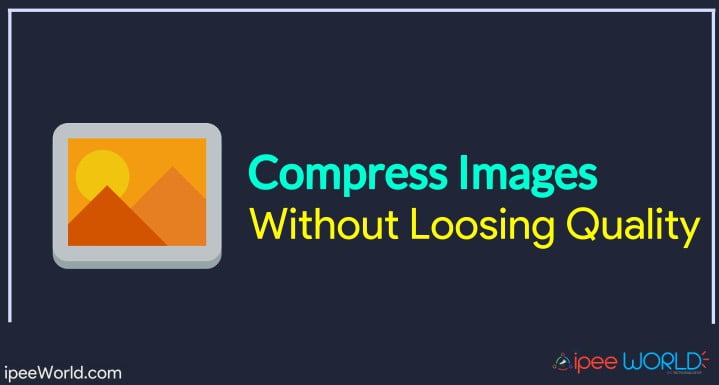 I have tried a few services both Online Websites, Softwares and Google Chrome Extensions to Compress Images, And today, here I am sharing some of the best services that you could be used to compress Images the very next time when you wanted to. So, without wasting any more time, let's get started.
Compress Images without Losing Quality
Here are a few methods to compress images without losing quality easily.
I will be sharing the list of some useful software for computer and Laptop along with some Android App that also let us to easily compress our images into small sized files without losing quality at all.
Using Online Tools
For Online Image Compressing I'm Using
Compressnow.com.
 This is a Website which helps us to compress Images without losing quality.
Step 1: First, Go to compressnow.com
Step 2: Now click on the Add Button and Add the Image you want to Compress
Step 3: Adjust the Compressing Level using the Adjust tool above the Upload Image tab.
Step 4: Now click on the Compress Now button.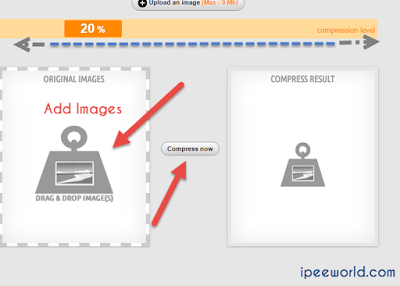 Wait for it to Compress the Image.
Step 5: Once the Compressing Process is completed, Click on the Download button to Download the Compressed Image.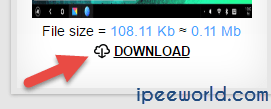 You can also see How much Size is Compressed and other Basic Details.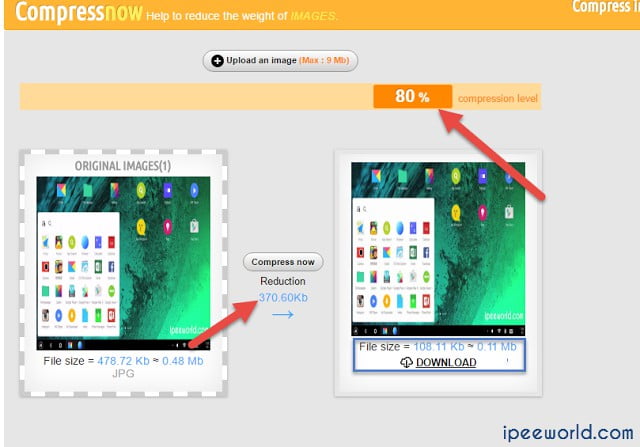 You can adjust the slider given above and increase or decrease the quality and size of the images further up or down. Let's say that you want the size of the images to be below 50KB, but somewhere near there. Then this slider is definitely gonna help you.
Now that we have discussed about a website which allows us to compress photos, let's check some good alternatives to compress images.
Compresspng.com
Compressjpeg.com
Smush.it
Imageoptimizer.net
tinypng.org
jpegmini.com
You can try any of the site mentioned above and get your job done. If any of the site mentioned above goes done or doesn't get it right for you, then you can easily go with the other sites mentioned in the article itself.
Windows Software to Compress Images
Here is the list of some Softwares especially for Windows that helps to Compress Images. This software supports a wide variety of different extensions and formats of Images and you should consider these tools if you prefer converting images Offline. If you want to do it online, then use the above-mentioned website and their alternatives as well.
Android Apps to Compress Images
Below mentioned are some Android Apps that will come really handy when you want to Compress Images next time. Have a look at them.
Photo Compress 2.0  Photo & Picture Resizer
Bonus – WordPress Plugins to Compress Images
If you are a blogger or website owner having a website created with WordPress, then here is the list of some quality WordPress Plugins that helps us to compress Images while or after uploading it your website. These Plugins will optimize images to optimum settings better size-quality ratio without increasing the overall website load time.
Hope these WP Plusing to compress images helps you.
Conclusion
So, guys, this is how we compress Images without reducing the quality of any Images. The guide mentioned above covers pretty much all major Image Formats that are used as the standard. So, you won't find it difficult to compress them fastly. I have shared more than 15+ different working services including Web sites, Tools, and Extensions to reduce the size of the image without affecting the quality. If anyone of the websites mentioned above doesn't get it right for you, then you can easily go with the other service or website mentioned in this article itself and you are all good to go. Hope you guys found this article useful, if yes, be sure to share it with your friends and also comment down below if you have any doubts.