Are you looking for the best video editing app for Android devices? Well, you are at the right place. When it comes to video editing software for computers, we have a lot of options like Adobe Premiere Pro, Final Cut Pro X, DaVinci Resolve, etc but when it comes to the Android side of things, it's a different story.
Smartphone cameras have evolved a lot and the quality of videos and images are just insane. This makes sense to have a video editor on the smartphone itself, which will let us edit videos real quick.
It will also save some time as we no longer will need to waste time transferring the content from smartphone to computer for editing as well. Almost all leading mid-range or above smartphones will be able to run these video editor apps for Android without any issue.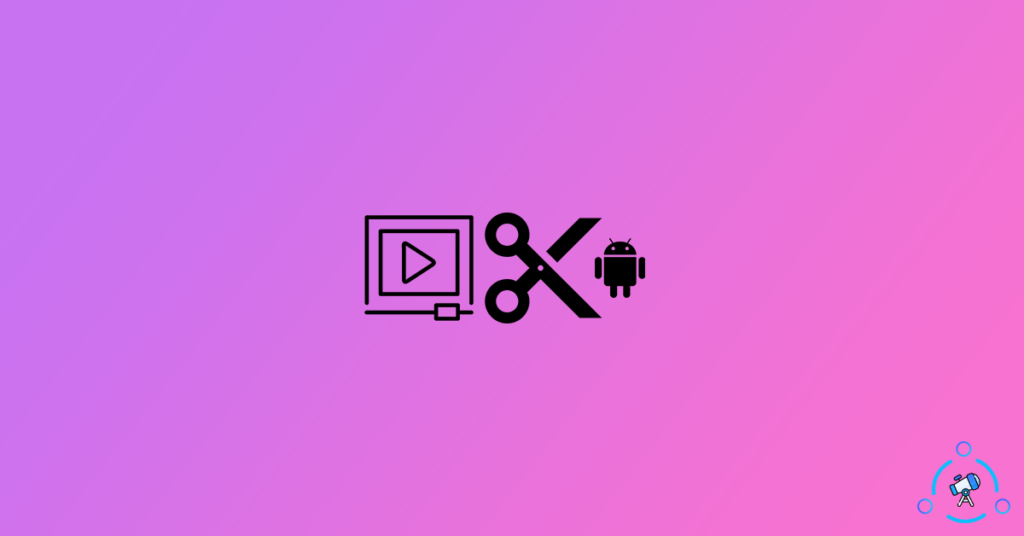 Best Android Video Editor Apps in [year]
If you go through Google Play Store, you will find a ton of different video editing applications. Finding the best one can be a little tough for you. That's the reason we have compiled this list which contains the list of top and best performing video editing apps for Android with much-needed features and performance as well.
These video editors can be used to edit videos from Screen recorder apps as well. This will come in handy if you plan to make tutorial kind of videos using your screen recordings.
The list is arranged in no particular order, go through every single one of them and find one that suits your needs.
1. Adobe Premiere Rush
The first video editor application for Android on our list is Adobe Premiere Rush from Adobe itself. If you have some exposure to video or photo editing then you might be already aware of Adobe. When it comes to PC and macOS, people use Adobe Premiere Pro and After Effects. A lighter version of it, Adobe Premiere Rush is available for Android.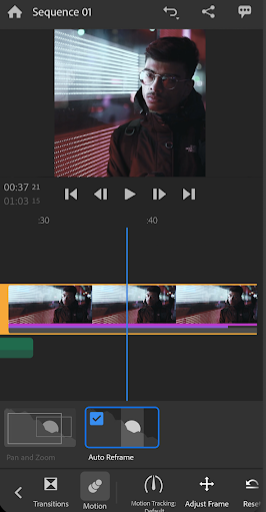 Adobe Premiere Rush is a video editor for Android without watermarks. The app comes with all sorts of basic video editing tools and basic audio controls as well. Apart from that, you can also add some custom text animations, transitions, do basic color corrections, work with multiple layers in the timeline, and a lot more.
The best part is that this app contains no ads and can be used for free without paying anything.
2. KineMaster
With over 10 million installations on the Google Play Store, KineMaster is one of the best video editors for Android with tons of features that you will really love. KineMaster comes with all the features that you will ever need in an on-the-go smartphone video editor.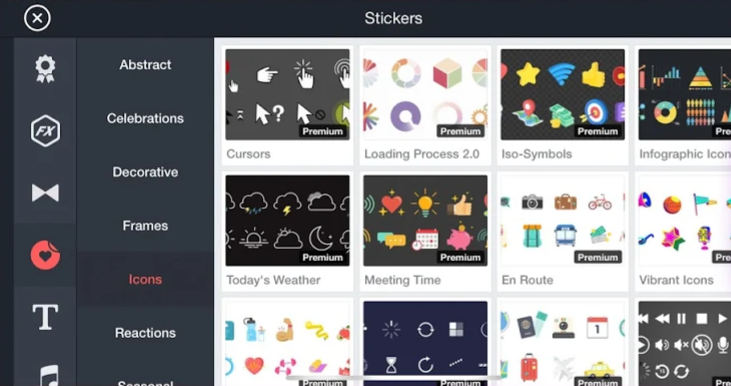 Whether it be color correction, adding special effects, editing audios, adding graphics, etc, KineMaster got you covered. There is this KineMaster Asset Store from where you can download up to 2000+ different assets like transitions, special effects, stickers, elements, etc.
KineMaster also lets you edit 4K videos as well. After you are done with the editing process, you can export the same video in 4K 2160p at 30 FPS resolution as well. KineMaster also comes with a premium version with a lot more features too.
3. PowerDirector – Video Editor App, Best Video Maker
PowerDirector is the third on our list of best video editing applications for Android. PowerDirector is a fully-fledged video editing app for Android that you can use to edit videos like a pro. At first, I was surprised to see the kind of features that this app has to offer.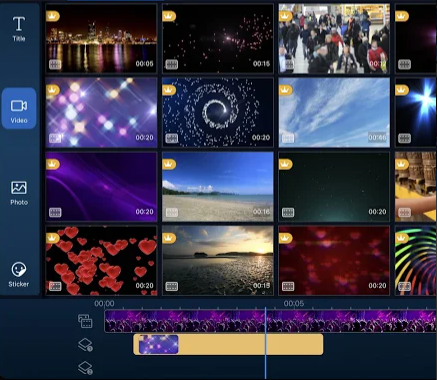 When you are editing a video, you might want to fix shaky footages, PowerDirector got you covered on this as it comes with a stabilization feature with which you can fix shakes. If you record videos on a green screen, then the chroma-key option will let you easily change the backgrounds of the video on Android. PowerDirector also supports 4K video editing as well.
Long story short, PowerDirector is one of the best video editing app for Android you can get for your device.
4. VideoShow Video Editor
A simple to use video editor that will be useful if you are about to edit simple videos, create memes, slideshows and quickly add some transitions and music to videos. The app will easily let you import videos from your phone and edit them on the go. HD editing is supported and no quality loss is experienced at the time of export.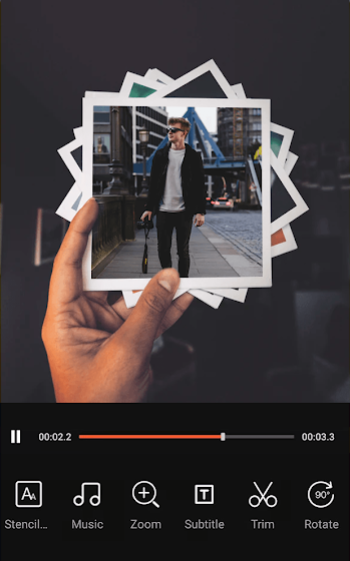 The compress option in the app will help you to compress the video and reduce the size easily. There are more than 50 plus different styles to choose from. Adding GIFs, transitions, images, special effects, songs, etc is no longer a tough task at all.
5. ActionDirector
Both ActionDirector and PowerDirector are from the same company, CyberLink Corp. When comparing the features of both the video editors for Android, things are pretty much the same. ActionDirector will let you edit videos, add special effects, record videos, edit videos and easily share the same with your friends.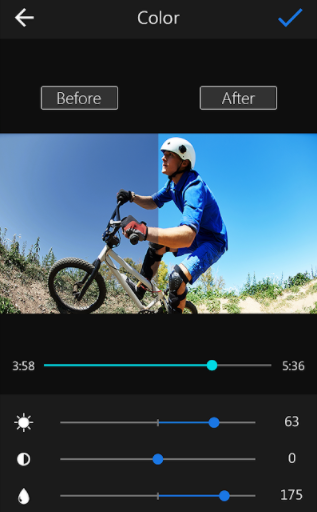 Basic editing tools like trimming, text overlays, transitions, animated stickers, video filters, music, etc are available in the app. You can get the app from the Google Play Store and install it right away. One more thing I like a lot is the slow motion and fast motion control that you can use to get speed ramp kind of special effects.
6. Video Editor & Video Maker – InShot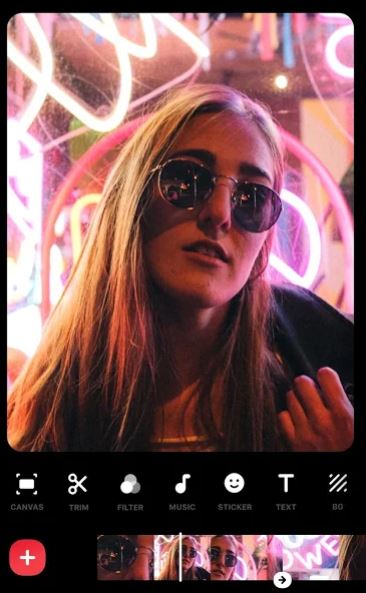 InShot is an all-in-one video editor for Android with professional-level features. The apps let you edit high-quality videos, add music, transitions, effects, overlays, and a lot more. If you are looking for a simple video editing app for Android to edit videos for social media platforms like TikTok, Facebook, Instagram Reels then InShot should be on your smartphone.
You can add multiple layers of high-resolution videos and do basic and complex operations like trimming videos, merging videos and images together, adding basic correction layers, etc. The app also comes with a premium version as well.
Which Android Video Editor to Choose?
These are our picks for best video editing apps that you can use to create and edit videos your own.
If you go to the Google Play Store and search for a video maker app, you will find a ton of them. Each of them comes with different features and options that make it unique from others. Trying every single one of them will be time-consuming and that's why we compiled this list of best video editors for Android. Go through the list and find the one that you think is the best. The list will be frequently updated with new apps whenever available.