Here you will find legal methods to get FREE UC in PUBG Mobile Legally. You can purchase various items using this UC and get them for free. So, let see HOW?
You might be already knowing about the UC Cash in PUBG Mobile. Mobile games like PUBG, etc comes with in-game transaction cash like UC or Unknown Cash. This cash can be used within the game to purchase anything like Outfits, Gun Skins, etc. But if you want to get UC in PUBG then you will have to purchase it by spending real money through the Google Play Store or App Store in iOS. If you do not want to spend money and get UC in PUBG Mobile for free then this article will help you in the same.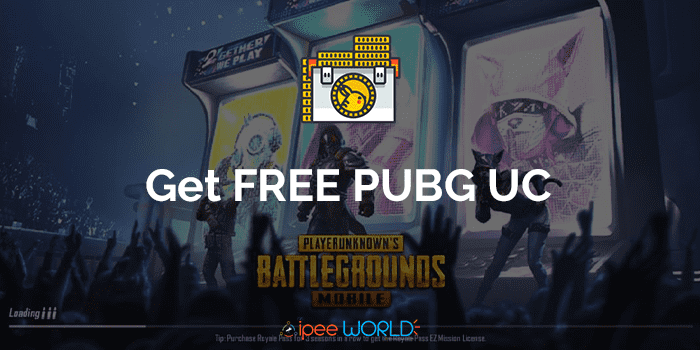 Read: How to Reduce PUBG Mobile Ping+Lag
Get FREE UC Cash in PUBG Mobile
We will be only talking about legal and safe methods to get UC for FREE. I have seen a lot of websites (PUBG UC Generator) for getting free UC Cash. Trust me guys, none of those websites works and it is absolutely a waste of time.
Get Free UC in PUBG Mobile with Google Opinions Rewards
Google Opinion Rewards is an official survey app from Google which pays users for completing quick and short surveys. You will be asked some objective type questions and you need to simply select the answers from the list and that's it. Once you complete a set of questions, you will get a calculated amount of Google Play Credits which then can be used to purchase anything from Google Play Store like Apps, Games, Books, Movies or do in App Purchases in any Android App.
Go to Google Play Store and search for Google Opinion Rewards.
Install and app and login with your Gmail Account
You might not get any survey as soon as you install the app.
Once a new survey is available, you will get a notification and clicking on it will open it up.
Next is to complete the survey as per your personal thoughts and BOOM
You will get some reward for the same. You can complete more surveys like this and redeem the points as Google Play Credits.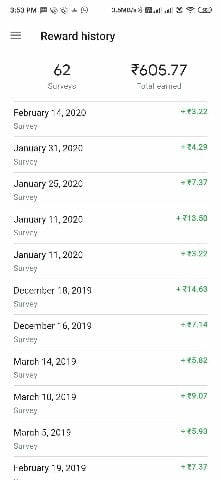 You can find the detailed guide on using Google Opinion Rewards and collecting point by following Get FREE Google Play Credits with GOR
How to get PUBG Mobile UC for FREE
Once you have completed a good number of surveys and you have enough cash to buy UC in your Google Opinion Rewards App then let's see how we can use the same credits to get UC for FREE in PUBGM
Read: 10 Best PUBG Mobile Emulator For PC
Open PUBG Mobile and click on purchase UC icon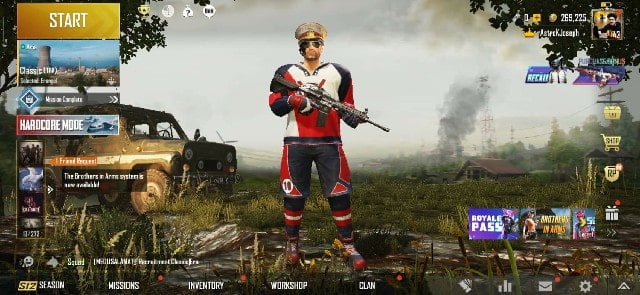 Select the amount of UC cash that you need to purchase. You will be able to know how much money you will need to spend to get a selected amount of UC Cash. Make sure that you have enough credits in the Opinion Reward app.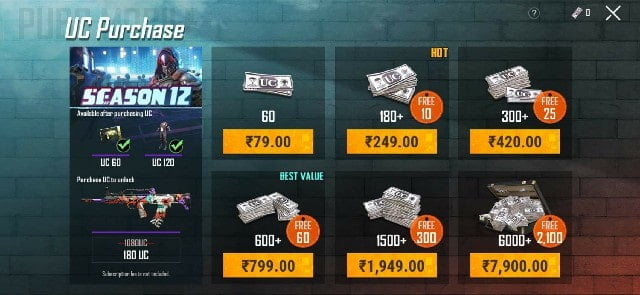 It will open Google Play's In-App Purchase pop up box in PUBG and you will see the amount of money that you need to spend as well. In the popup itself, you will be able to see how many credits are left in your Google Play Account. Just click on the Buy button and wait for a few seconds to process it.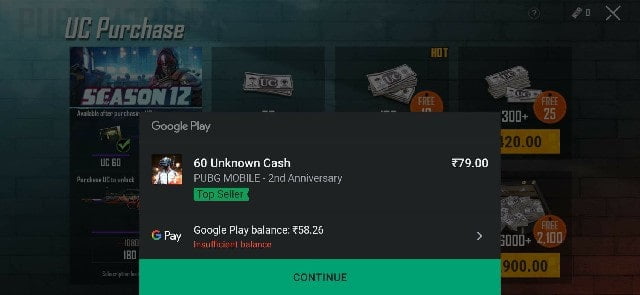 Once the processing is done, the UC cash you purchased will be transferred to your PUBG Mobile Account and use it to buy anything like outfits, Gun and Vehicle Skins, etc.
Also Read: Stylish, Best, Cool PUBG Names Profile | Crew | Clan Names 
Do PUBG UC Generator Work?
I am very sure that you might have at least visited a single site to get UC for FREE. There are tons of PUBG UC Generator Sites on the Internet and to be frank none of them will work. All the websites that claim to provide free UC are absolutely fake and you should not visit those sites. Those sites will try to steal your personal information or credit card info so be careful about that. Adding UC to your Pubg Mobile account should be validated from the official PUBG Servers and those websites do not have any sort of connection with these servers.
Then comes the MOD files, please be sure not to use any sort of hacked or modded version of PUBG Mobile. Using them will give your account permanent BAN and you won't be able to play PUBG again with that account.
Final Words
These are the best ways to get FREE UC Cash in PUBG legally. I have seen a lot of websites claiming to provide free UC cash and those sites will not work for sure. Make sure that you don't visit any site like that and keep your account safe. Also, make sure not to use any hack cheat or mod to get free UC as it will end up giving you permanent BAN. I hope you liked the article make sure you share it with your PUBG Friends and let them know about this trick as well.