Nothing makes us angrier than Slow Internet Speed. BSNL Broadband is one of the largest Internet Service Provider with great affordable Plans and Pricing. And I am pretty sure that one common thing that BSNL Broadband users search for is Increase BSNL Broadband Speed. BSNL Broadband has both High Speed as well as Low-Speed Internet plans. But at certain times, the speed will be worst as 50KB/s, etc which will take hell lot of time to load any webpage and also we may not be able to watch any video on YouTube.
If you are using BSNL Broadband at your Home or Office, then I am pretty sure that you might have at least once faced the Slow Speed issue. And guess what, you are not alone. This is one common problem faced by almost all BSNL Broadband users out there in the country. One friend of mine is using BSNL Broadband 4MB/s plan and the speed that he was getting was around 500KB to 1MB. Later on after doing some tweaks, we managed to increase further to 2.5 MB to 3 MB.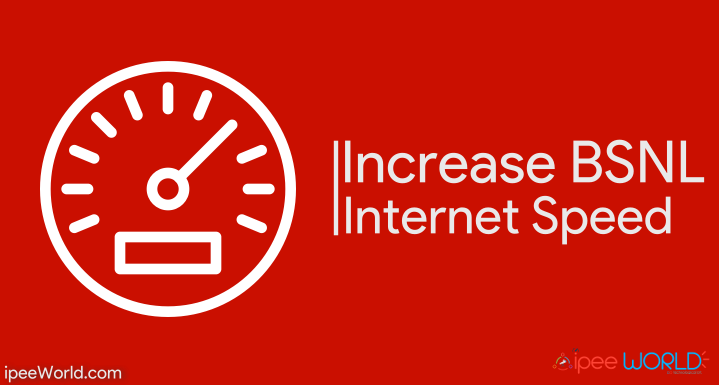 Read: How To Reset or Change BSNL WiFi Password
I will be sharing the exact same methods that I used to increase my friend's Internet Speed and I hope it will work for you, too. I will be sharing more than 5+ different methods to Increase BSNL Broadband Internet Speed. Some of the methods mentioned below are applicable to other Broadband users as well. So, if you are not on BSNL, too this article will help you in fixing the Internet Speed problem.
If you are an existing Jio sim user and if you are facing issues with your Jio 4G network and its speed, then check our guide on Increasing Jio Internet Speed by 5X.
Increase BSNL Broadband Speed
Now follow the different methods mentioned below and see which one works for you. If you want anonymously surf the Internet then have a look at top VPN Apps
1. Use Google DNS
Rather than using Default DNS servers, using Google DNS might give you a slight boost Internet Speed. In this method, we are going to replace default DNS Server values with High-Speed Google DNS. To do that simply follow the steps below.
Right Click on the Internet icon at the taskbar
Click on "Open Network and Sharing Centre"
From the top left corner of Network and Sharing Centre click on "Adapter Settings"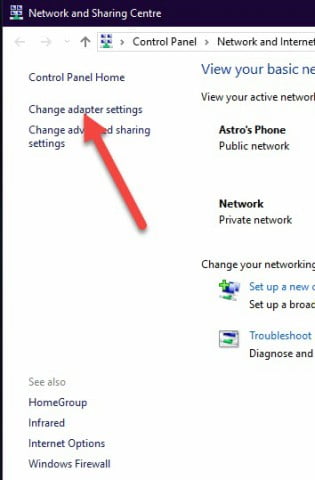 Now a popup box will appear with lots of Internet settings.
From that click on "Internet Protocol Version 4 (TCP/IPv4)" and then hit on Properties
At the bottom, tick on "Use the following DNS server addresses"
In the first field enter 8.8.8.8
And in the second field enter 8.8.4.4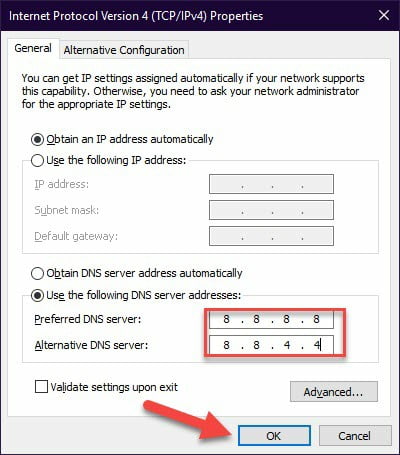 Hit the Save button and try restarting your computer to see the result.
Also, see how you can Access any Blocked Website in under a Minute
2. Clear Browser Cache
This is a universal method and applies to all Internet Connections no matter if it is Broadband, WiFi et applies to all. Stored Caches and Log files can affect the effective bandwidth that a normal user gets. So clearing cache can solve the problem to some extent.
This method has to be done from our Web Browser. Settings for all Web Browser will almost be the same. I will share how you can do it for Google Chrome and do it with your Browser as well.
Open up your Web Browser
Press Ctrl + H to open up Browser History
From the Top left corner click on "Clear Browsing Data"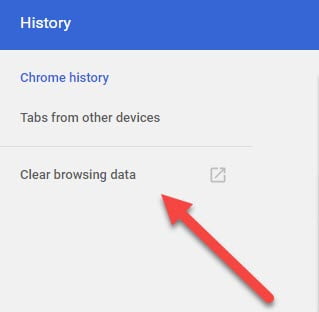 Now a popup will appear, make sure that you are on the "Advanced" tab
Select the Time period of your choice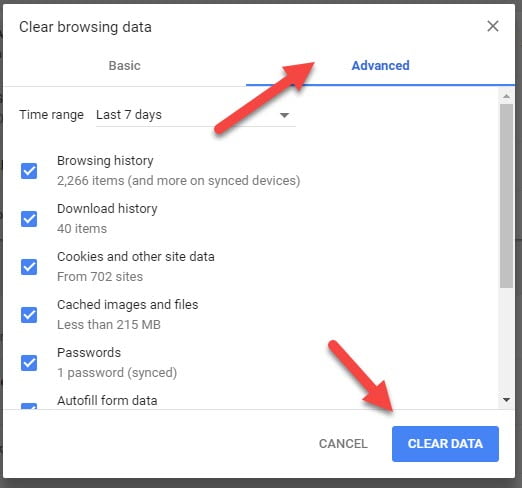 Click on Clear Data
Wait until it's completed
3. Check for Virus and Malware
Viruses, Adware, and Malware can cause Internet Speed issues. If you are doubted that your computer is infected by some sort of Virus then immediately download any good Antivurs and a  deep scan of your computer. If you find any unwanted apps or File then right away delete it and if Antivirus finds any Virus or Malware then remove them, too.
Some Best Antivirus to go with are:
Avast
Kaspersky
Norton
Avira
AVG
McAffe
Eset
Windows Defender
4. Change Bandwidth Limit Settings
Change the Bandwidth percentage settings in Group Editor to increase BNSL Broadband Speed
Press Win Key + R to launch Windows Run
Type gpedit.msc in the Run window to open Local Group Policy Editor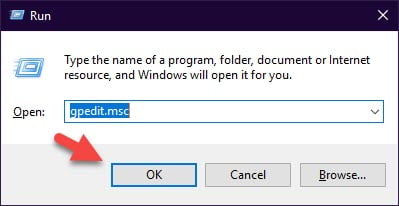 Now follow the below-given directory
Local Computer Policy > Computer Configuration > Administrative Templates > Networks=> QoS Packet Scheduler > Limit Reservable Bandwidth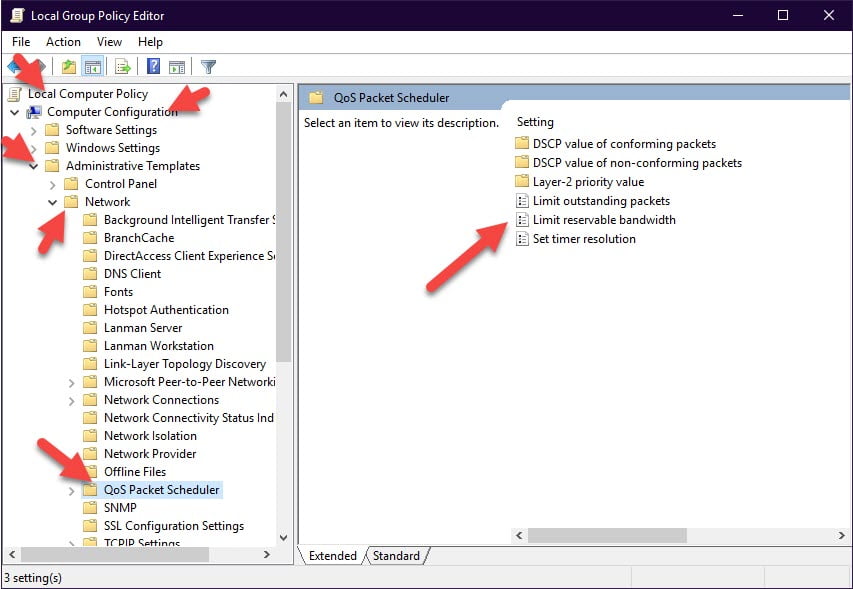 Double click on "Limit Reservable Bandwidth"
Now from the left side tick on Enabled
Enter the Bandwidth percentage as 0%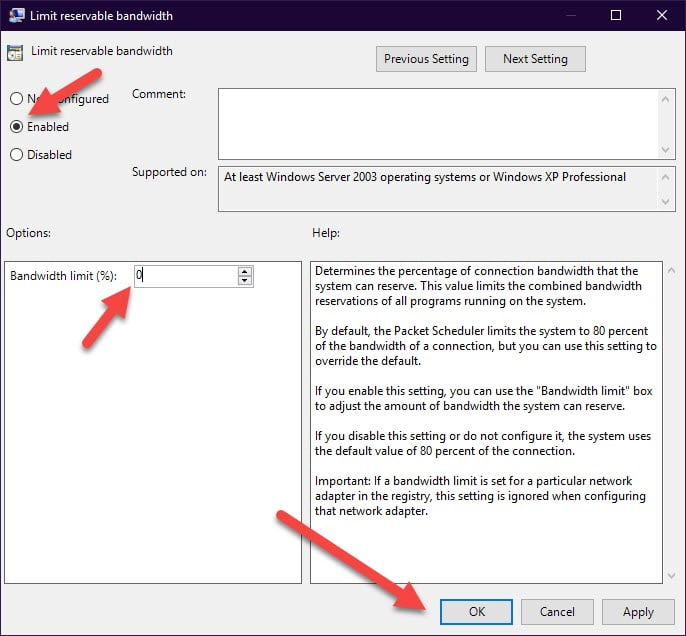 Click OK and restart your computer
This is how we change the Bandwidth Limit settings to Increase BSNL Internet Speed
5. Block Unwanted Apps Draining Bandwidth
The next method is to Block all the Unwanted applications that drain Internet Speed for no use. You can easily do it by visiting the Windows Task Manager
Open Task Manager by Right-clicking on Taskbar and choose Task Manager or press Ctrl + Alt+ Delete > then select Task Manager
Under Processes tab see for Apps that are having too much Data in Network panel.
If found and you are not using it then right-click on it Force Stop
Only do this step if you know what you are doing. Simply stopping Apps that are needed might create some issues with Softwares that are currently running on your computer. Do it with caution
6. Use TCP Optimizer Software
TCP Optimizer is a ready-made software that does all the changes to increase the BSNL Broadband Speed. All you want to do is just download the software from the link below and then follow the steps.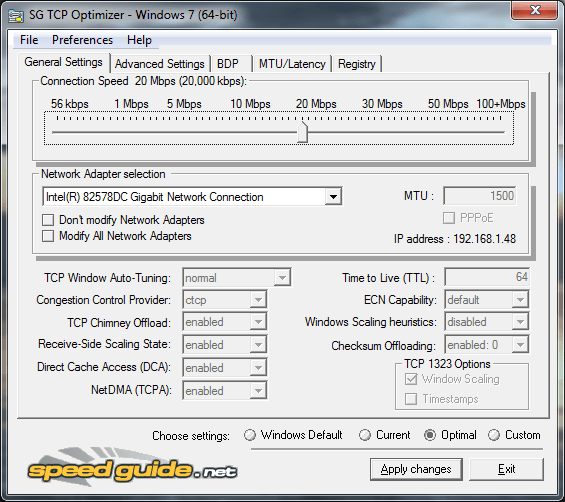 Make required changes and hit Apply, that's it
Final Words
These are some of the best working tips and tricks to increase BSNL Broadband Speed. If one method doesn't get it right for you then move on to the next method in the article. Even after applying all the methods mentioned above and also you are not able to get High Speed Internet then the next step is to contact a BSNL Service man and ask him to do it for you. Hope this helps and also be sure to share this article with your friends who are facing this Internet Speed issue.