Are you looking forward to Cast or Mirror your Android Screen on your Computer or Laptop? Then this is the article you are looking for. In this Article, you will find how exactly you can Mirror your Android Device to any Computer or Laptop running Windows and Mac OS.
There are quite a lot of situations where we wanted to Mirror Android Screen to Computer or Laptop. You might want to mirror android on PC for a variety of reasons like you may want to show pictures captured with your smartphone in a big screen without sending it or maybe you want to test an app that you are creating for Android or even you may want to stream games or Movies right from your mobile. Whatever be the reason this thing works flawlessly fine.
Below, We will be discussing some of the best Apps and services to easily Cast Android screen to computer. If one doesn't get it right for you, you can always go with the other options mentioned in the article.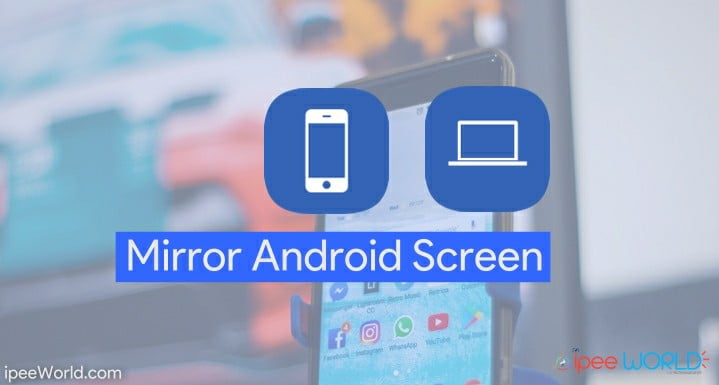 The exact reason why I am writing this article is just that, recently, I was searching for a working screencasting software for both Android and Windows and found a lot of apps. But to be frank, none of them were working in the expected margins. The motion and transitions were not smooth and when you try to play any video or cast gameplay then the motion really sucks. After doing some research I was finally able to find a good app that is having little or no issue with Motion or lagging problem. So, let's get started. Learn to Change Android Font.
Mirror Android Screen
Here, I will be sharing a few little working tricks. Some of the Apps mentioned below will work fine with Mac OS and Mac devices as well.
The first method that we will be discussing to mirror Android Screen is MirrorGo. As the name itself suggests, it is a simple and lightweight Android Screen mirroring app which works with almost all Android devices out there. The best part about MirrorGo is that you are not required to have any Root Access for the program to work.
Here are the top highlighted features why you should consider choosing MirrorGo.
Use Mouse and Keyboard
Full Screen
High Definition
Screen Capture and Recording
Hotkeys
Saves Game Data
and a lot more!!!
Video Tutorial: Mirror Android Screen to PC
I have created a video explaining all the step by step method that you should be following to Mirror Android Screen to PC including desktop and laptop. Simply hit the play button below and watch the full video to get an idea on installing and setting up the software for the very first time.
Similarly, you can also read the methods given below to mirror android screen to PC, too. The best part about this method is that it is available for both Windows and macOS as well as Android and iOS.
How To Mirror Android Screen to PC?
Time needed: 5 minutes.
Step by steps to mirror Android to PC
Download MirrorGo software from the link given below.
MirrorGO


Download the exe installer file and quickly install it on your Windows PC or Laptop.

Once Installed, Open it.

Now adjust the screen Resolution of your choice or leave setting default.

Now connect your Android Phone to your PC using a USB cable or WiFi.

Now, you have two methods to connect your device to the Computer or Laptop. The first one is by using a regular USB Cable and another one is wirelessly using WiFI. You can choose any option that is convenient to you.
(If you are connecting via wifi then, Make sure that both the PC and Phone is connected to same wifi network.)
(If you are connecting via USB Cable, then make sure that USB Debugging is enabled on your Phone.)
To Enable USB Debugging:
Go to Settings
Enable Developer Options (To enable developer options, just go to About Phone > And keep tapping on the Build Number, for example, if you are using Mi device then keep tapping the MUI Version tab for 5 times, and now the Developer tab will appear.)
Now a new tab called the Developer tab will be visible in the Additional Settings page of the Settings main menu
Open the Developer Tab
Scroll down and find the option called USB Debugging
Toggle the switch to ON position
6. Wait for the setup.
7. Once done, the Mirroring process will start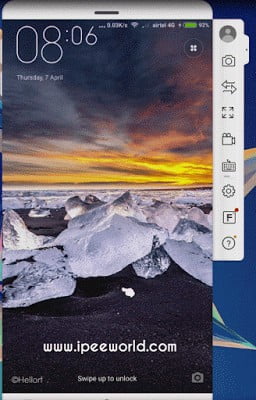 Now whatever things you do in your Phone gets reflected exactly in your PC, You may Play a game, watch a Video, or even chat with your Friend.
It also has some additional options like Recording screen, Take a snapshot etc.

Method 2: Vysor
Vysor is a simple and new app for the segment. Vysor is not just limited to screen mirroring, this app let us do even more than Screen Mirroring. Yes, you can project your mobile screen into a Big Screen, other than that You can control your mobile with Keyboard and Mouse. Vysor works as a Google Chrome Extension, meaning that you need to download a Google Chrome Extension to pair it with your Device.
Other than Google Chrome, Vysor is also available for Mac, Windows, and Linux. Now let's just started with the connection procedure.
Vysor for Chrome || Vysor for Android
Connect your Android Device to a Computer or Laptop via USB Cable. With the Pro version, you can connect via both WiFi and USB. But, the free version is limited to USB only.
Download and Install the Vysor Extension on Google Chrome then Download and install Vysor for Android.
Now, pair both of them and you are all good to go.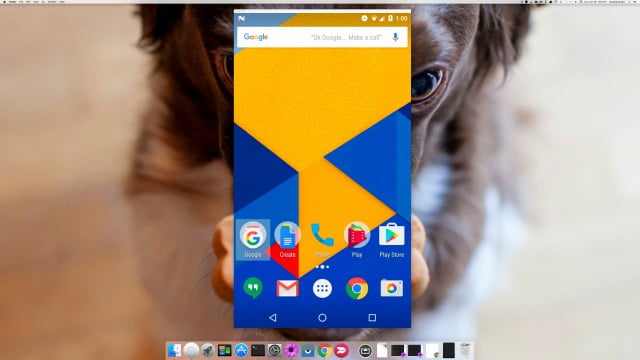 The free version of Vysor comes with very basic and minimal features only. If you want to get extra features then you should consider subscribing to the pro version of the software. The biggest drawback of the free version is that it shows Ads after a particular interval of time which can be annoying for most people. And the free version does not have any watermarks, that's too good, Considering Vysor is Free.
Final Words
So, guys, these are some of the working methods to Mirror Android Screen to PC/Laptop running Windows, macOS, or Linux. The best part about the tricks mentioned above is that you are not required to have root access to do screen mirroring on Android. There are other methods, in which we need to Root Our Phone, which is a really tough task. Now, that you got the basics and connection setup covered, go ahead and Mirror Android to Windows. Please be sure to comment down below if you go through any errors or need help. Also, share it with your friends as well.