In the majority of Windows 10 computers, if you take a look at the background process section, you could find something called YourPhone.exe. A lot of people think YourPhone.exe is some sort of malware or virus, but in reality, it's not. YourPhone.exe in Windows 10 is no way harmful. But still, if you want to stop YourPhone.exe from Windows 10 then we got you covered.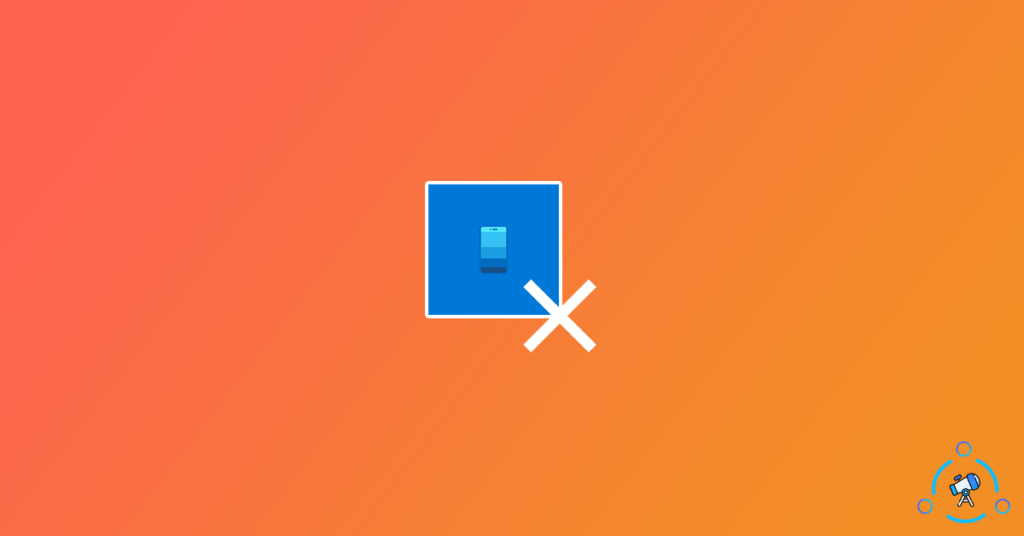 YourPhone.exe process runs in the background. If you open the task manager in Windows 10, there is a good chance that you will find it there. If your Windows computer is connected with your Phone via the YourPhone feature in Windows 10, then the background process is normal and you are advised not to remove it. But if you are not using this feature, then there is no point in keeping it running in the background. So, let's see how to remove YourPhone.exe from Windows 10 PC or laptop.
What is YourPhone.exe?
Before getting in, let's make things clear. After reading this, you will get a much better idea about YourPhone.exe in Windows 10.
There is something called Phone App in Window. If you go to the Settings section, you can find it over there. Basically, this app lets you connect your smartphone to your computer. Once connected, you could perform various tasks like sending SMS or Messages from your PC without even touching your phone. Similarly, you will also receive all the notifications on your phone in your PC, how cool is that?
So, this is the basic usage of YourPhone.exe. If you are someone who uses this feature, you don't need to disable YourPhone.exe. But if you are not using this feature or didn't connect your phone to Windows, then you can easily remove it using the method below.
How to Stop or Remove YourPhone.exe?
Disabling YourPhone.exe is very simple.
There are multiple ways in which you can do this.
Disable from Background Apps Section
This is by far the easiest method to get rid of YourPhone.exe. In this method, we are simply removing the YourPhone.exe app from background apps. This means you will no longer find this app running in the background. You can check it using Task Manager.
Open Settings
Select Privacy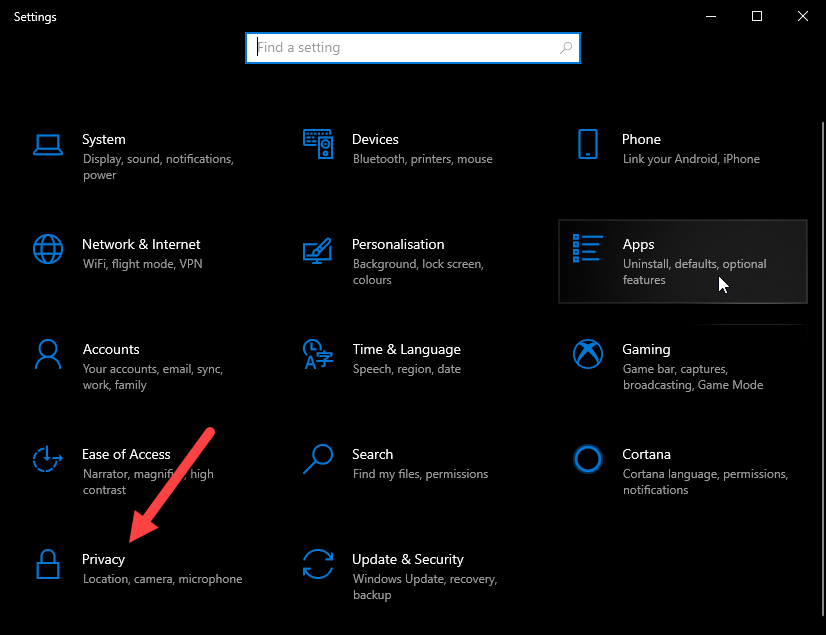 From the left section, open Background Apps.
Here, you will find a lot of background apps. Find "Your Phone" from the list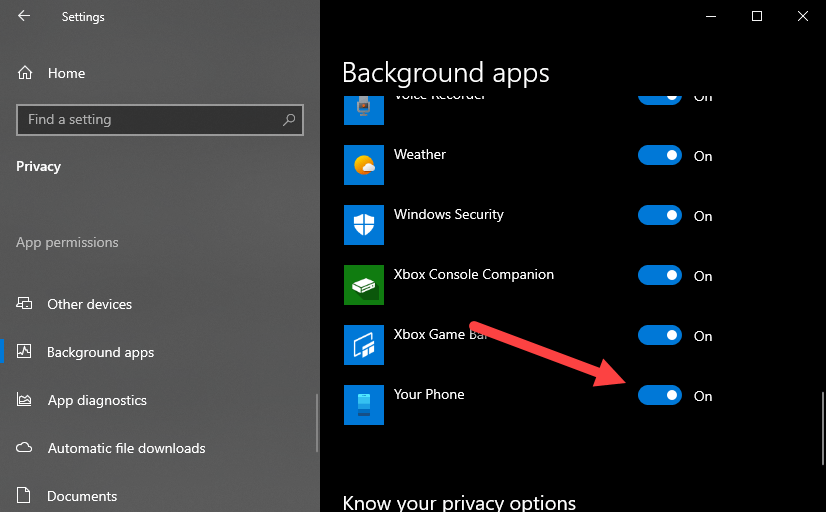 Next to the app name, you will find a toggle button to turn it off

Just turn it off and you are all good to go.
You have successfully disabled or restricted Your Phone app from running in the background. The app is still installed on your computer, but the thing is that it will not run in the background. Similarly, you can also disable automatic Windows update and do it manually to reduce bloats.
Bonus Tip – While you are at the Background App's section, make sure to remove all the apps that you really don't use to increase the performance.
But if you want to completely remove it from Windows 10 then read the next method.
Remove Your Phone from Windows 10
In this method, we are going to completely remove Your Phone app from our computer.
Step 1: Right-click on the Windows icon(start menu) from taskbar and click on "Windows Powershell (Admin)"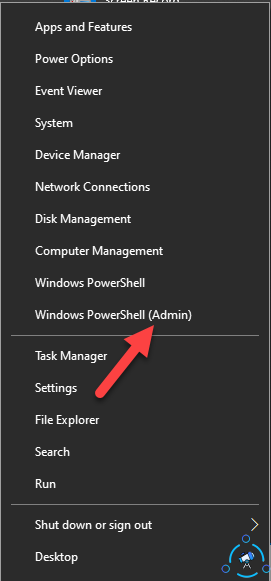 Step 2: It will open up Windows Powershell. Here, simply paste the below given command and hit enter
Get-AppxPackage Microsoft.YourPhone -AllUsers | Remove-AppxPackage

Step 3: Close Powershell. YourPhone app is now completely removed from Windows 10.
If you want to install YourPhone back after some time, get it from Microsoft Store.
Is YourPhone.exe a Virus or Malware?
While going through some forums and Microsoft community, a lot of people were asking if YourPhone.exe is a virus or malware. Well, the answer to the question is a Big NO. As mentioned earlier, Your Phone is a built-in app that comes in Windows 10. You could use this app to perform basic operations like reading notifications from your phone on the computer and remotely doing various tasks without having the need to touch your phone.
This app comes really handy when you get some important notifications on your phone. If will also help you to focus on your work and only read important notifications that matter to you.
Conclsion
This is the easiest way to get rid of YourPhone.exe file in Windows 10. I have included both methods to disable as well as completely remove the app from Windows.