Rufus is one of the best applications to create bootable USB for Windows, macOS, Linux, or pretty much any operating system out there. The biggest problem with Rufus is that it is only available for Windows. So, if you are a Linux or macOS user then you will have to look for some Rufus Alternatives to create a bootable USB. Even if you are a Windows user, for some reason if you can't run Rufus on your machine then this article will help you find the Best Rufus Alternative to create a Bootable USB.
Since Rufus is extremely handy and lightweight, the alternatives that are to be mentioned should also be in the same category. So, I have compiled a list of Best Rufus Alternatives for Windows, Mac, and Linux OS. All the applications mentioned here will let you easily flash a USB drive and install any OS of your choice with the bootable USB. One of the main advantages of Rufus is that it comes as a portable package and you are not required to install the software in order to use it. You can download it straightaway open it and get your job done, it's that simple as that.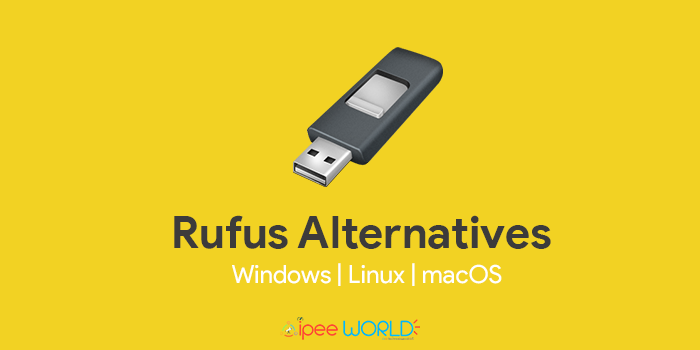 Read: Best ISO Mounter for Windows
Best Rufus Alternatives to use in [year]
Most of the laptops these days come without an optical disk drive to make it even thinner and Desktop users also don't care much about DVD Drives anymore. Everyone prefers using a USB drive to install a new OS to their machine. If you are about to buy Windows 10 officially from Microsoft then you will receive it in a USB drive and that's how things are happening now. If you are about to change the OS on your computer with a USB drive then you will definitely need software to create Bootable USB so that you can do a fresh installation of Windows, Linux, Mac or whatsoever.
This list is arranged in no particular order, goes through it and finds the one that great fits your needs and flash USB drives easily.
1. UNetbootin
UNetbootin is one of the best Rufus alternatives that are available for different platforms like Windows, Linux, and macOS. The reason why I included UNetbootin to the top of the list is that it is a very easy to use, simple and straight forward application to create Bootable USB. And the second reason is it is available for Windows, Linux, and Mac and at the same time an Open Source initiative by few developers. You can download the software from the GitHub page flash USB easily. The flashing speed is also something that matches shoulder to shoulder with Rufus. In short, if you are looking for a software like Rufus with super fash flashing speed and minimal UI then UNetbootin is the one that you should opt to go with. It is extremely compatible with all major Linux Distros, as well.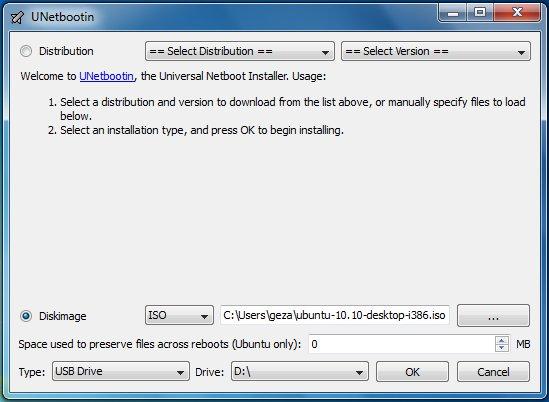 Available Platforms: Windows, Linux, and macOS
Download: Official Website [FREE]
2. Etcher
Etcher is yet another cross-platform Bootable USB Maker that is similar to Rufus. Just like Rufus, Etcher helps you to flash image files to your USB File easily, but unlike Rufus, it is available for a wide variety of platforms including Windows, Linux, macOS. If you are someone who misses Rufus on Linux and macOS then Etcher is the perfect replacement for Rufus. When it comes to the UI, Etcher comes with the best user interface with straightforward options and features. It's a three-step process of selecting the image, selecting the drive and finally flashing, that's it. As simple as that. There is an Image Validation feature that is available in Etcher which will automatically scan the image file for any possible script corruption or something like that makes it unbootable, It will be really helpful if you are having an Image file with file missing or corrupted scripts. Just like Rufus and UNetbootin, Etcher is also 100% Free and an Open Source project.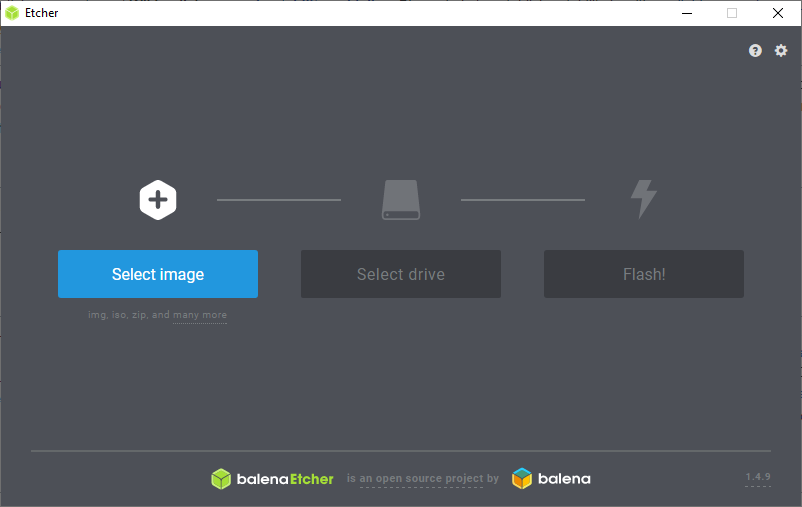 Available Platforms: Windows, Linux, and macOS
Download: Official Website [FREE]
3. Microsoft Media Creation Tool
Media Creation Tool is an official software from Microsoft that lets you easily create bootable Windows 10 USB directly. Everything will be automated while using Media Creation Tool. If you are about to use Rufus then you will have to manually find the ISO file and then flash it with Rufus. But the Media Creation tool will automatically find an appropriate Image file based on your system configuration and architecture and then download the ISO file from the Microsoft server. Later on, it will create Bootable USB for you can use it to Install Windows 10 on your machine easily. This is a Windows only application and if you are looking for a Bootable USB software to make Bootable Windows 10 USB then Media Creation Tool is perfect for you. It does everything for you can it can take a little bit of time than Rufus while flashing the actual OS to the Pendrive.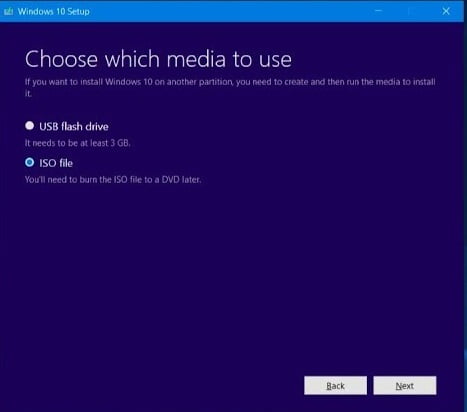 Available Platforms: Windows
Download: Official Website [FREE]
4. PowerISO
PowerISO is not just software to burn ISO file to Pendrive, it comes with a number of other features like Mounting drives, converting different image files to different formats the virtual disk, etc. It will let you create not just Bootable USB but also bootable CD and DVD, too. It supports a number of different image files including ISO, BIN, NRG, CDI, DAA. As of now, PowerISO is only available for Windows and you can create an installable Windows USB drive in a jiffy. You can even edit an Image file and add or delete existing files and modify and then create a package based on that. It has lots of features that others in the list lack. In short, it is an all in one toolkit for all your Image related files burning, flashing and mounting, etc. PowerISO is a freemium software that has both Free as well as Paid versions of the same.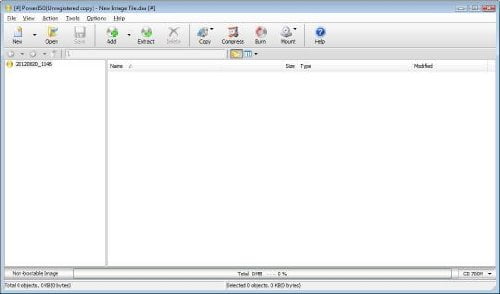 Available Platforms: Windows
Download: Official Website [FREE/Premium]
5. Universal USB Installer
Universal USB Installer is another good alternative to Rufus. Its primary support is for Linux and you can easily flash drives for different Linux Distros for Gaming, Productivity, Developers, etc. It doesn't mean that it won't work with Windows images as it is primarily focusing on creating Linux Bootable USBs. You can use Universal USB Installer for both Windows and Linux OS image files and it will work flawlessly. Once the use is finished you can also format the drive within the software for more advanced formatting to remove all the burned components during flashing. The performance is also really good and gets your image flashed as fast as possible. We can't predict the exact timing to finish flashing as it depends on a number of factors like the size of Image file and your PC specs.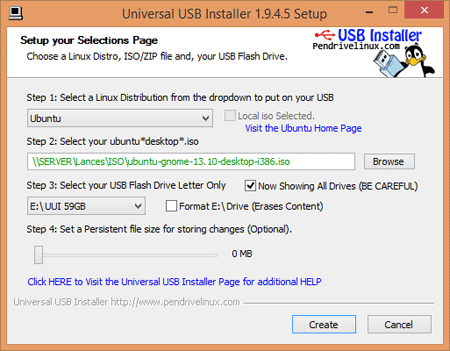 Available Platforms: Windows & Linux
Download: Official Website [FREE]
Read: Best Free IDM Alternatives for Windows & Mac
6. RMPrepUSB
If you are looking for a software to make bootable USB with support for Multiboot then RMPrepUSb is something you should take into your consideration. Let's say that you want to install multiple OS on your PC. Maybe Linux and Windows or Windows and macOS. In this situation, you can make use of RMPrepUSB's Multiboot feature to create a bootable USB for the same. Apart from Multiboot support it has a number of different other options and features that you will ever need for creating Bootable USB. As it is having different controls and options the UI is a little complex and some options are for geeky guys. It has support for different image files such as ISO/IMG/IMA/BIN/VHD/WIM/DMG, etc.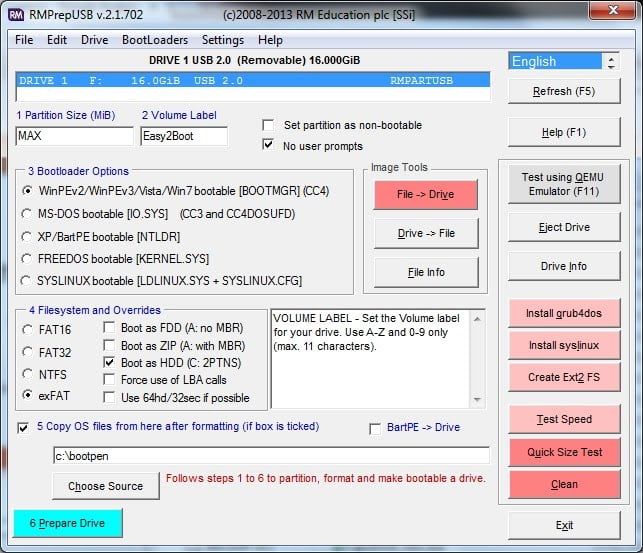 Available Platforms: Windows & Linux
Download: Official Website [FREE]
7. DiskMaker X
Diskmaker X is a perfect Rufus alternative for macOS computer users. Using the software and creating a bootable USB is very simple and straight forward. Just launch the tool and at first, it will ask you to navigate and select the image file. Just select the file using Spotlight search and then select the target USB stick and you are all good to go.

It might take a little while depending on the size of the image. Once everything is done, you can eject your USB pen drive and use it. Also, keep in mind that Diskmaker X is not compatible with macOS Big Sur.
Available Platforms: macOS
Download: Official Website [Free]
8. WoeUSB
WoeUSB is a simple utility software that you can use on your Linux computer to create a bootable Windows USB drive. One thing I liked a lot is the fact that WoeUSB comes with a graphical user interface. You are not required to hurdle with codes and terminal windows to create bootable USB on your Linux computer anymore. It supports all the latest tech and partition schemes so that you can create a bootable USB with various configuration.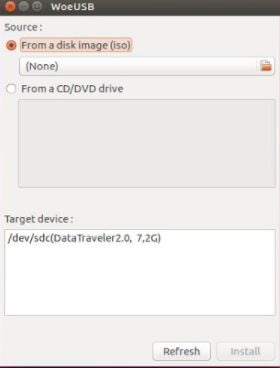 Since you are using Linux already and planning to install Windows, then you might want to use some Partition Manager software to manage or modify existing partitions.
Platforms Available: Linux
Download: Official Website [FREE]
9. TransMac
As the name itself suggests, this software has something to do with macOS. TransMac let you create macOS bootable USB on your Windows machine. I have personally used this software to make hackintosh and it worked without any issue. It is a portable software and you are not required to install it to use it. All you want to do is just plug in the pendrive and then select the DMG image file of macOS that you want to write. Wait for sometime and everything is done.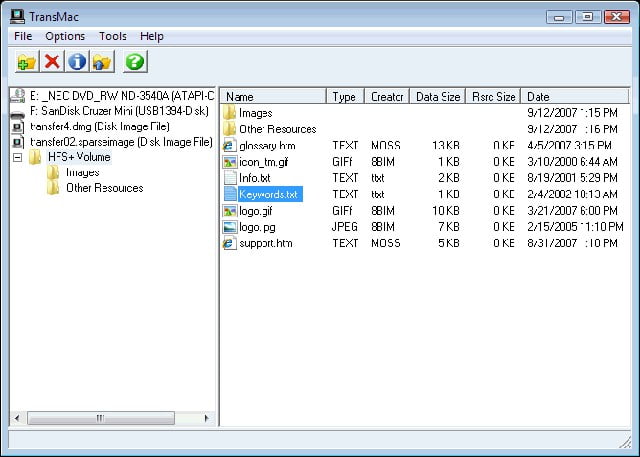 Available Platforms: Windows
Download: Official Website [FREE]
10. Win32 Disk Imager
This is one of the oldest Rufus alternative in the list. When compared with Rufus, the UI and features might not be that robust. But gets the job done without any hassle. The software comes with simple UI and options. Select the image file and pen drive to which you want to write data. Click the write button and you are all good to go.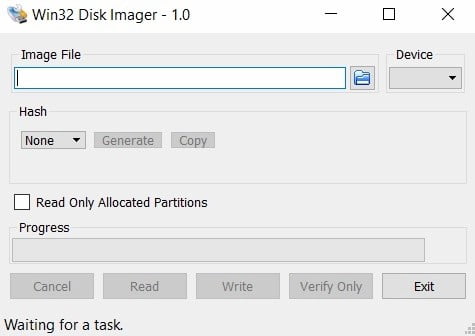 Available Platforms: Windows
Download: Softpedia [FREE]
To download the ISO file of Windows 10, see our guide on how to download Windows 10 ISO file free from Microsoft's official website.
Create Bootable USB with Rufus Alternatives
Creating a bootable USB to install a new operating system is no more a tough task. With these Rufus Alternatives, you can easily create Bootable USBs and install new OS right away. All you want is the image file of the OS that you are about to install. If you are looking forward to installing Windows 10 then I will suggest you to use Media Creation Tool by Microsoft, as it is fully automated and does everything for you right from the beginning to end, from finding the perfect version of Windows for your computer to flashing your USB drive with the downloaded Windows 10 ISO. I have included Rufus Alternatives for Windows, macOS, and Linux. So you can use it with any OS that you have and everything will work as it should.