Shotcut is a free, open-source, and multi-platform video editor available for Windows, Linux, and macOS. In this article, we will see what Shotcut is capable of and what features it has to offer? And finally, also see if you can use Shotcut for all your video editing needs.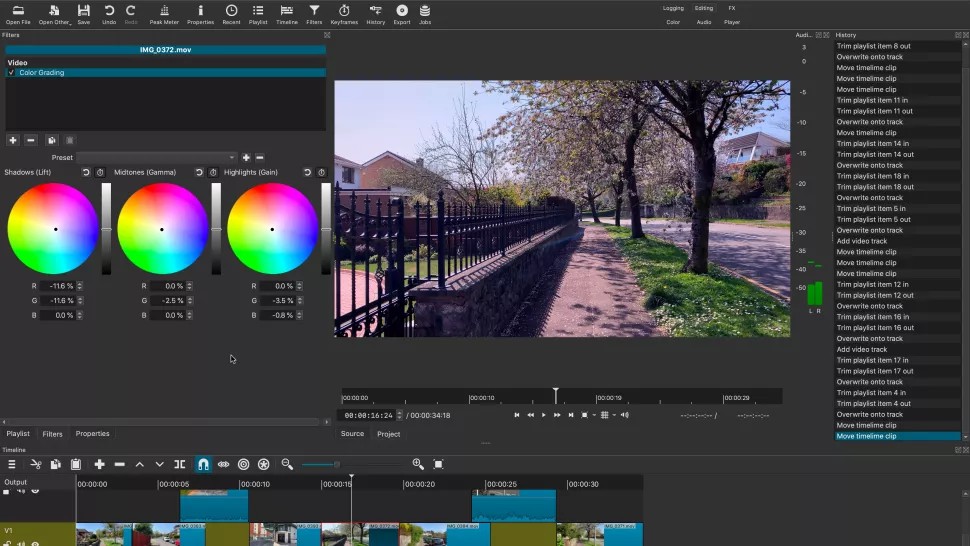 Firstly, let me make something clear. Shotcut is not a fully-fledged video editor to compete with giants like Adobe Premiere Pro or Final Cut Pro. But the features and options it has to offer to make it appealing for beginners and people who are just getting started.
This is my review of Shotcut movie making application after using briefly on my PC.
Shotcut Video Editor Review
Download Shotcut
Downloading Shotcut video editor is super simple and straight forward.
All you want to do is just visit their official website. From there, you can select your OS and then download the installer.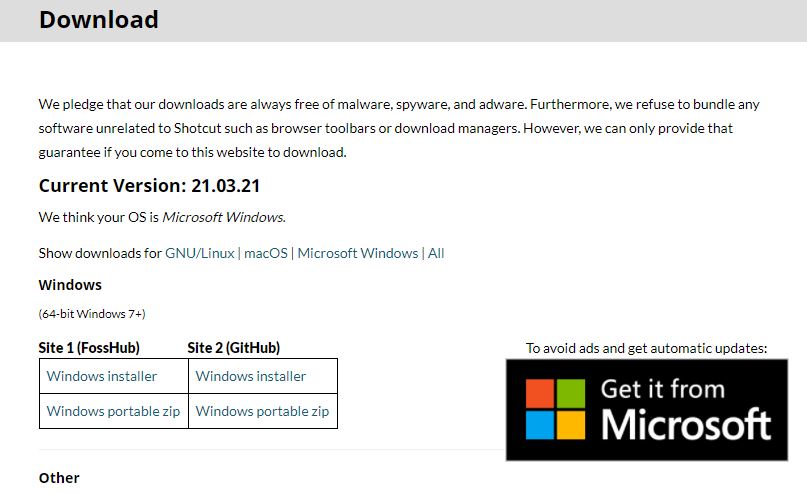 The installter is about 79MB in terms of size.
A portable version of Shotcut is also available as well.
Shotcut Interface
To make video editing simple and fast, every required tools and items should be properly placed so that we can access them faster. The user interface of Shotcut is not that complex. Everything is neatly arranged and once you play around with the software a few times, you will be okay with the placements of tools, timelines, media bin, effects, etc.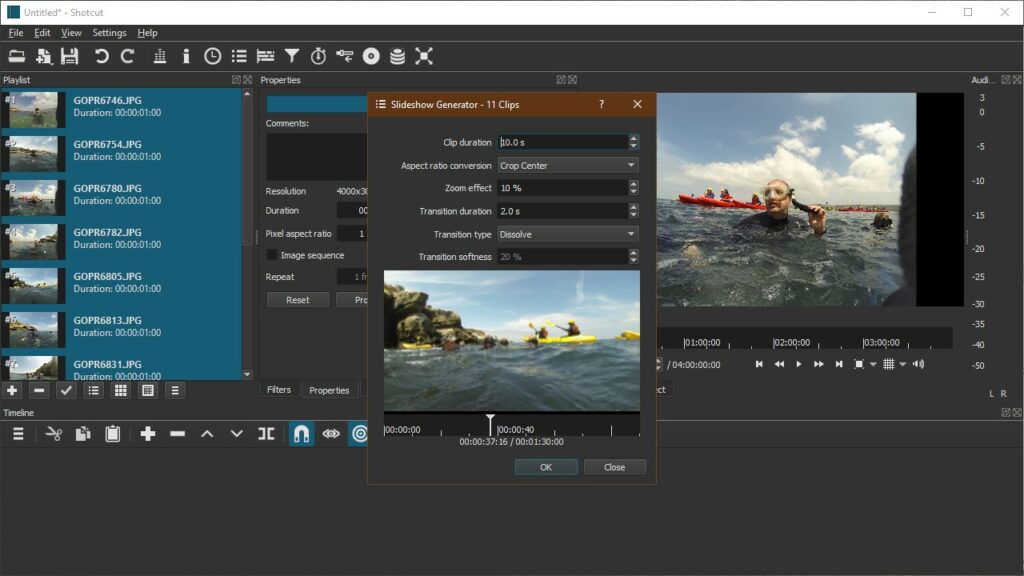 To the top, you will find options like save the file, import, export, peak master, keyframes, history, etc. And just above the timeline comes essential tools like razor tool, copy, paste, change order, insert or delete the clip, etc. To the left side, you will find the media bin as well.

One more thing I like a lot about Shotcut is that you can freely dock any section to any place of your choice. If you have a multi-monitor setup then you can even take it out and place it as a separate window as well.
In terms of the user interface, I am pretty satisfied with Shotcut.
Editing with Shotcut Video Editor
Now comes the crucial part of any video editing application and that is how easy it is to edit or tools it has to offer.
Firstly, to set your sequence settings like the resolution, fps, etc, you have two options.
The first one is to manually set the resolution and fps and the second one is to automatically determine resolution and fps from the footage imported first. This is the same feature that you will find in Adobe Premiere Pro.
Just above the timeline, you will find all basic tools that you will need to edit your video footage.

At first, there will be only a single layer on the timeline. Even if you try to drag and drop to create a new layer, it simply won't work. You will have to manually create a layer before adding anything to that layer.
To add a new year, simply right-click anywhere on the timeline and then select "Add video track" or "Add audio track".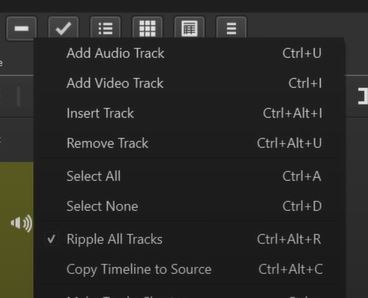 Once you are done adding all necessary clips, footage and audios, next is to add transitions, special effects, and color grading if any.
Just click on the filters option from the top bar and it will show you all the effects and presets available. You can drag and drop it on any clip to add it. One problem to note here is that there is no thumbnail or preview available. So, you will have to guess the effect by its name.
Under the effects sections, you can find a ton of them including chroma key, keyframing, color adjustments, transitions, etc.
Add Filter and Transitions
You may want to add some filters and transitions to make your video look cool. Here's how to do the same.
First of all, chop the clip and remove any excessive parts. Next, select the footage and then click on filters. Click the + button and select the filter of your choice.
You can select anything like vignette, timer, white balance control, etc.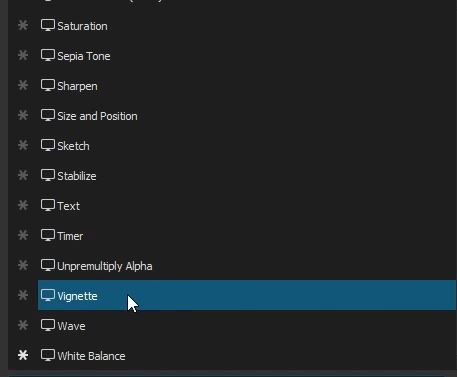 Exporting the Video
Once you are done adding all the clips, chopping them, adding all effects, filters, and transitions, next is to export the video. There are a ton of different export options for the same. There are some built-in presets like YouTube, H.264, DVD, etc as well.

Choose a preset of your choice or enter your custom parameter, mention the output destination and name. Now you can easily export the edited video.
You can find more in depth tutorials on using Shotcut here.
Conclusion
After using Shotcut video editor for a brief period of time, I am kind of satisfied. The features it has to offer even though it is an open-source and free video editor make it one of the best in its segment. No, you cannot compare Shotcut with others like Premiere Pro or FCP.
If you are a bit more serious about video editing then you might want to take a look at some of these video editors as well.
If you are just getting started with Shotcut then I would definitely suggest you guys to give it a try.
Now, its your turn to play around the with software and edit some videos.