Online SMS Bomber is a simple online tool that will allow us to send an unlimited number of SMS to any mobile number to flood their inbox with messages
SMS bombing is the best option for you if you are looking for way to annoy your friends by sending unlimited sms to their mobile number. As soon as you start the tool, your friend will start to receive a ton of SMS to his/her mobile until you stop.
The unlimited sms bomber mentioned below is capable of sending more than 20+ SMS in a minute.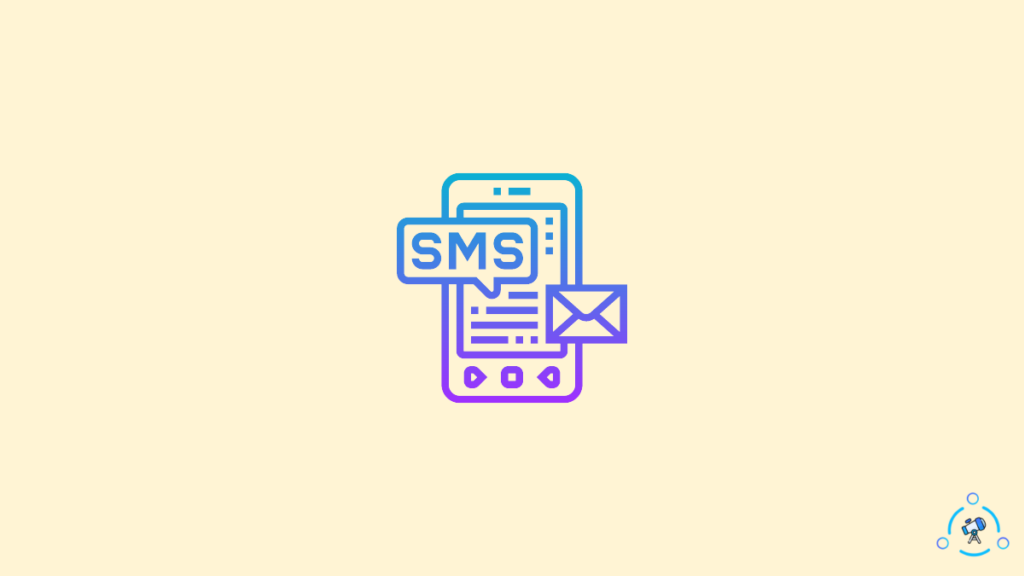 The text bomber mentioned below works well with all country including the United States, UK, etc,.So it has international support. This is very similar to WhatsApp bombing but done to mobile number as text messages directly.
Online SMS Bomber Tool [current_date format=Y]
If you want to use the quick web version of SMS Bomber then try the script given below. Or else you can try the Android app given methods 2 and 3.
How To Send Unlimited SMS using SMS Bomber Script?
If you want to use text bombing websites to do Online SMS Bombing then you can follow this guide.
Step 1: Firstly, visit SMS Bomber Page.
Step 2: Now, in the first box, enter your friend's number. (Type the number of the person that you know, if anything goes wrong, we are not responsible for anything.)
Step 3: In the second box, enter the count of SMS to be sent.
Step 4: Finally, click on the Submit button.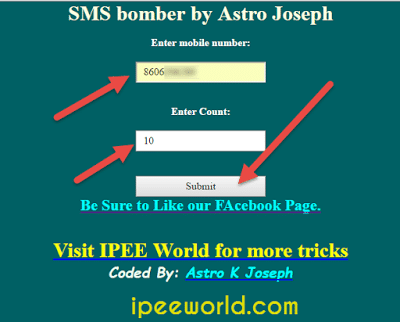 Step 5: Your friend will start to receive messages on his/her phone. The number of SMSs he/she receives depends on the count you mentioned earlier.
Preview – How SMS are received on your friend's phone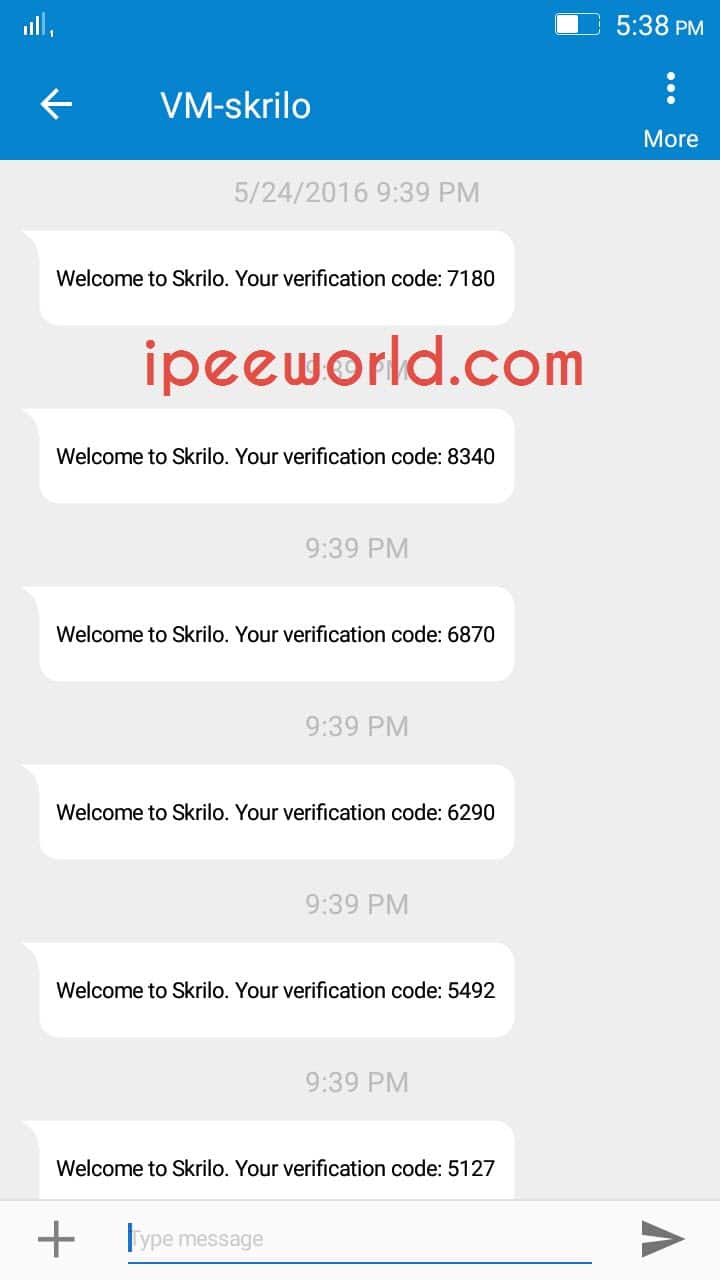 Some specialties make our script different from others. This SMS flooder will work even if DND or Do Not Disturb service is activated on the mobile number. A majority of the users will have enabled DND on his/her phone, so it will work even if DND is active. Works with all operators and service providers as well.
|| UPDATE: New SMS Bomber APK added to SMS Bomb any number with the help of an Android application. In certain cases, our Web Scripts get hanged, So you can use SMS Bomber APK ||
Video Tutorial: You can also watch the video tutorial get a much better idea on the same.
Features of this SMS Bomber Script:
100% Safe SMS Flooder/Bomber Website
Even works on Slow Internet Connection
Send Messages in less than a second
Unlimited number of SMS per Day
Works if DND is activated
Works with all Operators in India
No Missing Issue
and Much More!
Also, see how you can create a working USA Number for WhatsApp verification
Unlimited SMS Bomber to Send Unlimited Messages
— International Mobile Number Support Added —
Follow the below-given guide to use the SMS Bomber APK and bomb any international phone number you want in less than 10 seconds. I will leave a link to download the SMS Bomber APK download below. Text Bomb app is the wat method for you if you are using an Android Smartphone. By this, you can not only SMS bomb from pc, but also your smartphone.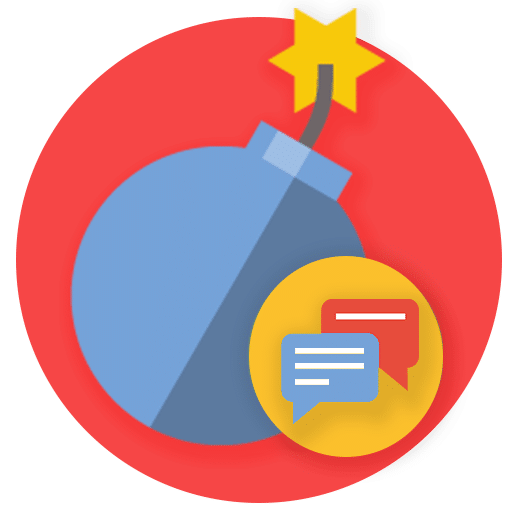 | | |
| --- | --- |
| App | SMS Bomber |
| Version | 2.21 |
| App Size | 3.5 MB |
| Developer | Udit |
| Last Updated | [current_date format='d F Y'] |
Firstly, download the latest version of SMS Bomber from the link mentioned below.
During the installation, you might get an 'Unkwon Source' warning, just go to settings and enable app installation from unknown sources.
Now, enter the mobile number in the field provided
Tap on the "Start Process" button
Now, the SMS Bomber app will start sending Messages.
To stop, just tap the "Stop-Process" button.
That's it.
SMS Bomber APK – No Limit edition
The aforementioned Method works in a way by keeping a limit ratio. This means that you should maintain a frequency to use it. But the step that I am going to discuss further will be of restrictionless.
Open up the SMS Bomber App
From the right-hand side options panel, click three dots and tap on the Unlimited Bomber option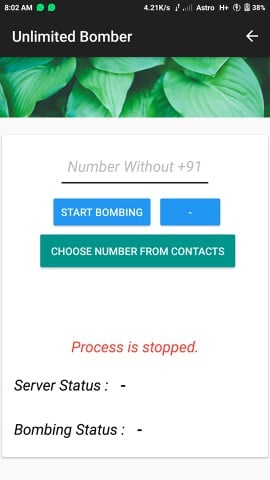 Now, enter the Number and hit start
You are all good to go 🙂
Online Text Bombing APK
This is another alternative app to the above-mentioned app. If one app fails to do its job then the second one is always there to get the job done.
2nd SMS Bomber App
I always love updating the article with the latest apps (online text bomber) and services whenever I just find a new one. Here, I am adding a second SMS Bomber Application for Android to the list. You can use either one of them, the first one or the second one. It's completely your choice. The very best thing I like about this app is the Custom SMS option, you will find more about it below.
1. Firstly download the latest version without bugs from the link below. It is an APK file of just 1.50 MB
2. Once downloaded, simply just install it on your device by tapping on the installer and then on the Install button
3. Once installed, tap on the open button to quickly launch this SMS Flooder App
4. A popup will appear, just click on the "Accept" button and then a changelog will appear, click on OK
5. At first, select the country and enter the number without country code in the field provided.
6. Enter the number of SMSes to be sent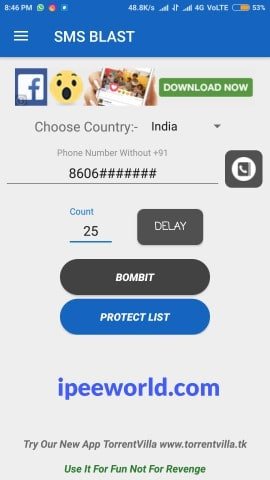 7. Additionally, you can even set the delay time after which the follow-up message should be sent. Let's say that you want to send the second message after 5 seconds from the time which the first message was sent then set the delay time as "5 Sec"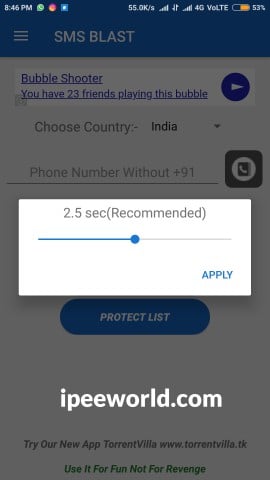 8. Finally, tap on the Protect BOMBIT button and the messages will be automatically be sent.
Additional Features: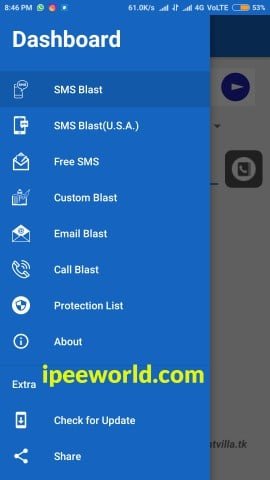 You can protect your number from SMS Bomber by clicking on the "PROTECT LIST BUTTON"
Do a Call Bomb by tapping on "Call Blast"
Sent personalized SMS with "Custom Blast"
Do an Email Bomb with "Email Bomber"
And finally sent free messages to any number
SMS Bomber APK Proof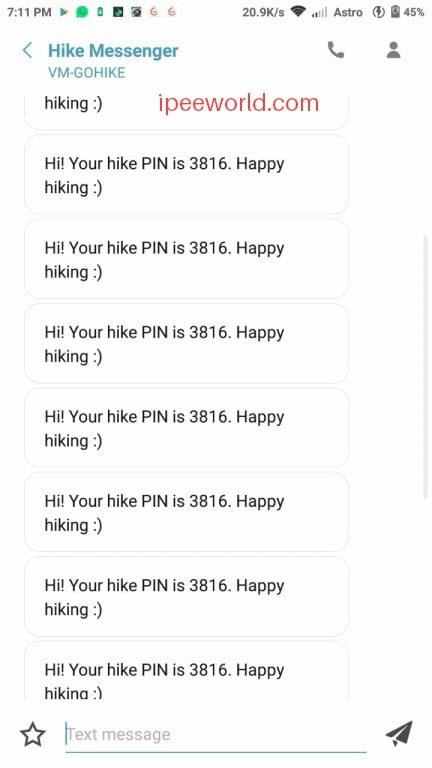 The SMS Bomber App for Android
The SMS Bomber Application mentioned here in this article is developed by Udit Karode. He is the one who develops the latest version and maintains the App. A big shoutout out to him. He updates the app with new features and bug fixed regularly. So, If a new version of the app comes out, We will update it with all the latest info as soon as it gets released officially. Be sure to visit IPEE World for more interesting stuff.
This is the easiest way to send Unlimited SMS to your Friend without paying anything. Now your friend's phone will be trash of useless Messages. Now He/She will be in Trouble.
Developing an SMS Bomber website is not an easy task, It requires and a lot of time, Coding Skill and much more – Take second to share this post on your favorite Social Media.
How to Protect your Phone from SMS Bombing:
Open Messages on your Phone.
Long tap on any Message from where you are getting too many SMS.
Click on the Block Button.
SMS Bomber Online Update
We have recently noticed that a lot of people are misusing this script. If you guys use these scripts on this page to send SMS to unknown contacts or persons you don't know personally, then you are in great trouble. Author, Admin or IPEE World does not take any responsibility. So, do it at your own risk. Use this script/APK for fun purposes. I hope you guys got it!
Wrap Up: The Best SMS Bomber
There are many websites claiming SMS flooder online and text bomber, but all of them won't work, Now we are here with one of the Best SMS Flooder/Bomber which you can use for FREE. You are not required to download any app or APK. Privacy is the number one concern for us. We do not store any data regarding the mobile number on our server or Website.
Furthermore, we do not send any unwanted SMS after you have done SMS Bombing. So using the SMS Bomber Script below is 100% safe and secure. This Sms Bomber/Flooder is specially made for mobile numbers. We have tested this SMS Bomber ourselves and found no Bug and is working perfectly fine. so, If you want to prank your friend who is using a Mobile Number, you can safely use this Trick.
Check: Receive SMS Online to do OTP Verification
So, I hope you guys enjoyed this Awesome trick to Prank your friend by sending an unlimited amount of SMS without any technical knowledge. This is our very first SMS Bomber Script we Developed. Now we are currently Developing a MissCall Bomber, which will be Soon Available.
This SMS Bomber or SMS Flooder will work with any Mobile number. No matter the service provider, state or anything, This script works with any. Do remember, once you click on the submit button, then the changes are not able to revert. For example, if you type the count as 15, then the SMS will only stop after sending 15 SMS to victims' Mobile Number. How cool is it?