It was a couple of months back that the Indian government banned TikTok over security concerns. Ever since the ban of TikTok, a lot of companies have been trying to launch apps similar to TikTok. In an effort to that, we saw that Instagram launched Reels and now Google has come up with a new app called "YouTube Shorts" which is actually a TikTok rival in India.
YouTube Shorts is pretty similar to TikTok and allows users to create and share short video clips of up to 15 seconds duration. As of now, the service is only being launched in India as an early beta stage, soon Google will expand it globally. It is now incorporated into the YouTube app itself on Android and soon in iOS.
Features and options on YouTube Shorts are pretty similar to TikTok. Users can select a base song from the YouTube Music Library and then create a short video based on that. It also comes with basic editing options like trimming, joining, effects, transitions, etc as well. Similar to TikTok, a timer option is also available in YouTube Shorts.
YouTube Shorts is currently in the early beta stage, Google will add more features and make more changes to the app in coming updates. Before it's officially launched globally, much more refinements are expected.
Below given is a small sneak peak on YouTube Shorts and how it looks.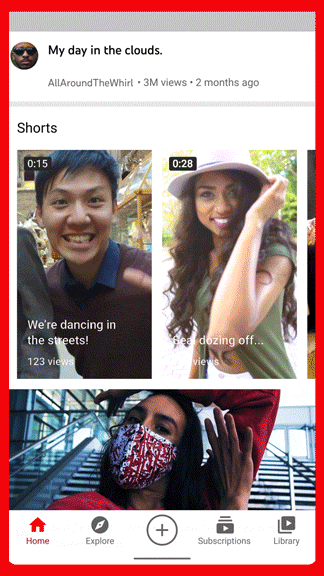 The launch of YouTube Shorts was announced on the YouTube blog yesterday showcasing how the app looks and features of the app as well. More details are available on the Blog page of YouTube.