We all download movies from Torrent sites to watch it later and also for offline use. Did you ever think you can watch Torrent Movies even without having the need to download them completely? Today, in this article you will find how you can watch any torrent movie online without downloading them.
Normally we download movies using any torrent client and we are only able to watch the movie after the download is completed. And if you are having not that great Internet connection then downloading will also take some more time. This is where the methods mentioned below comes into play. By using the methods discussed below, you will be able to watch pretty much any Movies online without downloading. Not just Movies, whether it be a TV Show or any video, it works flawlessly fine.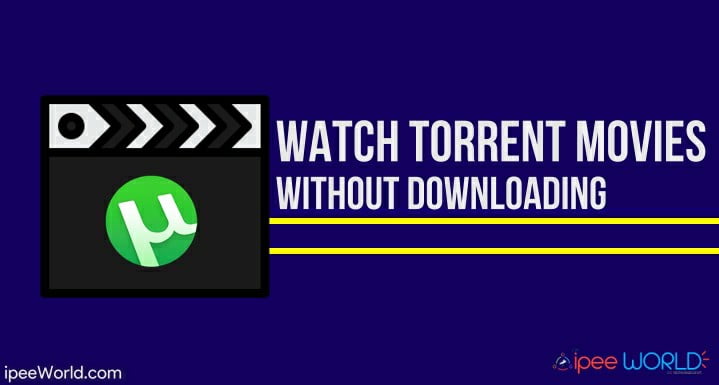 I will share 2 different methods below, you can go with one that is convenient for you. If you are using the first method then you will have to download a software, more precisely, a media player, which will help us to play any torrent videos/movies right online, just with the help of the Magnet link or the Torrent file. In the second method, we are going to download the movie to a server, which barely takes 10 seconds and after that, you will be able to watch that particular video just like what you do with YouTube
So, that being set, let's get started….
Watch Torrent Movies without Downloading
As mentioned earlier, I will be sharing two different methods below. You can go with the method that is most convenient for you. If anyone of the method doesn't get it right for you, then you can easily go with the other one. That is the exact reason why I am writing two different methods to do that same task.
Method 1: Using Rox Player
First of all, download the Rox Player app from the link given below
Once downloaded, install it to your computer or laptop
Now, head over to a good Torrent Website and search for the movie or TV Show which you want to watch online.
Once, you got the result, all you want to do is simple just copy the magnet URL or download the .torrent file. I will explain tips for both methods, ie with Magnet URL and .torrent file
Open Rox Player, go to File
From the Files menu, go to "open .torrent" and after that, there appear three different options.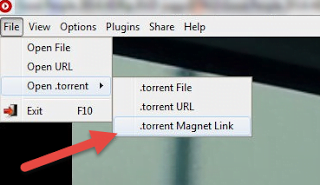 The three options are:
.torrent file
.torrent URL
.torrent Magner Link
You can go with whichever method that is convenient for you. If you go with the first option, a window will ask you to upload the .ottrent file of the particular Torrent Movie. If you go with the second option, copy the direct .torrent fil download URL and paste it into Rox Player. and lastly, if you go with the third option then all you have to do is simply go and copy the Magnet Download of the torrent from the particular Torrent mirror site and then paste that Magnet link in Rox Player.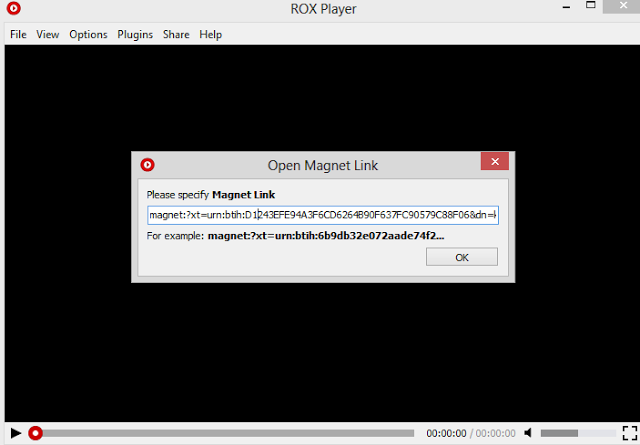 Now, a screen will appear with the message "Buffering". The time to load the movie will depend on the Internet Speed of your connection. If you have a good Internet Connection then the Buffering will be low and if your Internet Speed is not that great, then it will buffer and take some time to load the video.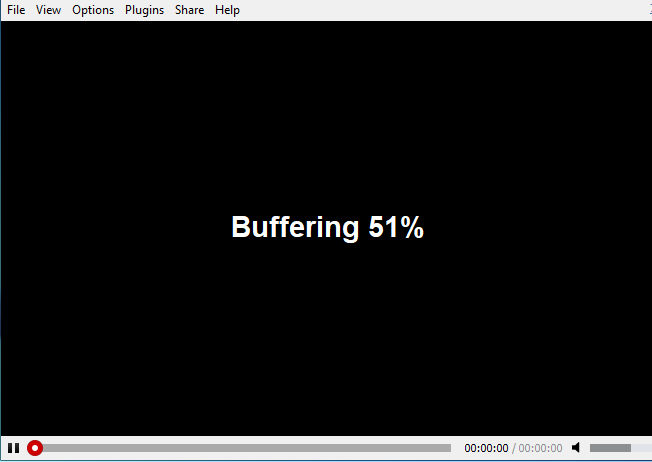 Once, the loading is done, the video or movie will start playing as like what we do in a normal video play like VLC Media Player. This is how we watch torrent movies without downloading using Rox Player.
Tip: If your Internet connection is not that fast it keeps on buffering then all you want to do is just play the movie for first 5 seconds and after that pause it for another 15 minutes. Once, 15 minutes are over, try playing the movie again and you will not face the buffering issue.
Now, let's move to the next method of the article.
Method 2: Using Seedr.cc
In this method, we are going to use a free Torrent to IDM Service called Seedr.cc. Basically, Seedr.cc is a website that allows users to download pretty much any torrent files with any Download Manager including ISM, Browser built-in Downloader, etc. Apart from that if you are downloading a video file then seedr,cc is having an option to stream the file as well. Let's check how.
This method is more convenient for people who don't want to download anything in order to Watch Torrent Movies without Downloading.
Go to seedr.cc
If you are not already having an account, then simply just sign up for a fresh new account (You can easily login to it with one click via the Facebook Login method)
Now you will be taken to the seedr.cc dashboard. By default, there will be a movie file in your Seedr.cc account, simply click on the delete button and delete it.
Go to any torrent website and search for the file. From the result go to the torrent file website
Now, copy the Magnet Download Link, Direct Torrent Link or just download the .torrent file
Go back to Seedr.cc and paste any link (Magnet link or Direct Torrent Link) and press the "+" button

Or even you can download the .torrent file and simply upload it to seedr.cc.
Wait until Seedr.cc download that file to their server within your account.
Once, downloaded, click on the video file.

Now, a media player will open, with controls like YouTube video player.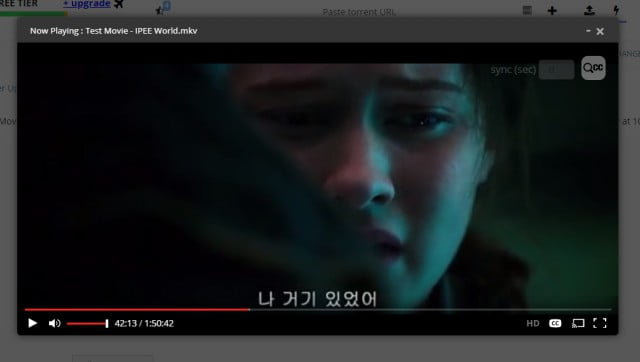 Enjoy watching the movie or show.
This is how we watch torrent movies without downloading with Seedr.cc online website client.
That's it
Conclusion
Hope you guys found these two methods useful to watch torrent movies without downloading. This tricks comes handy when you don't want to spend time on downloading a movie and then watch it. If you decide to download then it will consume a lot of time including the Downloading time and Watch time. With this method, you can save the downloading time. Be sure to comment download below if you have any questions and share it with your friends and let them know about this, too.