Did you saw something called CQA Test on your Android device recently and wondering what is it? Every Android device including smartphones and tablets out there comes with CQA Test right out of the box. CQA Test App is an important feature in Android.
In this article, let's discuss CQA Test App in detail and solve some common problems caused by CQA Test App. Before going in, let me let you know that CQA Test App is in no way harmful and it is not a virus. If you have been looking for that, you got the answer.
If you are interested to know more about the CQA Test app and how it works on your Android device, keep on reading.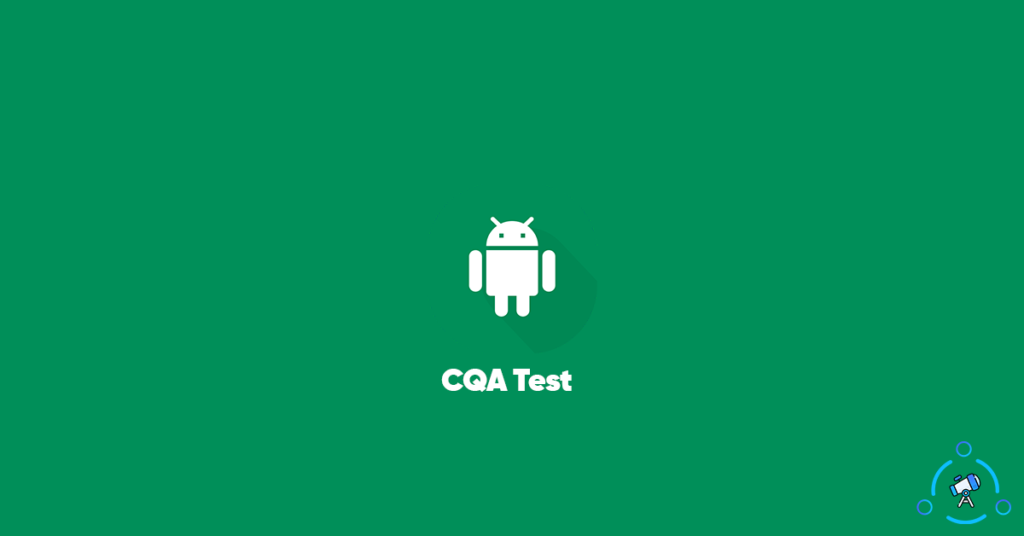 What is CQA Test?
First of all, the extended version of CQA is Certified Quality Auditor (You can find more about CQA in Wikipedia).
CQA is generally employed in quality control to assess the strength and weakness of a production system. Now you might be wondering what's the use of CQA in Android?
The CQA Test app that you find on your device is basically a monitoring app.

CQA Test app will be used during the time of quality assessment and after which the app will hide. Normally, if you go through the installed apps' section of your smartphone, you won't be able to find it.
In order to access CQA Test App in Android, you might want to do some developer-oriented stuff. It simply means that it is of no use for regular users.
So, the CQA Test app on your device is used to do basic testings and see if all the features and hardware components are working fine. There's nothing you need to worry about the CQA Test app.
If you are concerned about CQA Test and want to learn more about it, you will find the same below.
Is CQA Test App a Malware?
CQA Test App on your device is a system app used for quality assurance purposes. It is not a virus or malware. Pretty much all device comes with the app but the only thing is that it will be hidden. If for some reason, it appeared on your device, it shouldn't be a concern at all.
Should You Uninstall CQA Test?
As mentioned earlier, CQA Test is a system app and as a user, you have limited controls over it. You are not required to uninstall the app if it pops up on the app drawer or installed apps section. The app is of no harm and there is no point in uninstalling the app unless it is causing some problems to you or your device.
If you go to Settings > Apps and search for it, on modern-day smartphones, you won't find the app. I tried searching for it on a Xiaomi device and I did not find it. But when I searched for it using an old phone, I was able to find it under the system apps section.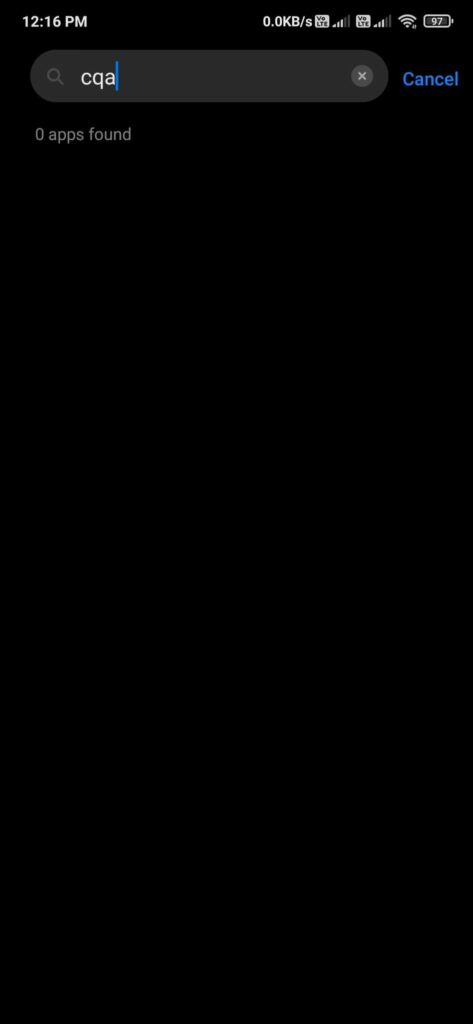 If you go through the system apps section, you will find a ton of apps similar to the CQA Test. All of those are system apps intended to add different features to Android. You should not uninstall any of these apps. Even if you try to uninstall these apps, you simply can't unless you have root access. Follow the guide to uninstall useless system apps to get rid of those. You will also require root access to remove these kinds of apps – See our root guide for more information or use Magisk.
So long story short, you shouldn't be uninstalling the CQA Test app on Android unless it is causing some issues to you. If you notice the icon in the app drawer and no other issues then there is no point in uninstalling it.
Fix Problems Caused by CQA Test App
If you recently started facing issues relating to the CQA Test app then it is better to follow some steps mentioned below to fix it. As we are not sure what exactly is the issue, we might want to try multiple solutions to come to a fix.
Update OS
Your smartphone manufacture will frequently release new security patches and updates with new features. It is always recommended that you use the latest version of the software available. If you have missed any updates in the past then it is recommended that you go and update Android to the latest version.
For the majority of users, this should solve the problem. After updating Android, the CQA Test app icon from the app drawer will disappear and will no longer cause any problem
Reset your device
If you checked for updates and found none then it is time to reset the phone. Sometimes, resetting the phone can solve the issue itself. System misconfiguration, etc can be the reason why CQA Test appeared in the first place. If this is the case then all you have to do is just reset the phone and see if it solves the issue.
Note: Make sure to take a full backup of all important files and apps on your device as resettings Android will remove all data on your phone. Factory resettings process won't take more than 5 minutes and it is fairly simple as well.
Follow the steps to easily factory reset Android to get rid of CQA Test errors.
Power off your smartphone
Press the volume up + power button to enter into recovery mode. Sometimes you might be using stock recovery or custom recovery like TWRP. (The button combination to enter into recovery might differ from device to device. Check which keys to press to get into recovery in your device going in. You can search Google for the same.)
Now, you should find an option to factory reset the device and wipe all data
Use the volume up and down button to navigate around options and select the option
Finally, select the option and wait for a couple of minutes, It might take some time.
Once turned on, setup the phone as usual and you should be good to go.
Is CQA Test App Problematic?
The short answer is no. CQA Test is just a system component or system app present on your Android device. And it is in no way problematic to your device. Just because you noticed it now on your device, there's no problem with that. And finally, no, it is not a virus or malware either.