Hey Guys,
Welcome to IPEE World – Technological Art | A blog where we usually share various Technological Tips including How To, Android, iOS, Facebook, WhatsApp, Blogging, etc.
I'm Astro K Joseph a Student as well as a Blogger from Kerala, India. I Started this blog as a passion and now I'm trying to make it more Professional.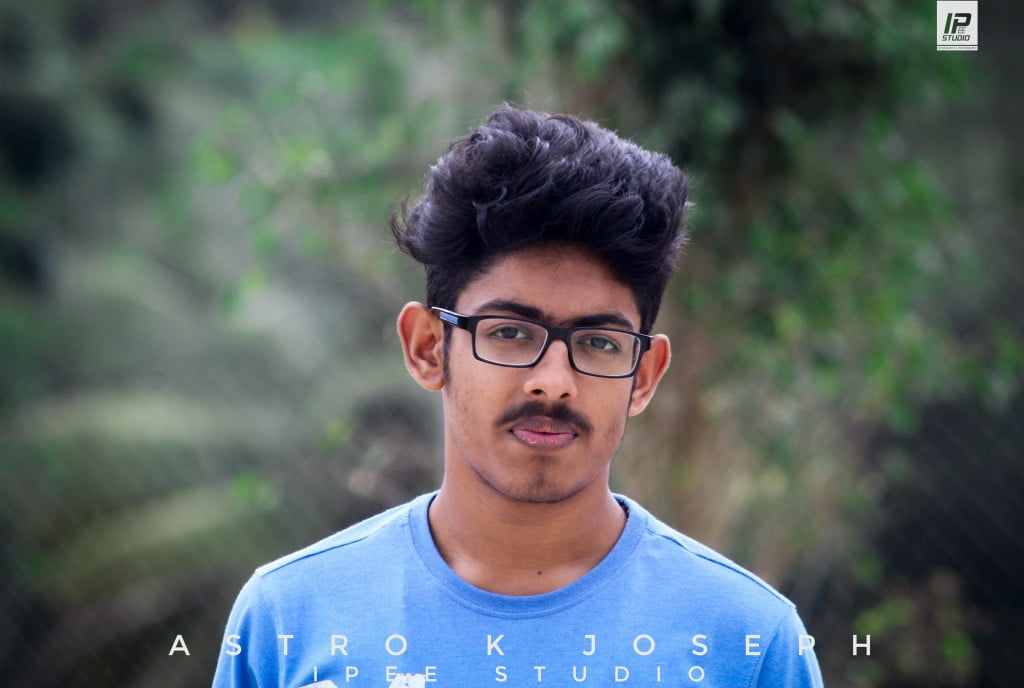 At IPEE World, I usually write articles about How To Tips, WhatsApp, Facebook, Blogging, Downloads, etc. My blog is now empowering millions of readers around the globe and making them know deeper about Technology.
About My Blog
It was in 2014 my computer got connected to the wonderful world of the Internet. I was very surprised and I spend my endless hours in front of Internet Downloading, Watching Videos and more. One day I got myself a thought "How does Google make money ?". I simply searched for that and found anyone with a computer and an Internet connection can make money. Then I researched for many methods of making money online, Finally, I caught up with making money with a Blog.
Immediately, I started a new blog on my blogger account and that was IpeeWorld.blogspot.com (2014). Then I wrote some article (Copy Pasting) and signed up for many advertising networks and then I used my blog for only making money, My blog was covered with full of ads.
Months passed, No progress in earnings simply writing posts, Wasting my Internet data and time finally I decide to leave blogging and it is not for me. Then I decided to stop writing articles on my blog.
I'm a huge fan of Technology and I want to get all updates about technology, So I subscribed to a new computer magazine(InfoKairali). One day when going through that IT Magazine I found an article on blogging and India's Professional bloggers. In that article, there was the story of Harsh Agarwal(Shoutmeloud.com), Amit Agarwal(Labnol.org) suddenly I visited their blog and became a great fan of theirs.Then I start reading each and every new article on those blogs.
Those two popular bloggers were turning point in my blogging life, Again I start continuing my blog writing(Self Written). Removed all ugly ads from my blog. In the course of time, I changed my domain name of the blog to ipeeworld.tk(free domain powered by freenom.com). After using free domain for some time, I got my spirit that I can make money with my blog, Next morning that happens
I visited Godaddy.com and searched for Ipeeworld.com domain name and it was available to register. I bought my brand new domain IPEEWorld.com on September 19, 2015(Still continuing in this).After writing hundreds of quality articles, I decided to delete all copied blog posts and I did it.
Then I applied for Google Adsense, But sadly they rejected my blog.And finally, they did Accept me to their Adsense Publisher Program. Now I do use Adsense on my blog.
2015: Updates
Registered my new Domain: www.IPEEWorld.com
Updated and Created my fresh new Logo:

Made my blog on a Parent network "IPEE Network"
Beginning..
I mentioned that I was a copy-paste blogger it was true. At the beginning of starting my new blog, I don't know what a blog was, even what was the extended version of SEO too. So I don't take care of Search Engine Optimization, So simply I started copying blog post from one blog and simply republishing it on my blog… Later I stopped that bad tendency
Mystery Behind The Name

IPEE World
It was in 2012 December 04 my father passed away from me, He was an advocate and an Awesome father for me. Everyone in my village(Karachal) called my father എെപീ(Malayalam Language) Saying Simply I.P but written as IPEE.
Finally, I thank all you readers for coming and reading my blog…..
Be Sure To Subscribe My Blog For More Techno-Updates
Of course, I'm Social:-
Follow me on Facebook | Twitter | Google Plus | LinkedIn | Pinterest
Send me a Facebook Request too…