Online Android Emulator can also be called as simplified Android Emulator. If we are about to Install an Android Emulator then we need to Download them, Install it and then use. But, with the help of Online Android Emulator, you can run almost all Android Apps in your Web Browser itself. It works with all major Web Browsers like Google Chrome, Mozilla Firefox, Safari, etc. No need to download any file in order to use Online Android Emulator, all you want to do is simply visit the website mentioned below and follow the instructions mentioned.
Recently, We shared the list of Top 15+ Android Emulators to Run Android Apps. You can use these Android Emulators either. While using online Android Emulator, the data stored will be deleted everytime you close the website. So, it is temporary. All data stored will be vanished after you exit every time.
If you are serious and want to store all your data, then I will recommend you to use Android Emulators for PC like Bluestacks, Nox App Player, etc. If you don't want any data for the future purpose, then these Online Android Emulators will really help you. All you want to do is just decide the App which you want to try and just head over to the website mentioned below.
So, let get into the article and see How to use Online Android Emulator to use any kind of Android Application is just a Webs Browser. You can have any OS, No matter whether it is macOS, Windows, etc it works with all.
Online Android Emulator

– To Use Android Apps in Web Browser
As I mentioned earlier, this process is completely Free. We are using a site called Manymo for this tutorial. I will be also sharing Similar Sites to Manymo as well. If Manymo doesn't get right it for you then you can use its alternatives.
What you will need:
As it is an Online Android Emulator, you need Working Internet to use it, If you want to use them Offline then you should consider using Offline Android Emulators,
APK file of the Android App which you want to use.
A Web Browser like Google Chrome, Firefox, Safari, Edge, etc.
Any Operating System is fine.
So, that's it. Let's get started…
How To Use Android Apps On Web Browser
Follow the Instructions mentioned below to install and use Android Apps in Web Browser online.
Firstly, Download the APK file of the Application you want to try. You can follow this guide to know How To Download Apps (APK) from Google Play Store to Computer/Laptop
2. Download and keep the particular App, we will need them in the later steps.
3. Head over to Manymo.com on any Web Browser.
Be sure to update your Web Browser to the latest version to avoid a crash. Because, this site requires a lot of Javascript and plugins, so be sure to Update Browser to the latest version.
4. Once you are on the Homepage of the site, Click on the SIGN UP TO LAUNCH YOUR APP NOW to register on the site.
5. Enter First Name, Last Name, Email Address and Password to register a fresh new account.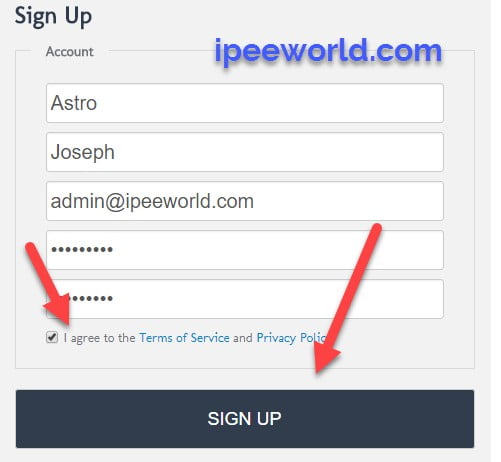 6. Verify your account by clicking on the link sent to the particular Email.
Now your account is verified and activated,
7. Now select the resolution of the Android Emulator you want. You can select from a wide variety of screen resolutions and click on the Launch button.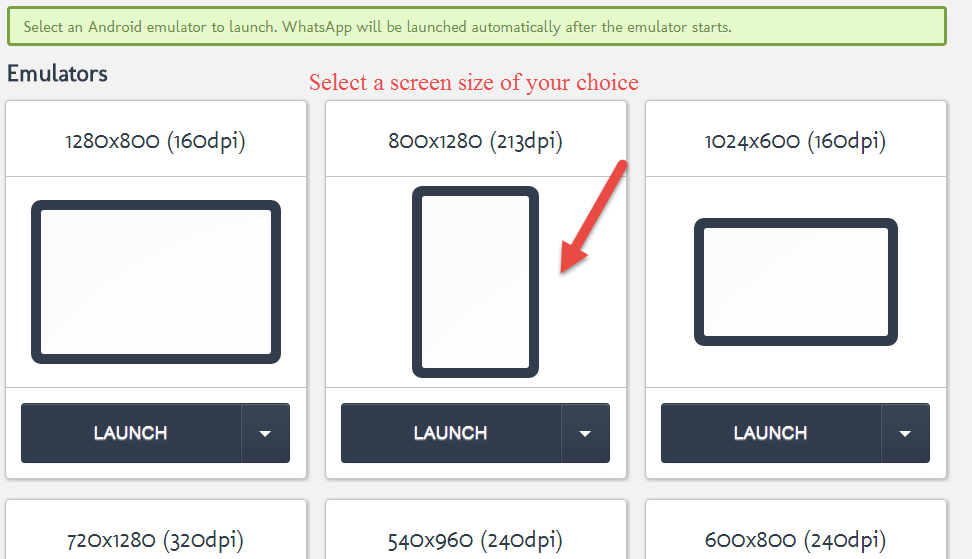 8. Now, they will ask you to upload the.APK file of the particular App you want to try.
In my case, I am using WhatsApp.
9. Click on the Upload button.

10. Now the Online Android Emulator will open.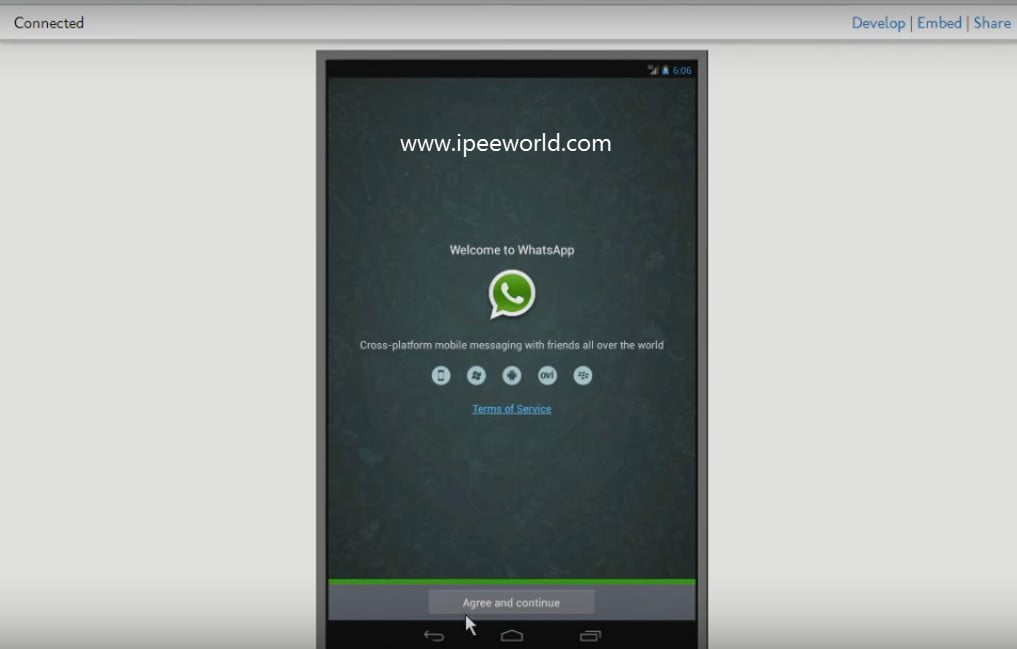 An Android Smartphone screen will appear on your Browser, you can use your Mouse to move around the screen. The Android Emulator will open with App launched.
Now, For example, if you want to Install WhatsApp on this Online Android Emulator, just follow the step given below
Install WhatsApp on Web Browser
Go to WhatsApp.com/download and download the latest updated version of  WhatsApp | You can download GBWhatsApp or WhatsApp Plus either.
Now, you have the APK file of WhatsApp, right?
Go to Manymo.com
Login to your Account
Click on an Android Emulator of Desired Resolution.
Upload the APK file of the app.
Now an Android Emulator of desired resolution will be launched.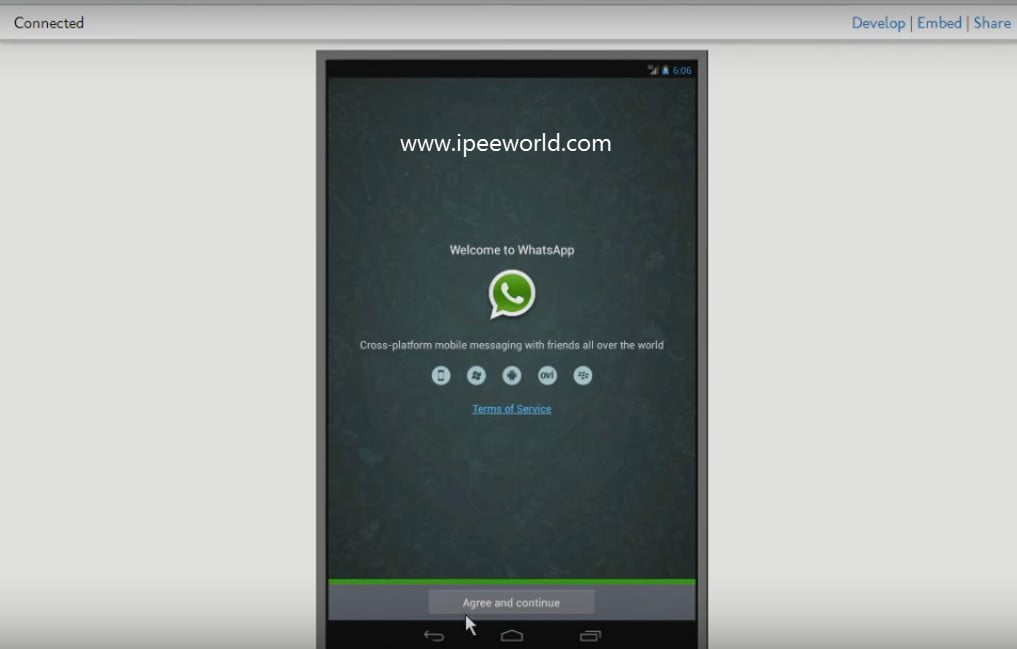 Enter your Mobile Number, click next.
Verify the Mobile Number by OTP – One Time Password
Enter a Name
Provide a Good Looking DP
Complete the process and you are all set to go.
That's it, you have successfully installed WhatsApp on your Web Browser, you can use any Web Browser for this purpose, but be sure to update it to the latest version. Google Chrome and Mozilla Firefox are highly recommended to avoid a crash issue.
Why Manymo?
Manymo.com comes with both Paid as well as Free plan. You can either choose a Free Plan or a Paid plan. Free Plan will be much enough for y if you are just using it for fun. Installed, if you are an enterprise or App Developer who creates and modify Android Apps, Paid plan will be good for you.
Features

of Manymo:
Online Android Emulator
No Downloads
No Installations
Both Paid as well as Free Plan
Free Plan will be quite enough for normal users
Enterprise and Developer plan available.
Alternatives of Manymo
Now, let's see some of the best Alternatives to Manymo.com
All these alternatives are completely free and safe.
Final Words
So, this is how you can install almost any Android Apps on a Web Browser. Online Android Emulator really makes things simple and handy. You are not required to Download or Install any kind of files for using Online Android Emulator.  The website mentioned above is 100% Free. Alongside, it comes with paid plan as well. If you don't like Manymo, then you can try any alternatives of Manymo mentioned above. If you want to install and try WhatsApp in  Web Browser, then I have provided a complete tutorial above
Be sure to share this article with your friends on Facebook, Twitter, G+ or anywhere you like. Do comment download below or contact us, if you face any problem or have any doubt.