The global pandemic has led to people playing a lot of online games. And Wordle is one such game. Wordle has been one of the most popular games during the pandemic.
If you are not familiar with the game, then let me explain to you what the game is all about. Wordle is a word game where players have to guess a 5 letter word of the day. People will be given six chances to guess the right word.
You have 6 chances, so you can use 5 words to get the hints at guessing the right word. Then you can use the 6th chance to fill in the right word. What makes it interesting is that Wordle will give you hints according to the position of the words.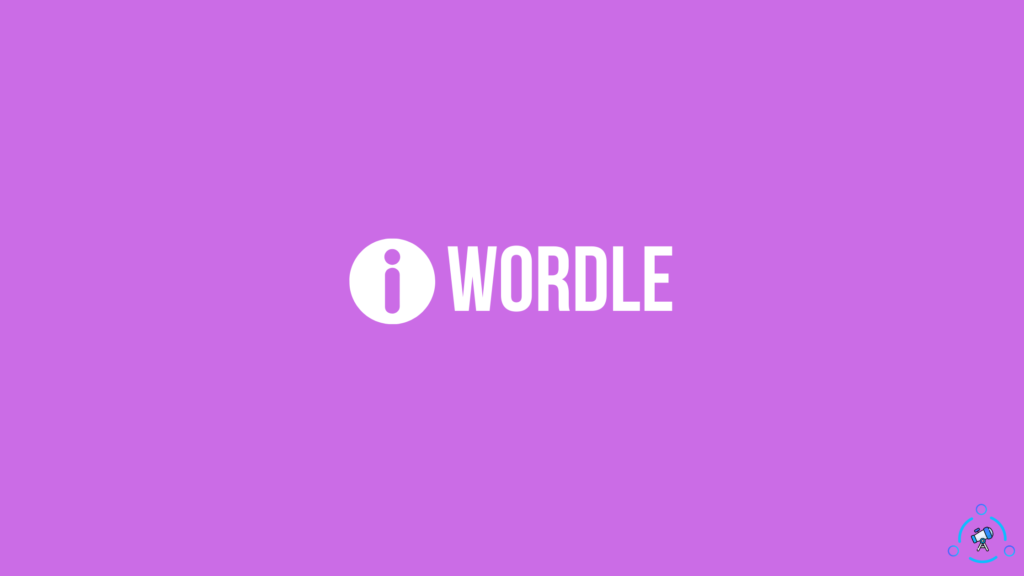 It's all very simple, yet it's also quite appealing.
Is Wordle popular?
Yes, it is very popular. According to reports, over 300,000 people login in to play the game on daily basis.
Because there is only one word per day, the stakes are high. if you get this wrong, you will have to wait till the next day to play the game.
It also provides you with coloured feedback to make your life simpler. If you have placed a word in the right position, it will be highlighted in green colour. If the word is correct but is placed in the wrong position, it will be highlighted in yellow. If you put a wrong word, then it will be greyed out.
Each player playing the game will have 6 chances to guess the 5 letter word. This is what makes things interesting for players.
It is simple, but it is tricky at the same time.
Uses Of Wordle Helper sites in Wordle.
To attract the user, easy words are given to them at the start of the game. But as we progress, the difficulty of the words increase, making it harder to guess.
And we have to agree to the fact that we cannot remember every word we come across. And when things get tough, we search for alternatives. So there are many websites that can help you solve the 5 words puzzle.
Here are some such websites and how to use one such website: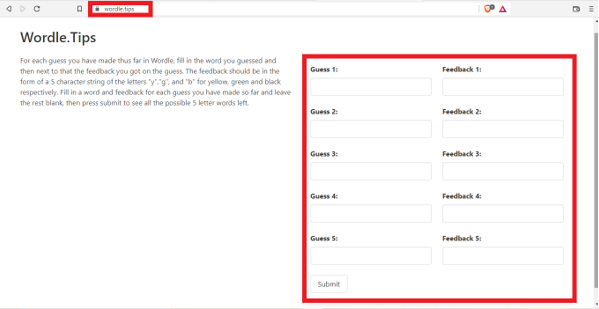 How To Use Wordle.tips/Word.Tips To Find Possible Words From Your Wordle Game progress?
Both the websites are similar. Let us see how to use Wordle.tips
Wordle.tips is one of the most popular Wordle helper tools. This is one of the most famous tools used by many people across the world to solve wordle puzzels.
To begin, go to the Wordle.tips website from your mobile or desktop browser.
There are two columns and five rows on this page.
The user can enter their guess in the left column.
The right column is where you'll enter the feedback you obtain from Wordle.
Wordle provides you with feedback in three different formats: Y, B, and G.
B = Black,
Y = Yellow,
G = Green.
Similarly, the user must fill up the left column with their guess.
Click the Submit button when you've completed both sections.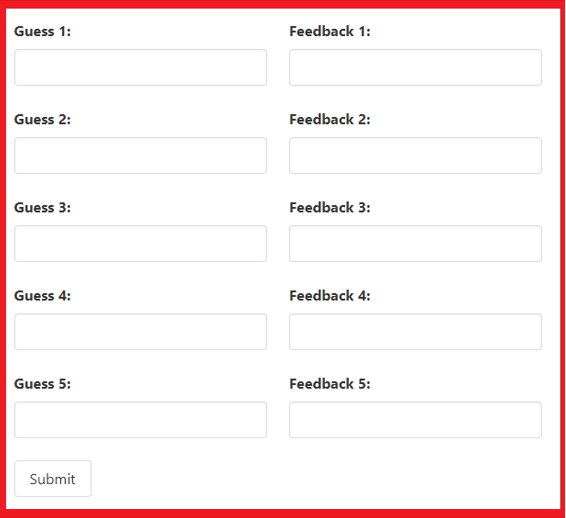 Your life will be made simpler as soon as you hit the submit button. You will be shown the word based upon the input you have entered. This will help you crack every word and share them with your friends. You can be a superstar among your friends.
The same process is applicable for using other helping sites such as word. tips and wordhippo.
We hope that this article made it simple for you to play Wordle with your friends and family.
Here's how to play Worlde multiplayer with friends.