If you are someone who works with photos and images extensively then you should definitely use a duplicate photo finder and cleaner software. Chances are, over time, a lot of duplicate photos will accumulate on your computer and you may not even realize it until your PC runs out of storage.
The Best duplicate photo finder apps and software given below will help you to get rid of duplicate photos with a single click. If you were to manually find and delete duplicate images from your computer then it would take all day long and it is indeed a daunting task.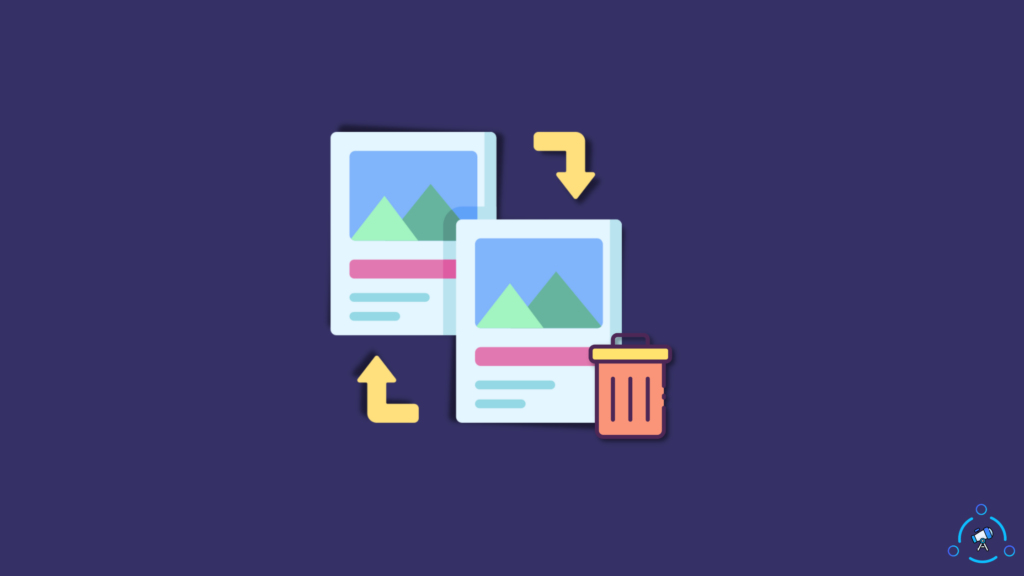 It will be very difficult for us to find identical photos with our naked eyes, this is where duplicate photo cleaner software comes into the scene to automate everything for us.
What is the Best Duplicate Photo Finder?
Below given is the list of best duplicate photo finder software that you can download right now to delete duplicate photos from your computer.
1. Quick Photo Finder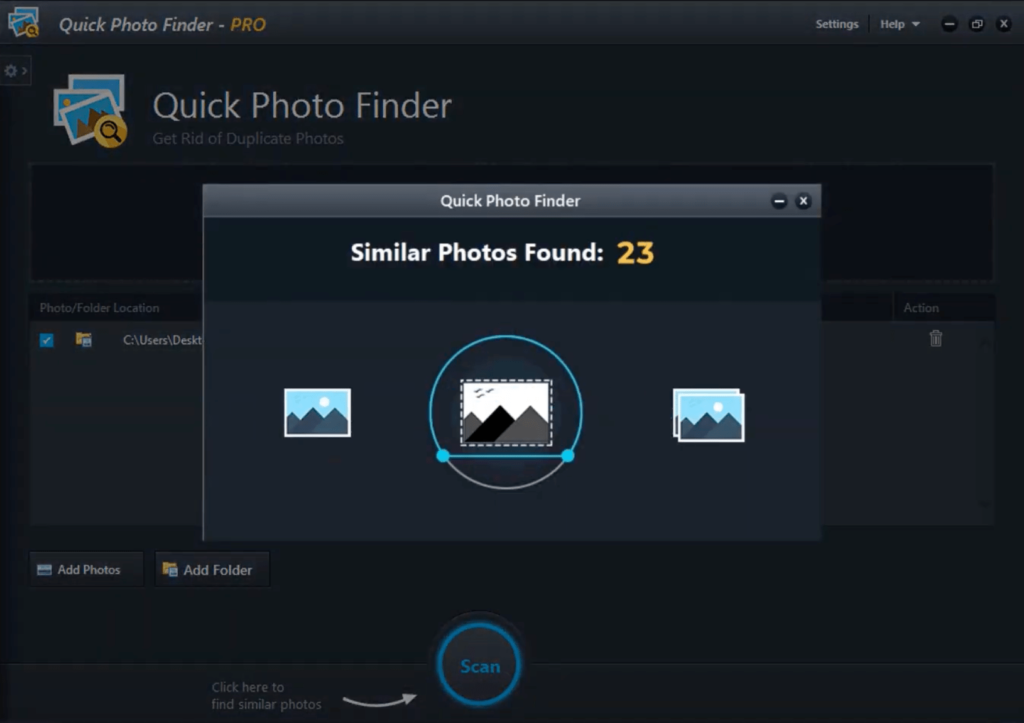 If you are looking for an all-rounder duplicate photo finder to remove duplicate photos from your Windows machine then Quick Photo Finder is the one to go with.
It is a simple-to-use software with a clean user interface that allows you to quickly scan your computer for duplicate photos and delete them in a single click. It's for sure that there will be tons of similar images on your computer. And if you are about to delete them one by one then it will take a lot of time, but Quick Photo Finder helps us clear them with a single click.
Available for: Windows 11/10/8/7
Price: $39.86
2. CCleaner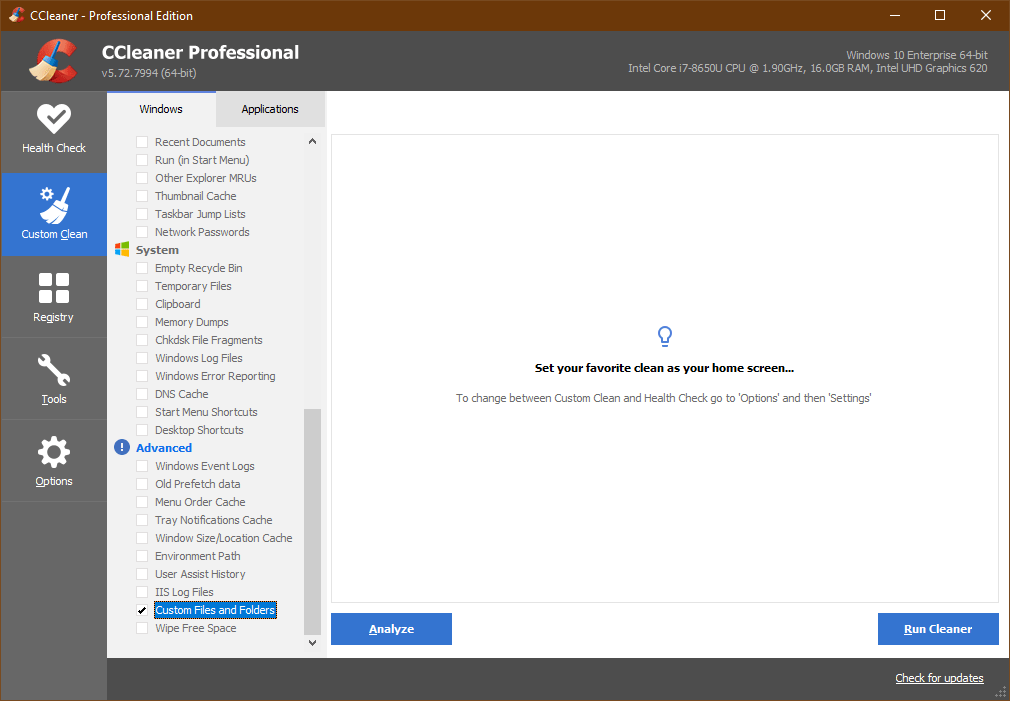 A lot of you might be already aware of CCleaner, a popular PC Cleaner and optimizer software for Windows and macOS.
Well, the same software also has a cool feature called 'File Finder', which will let you find similar files and images on your computer. Not just images, this feature will let you find almost all duplicate files on your computer.
Once the scanning is complete, CCleaner will return with a list of files that it found. You can review the list and click on the Delete button to instantly clear them. If you do not want to delete certain duplicate images then you may uncheck them and delete the rest of them.
File Finder is a cool duplicate photo finder tool in CCleaner.
Available for: Windows and macOS
Price: Free & Paid ($29.95)
3. Duplicate Photo Cleaner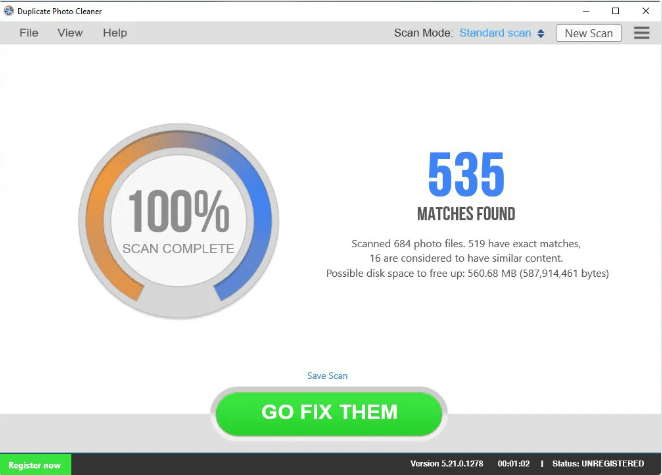 As the name itself suggests, Duplicate Photo Cleaner is a dedicated software to remove similar photos from your computer in a few minutes. This cleaning software will help you to free up a good amount of space on your hard drive easily.
Duplicate Photo Cleaner or DPC is able to detect duplicate entries of almost all image formats including JPG, PNG, TIFF, GIF, RAW, Apple ProRAW, PSD, HEIC/HEIF, and many more.
You can set your image searching preference on the Settings. For example, let's you only want to search for images in the PNG extension, in this case, you can set the search filter to only include .png images.
Available for: Windows and macOS
Price: $39.95
4. Gemini 2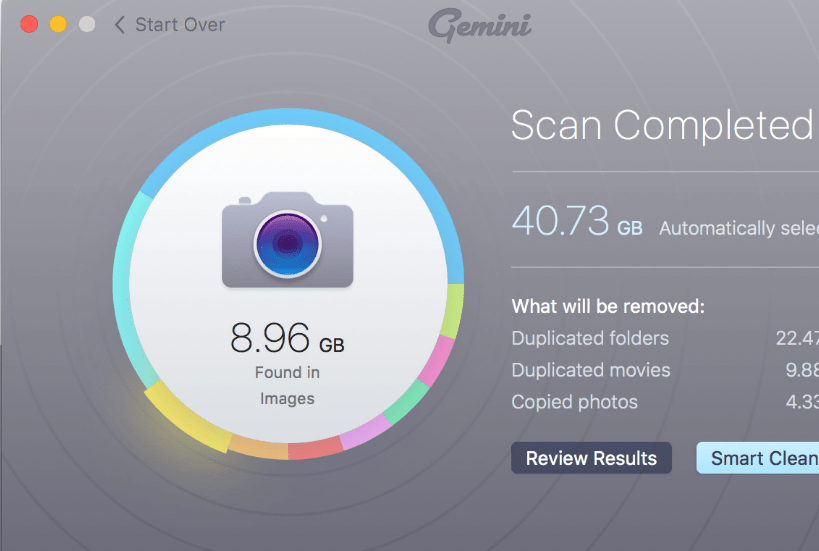 Gemini 2 is a duplicate photo finder exclusively for Macs. Gemini 2 is from the same company behind CleanMyMac, the popular Mac Cleaning software.
If you are a macOS user then Gemini 2 is what you need to find and remove duplicate images and files from your hard disk. As soon as you open the software, it will ask you to run a quick scan.
The scanning process will take some time. Once done, a new window will open showing all the details of all duplicate photos and files on your computer. You can compare the files and decide whether to delete the file or not.
And at last, just click on the Remove button to delete all the duplicate photos from your Mac. It will also show you the amount of space that you can free up by deleting duplicate photos as well.
Available for: macOS
Pricing: Free and Paid
5. Awesome Duplicate Photo Finder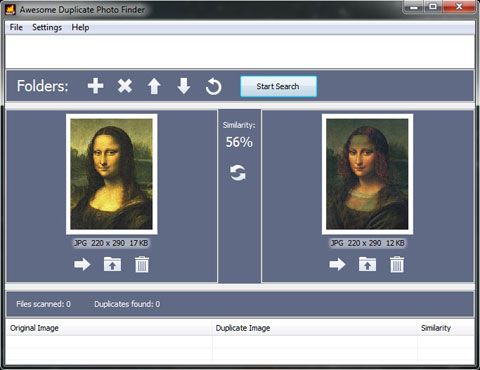 Awesome Duplicate Photo Finder is simple and clutter-free duplicate photo finder and remover software to use on your Windows computer. Awesome Duplicate Photo Finder is 100% free to use and is a lightweight application that you can download instantly.
The software will intelligently search for thousands of photos on your computer and compare them in real-time to find similar images or duplicates. Once done, you can see results and remove duplicate photos from your computer.
It will also show a similarity score to see how much the identified photo is similar to the original one. You can even set up a threshold value, below which you can avoid deletion.
Available for: Windows
Pricing: Free
What is a Duplicate Photo Finder?
A duplicate photo finder is software for Windows, macOS and smartphones that will let you search your entire device for duplicate photos and remove them in a single click. Over time, a lot of similar images, duplicate photos and other files will get accumulated on our computer eating up a lot of valuable memory space.
It's almost impossible for us to manually find the duplicate photos as they may be spread all across different directories on our computer. This is where software like duplicate photo cleaner comes into play.
With a click of a single button, you can remove almost all duplicate and similar-looking photos from your computer.
Duplicate photo cleaner software is available for Windows, macOS, Android and iOS.
Why use a Duplicate Photo Finder?
There are a lot of use-cases as to why one wants to use duplicate image remover software. Mostly photographers and editors use this software to get rid of duplicate files from their computers so as to free up hard drive space.
Duplicate photo remover software can help you in:
Deleting duplicate photos
Free up hard drive space on your computer
Improve the performance of your computer
Organize all your images in a clutter-free and duplicate-free manner.
Wrap Up: The Best Duplicate photo finder
These are all the duplicate photo remover tools to use in 2022 to remove duplicate photos from your device in a single click. It doesn't matter which device you have, I have listed duplicate image remover software for all devices and platforms.
Go download any software of your choice and start a scan to find all duplicate photos on your computer. It's for sure that you will be able to save a couple of GB of storage after clearing the unwanted photos from your computer.