CleanMyMac X is an application for Mac computers that will help us to remove unwanted junk files, clean the system, and in turn make our computer clean and safe. With the latest update of CleanMyMac, the MacPaw team has included even more features that make it easy for us to clean the entire computer in just a single click.
This is our full review of the CleanMyMac X software after using it on my MacBook for some time now. By the end of the article, you will have a clear idea about CleanMyMac X, and should you get it or not?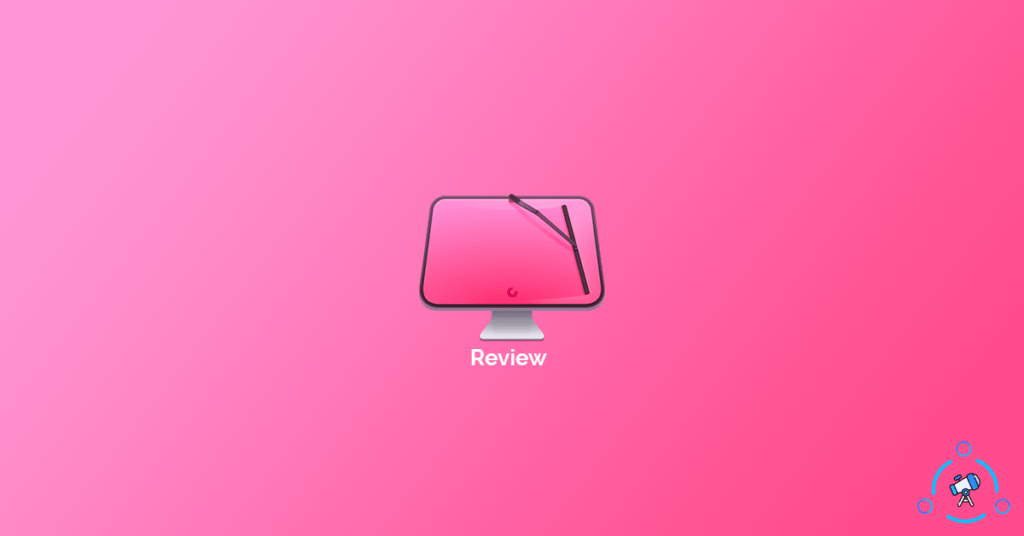 CleanMyMac Review
To make it super simple, I will categorize everything accordingly so that you can find everything the software has to offer.
After I installed and opened up the software, the very first thing I noticed was the user interface and the overall design of the software itself. The UI of CleanMyMac X is lit and is something that I liked very much. Once you open the software for the first time, you will be taken to the "Smart Scan" section.
Smart Scan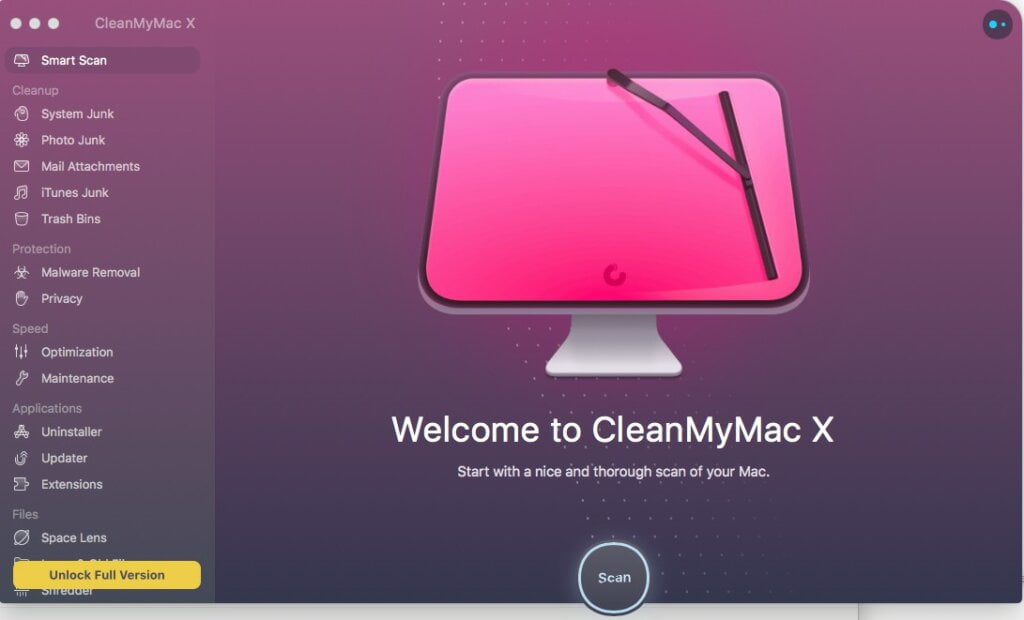 If you do not want to go through everything manually then the Smart Scan option is there to help you out. Smart Scan is an option that is available in CleanMyMac X that will search and find pretty much every junk file, threats like malware, and ways to improve the speed of your computer. Just click on the "Start" button and the software will automatically fetch every detail for you.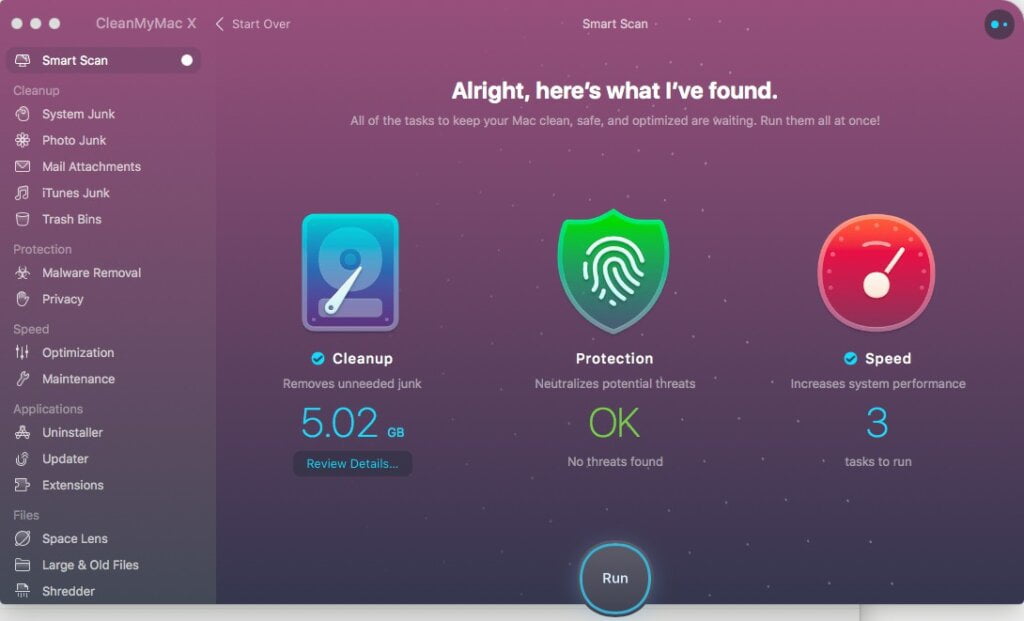 I was surprised to see the results after scanning. My computer had about 5.02GB of junk files that were eating my hard disk space. Had I not taken a move now, the number will just keep increasing. Apart from the junk file detection, CleanMyMac X also showed something that will optimize my computer and speed it up overall.
This is all for Smart Scan, if you want to go through everything quickly, then this is the option that you should go with.
Now let's go through all other options present in CleanMyMac X and how it helps your computer.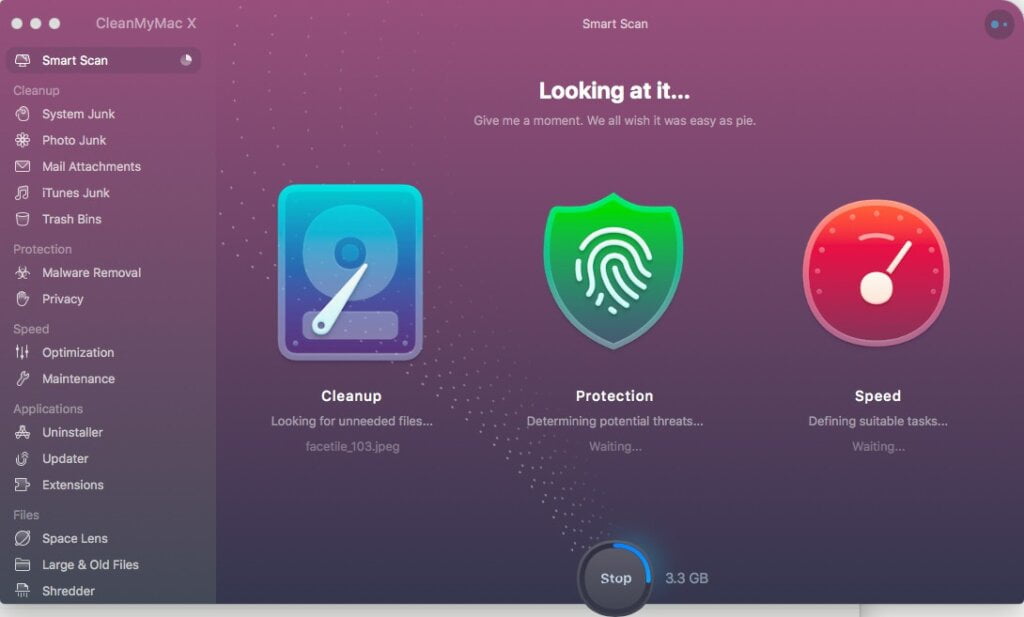 Cleanup
This is the section where it shows all the junk files and sort of stuff like that.
System Junk
System Junk options will let you get rid of all the temporary files that are left by the OS itself and apps/software that you use. These are junk files and you no longer need it, Cleaning it will increase the remaining space on your hard disk and makes your workflow easier.
Photo Junk
This option lets you clean up all the unnecessary and duplicate photos that are stored on your computer. If you are already syncing your photos with iCloud then there is no point in keeping the photos locally. This option helps you in quickly finding and cleaning them.
Mail Attachments
This section shows the amount of space used by mail attachments. These files are actually locally stored in your computer itself. If you do not need them then you can get rid of them easily. Always make sure that you are not deleting any important files for that matter.
iTunes Junk
There are chances that iTunes might be storing additional backups of your phone or other files. Clearing them can save you a lot of space in your hard drive. And that's exactly what these options are used for.
Trash Bins
Finally, under the "Cleanup" section, we have Trash Bins. As you might already know, all the files we delete actually end up landing in the Trash Bin. If you want to permanently delete them then you need to delete it from the Trash as well. It can be done with a single click using the option in CleanMyMac.
Protection
Options and tools in this section help you in keeping your mac away from malware, adware, or anything that can potentially harm your computer.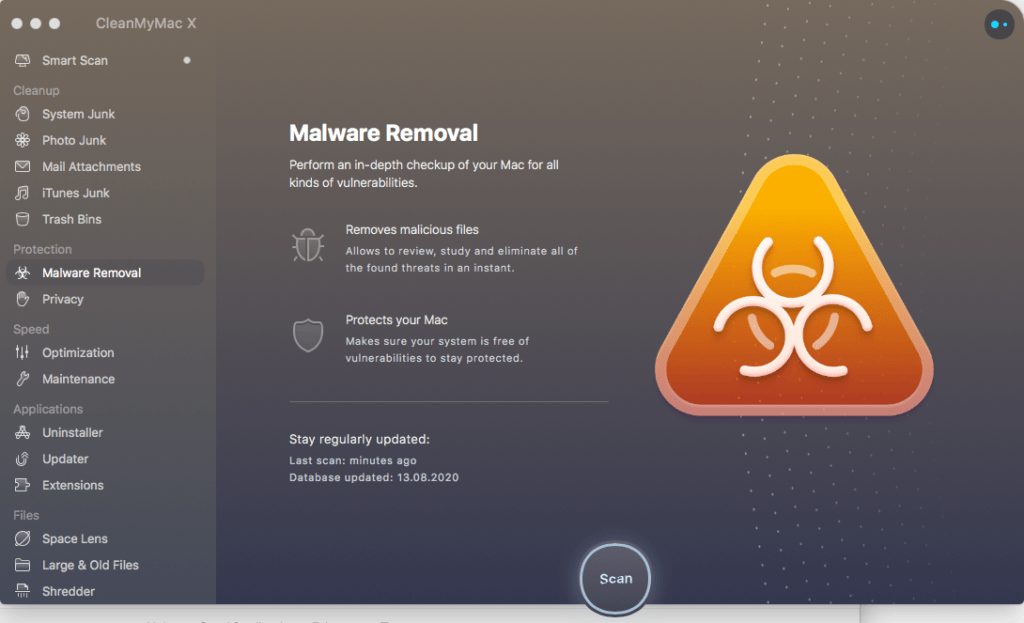 Malware Removal
If you think your computer is infected by malware then you can use this option to clear malware from your computer. It is always good to scan your computer from time to time to have peace of mind. I scanned my computer using the Malware Removal tool and did not find any threat. But if the software detects some, then you can take steps to get rid of them and clean your computer.
Privacy
As you might already know, the Internet is not at all a safe place. For example, whenever you visit a website, your search history, autofill form details, cookies, logs, etc are actually stored in your computer itself. And somehow if someone managed to access these data then they can take over all your accounts. So it was advised that you clean these things so you are safe.
Privacy option lets you clear browser history, chat logs, etc.
Speed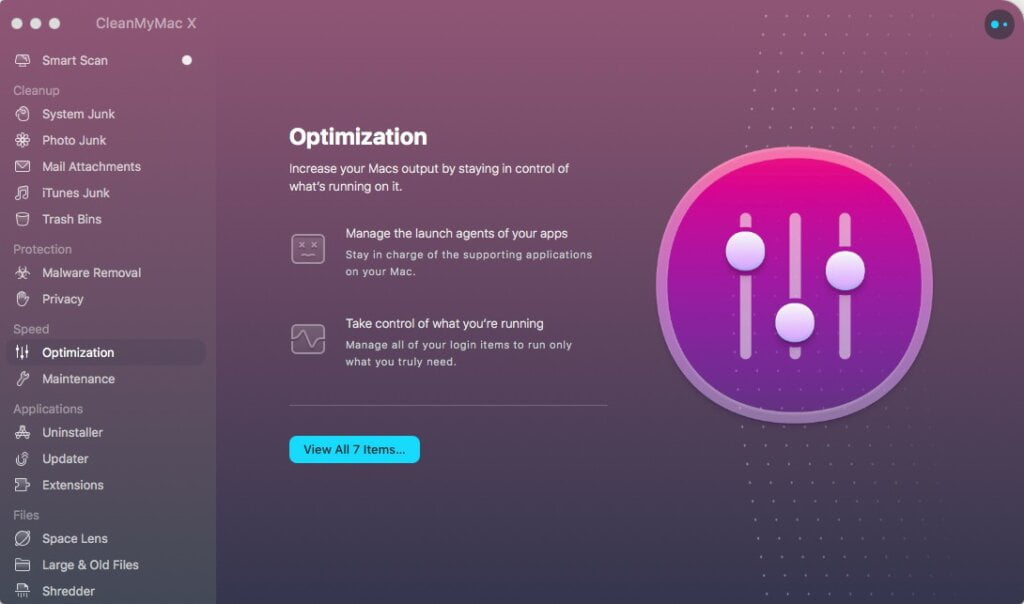 Optimization and Maintenance are two options that come under the Speed tab. Optimization, as the name suggests, will help you to optimize your computer for better speed and performance. The more apps you run, the heavy will be the system load. There will be tons of apps running in the background that makes your system lag. You can disable those background apps that you don't use and this way make your Mac faster.
The maintenance section will show you things that could improve the performance of your computer. Doing things like Flush DNS Cache, Free Up RAM, Reindex Spotlight, etc can improve the system performance.
Applications
Uninstaller
Even after uninstalling apps, there will be some files left by the app that makes no sense. So, it is always recommended that you delete them as well. CleanMyMac X will help you in doing that. The software will also help you to find software and apps that you have not used much and if needed uninstall them as well.
Updater
As the name itself indicates, Update helps you to find the latest version of apps installed in your computer and update them if available,. It is always better to have the latest version of the app installed.
Extensions
This options lets you find extensions, plugins and widgets that you don't use and clear them up.
Files
Large and Old Files
There are chances that you might have forgot to delete files after the use. Let's say you copied some files a few months back and after it was done, you did not delete the files. But the files are still there in your computer eating up lots of hard disk space. Large and Old Files option will help you to find files that you have not opened for months and delete them to free up space.
Shredder
You might have heard about file recovery software, right? It is possible to recover permanently deleted files from our computer. But if you do not want that to happen then Shredder will make sure that the files you deleted will be deleted forever and cannot be recovered.
So, these are all the options in CleanMyMac X that will help you to clean your Mac.
CleanMyMac X Pricing
CleanMyMac X comes with flexible pricing options as per the number of computers you own.
License for 1 Mac
One Time Purchase – $89.95
One-Year Subscription – $34.95
License for 2 Mac
One Time Purchase – $134.95
One-Year Subscription – $54.95
License for 1 Mac
One Time Purchase – $199.95
One-Year Subscription – $79.95


Custom plans are also available if you have more number of macs.
Final Verdict
After using CleanMyMac X on my MacBook, I was able to quickly clear about 5.02GB of junk files, remove unwanted extensions, uninstall apps not used for long, and finally optimize my computer for maximum performance.
I would suggest you try CleanMyMac X on your computer and see the performance difference yourself. You can opt for the free trial and use the software to see how it works.