What if I tell you you don't need expensive headphones, amplifiers, or DACs to enhance the music listening experience on your Windows or Mac computer?
Do you want to enhance the audio experience on your computer without having the need to upgrade anything? If yes, follow along.
Boom 3D Desktop is a specialized software for Windows and Mac that lets you enhance the audio experience on your computer.
Whether you want to listen to your favorite music with 3D surround sound, adjust the equalizer, or make your current audio setup sound better, Boom 3D Desktop got you covered.
In this article, we will explore the Boom 3D Desktop app for Windows and Mac, its features, and how to use them to take the audio listening experience to the next level without upgrading any hardware.
So let's dive in. Shall we?
What is Boom 3D Desktop?
Boom 3D Desktop is an audio enhancement software that lets you uplift the audio experience by incorporating 3D surround sound technology, EQ presets, volume booster, and more.
It helps you tweak and adjust the system-wide audio on your Windows or Mac based computer.
The audio that comes out right from your computer will be boring and won't be appealing to many. If you are an audiophile like me and want to enjoy every bit of it, adjusting the EQ and listening to it with 3D surround sound make a day and night difference.
Even if your headphones are not great, Boom 3D can make a noticeable difference with its patented 3D Surround Sound technology. Virtual surround sound technology enhances the audio experience without expensive or specialized headphones.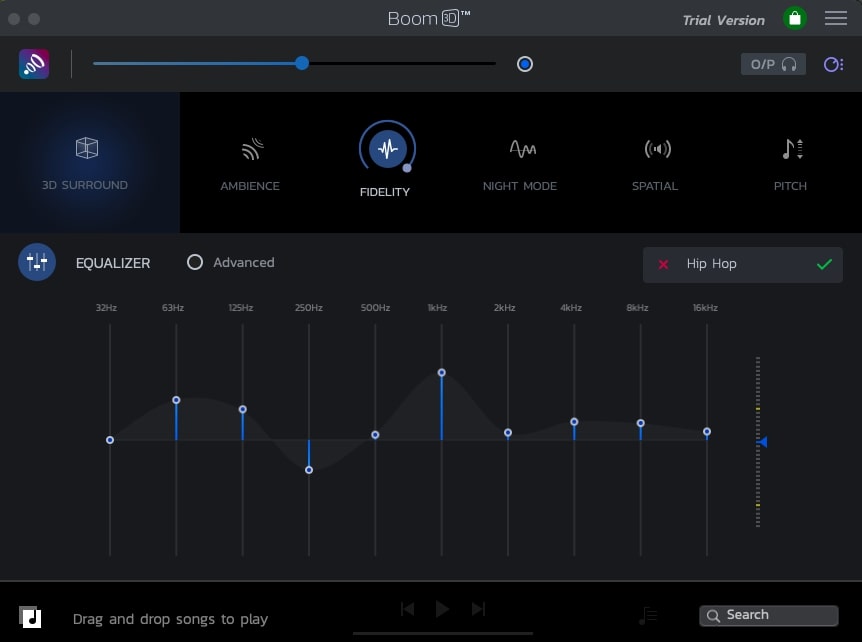 Boom 3D Desktop Features
Now that we have the basics covered right, let's look at some highlighted features of the Boom 3D Desktop app.
1. 3D Surround Sound
3D Surround Sound is the feature I like the most about Boom 3D Desktop.
All thanks to Boom 3D Desktop, you don't need expensive headphones like AirPods with spatial audio for a 3D surround sound experience. The software can create a virtual 3D surround sound experience on any headphones.
This helps you enjoy a theatre-like movie or fully immersive gaming experience.
2. Equalizer Presets
Having the ability to play with the equalizer lets you fine-tune sour sound and listen to it the way you like it.
Boom 3D Desktop lets you either manually tweak the equalizer or apply any of the 31 presets in a click.
Depending on the type of media you are listening to, you may apply any preset of your choice. Movie, hip hop, jazz, electric, deep, classical, etc, are a few different types of ready-to-apply presets on Boom 3D Desktop.
3. 20,000+ Radio Stations
Boom 3D Desktop provides access to more than 20,000 international and local radio stations across 120 countries. All these internet radio stations can be accessed right inside the Boom 3D desktop app.
4. Volume Booster
Boom 3D for Mac comes with an exclusive feature called Volume Booster.
As the name implies, it lets you boost or increase the system-wide audio beyond the maximum limit. This feature can be helpful in many situations.
What's more interesting is the fact that the volume booster does not distort the audio or result in any quality loss. It safely increases the volume in such a way that you can hear things that you otherwise won't.
5. Audio Effects
Audio effects are yet another feature on Boom 3D Desktop.
It lets you easily apply any predefined audio effects to any audio. So you can listen to all songs just the way you like them.
6. Chrome & Safari Extension
The Boom3D 5.1 Surround for Netflix browser extension for Chrome and Safari lets you enjoy your favorite movies or shows in high-quality 5.1 surround sound and 1080p video.
Generally, Netflix only gives 5.1 audio output on smart TV apps and not on computers. With the help of this extension, you can easily listen to and enjoy content in 5.1 output on any headphones.
And the best part? It is completely free to use.
Get the extension for Chrome or Safari now.
How To Use Boom 3D Desktop?
Now let's see how to use Boom 3D Desktop app on your Windows or macOS computer.
Firstly, Boom 3D Desktop is available for both Windows as well as macOS. You need to download the installer for your computer from the official website.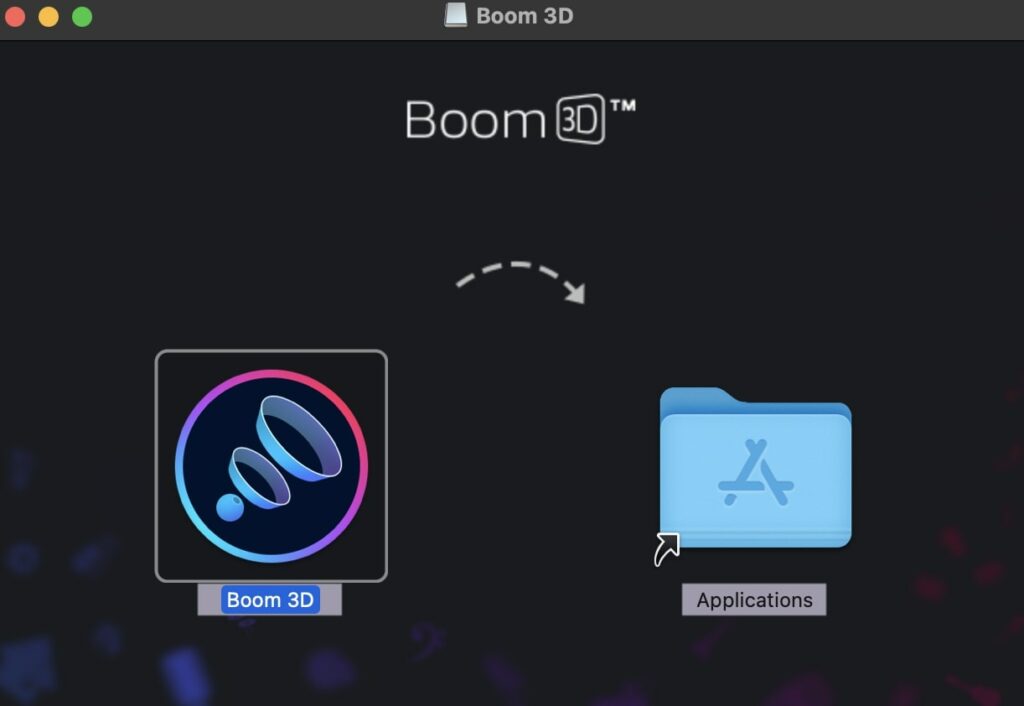 After installing Boom 3D Desktop, you need to first select the output device.

Select the headphones or speaker.
To control the audio level of individual apps, click the Apps Volume Controller option.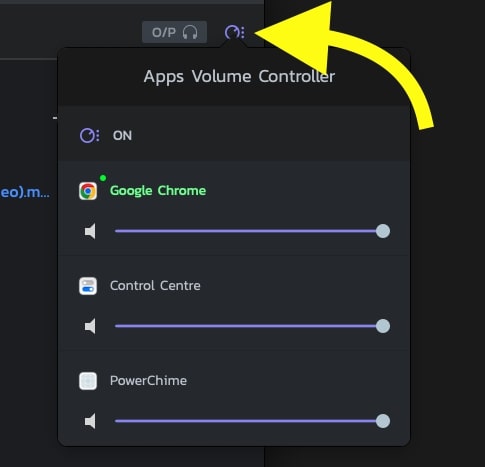 To select different audio effects, you need to click the option toward the top of the window. You have a lot of options like:
3D SURROUD
AMBIENCE
FIDELITY
NIGHT MODE
SPATIAL
PITCH
After selecting any audio effect, you will find a slider along the logo. You may slide it back and forth to adjust the intensity of the effect.

Next, to select an EQ preset, click the Change Presets drop down menu under EQUALIZER.
You may select any Boom presets of your choice.
Ensure you select an EQ preset suitable to the type of audio you listen to and your taste.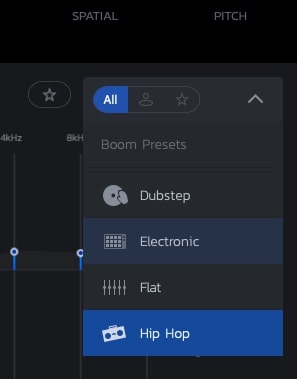 When you select a preset, the equalizer bars appear on the screen. Each frequency will be automatically tuned as per the selected preset. If you want to manually adjust any of those, simply select the slider and move it up or down.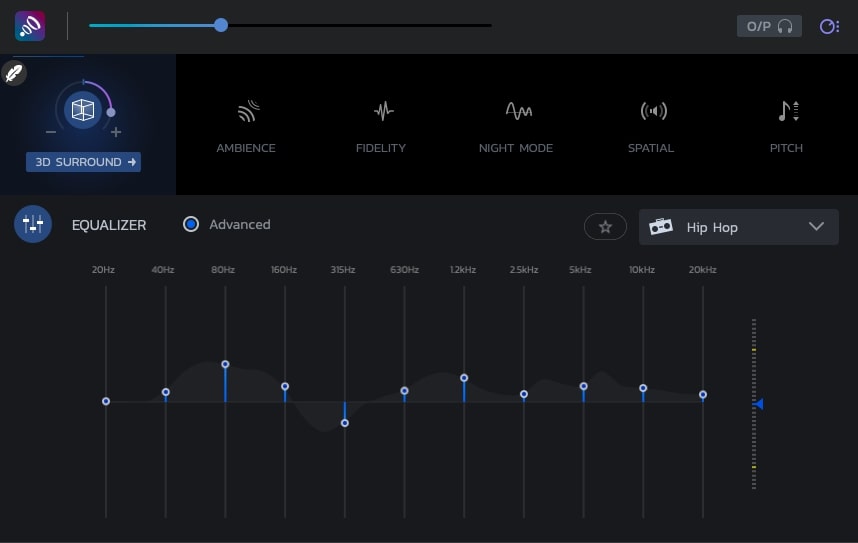 After editing the preset, save it as a new one so that you can use them easily.
You may also click the Advanced option to enable more accurate tuning for even more frequencies.

To play music locally from your computer, just drag and drop it into the music player.

Next, to tune into any radio station, click the Radio button.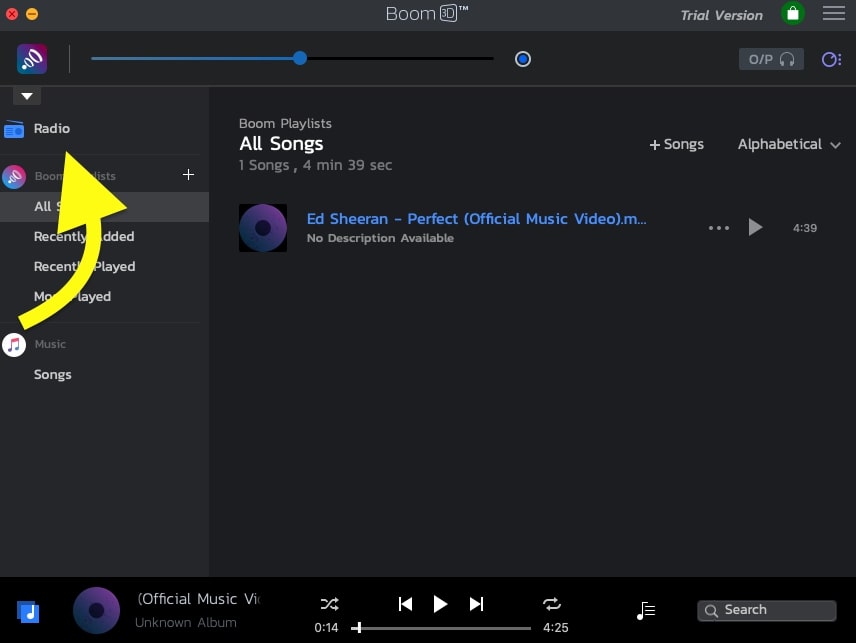 Sign in to your Boom account, and you may start listening to the radio right away.
Should You Get Boom 3D Desktop App?
If you are looking for a simple solution to enhance the sound on your computer, then Boom 3D Desktop is something you should consider.
Don't misinterpret that Boom 3D will immediately make your cheap headphones sound like premium ones.
All it does is software tweaks and tuning to ensure the audio is better than what it would be otherwise.
I played with the equalizer bar for a long time and found my sweet spot where everything was balanced and the bass was not too high.
Similarly, you may play with the controls and find your favorite settings and save it as a preset.
If you are an audiophile or someone who wants to enjoy the system-wide audio the you like, then consider trying Boom 3D Desktop.
Pricing
As for the pricing, Boom 3D Desktop is now available at $14.99 after a 70% discount for both Windows and Mac.
Before you buy, ensure you try the 30 days free trial and feel the difference yourself.
You can start using Boom 3D for 15 days right away after installing it. If you sign up using your email, you can extend the free trial to 30 days.
What's Next?
If enjoying 3D surround sound, tuning the equalizer, and customizing the audio is your thing, you will definitely want to give Boom 3D Desktop a shot.
Download the app and try it for 15 days before you choose to make the decision.