Receive SMS Online Numbers or Disposable Mobile Numbers are virtual Phone/Mobile Numbers that can be used to bypass OTP Verification. There are many situations where we wanted to provide our Mobile Number in order to get access to some exclusive stuff. This kind of verification is required when you register for a service on some website or Mobile App. Websites like Facebook, Twitter and Mobile Apps like WhatsApp, Hike, etc is required to verify your Mobile Number by OTP Code. This is a one-time password (OTP) used to create a new account.
At certain times, we may not be able to provide our Primary Mobile number to some sites or Mobile Apps. That is because they may Spam our Mobile Number or constantly keep sending promotional SMS. To get rid of this kinda problems, It is always advisable to use a Free Disposable Phone Numbers or Receive SMS Online Numbers, so you can get the OTP virtually and also register on the particular site you want. So, that Cool, right?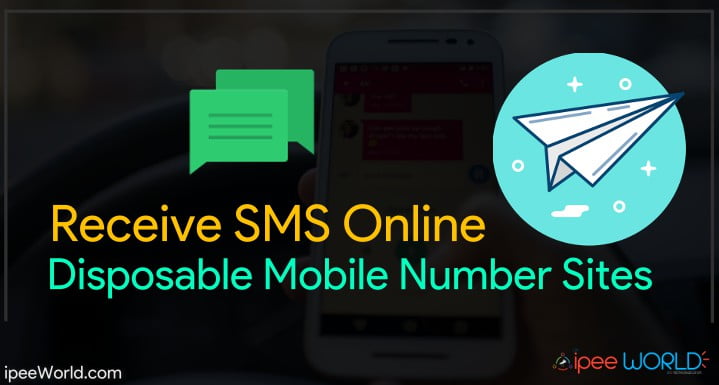 Recently, I also shared an article about How to Get Fake US Number that starts with +1 Country Code [Two Methods]. You can also follow this guide for getting a permanent number for yourself. No need to pay anything, Just sign up, verify your Email and get your Brand new US number that starts with +1 country code. You can use this number to register for WhatsApp or any other services including Google Verification process.
Receive SMS Online – Fake Mobile Number for OTP Verification
Many users use these Indian Disposable Mobile Numbers and International Disposable Phone Numbers to get Free Recharge and to create multiple Account on Freebie App where you can get Free Internet, Recharge etc. Well, the Sites and Phone Numbers mentioned on them can be used for the same purpose itself.
I know you are well surprised with the concept. This saves us from falling pray to Spammers. So, hope it will work for you guys, too. Give it a try. I will leave links to several sites below, so, you can select wisely.
Bypass OTP Verification Sites
You will find more than 5 to 10 different websites below. So, if one doesn't get it right for you, you can go with the other one. Once you have selected your favorite website from the list below, Follow the instructions mentioned below.
receivesmsonline.net
sms-receive.net
receive-sms-online.com
twilio.com
receive-sms-online.info
smsreceivefree.com
receivefreesms.com
textnow.com
freeonlinephone.org
hs3x.com
receive-sms-now.com
receive-a-sms.com
receivesmsonline.com
freesmsverification.com
e-receivesms.com
These are the list of Receive SMS Online Sites. Now, visit any of the site mentioned above and follow the below given instructions to know How to use any of them.
How To Use Receive SMS Online Site?
Follow the step by step guide to bypass any OTP Verification with Receive SMS Online sites.
Visit any site mentioned above
Once, you are on the site, you will see a lot of Mobile Number from different Countries.
Select your favorite Number from the Country you want

Just click on the Number
Now enter the Number you selected in the site or Mobile App you wanted to register
Complete the registration process on the Website or Mobile App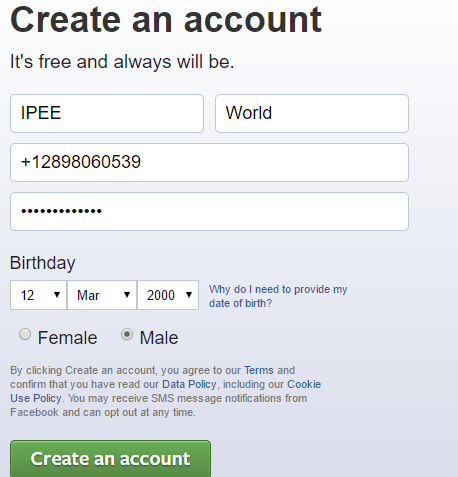 Now, A verification SMS will be sent to your selected Mobile Number
Just go the Receive SMS Online website, Copy the OTP Code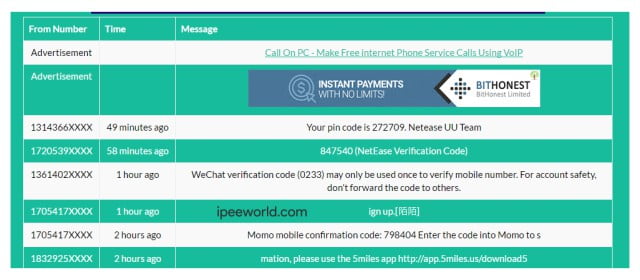 Go to the website you wanted to register
Paste the OTP
Voilaa! Now you have registered on the site and also registered a Fake Mobile Number.
So, this is how we use Receive SMS Online Websites to register a fake account by verifying our Mobile Number.
Mobile App Method – Fake Mobile Number Apps
Not only Receive SMS ONnline websites are available, Mobile Apps are available, too. If you want a fake personal number that can only be accessed by you, then this method is just for you. In this method, you will get your own personal number that you can use to create or register a new account at anywhere. Even, you can create new WhatsApp account as well.
To know how to get a Fake Mobile number that starts with US +1 Country Code for yourself, follow the article mentioned below. I have written a separate article for Mobile App section, click the button below to see how?
   Disposable Mobile Numbers- Mobile Apps
This Mobile Apps are available for both Android and iOS device users.
Final Words
This way you can create unlimited Accounts on any Mobile App or Website. All you wanted to do is switch the number and create a new account with a new number from the site mentioned above. I have found more than 10 sites, so, you can try them all, If you finished any number from any site, move on to next site on the list. All Sites are manually verified by me and is working fine (At the time of writing the article.)
Also, be sure to check out the Mobile App method for both Android and iOS users. This method will permanently give you a Number that can be used lifelong. That means, A personal US Number for yourself. You can use that number to create an account on any website or Mobile App including WhatsApp. Also, be sure to try this method as well. Share this method with your Friends and let them know about this trick, too.