Receive SMS Online Numbers or Disposable Mobile Numbers are virtual Phone/Mobile Numbers that can be used to bypass OTP Verification. There are many situations where we wanted to provide our Mobile Number in order to get access to some exclusive stuff. This kind of verification is required when you register for a service on some website or Mobile App. Websites like Facebook, Twitter and Mobile Apps like WhatsApp, Hike, etc is required to verify your Mobile Number by OTP Code. This is a one-time password (OTP) used to create a new account. These are temporary phone numbers that you can use to get verification SMS and register for any service in less than a minute.
At certain times, we may not be able to provide our Primary Mobile number to some sites or Mobile Apps. That is because they may Spam our Mobile Number or constantly keep sending promotional SMS. To get rid of this kinda problems, It is always advisable to use a Free Disposable Phone Numbers or Receive SMS Online Numbers, so you can get the OTP virtually and also register on the particular site you want. So, that Cool, right?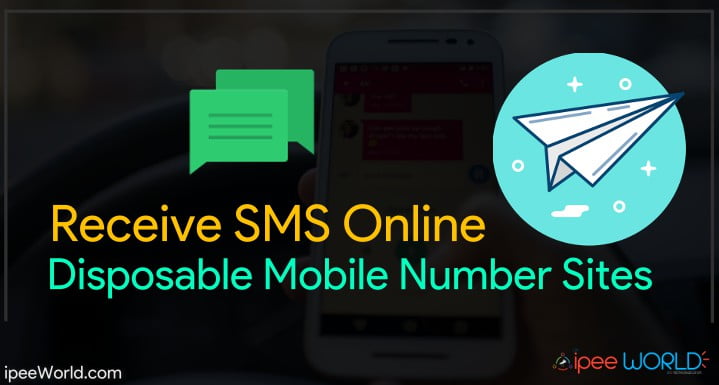 Recently, I also shared an article about How to Get Fake US Number that starts with +1 Country Code [Two Methods]. You can also follow this guide for getting a permanent number for yourself. No need to pay anything, Just sign up, verify your Email and get your Brand new US number that starts with +1 country code. You can use this number to register for WhatsApp or any other services including Google Verification process.
Receive SMS Online – Fake Mobile Number for OTP Verification
Many users use these Indian Disposable Mobile Numbers and International Disposable Phone Numbers to get Free Recharge and to create multiple Account on Freebie App where you can get Free Internet, Recharge etc. Well, the Sites and Phone Numbers mentioned on them can be used for the same purpose itself.
I know you are well surprised by the concept. This saves us from falling prey to Spammers. So, hopefully, it will work for you guys, too. Give it a try. I will leave links to several sites below, so, you can select wisely.
Bypass OTP Verification Sites
You will find more than 5 to 10 different websites below. So, if one doesn't get it right for you, you can go with the other one. Once you have selected your favorite website from the list below, Follow the instructions mentioned below.
SMS-man is a provider of temporary phone numbers (website to receive SMS online). It offers phone numbers from Germany, England, China, the USA and other countries. The website offers over 300 countries and 1,000 popular services for activations via SMS. This service is free/Paid and new phone numbers are updated every day.
You can use any of these virtual numbers to bypass SMS verification and create Telegram, Instagram, WhatsApp, PayPal accounts and more. The number upon purchase cannot be used by someone else. Sometimes numbers may not work correctly and you may need to try different numbers before you find one that works for your service, but is not a problem because the balance is deducted only after receiving an SMS or you can use free numbers.
2. FreeOnlinePhone.org

Are you looking for Receive SMS Online without registration? then FreeOnlinePhone is the one you are looking for. The best part of this site is the plug and play kind of like usage. Just select any number of your choice, hit on Read SMS button and voila! the SMS will be displayed there itself without even having the need to refresh the Page.

Major countries they support are"
United Kingdom
Sweden
Canada
3. ReceiveSMSOnline.Net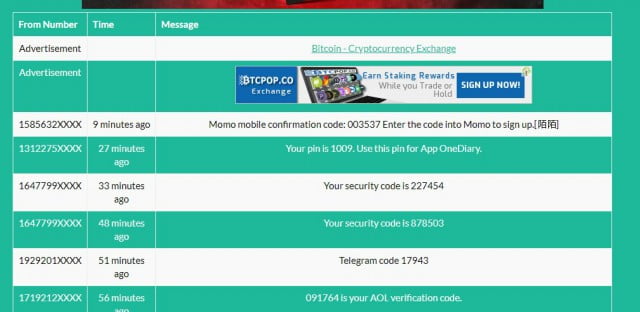 ReceiveSMSOnline.net is another interesting site to receive SMS for any OTP based phone/mobile number verification. In here, you are not required to do sign up or registration. All you wanted to do is just go to the site, select a number of your choice, click on read SMS and it will display all the latest SMS that are actually available on their server.
Major Countries they do support
Canada
India
United Kingdom
United States
4. Hs3x.com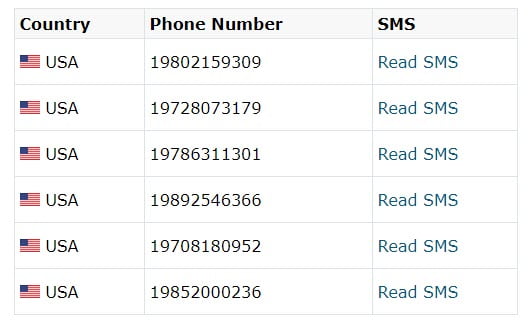 Hs3x is a Receive SMS Online website focused on United States numbers. They are having a wide variety of United States number to select from. The procedure is pretty much as simple as any other service mentioned in this article. On the homepage itself, you can see a list of grouped United States Numbers. Just any one of them and proceed further. Enter the number you got from here on the site or App where you wanted to do the Mobile Number verification and complete the process.
The major country they are specialized in is the United States.
5. FreePhoneNum.com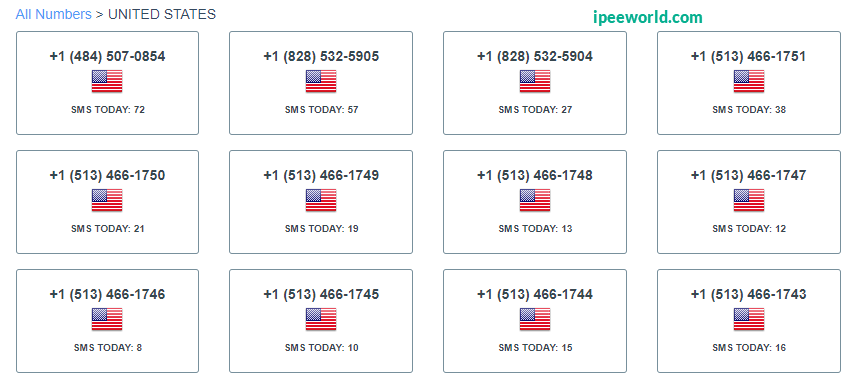 FreePhoneNum is a simple yet powerful website which is having a collection of 87 different Numbers from more than 5 different countries. You could be using this number to sign up or registration process on a number of websites, apps, and services all around the Internet. As of now, this website is having 26 Number for the US, 16 number for the UK, 10 Number for Canada, 4 numbers for Belgium and 1 Number for Puerto Rico. Their team is working hard to add new numbers in every update and soon there will be a collection of more than 100+ numbers in the list.
This is how the website looks like with the simple and eye-catching UI.
6. Receive-sms.com

Receive-SMS.com is another interesting website to receive SMS online without having the need to do a signup or go through the registration process. There are lots of Sites including forums and stuff which need your Email address to proceed further and participate in Group discussion and sort of feature like that. In these sort of cases, this website comes really handy. The User Interface is simple and everything is straightforward. On the homepage, you will be presented with a list of a few numbers. Simply select a number based on the location from which you need it and then further proceed with the OTP verification process.
7. ReceiveFreeSMS.com

ReceiveFreeSMS is a free reliable service that you can use to get unlimited Disposable Mobile Numbers for doing online OTP Verifications. You can get a number of different mobile numbers from countries like the US, UK, Spain, Belgium and a lot more. It's completely free and you can check them out if you are interested.
8. SMS-Online.co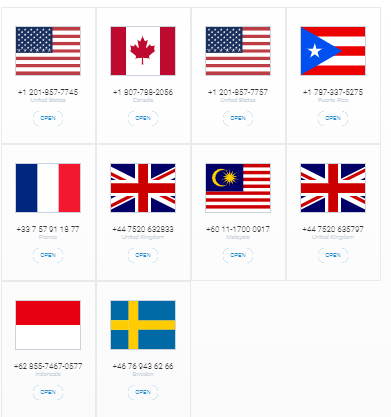 If you want to get high-quality numbers from countries like the US, UK, China, Malaysia, etc. The site is available in French, German and English formats and you can readily use any of their numbers available there. Similarly, you can also opt-in for their newsletter to get to know more about their new numbers and services.
9. Receive-SMS-Online.com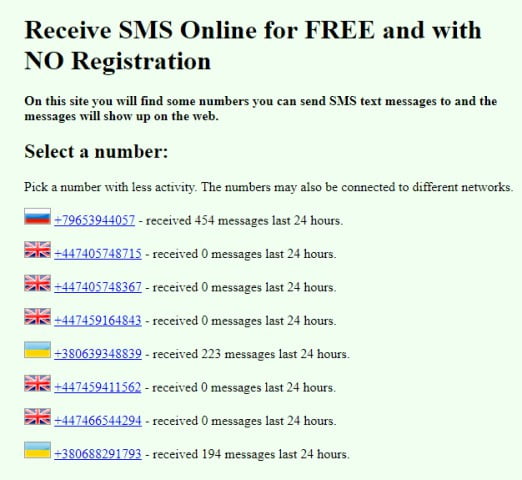 This is a simple website with a very few amount numbers to try. Even though the website is only having a limited set of number, all of them are perfectly working fine. The UI is also not that great, it looks likes a simple webpage created with basics of HTML and little or no CSS. but the site is really reliable to get the job done.
10. TextNow.com
TextNow is a little different from any other sites mentioned in this article and that is because each everyone who registers on the site gets a dedicated number for themselves. It won't be shared with anyone and you can use it as your personal number. Next time onwards, you can give this number to do online registrations and also do OTP verification without proving your original number.
11. TextFree
TextFree is a similar service to TextNow, but they are more concentrated on their mobile apps for Android and iOS. A dedicated web version is also available, but if you want to get the best user experience it is recommended that you use their mobile version instead of the web version. Sign up for a free account and you will be provided with a unique United States number dedicated for just you.
Other List of free Sites without registration are:
receivesmsonline.net
sms-receive.net
receive-sms-online.com
twilio.com
receive-sms-online.info
smsreceivefree.com
receivefreesms.com
textnow.com
freeonlinephone.org
hs3x.com
receive-sms-now.com
receive-a-sms.com
receivesmsonline.com
freesmsverification.com
e-receivesms.com
www.textlocal.in
https://www.textlocal.com/product/receive/
http://receiveonlinesms.biz/
These are the list of Receive SMS Online Sites. Now, visit any of the site mentioned above and follow the below given instructions to know How to use any of them.
Proovl is one among the best Receive SMS Online service for the new and personal number. Their service is top notch and you should definitely give it a shot.
How To Use Receive SMS Online Site?
Follow the step by step guide to bypass any OTP Verification with Receive SMS Online sites.
Visit any site mentioned above
Once, you are on the site, you will see a lot of Mobile Number from different Countries.
Select your favorite Number from the Country you want

Just click on the Number
Now enter the Number you selected in the site or Mobile App you wanted to register
Complete the registration process on the Website or Mobile App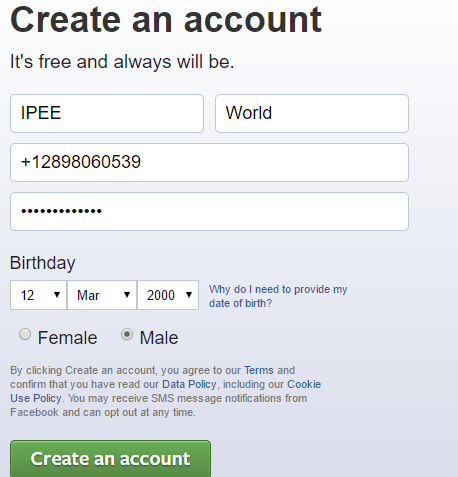 Now, A verification SMS will be sent to your selected Mobile Number
Just go the Receive SMS Online website, Copy the OTP Code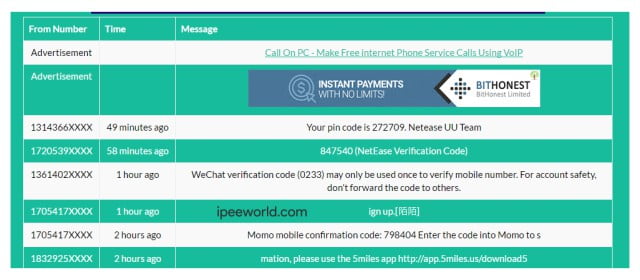 Go to the website you wanted to register
Paste the OTP
Voilaa! Now you have registered on the site and also registered a Fake Mobile Number.
So, this is how we use Receive SMS Online Websites to register a fake account by verifying our Mobile Number.
Mobile App Method – Fake Mobile Number Apps
Not only Receive SMS online websites are available, But Mobile Apps are also available, too. If you want a fake personal number that can only be accessed by you, then this method is just for you. In this method, you will get your own personal number that you can use to create or register a new account at anywhere. Even, you can create a new WhatsApp account as well.
To know how to get a Fake Mobile number that starts with US +1 Country Code for yourself, follow the article mentioned below. I have written a separate article for Mobile App section, click the button below to see how?
Disposable Mobile Numbers- Mobile Apps
These Mobile Apps are available for both Android and iOS device users.
OTP Bypass Apps
Update: Added a few more Android Apps to do OTP Verification instantly without any hassle. You can use these Mobile Apps to easily verify your Mobile Number on any Website or App. So, here you go
Final Words
This way you can create unlimited Accounts on any Mobile App or Website. All you wanted to do is switch the number and create a new account with a new number from the site mentioned above. I have found more than 10 sites, so, you can try them all, If you finished any number from any site, move on to next site on the list. All Sites are manually verified by me and is working fine (At the time of writing the article.)
Also, be sure to check out the Mobile App method for both Android and iOS users. This method will permanently give you a Number that can be used lifelong. That means, A personal US Number for yourself. You can use that number to create an account on any website or Mobile App including WhatsApp. Also, be sure to try this method as well. Share this method with your Friends and let them know about this trick, too.