AirPods Max is Apple's high-end headphones with cool features like active noise cancellation, spatial audio, high fidelity sound, adaptive EQ, and more.
Are you wondering if you can use your expensive Apple AirPods Max during workout sessions?
In this article, I will detail everything you need to know about AirPods Max and why it is not a good idea to work out with AirPods Max.
It is recommended not to use AirPods Max for a workout as the headphones are neither sweat resistant nor have waterproof protection. Furthermore, the AirPods Max is a bit heavier, making it difficult to use during a workout session. It gets stained quickly, too
Can Your Use AirPods At Gym?
The straightforward answer is no. But it depends on how you work out and what you do in the gym.
Apple AirPods Max is not water resistant, meaning the internal components get damaged easily if water or sweat gets through. During an intense workout session, it is likely that you will sweat a lot.
While on your head, the sweat can quickly get inside the AirPods Max, which will damage it relatively quickly.
The sweat will also make the AirPods stain easily. It would be better if you don't take AirPods Max to the gym if you got lighter colors like green or silver.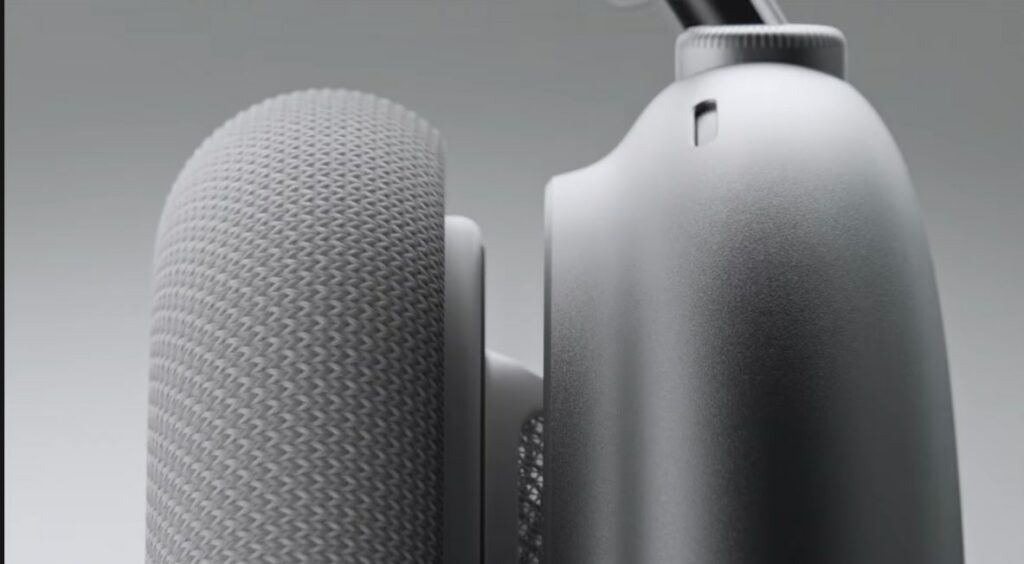 The AirPods Gen 3 and AirPods Pro are sweat and water-resistant to a reasonable extent. Even then, Apple does not want you to use them for water sports. A small amount of sweat and water is okay for them. Anything more than a few splashes will cause damage to your AirPods
Now think about AirPods Max. AirPods Max does not have water resistance and sweat-proof capabilities. Even a tiny amount of water could cause severe damage to the product.
Why Not To Use AirPods Max For Working Out
There are a couple of reasons why you shouldn't use AirPods Max for workouts. It's not just that it will cause damage to the internals of the AirPods Max, but it will be very uncomfortable too.
Firstly, the AirPods Max weighs about 384.8 grams. The weight is a little to heavier side. You won't experience any problems for the first couple of times. But you will start to feel the weight on your head and get uncomfortable while using it for a prolonged period.
Even though the headphone weight is evenly distributed, you will still find it hard to use them for more time, especially in cases where you bend your body.
You'll notice the AirPods Max slipping off your head when you lean, bend or shake your head during the workout.
Is AirPods Max Sweat & Water Resistant?
First thing first, AirPods Max is neither water resistant nor sweat resistant. Even a tiny drop of liquid getting inside will damage the internals.
You should take good care not to let any liquid get inside the AirPods Max.
AirPods Max has certain openings, like the mic and speaker unit. Proper care has to be taken to keep liquids away from these openings.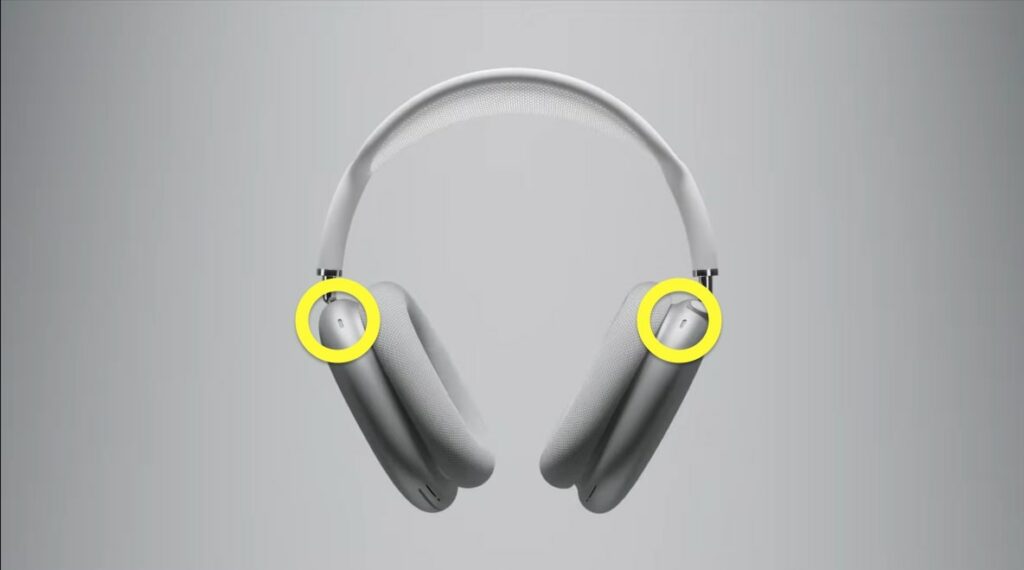 In short, you should keep your AirPods Max away from liquids, including sweat.
Another thing to take care of is not to use any cleaning liquids to clean the AirPods Max. If you spray cleaning solutions or alcohol solution onto the AirPods Max, they might get inside through the openings.
You should use a clean, lint-free cloth to clean the AirPods Max.
Can I Use AirPods Max at Gym? Fitness Freak's Opinion
I asked a friend of mine who is a fitness freak the same question. Can we use AirPods Max for workouts?
He said the Apple AirPods Max is a little heavier than other headphones in the segment. The AirPods Max's cups are made of metal, making them a little heavier. The total weight is 338.4 grams.
As per him, the extra weight causes discomfort after using it for more than 30 minutes or longer. Furthermore, even though the weight of the AirPods Max is spread evenly, there are some stability issues while using it for workouts.
The ear cushions and the neckband of the AirPods Max get stained pretty quickly, and it will be tough to clean.
Lack of sweat resistance and water resistance is yet another thing to keep in mind,
All added together, the Apple AirPods Max is not a good choice for workouts. For the gym, you might consider using other headphones or TWS like AirPods Pro or Jabra Elite 85h.
When And Where To Use AirPods Max?
Since AirPods Max is not designed to be used in a gym or for workouts, you might be wondering where exactly to use the AirPods Max and who it is designed for.
With top-of-the-line features and attractive design, AirPods Max is known for its high-fidelity audio quality.
If you are very much into music and want to feel the pulse of it, then AirPods Max is for you. With features like spatial audio, adaptive EQ, ANC, transparency mode, and dynamic head tracking, AirPods Max provides a world-class music listening experience.
You also get 20 hours of listening time with a fully charged case.
What To Do When AirPods Max Gets Wet?
No matter how much we take care of the AirPods Max, there are still chances for the AirPods Max to become wet.
If your AirPods Max gets wet, below are the things you should do immediately to avoid liquid damage.
Turn Off The AirPods Max
The first thing to do is turn off the AirPods Max to reduce the intensity of the liquid damage.
Chances are high that the liquid content will spread to more internal components if the AirPods Max is turned on.
The AirPods Max has no power button to turn it on or off. The only option is to set your AirPods Max to an ultralow power state.
There are two ways for you to set ultralow power state. The first one is to keep your AirPods Max inside the case, and the other one is to keep your AirPods idle without any movement.
Keeping the AirPods Max inside the case is not an option as it is wet. So, all you have to do is keep the AirPods Max somewhere without any movement.
Clean AirPods Max
Once turned off, the next thing to do is to clean your AirPods Max. Proper care should be taken while cleaning AirPods Max.
Do not use any kind of liquid solution or water to clean the AirPods. Just wipe the AirPods with a lint-free microfiber cleaning cloth. This will help you to absorb any moisture left on the AirPods Max.
Also, ensure not to place the AirPods Max inside the case when wet. Do not cover it with anything, either. Keep it uncovered so that the AirPods Max dry faster.
Let It Dry
Once cleaned, the last thing to do is to let the AirPods Max dry itself. You may use a hair dryer or keep the AirPods Max under a fan to dry faster.
Wait for some time for the AirPods Max to be fully dry.
Ensure to only turn on the AirPods Max when it is completely dry and is free of any moisture content inside.
If you try to use the AirPods Max before it's completely dry, it will cause damage to the AirPods.
So these are all the basic things you need to do when your AirPods Max gets wet. No matter if sweat, water, or any other liquid, do the needful at the right time to prevent severe damage.
How To Clean AirPods Max The Right Way
AirPods Max gets dirty very quickly. The cushion and headband area attracts a lot more stain. Proper care should be taken when you clean the AirPods Max.
Below are some essential points that you should keep in your mind before attempting to clean your expensive headphones.
How to clean the earcups area?
Use a lint-free and soft microfiber cleaning cloth to clean the earcups.
Do not dampen the cloth. Make sure the fabric is completely dry and clean.
Be more cautious when it comes to cleaning areas with openings
Do not submerge or place your AirPods Max underwater
Try not to use any liquid cleaning solutions on the earcup area. Chances are high that the liquid solution will sweep inside the AirPods Max through the openings, possibly damaging the headphones' internals.
Do not keep the AirPods Max inside the case until it is completely dry. If kept wet, condensation may occur, and the moisture content can get inside the earcups of the AirPods Max.
These are some basic tips to keep in mind while cleaning the AirPods Max's earcups area.
But for cleaning the detachable cushion and headband, you can use a liquid cleaning solution and a slightly damp cloth. As these parts get stained easily, you will want to use a cleaning solution to remove the stain and dirt.
How to clean the AirPods Max cushion and neckband?
Start by removing the cushion from the AirPods Max
Take a lint-free, clean microfiber cleaning cloth. You'll need two clothes to clean the AirPods Max.
Mix a few drops of liquid cleaning solutions like laundry detergent in water or use alcohol cleaning solutions. Apply a small amount of the solution to a microfiber cleaning cloth.
Gently rub and wipe the cushion and neckband area.
Now take the other cleaning cloth and slightly dampen one end with water. Properly wipe the neckband and cushion to clean them.
Use the other end of the cleaning cloth to dry the AirPods Max.
Keep the AirPods Max dry, so no liquid content gets inside the headphones.
Only place them back inside the case once they are 100% dry and clean.
Headphones Like AirPods Max For Workout
While AirPod Max is not a good option for working out, many other good quality headphones, both from Apple and other manufacturers, will be perfect for workouts.
A headphone for a workout or gym should have water resistance and sweat resistance on top of all. The headphones are more likely to be exposed to sweat and water during a workout, so make sure the headphones you buy have both water and swaet resistance capabilities.
Let's look at some headphones for workouts.
Apple AirPods Pro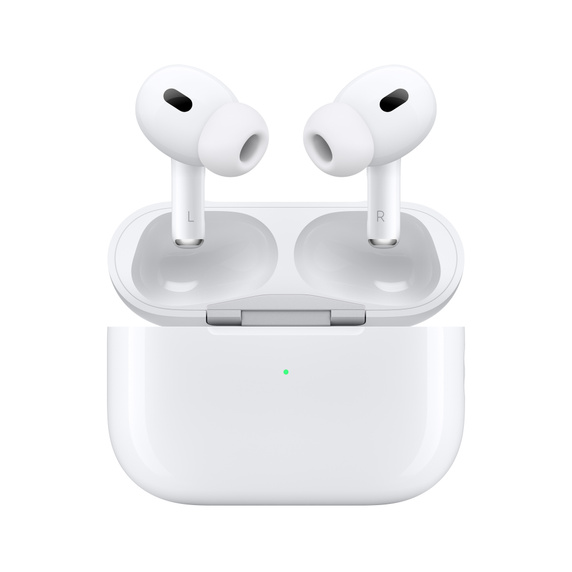 My preferred choice is Apple AirPods Pro for workouts. There are several reasons why I suggest you use AirPods Pro or Gen 3 for workout. Apart from features like dynamic head tracking, spatial audio, and active noise cancellation, Apple AirPods Pro comes with sweat and water resistance.
Features of AirPods Pro:
Sweat and water resistant
Lightweight
6 hours battery backup
Active Noise Cancellation and Adaptive Transparency
Jabra Elite 85 h
Jabra Elite 85h is a wireless headphone with water resistance and sweat resistance. The cool thing I like about these headphones is that you can use them in rain with no issues. All thanks to the nano-coated internals, providing the headphones with high-intensity water resistance.
Other features of Jabra Elite 85h include:
Water and sweat resistance
Nano-coated internals
Active noise cancellation
SmartSound technology
Plantronic BackBeat FIT 6100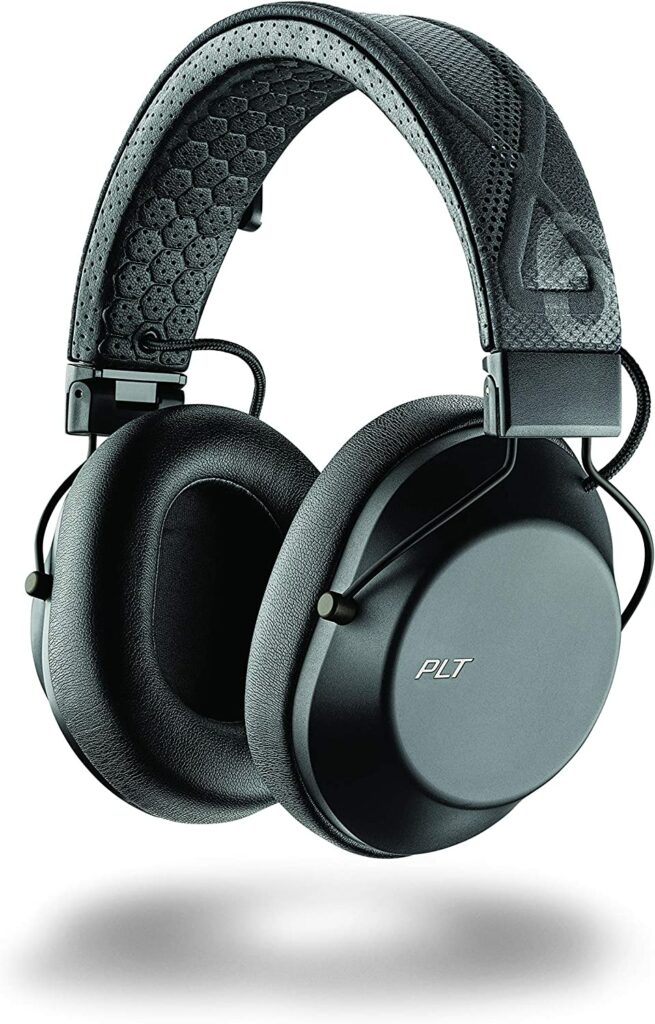 If you are looking for an affordable pair of headphones with sweat and water resistance capabilities then Plantronic BackBeat FIT 6100 is something you should check.
The fit of the headphones is perfect for workouts and training. It provides maximum stability during a workout and does not fall off your head that easily. The hexagonal pattern gives it additional grip making it stay in place even when you shake your head.
Sweat and water resistant
Affordable
24 hours battery backup
Designed to stay on the head during an intense workout
Conclusion
By now you have got the answer as to whether you can use AirPods Max for workouts.
In short, AirPods Max is not a good choice for workout or gym purposes. There are several reasons why it might not be a good idea to use AirPods Max in the gym.
AirPods Max is a bit heavier than other headphones because of its metal build
Stability issues
No sweat or water resistance
Gets dirty and stained easily
AirPods Max is a beast of a headphone with advanced features like spatial audio, active noise cancellation, 24 hours battery life, cool design, and more. But it's not a good option for workouts.