Canva and Adobe Spark are the two most popular online graphics designing tools that lets you easily create some high-quality posters, banners, or content based on templates like Social Media post, Presentation, YouTube Thumbnail, etc. Both services offer a similar set of features and options to play. Here in this article, we are putting both Canva and Adobe Spark on a test to see which one is the best when it comes to ease of use and features available.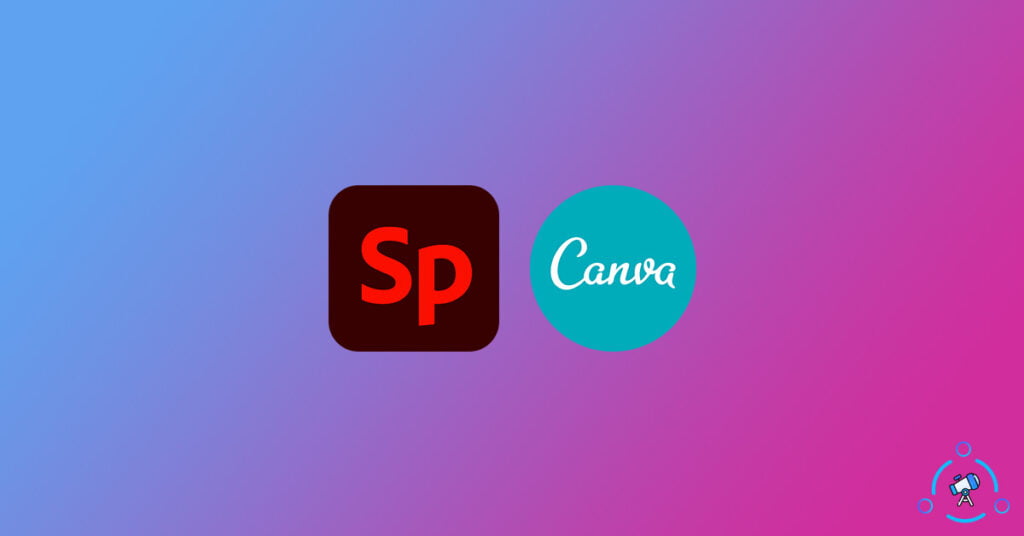 I do use a lot of graphics designing and image editing offline software like Adobe Photoshop, Illustrator, and web-based designing tools like Canva and Adobe Spark. But in this article, we will be specifically talking about Canva vs Spark.
Canva vs Adobe Spark
We will be comparing some general features and options that are available on both platforms. In short, we are finding which one is most easy to use and gets the job done fastly.
Graphics Design Templates
The number one thing a lot of users are looking for is ready-made templates to work on. Most of the users who prefer Canva or Spark likes to start from a template and then make modifications to it. Both the platform has got a good number of different templates to start with.
In Canva.com, they have about 50,000+ templates at the time of writing this article. One could select any of these as the base template and then start editing different elements or add some yourself. You will already find some pre-defined templates like Instagram Story, Facebook post, Blog cover, Poster, etc.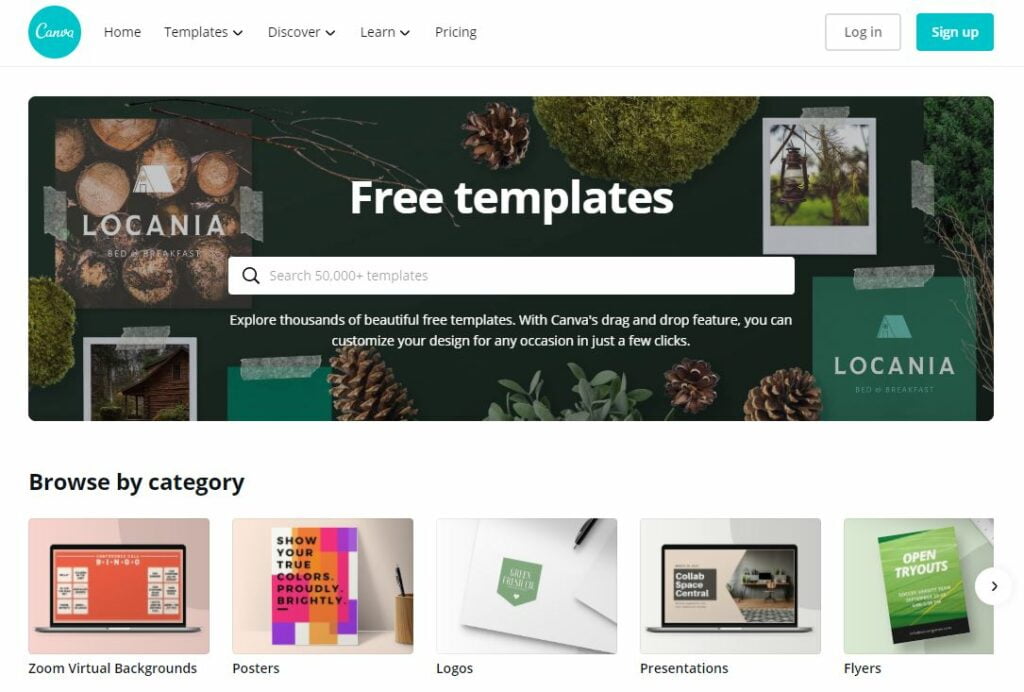 When it comes to Adobe Spark, its template library consists of about 27,000+ templates. Similar to Canva, one can select any base template and then start editing it. You will find templates on almost all categories like Blog featured image, Facebook Post, Twitter Cover, etc.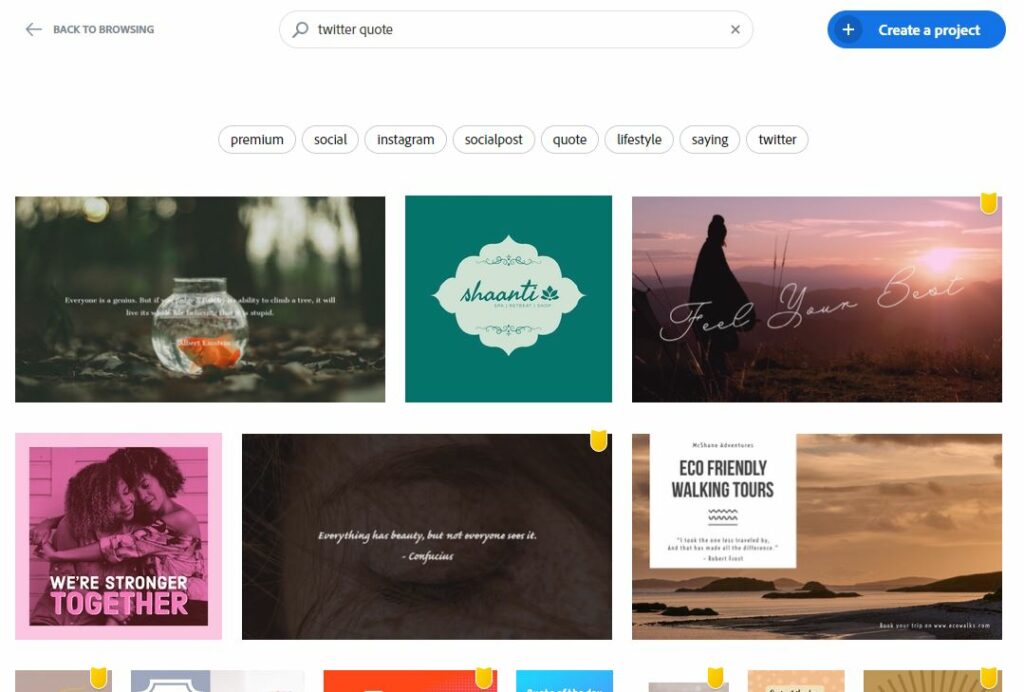 Winner: Canva – Both the platform does really well when it comes to templates side of things, the only thing here is that Canva got almost double the size of templates available in Adobe Spark.
Ease Of Use
Everyone wants to get their job done fast. We don't want to spend hours figuring out how to use the web app and things related to that. We want everything to be done quickly.
Both Canva and Spark are easy to use and all you want is a web browser to access it. No need to download browser extension or anything of that sort. I felt the user interface of Canva much more simple and flexible than that of Adobe Spark. I am more used to the interface of Canva but once figured out Adobe Sparks's interface is also good.
This is how the editing interface of Canva looks like: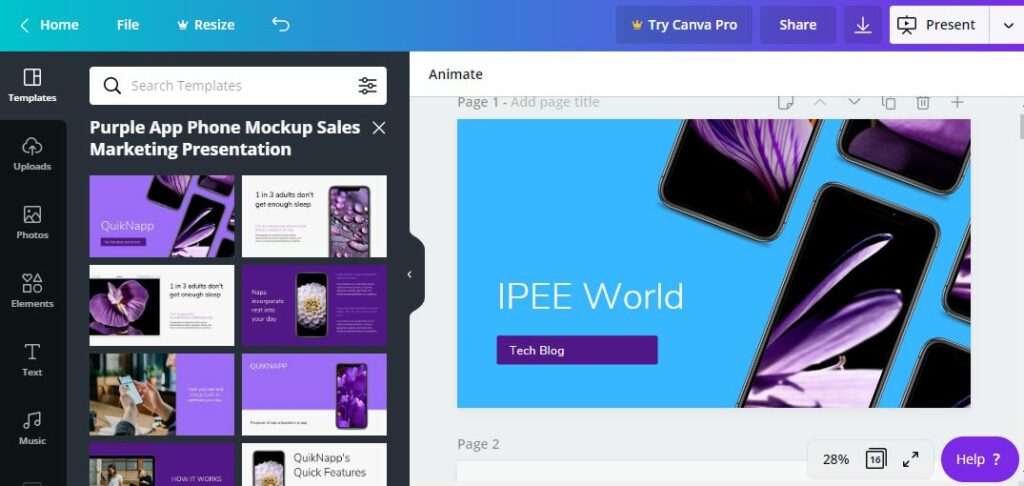 This is the user interface of Adobe Spark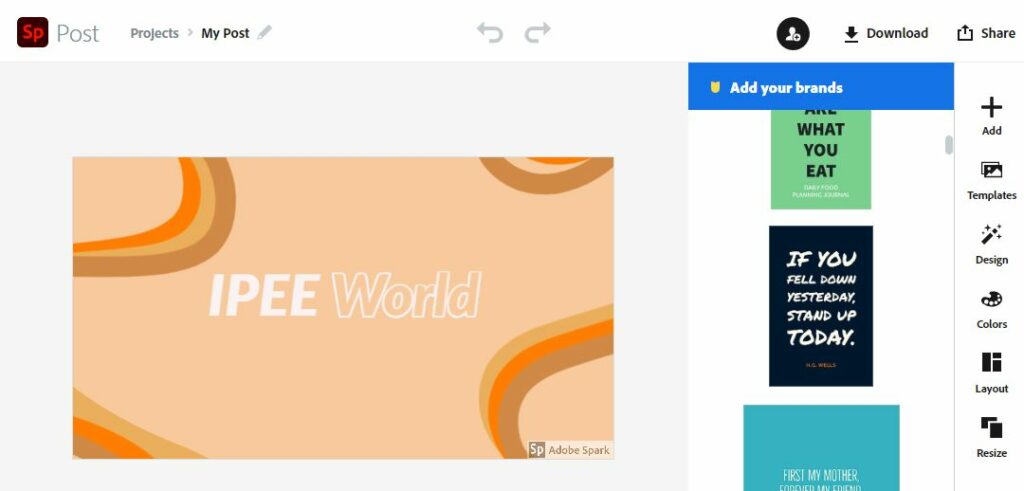 You won't struggle finding options as both of them have every options categorized and arranged neatly.
Winner: Canva (Easy to use interface is a plus point)
Typography Options
Images speak loud, at the same time we need to add texts to make it more appealing. There are times when you want to add rich texts or labels to make your images cool. Canva and Adobe Spark are really great when it comes to typography options.
I found both the platforms similar when it comes to the font and typography side of things. You could add text as normal and then change various parameters like font family, size, color, alignment, opacity, etc in both platforms.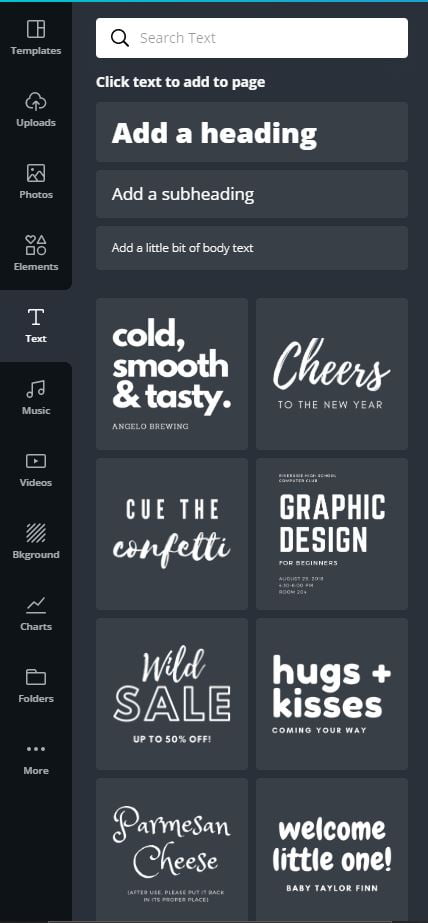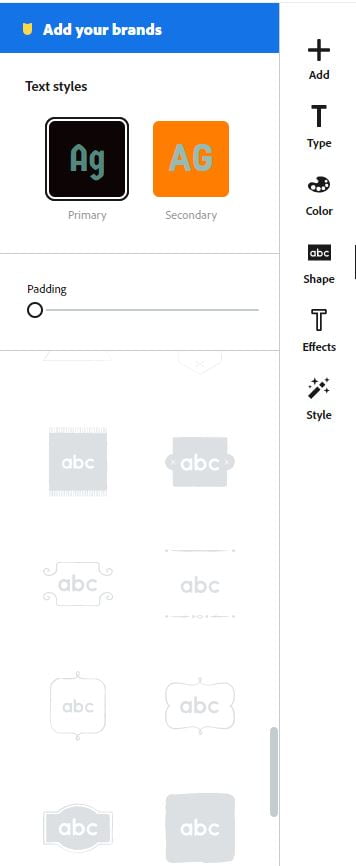 Additionally, you are also given the option to upload your own custom font and use it. In order to upload custom fonts, you need premium accounts on both. Adobe Spark also comes with fonts from Adobe Typekit as well.
In Adobe Spark, there is a suggestion wheel, you can simply click and drag and it will automatically suggest some amazing styles that you could use in a single click.
Winner: Draw
Watermark
Whenever you use some free online design tools to create banners and posters, they add a watermark somewhere on the image. In this case, Canva does not add any sort of watermark even in their free plan. But that's not the case when it comes to Adobe Spark.
Spark will add a small watermark to the bottom right corner of the image. You can easily remove it by clicking on the watermark and then clicking on the "Remove Once" option. The thing is that you will have to do it every single time you use Adobe Spark which is a big downside.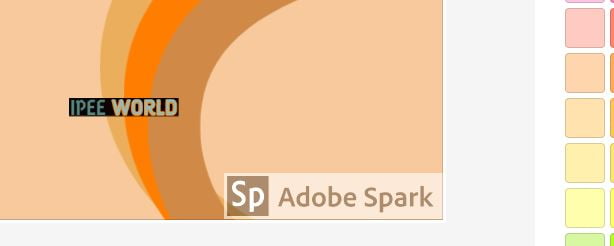 Winner: Canva
Integration With Third Party Apps
Canva has support for a good number of third party web apps and services like Flickr, Pexels, Pixabay, Instagram, Google Drive, Dropbox, Bitmoji, Typeform, Hubspot and more. You can easily share your design and even import content from these apps to Canva, making it easier for users.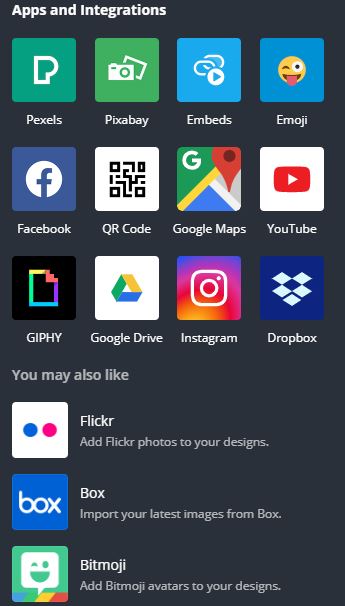 Spark is not having this many integrations for third party web apps. Adobe Spark is well-integrated with Adobe lineup of apps and services, that's it.
Winner: Canva
Image Oursourcing
When it comes to image outsourcing, both Canva and Spark do a good job. As mentioned earlier, Canva is already integrated with two popular royalty-free images provides – Pexels and Pixabay. So you could search for any stock photos right from Canva and add it to your project. It also supports YouTube for videos and Giphy for GIFs.
Adobe Spark comes with support for its own Adobe Stock, Pixabay, and Unsplash, but it is not that easy as Canva. Furthermore, you can connect Spark to Google Photos, Drive, and Box to easily add photos from remote storage services.
Winner: Canva – For it's seamless integration with great stock image providers.
Export and Download Options
Downloading your created project is simple as a piece of cake. You could download your design work in a matter of a single click. It applies to both platforms.
But when it comes to advanced control, Canva is the best bet here. You get tons of exporting options in Canva including PowerPoint, Embed option, Responsive web design, and lot more. In Spark, you can easily export it as an image file or PDF file.
Canva also allows you to upscale the resolution of image easily while exporting.
Winner: Canva
Premium Plan Pricing
Adobe Spark and Canva comes with optional premium plans to extend the features and options.
Canva has two premium plans. The first one is the Pro plan which costs $9.95/month and the second one is the enterprise plan which costs $30/month

Adobe Spark on the other hand comes with two plans – one for $9.99/month and other for $19/month. If you opt to go with the $9.99 plan, then two months of access will be free.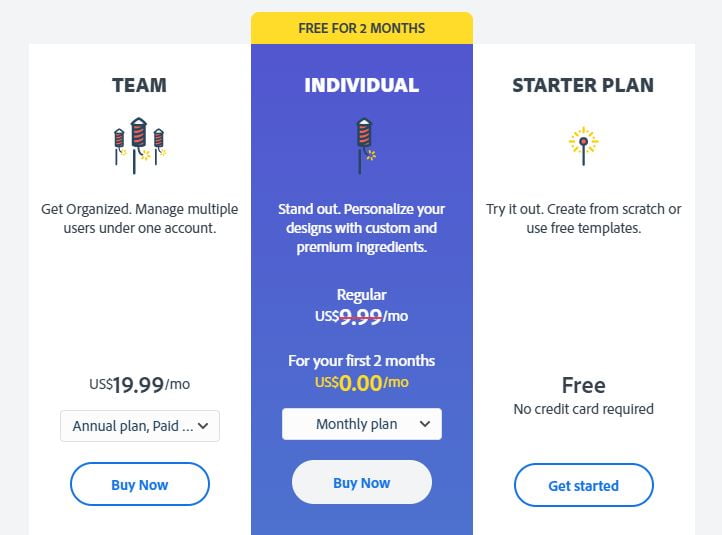 Winner: Draw
Free Trial
Both Adobe Spark and Canva comes with free premium trial.
Canva offers trial for both premium plans for 30 days.
Adobe Spark on the other hand only provides 60 days free trial for the Individual plan. No trial is available for the Team plan.
Final Verdict
In my opinion, Canva seems to be more user-friendly and flexible when it comes to designing graphics with ease. Both platforms get the job done. But the user interface of Canva is what I like the most. Furthermore, the third-party app's integration in Canva makes it easy for you to import and export content easily.
For my use, I use the Canva web app and it suffices all my needs. Go ahead and try both Adobe Spark and Canva to find which one suits you the best.