It's not true that you need a dedicated tablet for reading epub books. Not everyone could spend hundreds of dollars on grabbing an Epub tablet. What if I say that you can read Epubs on your Windows computer with the help of Epub readers. Yes, you heard it right. In this article, let's take a look at some of the best Epub Readers for Windows.
A lot of people prefer using Epub tablet or Amazon Kindle for reading ebooks, that's completely okay. But some other people might already own a Windows laptop or computer, they might be looking forward to reading Epubs on their device. Well, with the help of some popular Epub Readers for Windows, one could open and read any Epubs on Windows.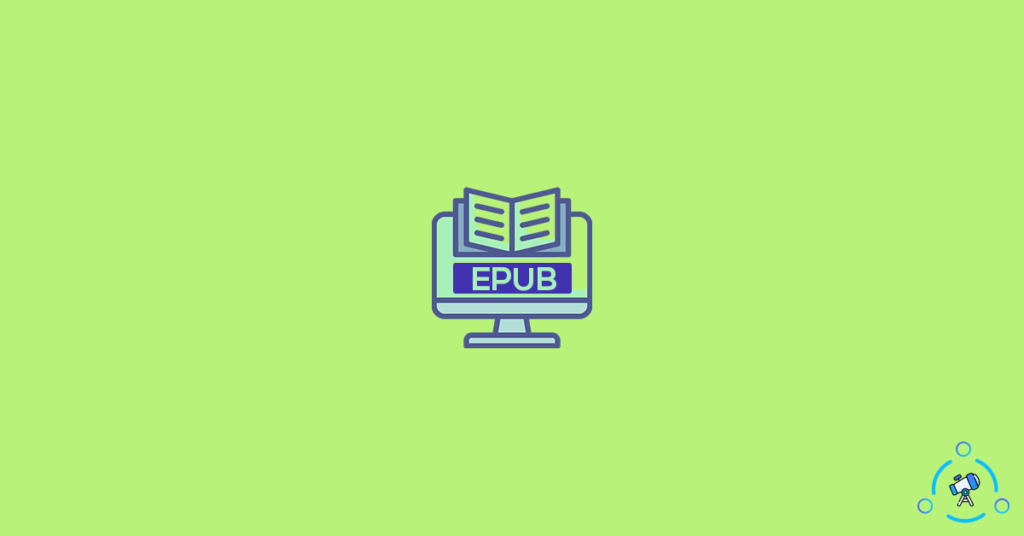 Best EPUB Readers for Windows
This list is specifically for Windows and I will include all the good reading apps that you can use to open Epub books on your Windows computer. Also, see how to How to Remove Password from PDF Files.
1. Calibre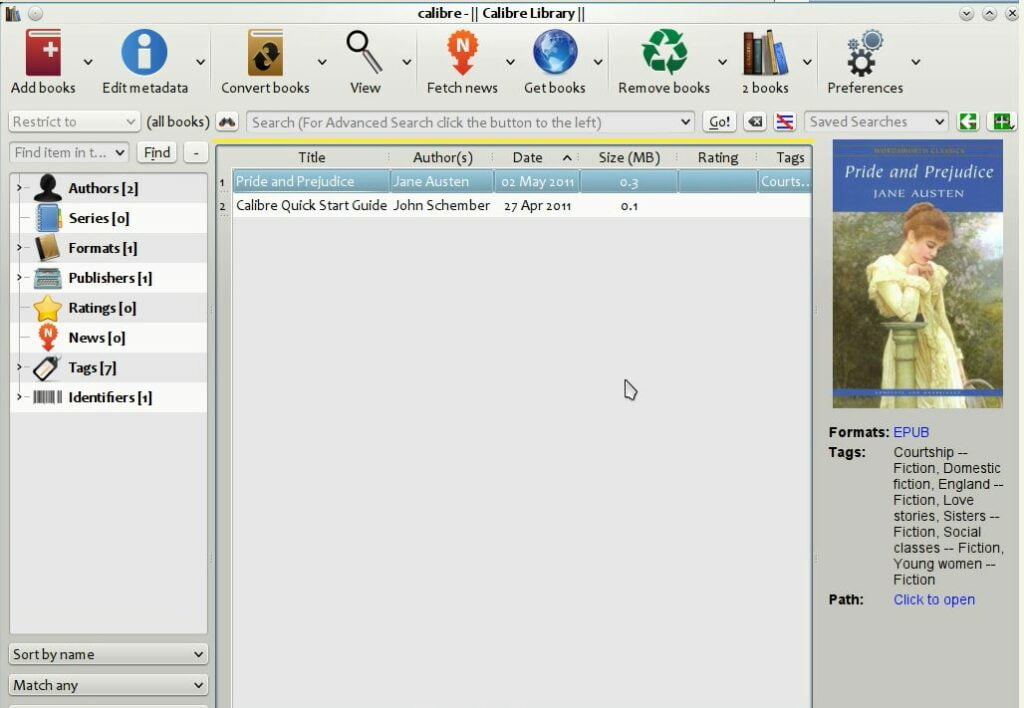 Calibre is the first Epub software for Windows on our list. I have multiple reasons why I included Calibre on top of the list. First and foremost, it is a great Epub reader that supports a variety of Epubs ranging from magazines to comics and information books as well.
Once downloaded, you can easily perform tasks like downloading epubs, and transferring books from one device to another. Calibre also comes with an option to convert books from one format to the other. It is available for all versions of Windows including 10/8.1/8/7 or even XP. Go check out Calibre on their official website.
Calibre (Free): Get it now
Available Platforms: Windows, macOS, iOS, Linux and Android
2. EPUBReader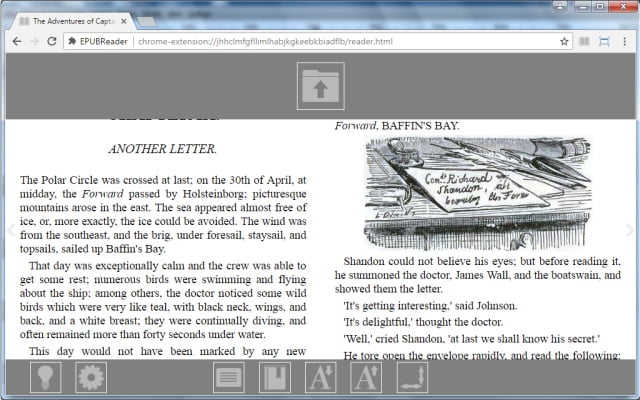 EPUBReader is not a Windows app that could be installed as standalone software. Instead, it is a powerful Chrome extension. While I was researching the whole Epub reader stuff, I came to know about this tiny little extension. And to my surprise, it works really great.
A majority of people want a simple EPUB software for Windows that could let them read the book, that's it. If you are someone who falls into this category, in this Chrome extension will be more than enough. I am pretty sure that Google Chrome will be installed on most people's computers.
EPUBReader (Free): Get now
Available Platforms: Google Chrome on macOS, Linux and Windows
3. Cover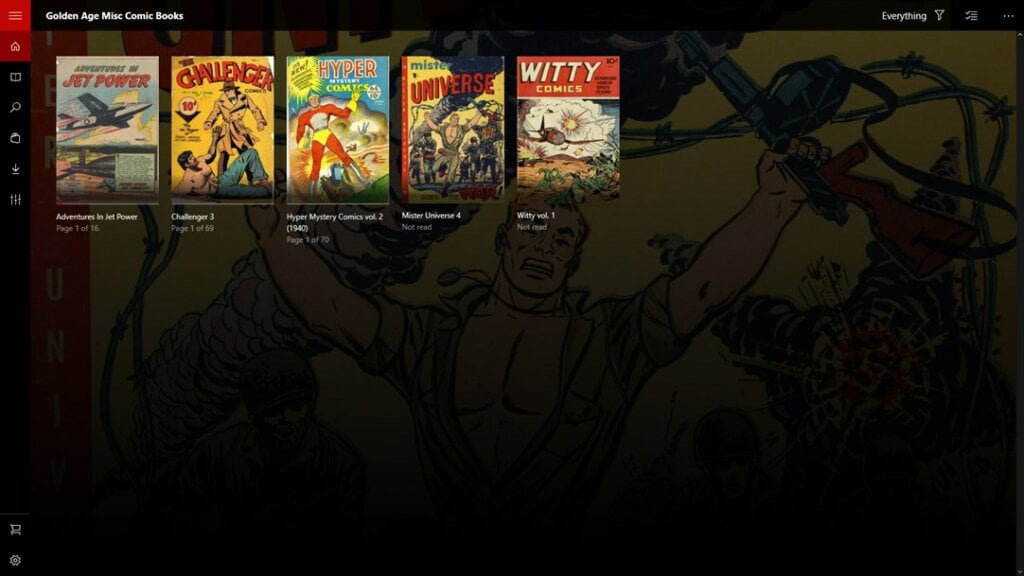 The cover is not just an Epub Reader. It is an ebook reader that supports a wide variety of formats and versions. It works really well with Epub, so I thought of adding the same to this list. In short, Cover is a comic reader available on the Windows store. Apart from the Epub book format, it supports a number of others like PDF, CBT, CBZ, CBR, etc.
The app is already having more than 1.1 million+ installation on the Windows store. One thing that Cover is really good at is handling image-heavy books. If your book is having tons of images, it can handle everything smoothly without breaking anything.
The free version of Cover could be used to manage as many as 25 books at a time. The premium version gives you even more features. By paying, you could unlock up to 250 or unlimited comic books. As it is integrated with OneDrive, Google Drive, and Dropbox, you could store your books on the cloud and access it via Cloud.
Cloud (Free) – In-App Purchases: Get now
Available Platforms: Windows
4. Icecream Ebook Reader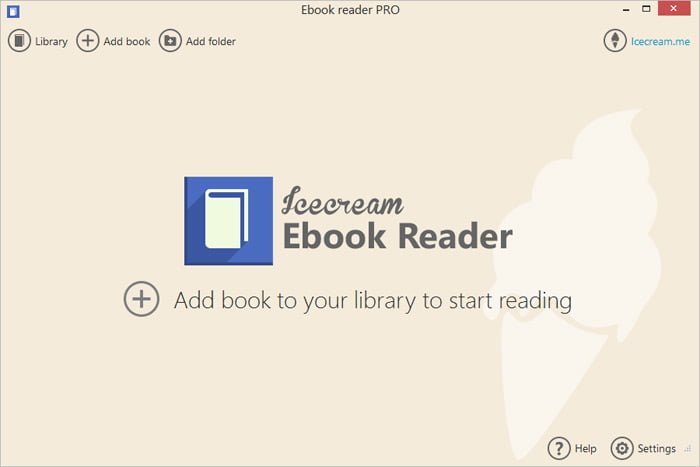 Icecream Ebook Reader can be considered as one of the best epub readers for Windows. It is available for Windows 10,8.1,8 and 7. Icecream Epub Reader supports a number of ebook formats like EPUB, MOBI, FB2, PDF, CBR, CBZ, TXT without any issue.
The apps come with a number of features like the option to search in books, copy or translate content, keep track of reading progress, book library, etc. Everything added together will make your experience much better.
The dedicated Night mode in the software makes it easy for you to read for longer periods of time without straining the eyes much. The free version will be more than enough, it also comes with an optional PRO version as well.
Icecream EPUB Reader: Get now
Available Platforms: Windows
5. Adobe Digital Editions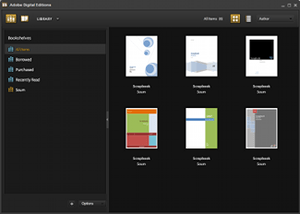 Adobe Digital Editions is a great e-reader available for Windows, macOS, Android, and iOS. Not just EPUB files, you can open and view tons of other ebooks with the help of this software. As we are primarily focusing on EPUB, Adobe Digital Editions supports both EPUB and EPUB3.
You can download books of your choice and use it right away. The powerful search and find option let you easily find any content based on keywords, which makes it easy for you to find a specific part of the book.
Adobe Digital Editions: Get Now
Available Platforms: Android, iOS, Windows, and macOS
6. Kobo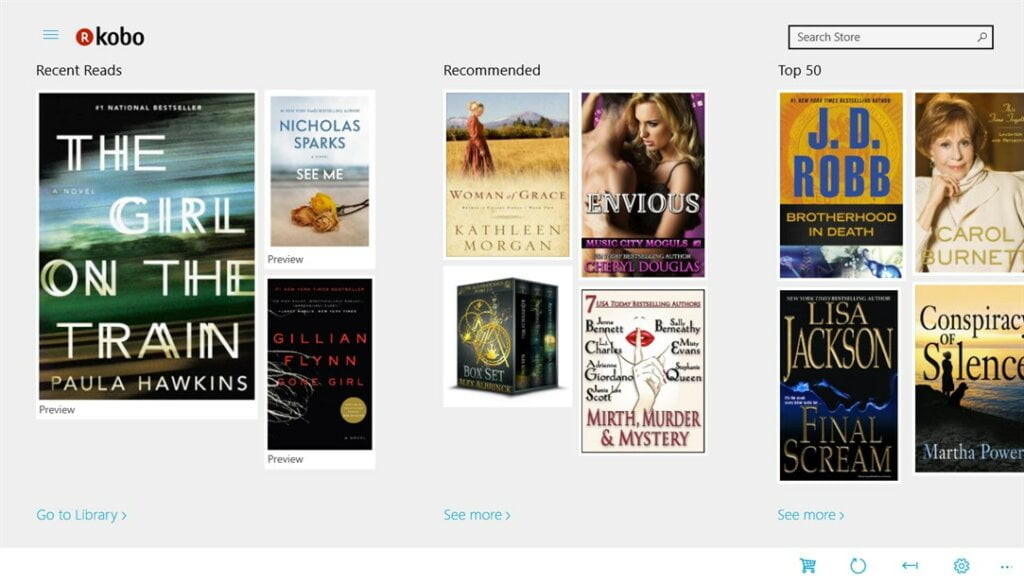 Kobo is an EPUB Reader that supports both EPUB and EPUB 3 books and is one of the best epub viewer. There are some special things with Kobo that makes it different from other apps in the list. Firstly, Kobo comes with an exclusive store from where you can download epubs to read. At the time of writing this article, their store already has more than 5 million books in different formats including EPUB.
Basically Kobo Ebooks supports almost all leading ebook formats. Apart from Windows, it is also available for Mobile devices, Hololens and Surface Hub as well. Do keep in mind that you need a system with x86, x64, ARM, or ARM64 architecture for this to work.
Kobo Ebooks: Get Now
Available Platforms: Windows
A good number of the Epub Viewers mentioned above are either completely free or comes with a free option. This way, you are not required to pay a lot of money to buy a dedicated Ebook reader tablet.
Some eBook readers also support a good number of other Ebook formats like PDF, MOBI, CBR, etc. Free Epub readers will cost you nothing and you could enjoy reading your favorite books without spending anything.
What is Epub Reader?
If you are still not clear about Epub Reader and how it works, see how it functions.
Epub readers are software for Windows that allows us to open and view EPUB files on our computer or laptop. Not everyone will have a dedicated ebook reader tablet. Some might have ultrabooks or convertible laptops that can be used to read EPUBS. If you fall into this category then EPUB Readers will definitely come handy for you. There is everything you are looking for like the option to view, annotate, label, convert, search, translate, and more.