If you are a Twitch streamer then the offline screen option will be super helpful for you. The offline screen option will let your viewers know that you are not currently streaming. You can add your channel logo and other brand materials to look more personalized.
Apart from letting users know that you are not streaming, there are a couple of other good things about adding an offline screen to Twitch. Here are a few of them.
Show your channel logo
Display the time at which you will be back online. So, that the viewers can tune in at that time.
Provide IDs to your social media handles on Twitter, Instagram, etc.
There are a bunch of other useful perks of adding an offline screen to Twitch as well.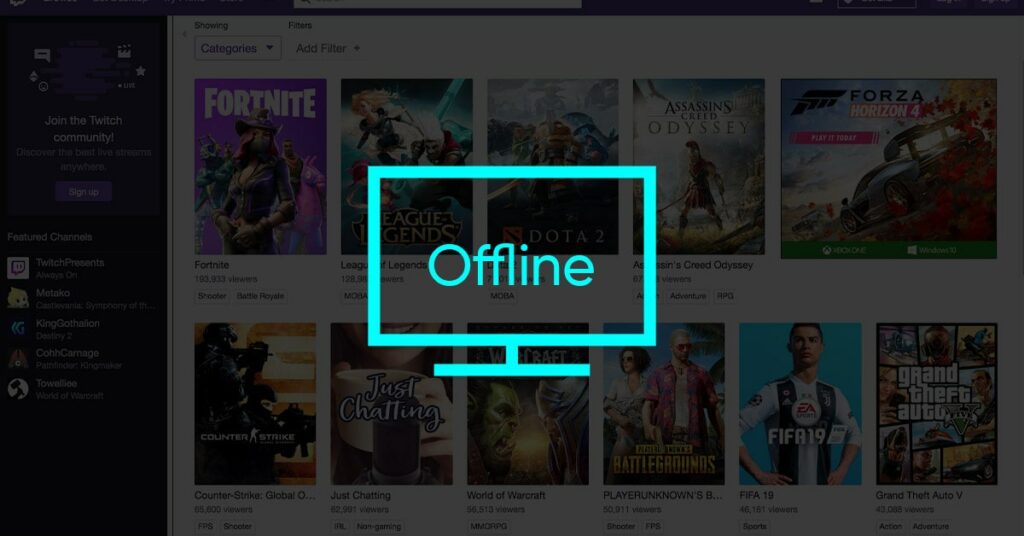 So, let's see how to add an Offline Screen to Twitch which will be displayed when you are not streaming or when you are offline.
Setup Offline Screen on Twitch
Setting up the offline screen on Twitch is really simple and can be done by going to the account settings menu.
Step 1: First of all, log in to your Twitch account. Now click on the profile picture of your account from the top right section of the screen. and click on Settings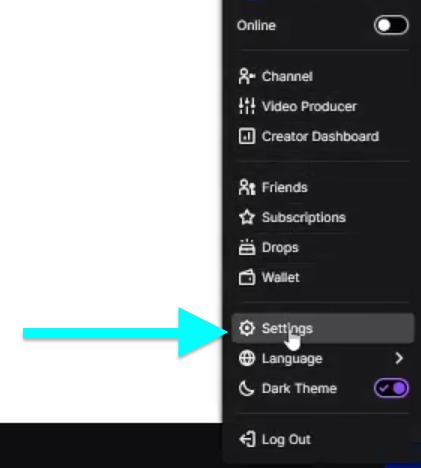 Step 2: It will now open up the Settings. Under Settings, mode to the Channels and Videos section.

Step 3: Now click on the Brand option. Here, you will find an option to upload Video Player Banner.

Video Player Banner: This is basically the banner image that will be displayed when your channel is offline.
Just click on the Update button to upload a new banner.
Do note that the maximum upload size limit is 10MB and it only supports GIF, JPG, or PNG image files. Make sure to upload high-resolution banner image only. A minimum of 1920 x 1080 resolution is recommended.
Upon clicking the Update button, a window will appear asking you to select the image to use as Offline banner. Just navigate and find and select the same. You can also drag and drop the image to the uploader as well.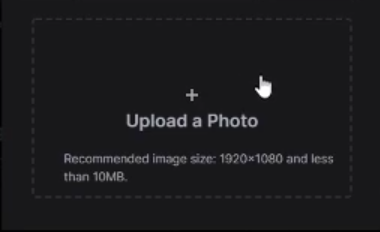 Noe we have successfully set an offline screen banner image on our Twitch channel. Next time onwards when someone visits our channel when it's offline, they will find this banner.
See how to see Twitch Chat Logs.
Pro tips on creating a Offline Banner for Twitch
You can upload pretty much any image as a video player banner on Twitch. But you could inclde a lot more information into it to get the most out of it.
Here are a few things that you can add to the Twitch video player banner to make it more interesting and also useful for you at the same time.
Add IDs to your social profiles. This way you can increase followers on all your social media handles. You may include links to your Instagram, Facebook, Twitter, YouTube channel, etc.
Add your streaming time. This will be very helpful for your Twitch channel viewers. When they visit your channel when you are offline, they are presented with details on the timing. So that they can tune in at that time and watch your stream.
Additionally, you may also include your Buy me a coffee or Patreon IDs as well.
Add an Offline Banner to Twitch
This is how we add an offline screen on Twitch. This will be displayed all the time when you are not online or streaming on Twitch. Adding the same is relatively simple and can be done in a few clicks.