Hamachi is a great virtual LAN creator, but the free version of the software comes with lots of limitations and cons. The thing is that you can only connect up to 5 clients in a go including the host, latency and lag issues, etc. So we are going to find some good Hamachi Alternatives with no restriction or lag.
You always do not need the Internet to play multiplayer games. There are tons of games available for PC that works with LAN connections. In this type of setup, you can easily connect all your friends' devices and create a local network. Everyone connected to this network could join the game and play together. This kind of the same concept used in games like Mini Militia for Android. You always have the option to set up your own custom server and do port forwarding, but it's all a very tedious task. That's the reason why we introduce top Hamachi Alternatives or software like Hamachi for Virtual LAN Gaming with ease.
Top Hamachi Alternatives
I have managed to find a good number of Hamachi Alternatives that work like a charm. All software mentioned in the article comes with a FREE plan and optional premium plan as well.
1. Evolve – Player.me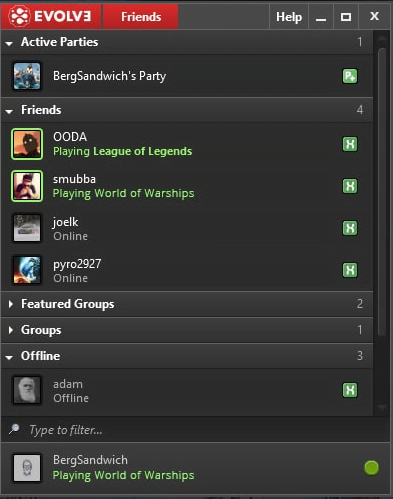 First of all, Evolve is just more than a regular Virtual LAN Gaming software. It has tons of other features like purchase games directly from select stores, stream gameplay directly to YouTube, Twitch, etc and a lot more. Furthermore, the UI and user experience of the software needs applause. Everything is well organized and the overall usability is really great.
You can use Evolve to create a virtual LAN gaming environment and get started right away. If you need a Hamachi alternative with many more features and options then Evolve or Player.me is a good option to go with.
Update: Evolve has shut down their services and it is now moved to player.me as the new site.
Evolve – Get it for Free [Free/Paid]
2. GameRanger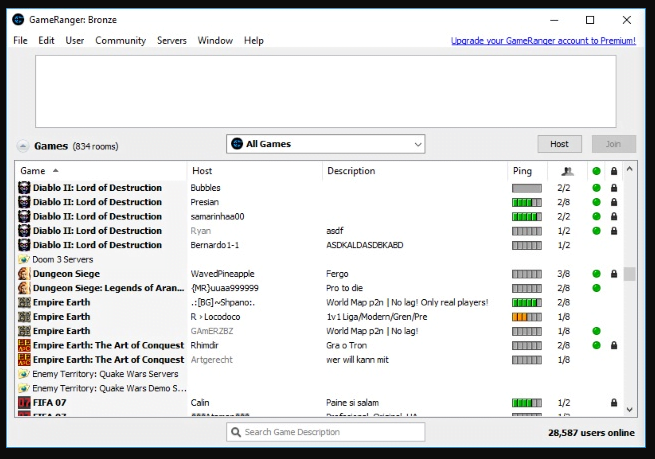 GameRanger is the oldest virtual LAN gaming software on the list. It was first introduced back in 1998 for macOS and is now available for both macOS as well as Windows. Even if the software is old, it works fluently without any issue.
The main drawback of GameRanger is that it might not support all the games. In the case of Hamachi, it supports all games and you could play them using your Internet connection. But when it comes to GameRanger, it will only work with games that are already supported by GameRanger. This happens because the team has to add the games individually to their platform for it to work. As it is a manual process, it takes time and some might not be available at all.
Apart from this, everything seems working fine without any issue. There are no high latency or ping issue for that matter.
At the time of writing this article, they have support for about 726 games.
GameRanger – Get it for Free [Free/Paid]
3. ZeroTier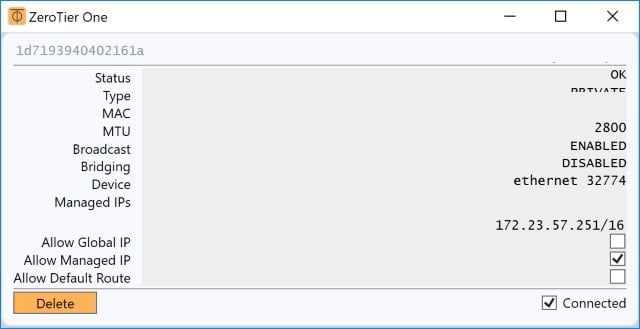 ZeroTier is a cross-platform, open-source virtual LAN software available for Andriod, iOS, Windows, macOS, and Linux.
ZeroTier is one of the best Hamachi Alternative by every means including features. The software already has some dedicated features like VPN and SDN by default. Setting up ZeroTier for the first time is not that much of a big task either.
It comes with both free as well as paid plans. A free plan will be more than enough for a lot of people. If you want to get access to some more features then consider the premium plan,. They do also have a really great community where you can clear your doubts or share your thoughts.
ZeroTier – Get it for Free [Free/Paid]
4. Wippien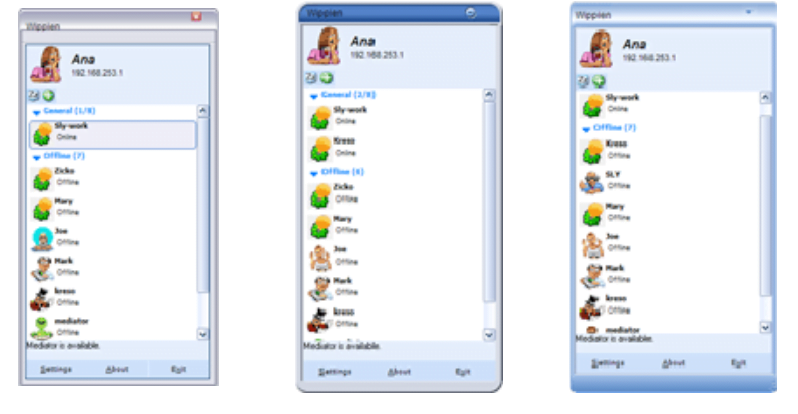 If you are looking for a Hamachi alternative for the sole purpose of Virtual LAN gaming and nothing else then Wippien is what you are looking for. Wippien is a lightweight virtual LAN software for playing games with your friends locally. The installer size is only about 2MB in size.
The features and options are really basic in this Hamachi alternative. If you do not need any other feature apart from virtual LAN then you are ready to go with Wippien and have both free as well as paid options. Wippien is also an open-source project if that matters to you.
Wippien – Get it for Free [Free]
5. NetOverNet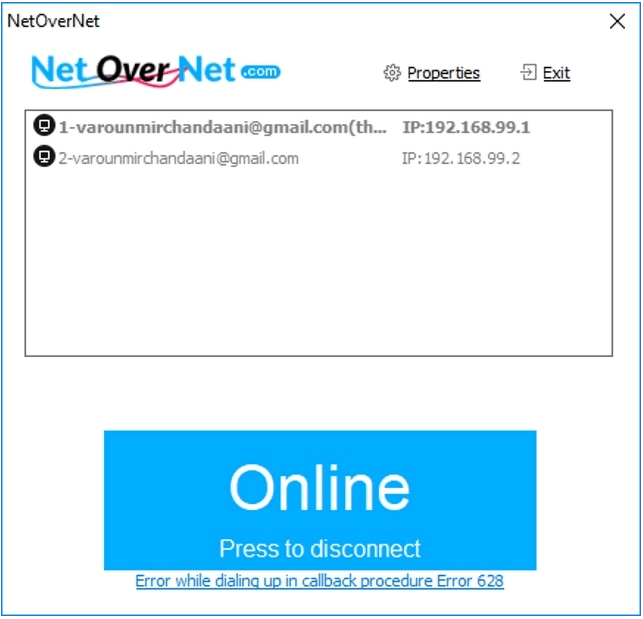 NetOverNet is yet another Hamachi alternative for virtual LAN gaming. With NetOverNet, one can host a session and let others join using the same software. NetOverNet also comes with a bunch of other features as well. You have the option to directly transfer data from connecting computers (clients).
Not just for LAN gaming, the same thing can be used for various other things as well. Even the primary moto of NetOverNet is not LAN gaming but no matter what, gets our job so thought of adding it to the list. NetOverNet has both free as well as paid versions.
NetOverNet – Get if for Free [Free/Paid]
6. Parsec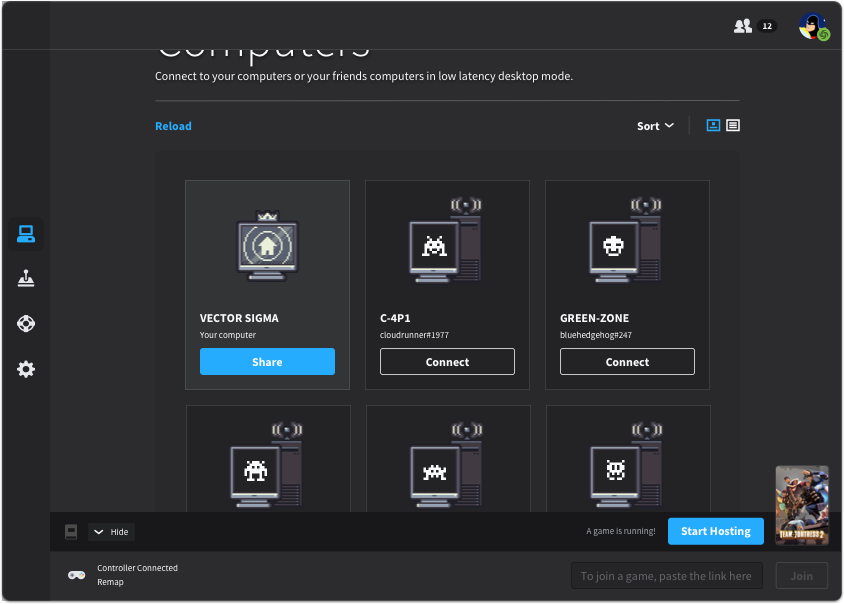 Parsec lets you play virtual LAN games easily without any lag at all. It uses the local co-op feature to create a virtual LAN server and then you can add any amount of people to that server. The technology used by Parsec helps in drastically reducing the ping and latency issue up to a great extend.
The matchmaking feature on the software lets you find random players on the Internet and play together as well. Altogether, a good app like Hamachi to create a virtual LAN gaming setup.
Parsec – Get it for Free [Free/Paid]
7. NeoRouter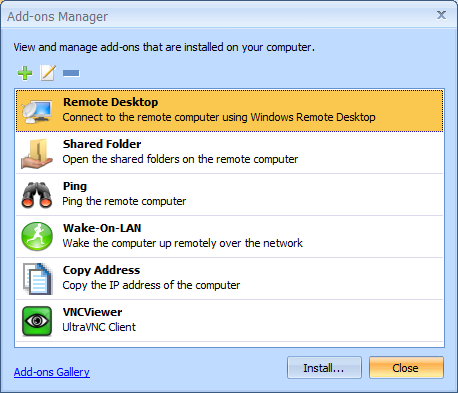 NeoRouter is yet another replacement for Hamachi for virtual LAN Gaming. The best part is that NeoRouter supports a wide variety of platforms including, Windows, Linux, FreeBSD, macOS, etc. The setup and initialization process is really simple too. The tight encryption makes sure your data is completely safe and is transmitted in a safe manner.
You can use NeoRouter to set up virtual LAN for a range of desktop applications. Not just for gaming, you can use the same software for a range of other things as well. As for the versions, NeoRouter comes in three versions. The first one is NeoRouter Free for regular users like us, next comes NeoRouter Pro with a bit more options, and finally NeoRouter Mesh for mesh setup as well. You can select one depending on your workflow.
You can use the link below to download NeoRouter Free from their official website.
NeoRouter – FREE Version
Final Words
These are some great software like Hamachi for creating a virtual LAN gaming environment. Hamachi is really great, but you only get a limited set of features with the free version. If you want to push the boundaries without paying then you must use these Hamachi Alternatives.