During the signup process, the Clubhouse app asks you to select your interests, so that the app can better suggest you rooms and people. Well, if you have been getting suggestions based on a topic that you are no longer interested in or want to add more interests to Clubhouse, it can be done in less than a minute.
In this article, let's see how to edit interests on Clubhouse and add or remove new interests so that you can receive even more personalized room suggestions on your app. You can edit interests on both the Android and iOS versions of the Clubhouse app easily.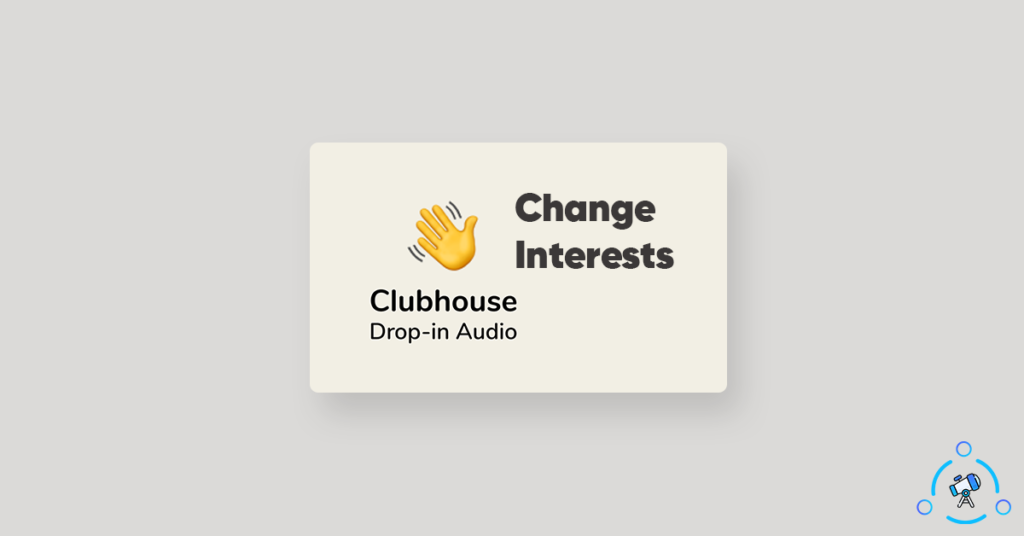 Why Change Interests on Clubhouse?
The number one reason why a lot of people change Interests in the Clubhouse app is because of the inconsistent suggestions or suggestions that are not of users' interest. In both cases, we can edit the interest section and add or remove new interest based on our likings.
It is possible that we might have lost interest in something in the past or gained some interest in some other areas. In both cases, we might want to edit the interest section on the Clubhouse app so that we can get better suggestions on rooms, and clubs.
Recently, we had shared an article on Clubhouse showing you how to block someone. It might be useful to you.
How to Edit Interests in Clubhouse
Follow the simple step-by-step guide given below to change interests in Clubhouse. Steps are pretty much the same for both Android and iOS. And the best part, it takes less than a minute to get the thing done. So make sure you have your new interests ready!
Step 1: Open the Clubhouse app and tap on your profile picture from the top right corner of the screen. This will take you to your profile screen.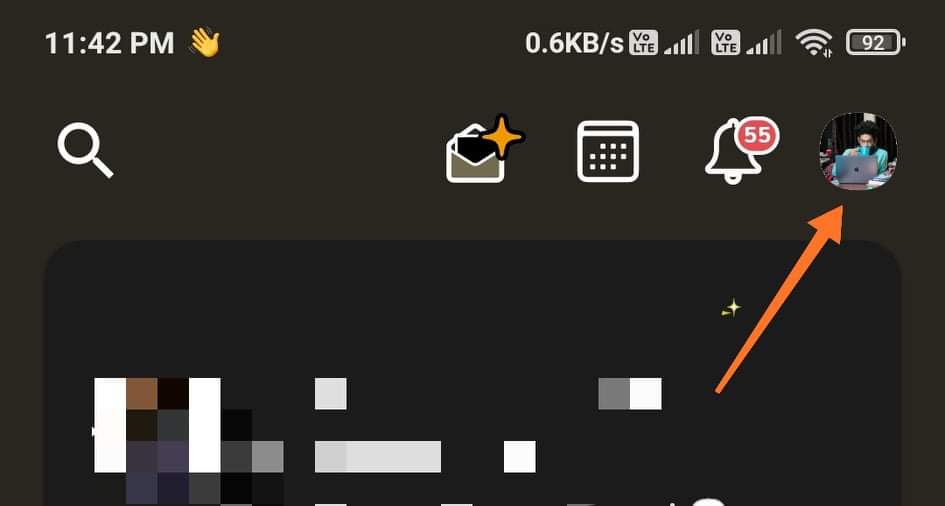 Step 2: Now you need to open Clubhouse Settings. For this, tap on the cog settings button from the top right corner of the screen.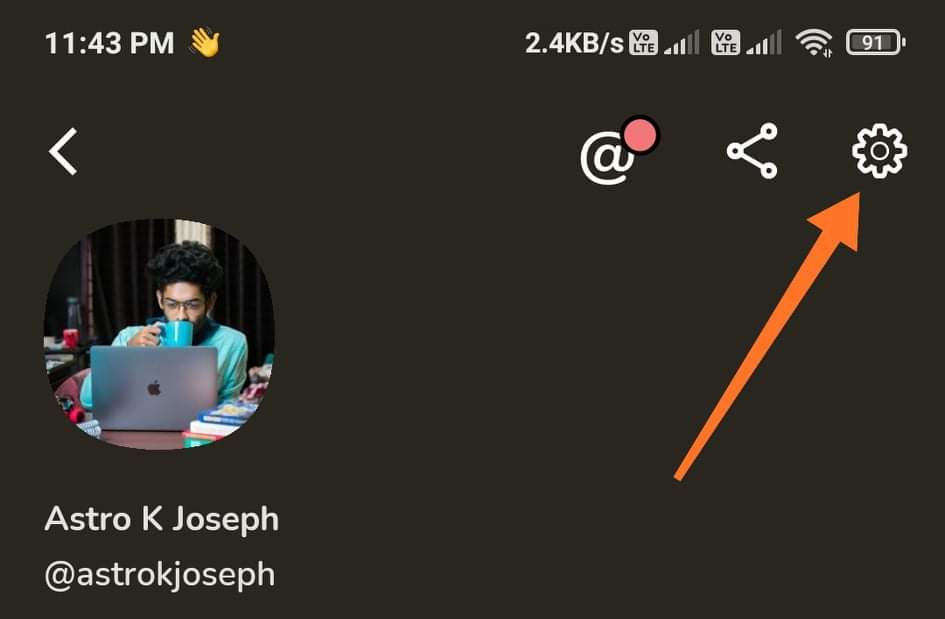 Step 3: Now select Interests from the list of options that just appeared. It will open up the Interests sections. This is the place where you can add or remove interests.
Just in case you forgot, the ones highlighted in blue colors are the one that you have already selected and the ones in white color is not selected.
To add new interest to your existing interests list, simply tap on the interest tile and you are all good to go, Do the same for all interests of your choice.
To remove an existing interest, simply tap on it again to unselect it.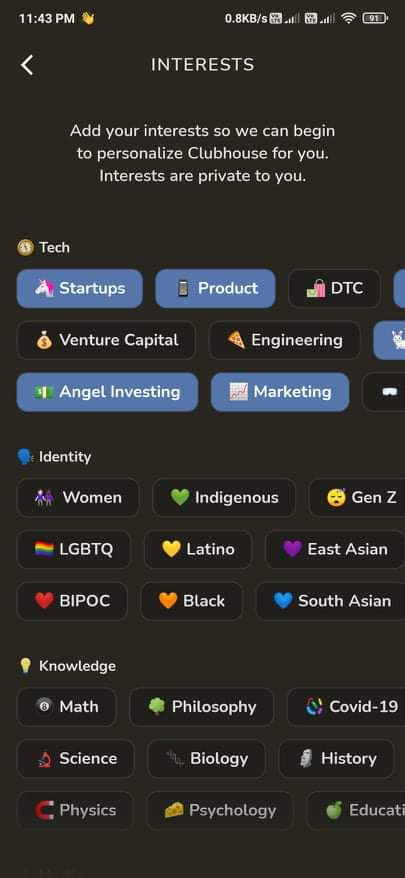 There's no save button here, simply go back and the interest settings will be saved automatically.
Whether you are an iOS user or an Android user, the steps are the same. The app layout might be a little different, with no other differences.
Update Room Suggestions in Clubhouse
Once you add/remove interests from the Interests section, it will take some time for the suggestions to get updated. Anyways, you can try refreshing the room's section by pulling it down from the top. Hopefully, you will find new rooms matching the interests you selected just now.
If it does not update the list, then wait for some time until the Clubhouse app's algorithm finds new room suggestions for you.
It might take some time. But once figured out, you will start receiving Room suggestions based on your interest.
Frequently Asked Questions on Changing Interests
Here are some answers to your questions.
Can we Add/Remove Interests any time?
Yes, you can simply visit the Clubhouse app's interests settings page to add or remove interest at any time. And the best part is that you can do it any number of times. There are no restrictions what's so ever.
How to refresh the feed after changing interests?
To instantly refresh the rooms feed, all you have to do is simply swipe down from the top of the screen. It will refrsh the page and new suggestions will start appearing based on the interests you selected.
New Room suggestions not appearing even after refreshing?
At times, it might take some time for the app to show updated room suggestions based on your interests. The best thing to do now is waiting for some time until the algorithm finds some suitable rooms for you. Once settled down, you will start seeing new rooms based on your interests.
Even after waiting for some time, if the recommendation does not change then you might want to try logout and login into the app or reset the app data. This will hopefully help you with that.
Clubhouse is an audio-only social media platform trending right now. A lot of people have started using Clubhouse on a regular basis but some of them might have forgotten to include some of your interests in the app. If you are one such person, make sure to update the app with new interests so that you can receive more personalized and tailored room suggestions.
Final Words
Clubhouse app comes with the option to change Interests at any point in time. If you lose interest in a topic or gained in another, Clubhouse got you covered. You can easily add or remove interests in a few taps and takes less than a minute. The option to change interests on Clubhouse is available for both Android and iOS versions of Clubhouse.