Are you excited about getting your hands on a brand-new PlayStation 5? If so, you may be wondering how many controllers come with the console. We're here to answer that question for you.
When I bought a PS5 last month, it came with one DualSense wireless controller only. Yes, you heard it right. If you want to play multiplayer games with your friends, you need to buy extra controllers. A PlayStation DualSense Wireless Controller costs $69.
Sony recently started offering console with two controller bundles.
This innovative controller offers a highly immersive gaming experience with haptic feedback, dynamic adaptive triggers, and a built-in microphone. It's the perfect accessory to help you get the most out of your PS5 gaming experience.
If you're looking to play games with friends or family, the good news is that the PS5 supports up to four controllers at once.
You can purchase additional DualSense wireless controllers separately to enjoy multiplayer games and other features that require multiple controllers.
Why Did Sony Only Include One Controller In The Box?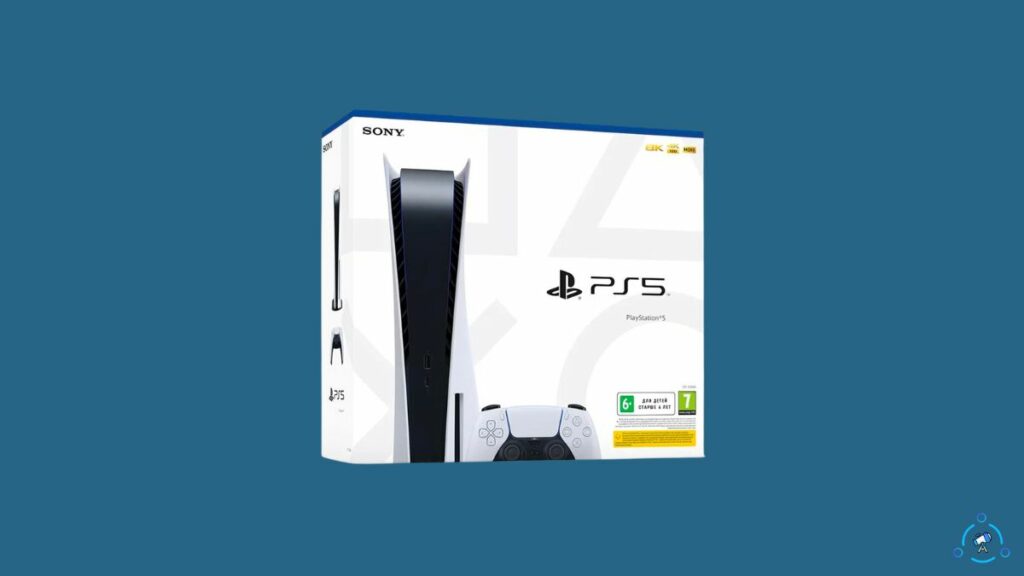 Including a second controller would result in significant expenses
Including an additional controller in the box with the PlayStation 5 (PS5) would have likely increased the overall cost of the console package.
A PlayStation with a single DualSense controller costs $499. Adding more PS5 controllers will increase the overall price tag of PS5 by $70.
The PS5 is a high-end gaming system with advanced hardware and features, and adding a second controller would have added to the production and distribution expenses.
To keep the initial purchase price more affordable for consumers, Sony opted to provide just one controller in the package.
Many gamers find a second controller unnecessary
Sony likely considered that many gamers might not immediately require a second controller when they purchase a new PS5.
The primary demographic for the PS5 consists of individual gamers or casual players who may not need an extra controller right away.
The one controller included in the package would be sufficient for solo gaming sessions and initial gameplay experiences.
More Profit By Selling PS5 Controllers Separately
By offering only one controller with the PS5, Sony might have aimed to encourage consumers to buy additional controllers separately.
This approach serves two purposes:
Firstly, it allows gamers to choose whether they need an extra controller based on their specific gaming habits or preferences, avoiding unnecessary costs for those who may not require it.
Secondly, it creates an opportunity for Sony to sell high-margin accessories like the DualSense controller separately, generating additional revenue for the company.
Can you use PS4 controller with PS5?
Yes, you can use a PS4 controller with a PS5. Sony has designed the PS5 to be backward compatible with most PS4 games and accessories, including the DualShock 4 controller used with the PS4.
If you already have a PS4 controller and you want to play multiplayer PS4 games on your PS5, you may use them.
When playing PS4 games on the PS5, you can use the DualShock 4 as an alternative to the newer DualSense controller.
However, there are a few important points to note.
While the PS4 controller is compatible with PS4 games played on the PS5, it is not officially supported for playing PS5 games.
Most PS5 games are designed to take advantage of the unique features of the DualSense controller, which includes advanced haptic feedback and adaptive triggers. As a result, the PS5 games might not fully function or utilize these features when played with a PS4 controller.
If you have a PlayStation VR (PSVR) headset, you can use the PS4 controller to play VR games on the PS5. The PS5 requires a special adapter (included with the PS5 console) to connect the PSVR headset.
PS5 Controller Features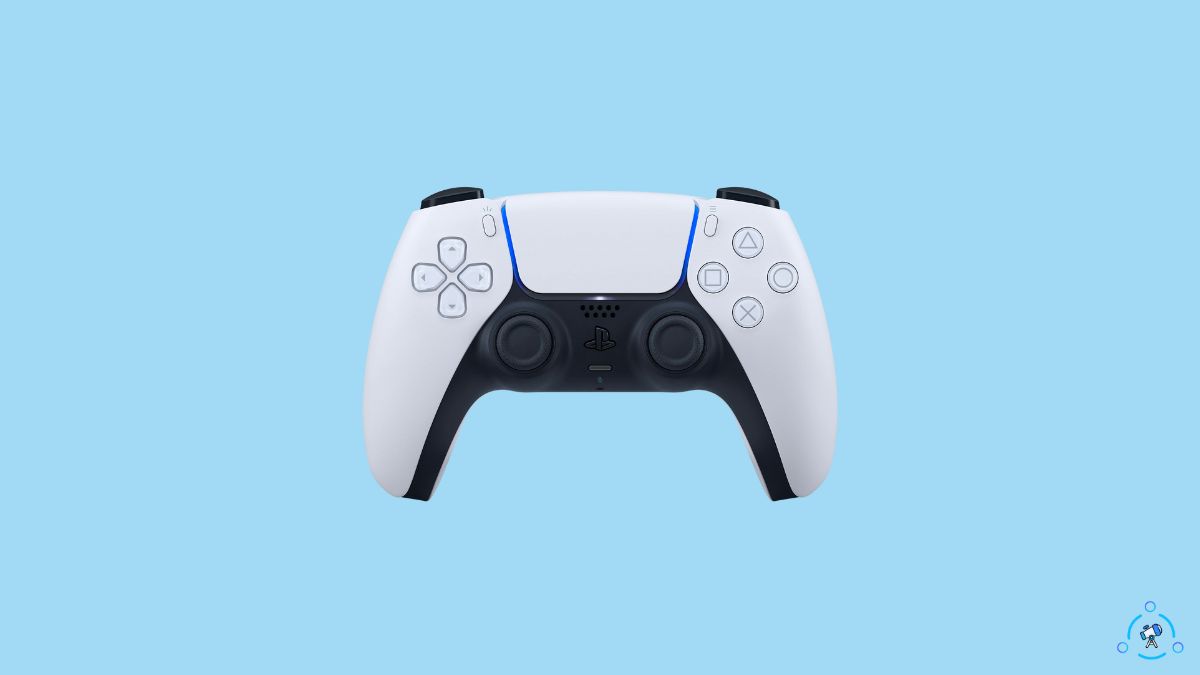 The PS5 DualSense controller comes with several innovative features that enhance the gaming experience and offer a higher level of immersion. Here are the key features of the PS5 DualSense controller:
Haptic Feedback: The DualSense controller is equipped with advanced haptic feedback technology, which replaces the traditional rumble found in previous controllers. It offers more nuanced vibrations, allowing players to feel a broader range of sensations, such as the texture of different surfaces, environmental effects like rain or explosions, and more.
Adaptive Triggers: The L2 and R2 triggers on the DualSense controller are adaptive, meaning they can offer varying levels of resistance depending on in-game actions. Developers can customize the triggers to simulate the tension of actions like drawing a bowstring or pressing the brakes in a racing game, providing a more realistic and immersive feel.
Built-in Microphone and Speaker: The DualSense controller includes a built-in microphone, allowing players to communicate with others without the need for a headset. Additionally, it features a speaker, which can provide in-game audio or additional immersion through localized sound effects.
Create Button: Replacing the Share button on the PS4 controller, the Create button on the DualSense controller allows players to capture screenshots, record video clips, and share content with ease. It also opens up new creative possibilities for players to craft and customize their gaming experiences.
Built-in Rechargeable Battery: The DualSense controller has an integrated rechargeable battery, eliminating the need for disposable batteries and providing a more environmentally friendly solution.
Integrated Light Bar: The light bar on the DualSense controller has been moved from the top to the sides of the touchpad, reducing battery consumption and offering a more refined look.
Touchpad: Similar to the PS4 controller, the DualSense features a touchpad on the front, enabling additional input methods for certain games and menu navigation.
Built-in Motion Sensors: The DualSense controller includes motion sensors like an accelerometer and gyroscope, enabling motion-based controls in supported games.
USB-C Charging: The DualSense controller utilizes a USB Type-C charging port, which provides faster charging and improved durability compared to older USB connections.
Wireless Connectivity: The DualSense controller connects to the PS5 console wirelessly, ensuring a seamless gaming experience without the need for cables.
These innovative features of the PS5 DualSense controller are designed to offer a more immersive and interactive gaming experience, providing players with enhanced feedback and control in compatible games.
What's Next?
So, there you have it! We hope that this article has answered your question about how many controllers come with a PS5. As we mentioned earlier, the PS5 comes with one DualSense controller as standard, which is a great start for those looking to play solo games.
However, if you're looking to play multiplayer games with friends or family, you'll need to purchase additional controllers. The PS5 supports up to four controllers at once, so you can enjoy games with your loved ones from the comfort of your own home.
It's worth noting that buying additional controllers can be quite expensive, with a new DualSense controller costing around $69.
If you're on a budget, you may want to consider purchasing third-party controllers instead, which can be more affordable.