Discord has taken the gamers community by storm and lots of people use it to do voice as well as text chatting. The support for Bots makes Discord more special. With the help of tons of bots available for Discord, you could automate tons of things. I am pretty sure that you will find a bot for anything that you want to do on Discord.
A lot of people might be new to Discord and don't know much about the platform. This article is for those people and will help you in adding bots to your Discord server. Before getting started if you do not know what is a Discord Bot then let's take a look at it first.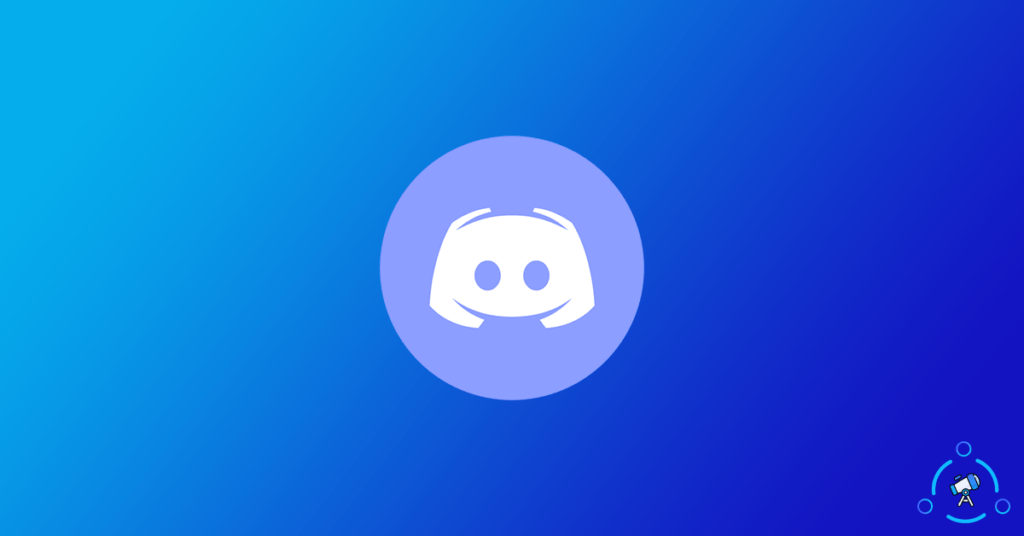 What is Discord Bots?
One of the specialties of Discord is the fact that you can add bots to add more functionalities and features. For example, take a look at the Discord Music Bots that we shared earlier on this website. These are bots that will help you to play music or songs in the background while using Discord. You can select the playlist, adjust the volume, schedule, etc. This is actually automated using the help of a bot.
This is how the bot works for that matter. There are tons of bots available for different tasks and you might want to add one for a number of reasons.
If you don't know what bots to add to your server, then read this article where we have mentioned some good bots that might be of some use for you.
Follow the guide below, to learn how to add bots to Discord easily.
Add Bots to Your Discord Server
Before going in, make sure that you have admin privilege in Discord. You should have access to manage the server in order to add bots.

1. First of all, visit the page of the particular Discord bot you want to add.
2. Once you found the bots, you will find a button next to the name. Just click on the "Invite" button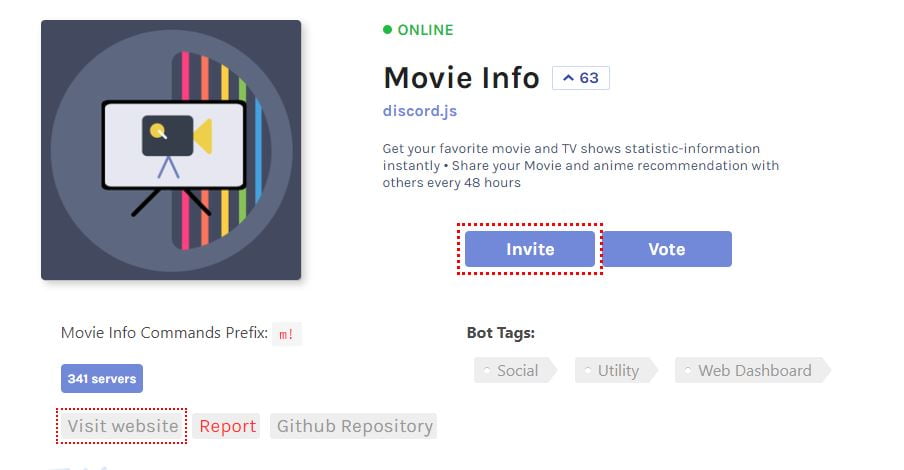 3. Clicking on the button will open a popup window asking you to select the server. If you manage multiple servers then all of them will show up here in the drop-down menu. Just select the server from the drop-down menu and then click on the Continue button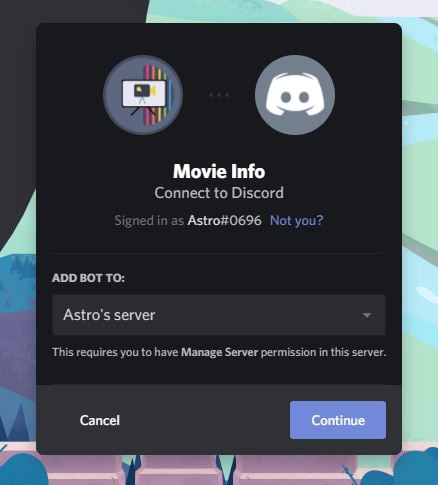 4. Now, it will show all the permissions used by the bot on your server. It will show everything that the bot can do on its own.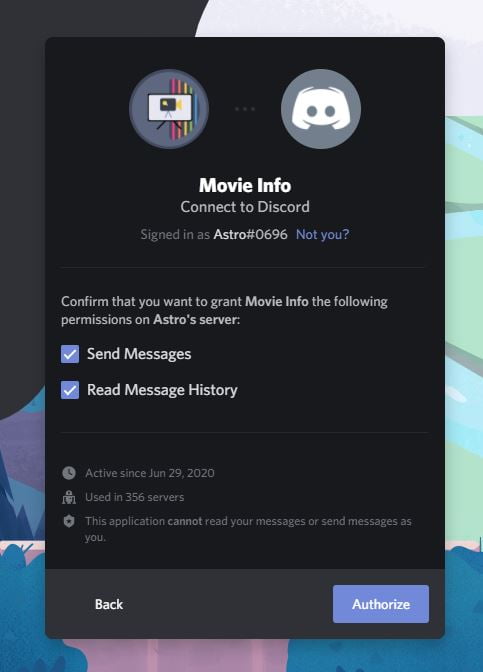 5. Finally, you need to authorize the bot and everything will be done. Just click on the "Authorize" button and everything is done. We have successfully added a bot to our Discord server.
This is how we add bots to Discord from Discord's repository or the official webpage of that particular bot.
How to Add Bots to Discord Server from Github?
Some awesome Discord bots are only available on Github. It means that it is not available on the repo or a website from where you can add it in a single click.
Things get more complex when it comes to adding a bot to Discord from Github.
The process of adding a bot from Github differs a lot from bot to bot. The steps might not be the same. In this case, refer the official documentation to know how to add it to your Discord Server.
To access the added bot, all you have to do is just click on the Bot name from the sidebar. You can manage pretty much everything from here. Learn the commands so that you can better use it without any problems.
Final Words
This is how we easily add bots to our Discord server to make things easy and automate lots of tasks. The process will be more or less the same for the majority of them. The method will get different when it comes to the Github side of things.