Discord is the most popular and go-to communication platform for almost all gamers out there. At the time of updating this article, Discord has more than 140 million+ monthly active users. Discord is highly customizable and you can create your own server with add ons that you will need. The whole gaming community knows the importance of using Discord to chat and here we are sharing the list of Best Discord Bots to make your Discord server better and efficient to manage.
Discord Bots are like simple plugins or add ons that you can integrate into your discord server to add extra features and capabilities. There are thousands of different bots to do different work. Life will be so easy with these bots, as they will automate things for you. Whether you want to immediately remove spamming members or play music on your server, Discord bots got you covered.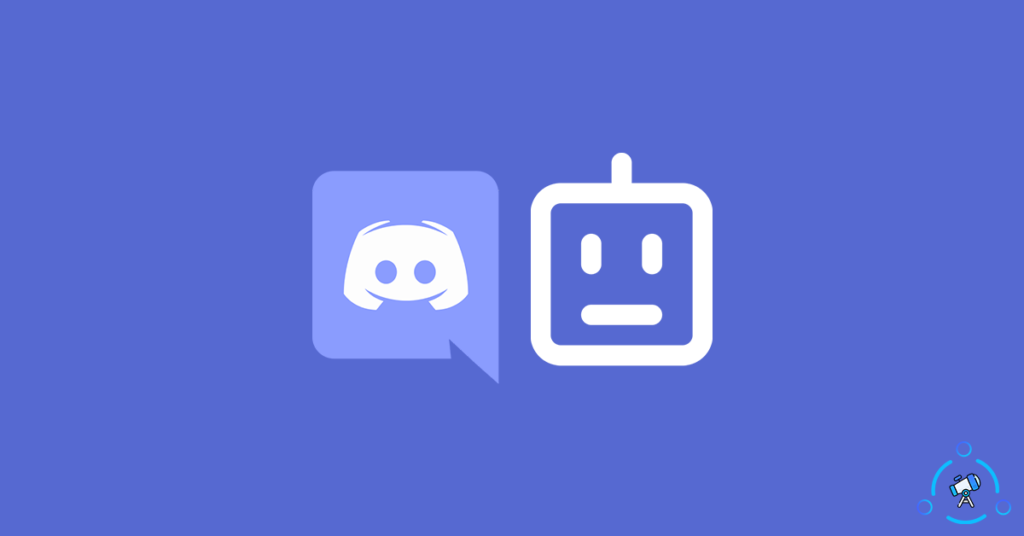 This is article is going to be a compilation of the top and best Discord Bots that you can use right now to enhance your Discord server. The majority of them are 100% FREE and while some of them come with optional premium plans to get the most out of it. So, without wasting any more time, let's dig in and find the Top Discord Bots for your server.
Before going, if you are doing this for the first time then make sure to check our guide on how to add a bot to your Discord server?
15 Best Discord Bots to Enhance Your Server
1. Dyno
The first discord bot on our list is Dyno. I strongly suggest you start using the Dyno discord bot if you are just getting started with your Discord server. It is like a one-stop dashboard to control the complete server from a centralized admin dashboard with all features that you will ever need. Basically, Dyno is a server moderation Discord Bot that you can use to automate various tasks like airing a special announcement about banning, adding, or leaving of group members and important messages, Server management comes a lot easier if you use Dyno as your Server Management Bot.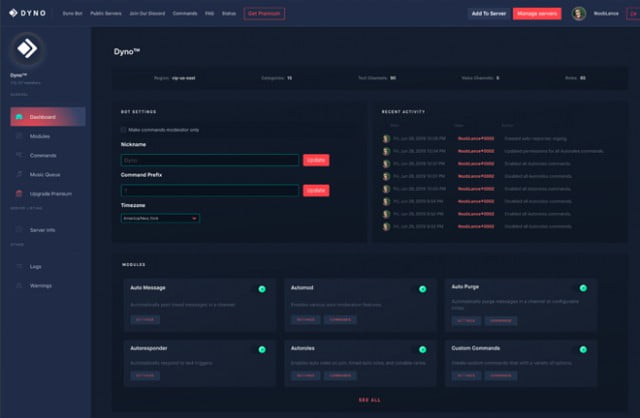 This particular bot is being used by more than 3 million+ active Discord bots and here are the reasons why they opt to go with Dyno. Dyno Bot comes with a feature-rich and customizable dashboard. You can easily on, off, and configure everything right from the user interface, A powerful moderation setup with mod logs, timely mutes, and account ban/anti-spam.
Highlighted Features:
Joinable Rank
Autorole
Powerful server moderation bot for Discord
Control everything from Dyno dashboard
Free to use
2. GAwesomeBot
GAwesomeBot is just more than a bot to moderate chats. It's a true fact that GAwesomeBot can moderate comments and chats, ban/unban, award, or add members, too. GAwesomeBot comes with a whole lot of different tools and add ons to enhance your Discord server experience. Apart from the comment moderation and stuff like that, GAwesomeBot can help you in conducting In-chat polls, GAwesomePoints, Kick + ban, Trivia game, Wikipedia, ModLog, Giveaways, Urban Dictionary, To-do list, Member ranks, Weather + Time, Convert units.
GAwesomeBot can pull out search results from Google, Wikipedia, and YouTube. Apart from that this bot can even access and pull details from Reddit, too. Currently, GAwesomeBot is in the Beta stage and you can expect some sort of bugs and report it to the developers.
Highlighted Features:
Search for memes and GIFs
Web search results from Google
Wikipedia integration
Urabn Dictionary
Conduct giveways
If you want to set up your own commands to trigger a particular action, you can readily use the MEE6 Discord bot. This is a highly customizable Discord Bot with extensive features and auto commands features. The best part is that you can set up your own commands to trigger a particular function. Let's say that you wanted to create a Discord command to pull up a function, just go to MEE6 settings and create it. Next time onwards when you use the command, the particular task will be executed in no time.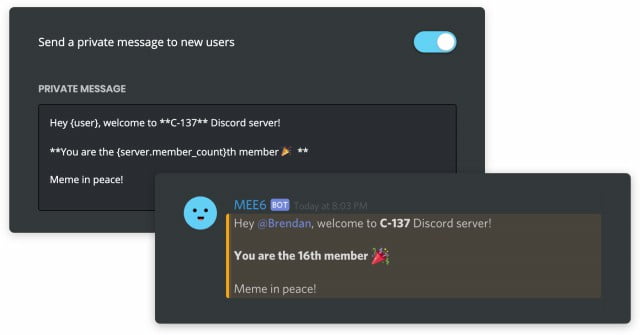 MEE6 comes with powerful Moderation features and also sets punishments for people/members who break the rules multiple times, You can also create customized welcome messages for every new group member, too. You can add MEE6 free version to your server right now and add the premium MEE6 version to your server by paying a small amount for the subscription.
Highlighted Features:
Create custom commands
Setup streaming and social media alerts
Setup Levels and Xp on your server
12 million plus installations
Also, Read Best Android Emulators for PC
With over 16 million installations, Rythm Bot is one of the most popular music streaming bots for Discord. You get access to some advanced music playing options while using the Rythm bot. At the time of writing this article, Rythm Bot supports multiple online music streaming services like YouTube, SoundCloud, Spotify, etc.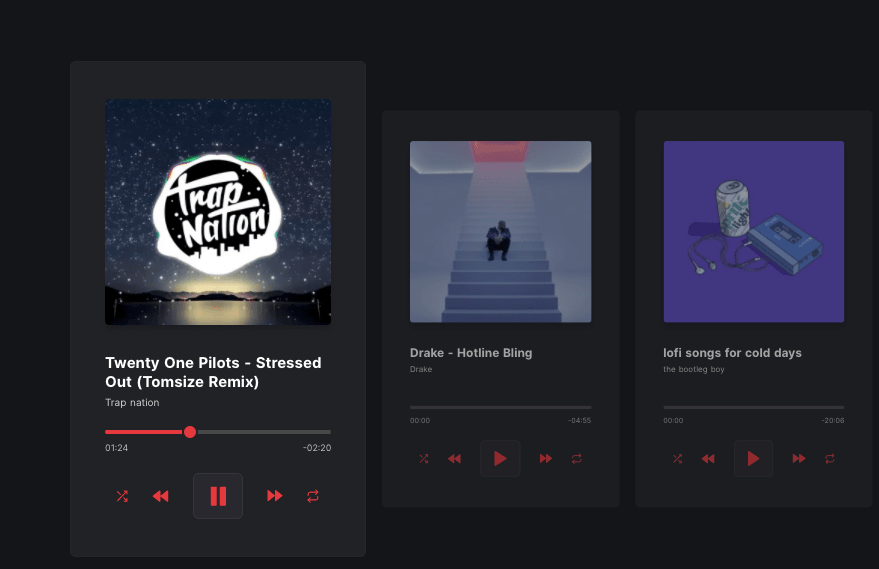 Rythm Dashboard lets you customize the bot settings without having the need to change them from Discord. Furthermore, the Rythm bot commands make it easy for you to play, pause, seek, skip music. You can also conduct a vote to skip songs and music-based quizzes as well.
Do check out Rythm bot if you are looking for the most powerful music-playing bot for Discord.
Highlighted Features:
Play music from YouTube, SoundCloud, Spotify, etc
Commands to control music playback
Create vot to skip songs
Music Quizzes and Points
5. RED
RED is a highly customizable self-hosted Discord Bot to power boost your Discord Server. This is very similar to the command option that is available in MEE6 bot for Discord. You can set up your own shortcode for different ask and execute it at any time upon calling it. The centralized moderation system and intuitive dashboard make it extremely easy to manage your Server in ease.

As many other bots mentioned in his article, RED is a self-hosted one and you are not required to set up a third-party server for RED. RED Discord bot can also play music from youtube, Soundcloud or even from your own hard drive, you can search for Gif, trivia games, alert messages, and a lot more. As add ons, you can configure and use your own custom-built Python scripts from the plugins section.
Highlighted Features:
Streaming alerts
Custom Commands
Search for GIFs
Imgur integration
6. Tatsumaki
Tatsumaki is basically a Discord Bot aimed at making Moderation a whole lot simple and easy. It can Tailor your Discord experience by adding different Server-Specific Settings and integrating RSS Feeds. Server-Specific Settings with powerful user moderation settings and also different interactive features for your server members.

By enabling some Tatsumaki features, you can let your server members earn XP and Levels with a visually interesting levels system. Reputation is purely based on the upvotes a particular member gets from other users. This is really interesting and makes the user participation even better and interactive.
Highlighted Features:
Role management
Notifications
Social integration
Moderation
Leveling and XP
7. Dank Memer
Dank Memer is an awesome Discord bot to generate and send various memes within the server. With the help of Dank Memer, you can easily create or manipulate images to send on the server. There is a currency system in the bot which you can use for various fun activities.

Dank Memer commands make it easy for you to use the bot on your server. If you allow members to share memes and funny content on your server then you should definitely add Dank Memer.
Lastly, the bot also comes with certain server moderation options as well. Using these moderation commands, you can easily ban people, etc.
Highlighted Features:
Easily create memes
Manipulate images to make memes
Currency system for timepass
Moderation system
8. Pancake
Pancake is a multipurpose Discord bot to do effective community moderation, stream music, funny commands a lot more. Pancake bot is made by JavaScript using the Eris library This is Top Discord Bot is now live on more than 300000+ active servers and users use it for a reason, quality!. The funny commands section includes Akinator, image generation, and reaction images.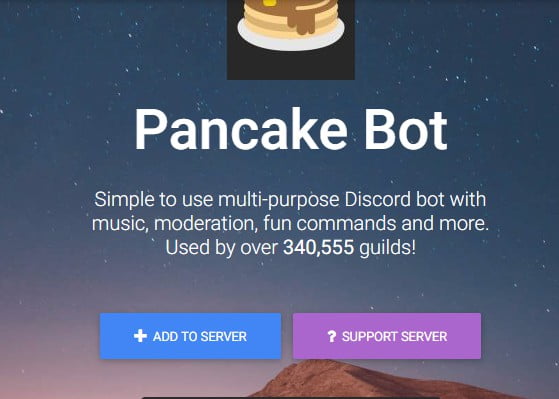 Apart from that, the effective Music Player allows you to play music from various sources including YouTube and SoundCloud. Pancake also comes with simple moderation tools, too.
Highlighted Features:
Server moderation
Play music from YouTube, SoundCloud, etc
Funny commands support
9. Probot
Probot is yet another multi-purpose Discord bot out there. There are tons of different things that you can do with the help of Probot for Discord. First of all, the bot allows you to create and display a highly customizable welcome messages for all new members of the server.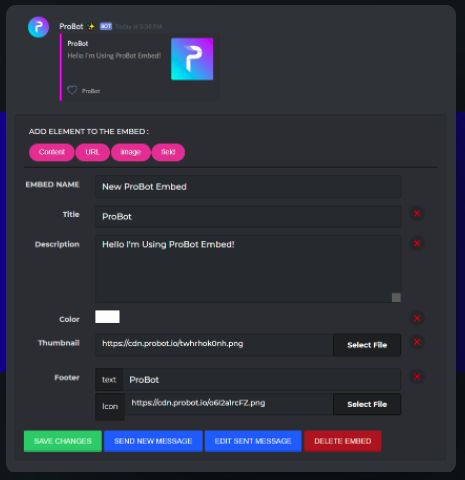 The Auto-moderation feature makes sure to keep all the unruly members out of the server. So, Probot is also a moderation bot too. The Auto responder feature let you set a custom response for any of your trigger.
The best part of Probot is that it supports more than 13 different languages. The Anti-raid protection feature automatically blocks the raid behaviour and respond automatically at various levels.
Highlighted Features:
Server moderation
Auto moderation
Supports more than 13 languages
Auto responder
Customizable welcome message
10. Mudae
If you are into anime or gaming characters then you are definitely going to like the Mudae bot for Discord. Mudae lets you customize your Discord server with different Anime characters like husbando, waifu, etc. You can easily set DP on Discord based on any 35,000+ characters on the Mudae bot.
The bot comes with more than a hundred thousand GIFs that you can send on the server. The command features let you moderate the server as well. The moderation feature is basic in terms of features but should be okay.
One thing I like a lot about this bot is the anime-based quotes auto-generation. You can display various quotes from different animes easily. The bot also comes with certain word games that you can play with other members. The word games are based on Animes.
Highlighted Features:
Get access to 100,000+ GIFs
35,000+ Anime characters
Word games
Anime-based quotes
11. FreeStuff
Do you want to get updates regarding paid games being made available for free? Various gaming services and platforms provide paid games for free. But we might not know about it. For example, Epic Games were providing GTA V licenses for free but not a lot of people were aware of the same. This is where the FreeStuff bot for Discord comes into the scene to solve this problem.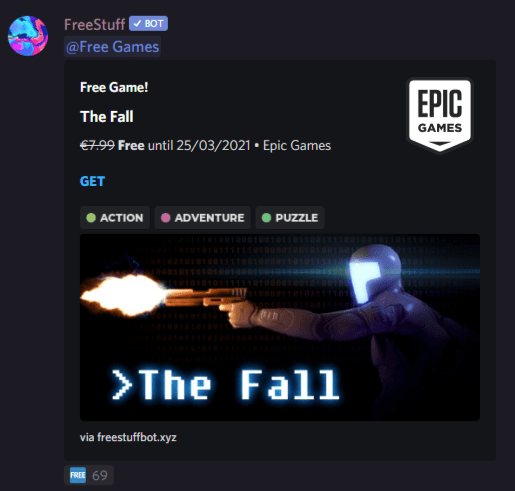 FreeStuff notifies you about all the paid games that are available for free. You will be a small message or notifications about the same. It supports various platforms and you have the filter option to only get updates from a selected service.
FreeStuff won't notify about games that are already free but it will notify about all paid games that are currently free to download. The list gets updated frequently so make sure to unmute the bot to get updates in real-time.
Highlighted Features:
Get notified about paid games being available for free
Set filters for a specific platform only
12. YAGPDB
YAGPDB stands for Yet Another General Purpose Discord Bot. As the name itself suggests, YAGPDB is a general-purpose bot for Discord that will help you automate a lot of tasks within the server. First of all, YAGPDB supports both general moderation and automatic moderation. It will help you to automatically ban, unban, mute, kick people from the server.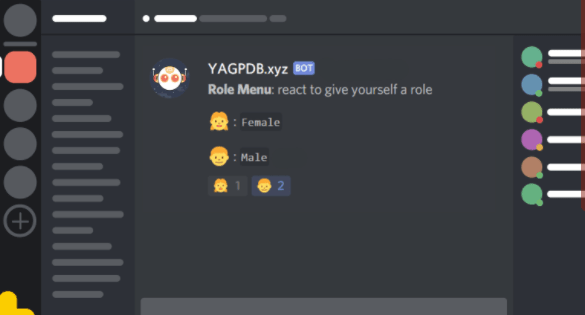 The bot also allows you to display content via a feed from websites like Reddit and YouTube. Not just Reddit and YouTube, you can manually add pretty much any website. All you need is the direct link to the feed of the website.
YAGPDB also supports custom commands as well. It is very similar to what we get in MEE6. You can configure those to any actions of your choice.
Highlighted Features:
Custom commands
Assignable roles
Feed support
Auto and manual moderation tools
13. Sesh
Are you looking for the best calendar bot for Discord? Sesh is a super cool calendar bot for Discord with tons of features. As you might already know, Discord does not come with any calendar or scheduling option by default. This is where this plugin comes into play.
Sesh will help you add events to your calendar and get a reminder about the same. This will be super useful if you are someone who schedules games or other events with other members of the community.
One more interesting thing I liked about Sesh is the automatic time zone conversion. If you play with a lot of international players then this timezone conversion feature will be helpful to you. Lastly, the bot also comes with Google Calendar integration as well.
Highlighted Features:
One of the best calender bot for Discord
Automatic time zone conversion
Google Calender integration
Reminders
14. EPIC RPG
Do you want to play a game inside of Discord itself? EPIC RPG is a game bot for Discord through which community members could play games on the server. As the name itself suggests, this is a text-based RPG game. Members of the server can increase their levels by participating in the game and gaining points.

You can get and sell armor and weapons to other people on the server as well. The bot has about 15 dungeons where you have to compete with dungeon bosses to win the round. If you want to have fun by playing with other members on the server, you can definitely try the EPIC RPG bot for Discord.
Once added, you can use the RPG start command to get all the commands and rules that you need to know for the gameplay. If you have some time to spend playing with community members on the server then make sure to add epic RPG to your discord server.
Highlighted Features:
Play RPG game within the Discord server
Compete with other members and earn points
15. Pokétwo
Pokétwo is yet another game bot for Discord. The game involves finding and catching pokemon on the server. During a conversation on the server, Pokemons will appear randomly on the screen. The member who collects the most number of Pokemons will gain the most points.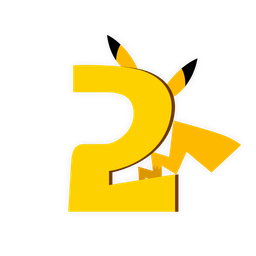 This is a cool game that you can add to your server to make it engaging. Once you have collected a lot of Pokemons, you also have the option to trade them with other members on the server as well.
There are different levels and game types to make it more interesting too. Do add this bot to your server if you want to add the Pokemon game.
What's Next?
These are some among the most useful Discord Bots for your server to enhance the performance and user interaction. The majority of the Top Discord Bots mentioned in this article comes with one or another form of interactive feature that will let your server's conversation moving on. You can add any one of them of your choice for free and get it installed on your Discord server. Be sure to visit this page again to get more updated Discord bots and plugins to enhance your Discord Server.