For some reason, if you want to unban someone on Discord, here's how you can do it. Similarly, if you got banned on a particular Discord server or whole Discord itself. Here's what you need to do to get your account back. Finally, if everything failed, you can also find methods to create a new account and join Discord without getting banned again.
Discord is a popular communication medium used by millions of people like Gamers, streamers, YouTubers, and more. Discord was initially launched back in 2015. Ever since the inception of Discord, a lot of people started using it as a communication medium to keep in touch with similar minded people.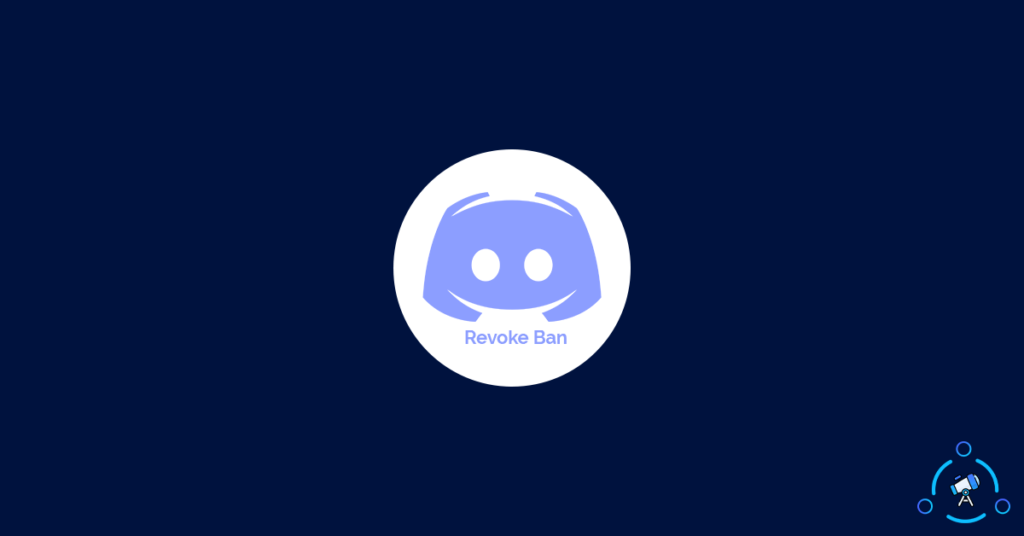 Members on any server could get banned if they do not follow the terms and conditions or done something they shouldn't have. Whatever be the reason, let's see how to unban on Discord to get the account back.
What is Ban in Discord?
First of all, you need to understand what is a ban on Discord and how it works. Basically, there are two types of banning process in Discord. The first one is a server-level ban and the other one is Discord system-wide ban.
What is Discord Server Level Ban?
Server level ban means you are only restricted from accessing that particular server on Discord. Discord has thousands of servers. If you did something wrong and the administrator can ban you. Once the ban is enforced, you will be no longer able to message or participate in any activities on that particular server. But you can still participate on other servers.
What is Discord System Wide Ban?
This is the topmost ban of all. This means you are banned from the entire Discord system, not just a single server. If your account is system-wide banned, then you can no longer access any server or participate in any activities. You may not be even able to login to Discord at all.
How to Unban Someone on Discord?
Here's how you can easily unban someone on Discord. You should have the administrator privilege on that particular server to perform this action. This only applies to the server-level ban on Discord.
Step 1: Open the Discord app and select the server from which you want to unban someone.
Step 2: Click on the down headed arrow mark next to the server name to expand the options menu. From here, select Server Settings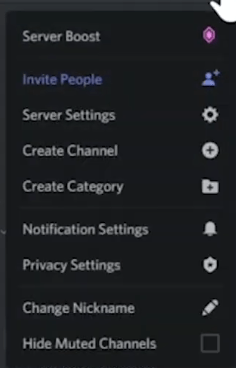 Step 3: From the left side option panel, click on the second last option called "Bans"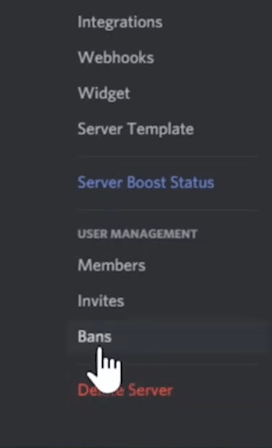 Here you will be able to find all the people that are banned from accessing this particular server.
Step 4: From the top right corner of the screen, click on the search bar.
Step 5: Type the username of the user who you want to unban. Select the profile and then click on it.
Step 6: Click on the "Revoke Ban " button

It will revoke the ban and the user can now access the server again without any issue.
Once unbanned from Discord, everything will be back to normal for the user. But, the thing here is that you should have the admin privilege on that particular server.
How to unban yourself on a Discord Server?
If you are banned from accessing a Discord server then this is what you will need to do in order to revoke the ban and gain access to the server again.
First of all, you will have to contact the admin of the server. You can do this by either contacting the admin directly through any other medium like Twitter or Email. The other option is to ask some of your friends on the same server to ask Admin to revoke the ban. This is the only thing you can do to get your account back.
How to Unban on Discord System Level Ban?
If you are banned from the entire Discord system itself, this is what you should do to get your account back.
In order to get your account back, you need to get in touch with the Discord's Trust & Safety team. You need to explain everything and convince them to revoke the system level ban on Discord.
1. Visit Trust and Safety page of Discord.
2. Enter the email and select the Report type as "Ban Appeal an action Trust and Safety took on my account"
3. Confirm that your account was not banned for being too young to use discord. Also, confirm that you have read the terms and conditions and the email you typed is correct.
4. Now you need to enter the subject, description and attachments (if any)
5. Solve the captcha and finally click on the submit button.
You need to convince the team to unban your account by typing it in the description section. Wait for the reply from the team and see if they revoke the ban.
Create New Discord Account Without Getting Banned
As you might already know, if you get a Discord system-level ban, it will also blacklist your IP address as well. In this case, even if you create an account normally, it will be banned again by the Discord team.
Here we have a workaround for this.
All you have to do is just use any VPN apps or proxy software to hide your original IP. Once the VPN is enabled, go ahead and create a new Discord account. As the IP address is already changed, they won't ban your account again. Make sure to turn on the VPN every time you access Discord.