Have you been facing the "Update Apple ID Settings" stuck issue on iPhone? Well, you are not the only one who has been facing this issue. This issue actually started showing up after Apple introduced iOS 15.
The error message read "Update Apple ID Settings. Some account services will not be available until you sign in again." There are a couple of reasons why this issue might be occurring. Some of the common reasons are updating the Apple ID password and updating to iOS 15 from its beta version. So, how to fix this issue?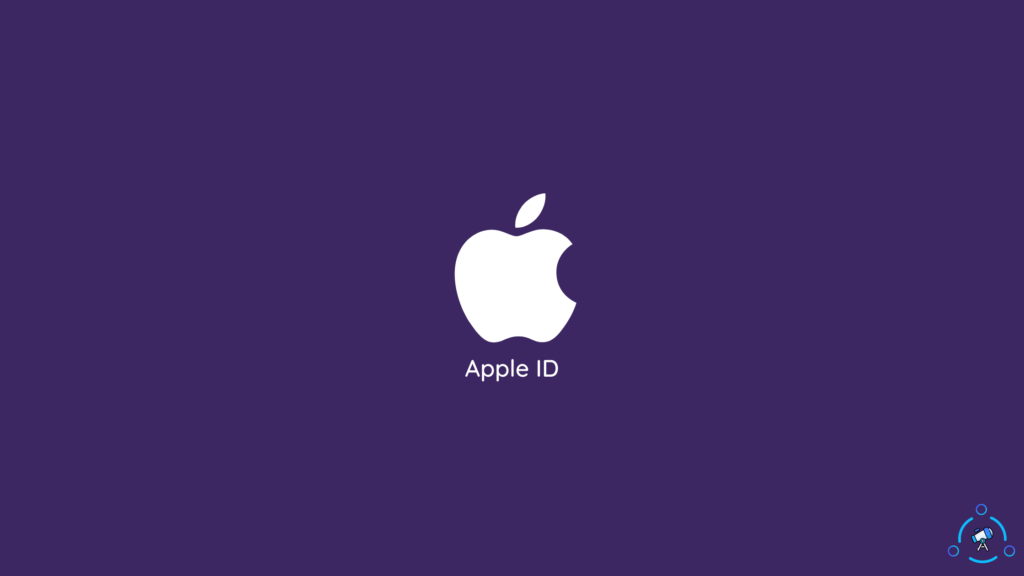 How to fix "Update Apple ID Settings" Stuck Issue on iPhone
When the setting app is not able to make contact with the servers of Apple during any updating process, the device starts showing this error message.
There are a couple of solutions that can help you in solving this issue and you can find their solutions below.
Method 1: Restart Your Device
Restarting the device is one of the basic solutions that can solve most issues on any device.
If you are unable to restart your device then you need to force restart the device. Now, iPhones such as iPhone 6, 7, 8, and SE 2 have different restart options in comparison to the newer models. To force restart these devices you need to hold down the Power button and the volume down button together.
In newer devices such as iPhone X, 11, 12, 13 and their variants, force restart can be initiated by pressing and quickly releasing the volume up button and doing the same for the volume down button, and pressing and holding on to the power button.
If you are having trouble with trusting an app on iPhone then, here is the How To Trust an App On iPhone – Guide.
Method 2: Check the Status of the Apple System
Though it's very rare there are instances when the Apple server is down. This could lead to this issue as the setting app won't be able to interact with the Apple servers due to downtime.
If there is any scheduled or immediate maintenance Apple will update that on their System status page. To access the Apple system status page, you can Click Here.
Method 3: Verify Your Apple ID Password
Though it's very unlikely but verifying your Apple ID and Password would be a good idea too. To check that you can go to the setting app on your device and click on your name. After that verify whether the Apple ID is correct or not.
If you have other Apple devices and have changed your ID and password on them then make sure to update the ID password accordingly on all Apple devices.
Method 4: Sign Out & Sign In iCloud
The sign-out & sign-in process might another way by which the "Update Apple ID Settings" stuck issue on iPhone can be solved. To sign out of your Apple device follow the steps provided below.
Open the Settings app on your device and tap on your name at the top.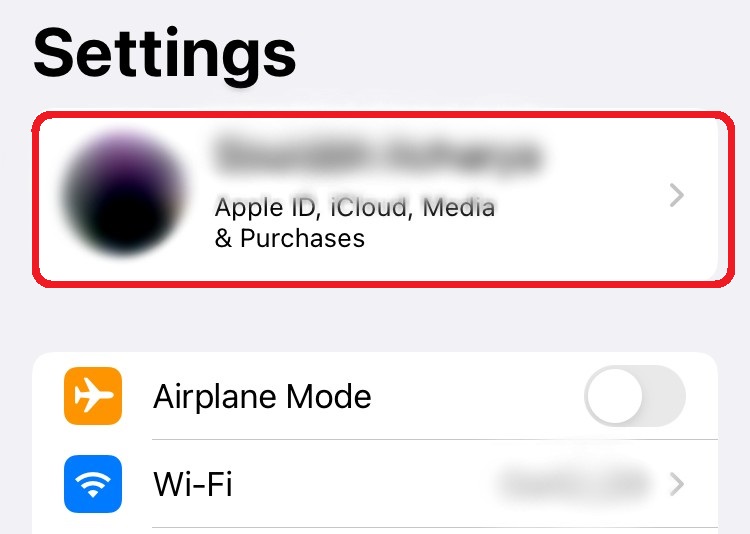 Scroll down to the bottom to find Sign Out and click on it.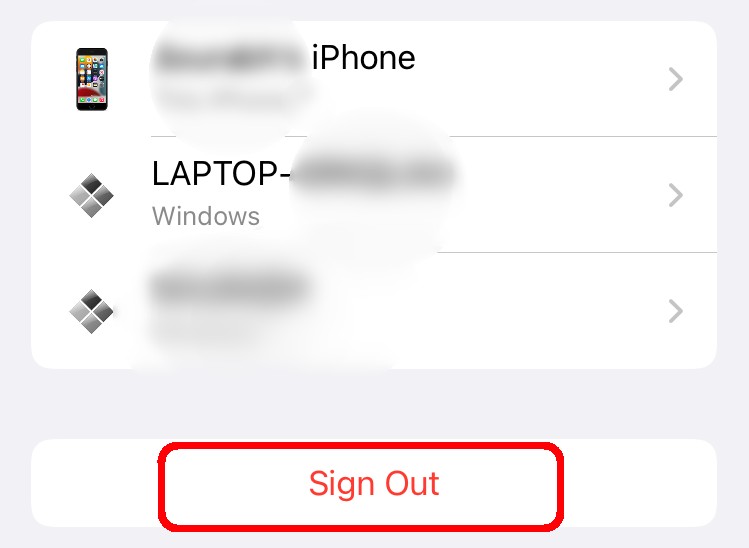 And that's it. Also, make sure to restart your iPhone after the sign-out process.
To learn about Share focus status on iPhone read What is Share Focus Status in iPhone – Meaning Explained.
Method 5: Update Your iOS Version
Updating your iOS version might come in handy when solving this issue. To update your iOS, follow the steps provided below.
Open Setting on your iPhone and go to General.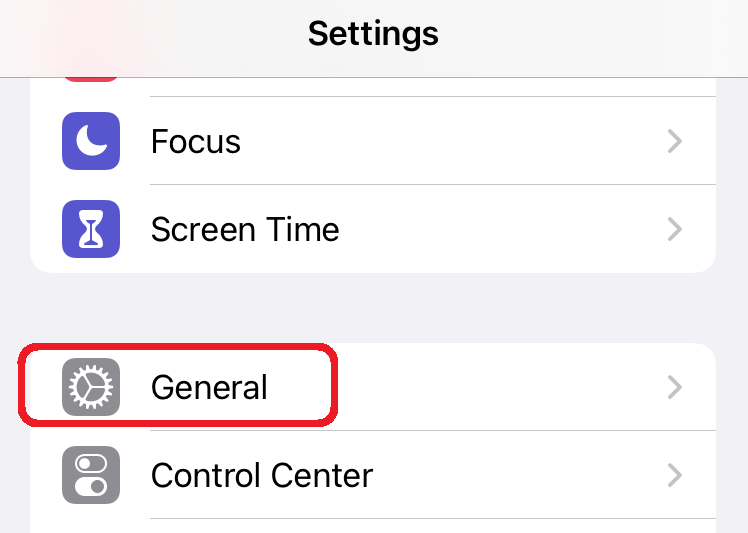 Now, tap on the Software update tab.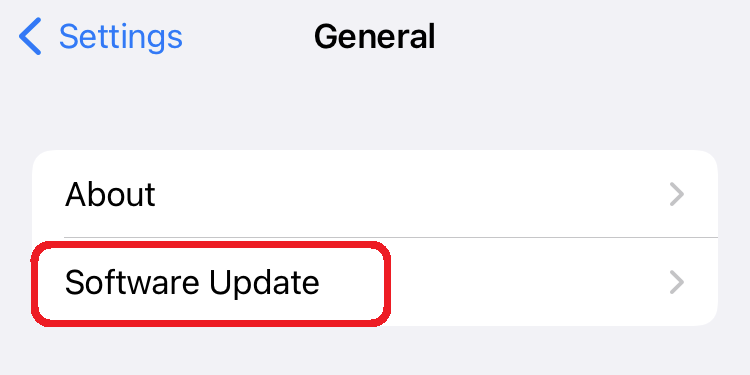 The device will check whether there is a new version available or not. Please wait for some time.
After that, tap on Download and Install. If the file is already downloaded, tap on Install.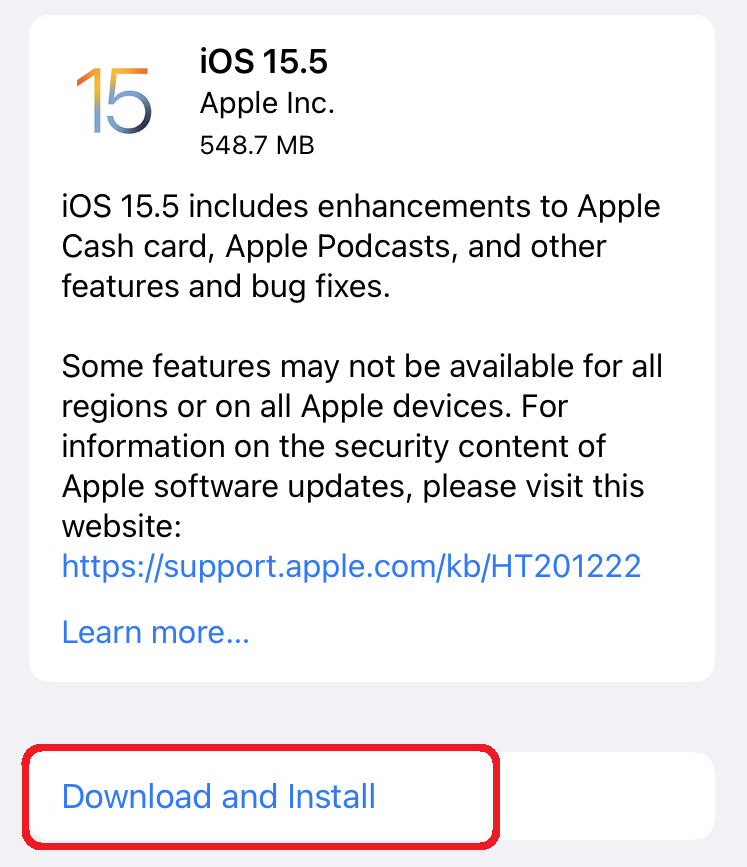 Now, wait for the device to install the update and after it's done you can start using your device.
Method 6: Update All Information On iPhone
There is a chance that your Payment option might have reached the expiry date. So, check that, and if it's expired then update the information. To update the information, follow the steps provided below.
Tap on your name after opening settings on your device.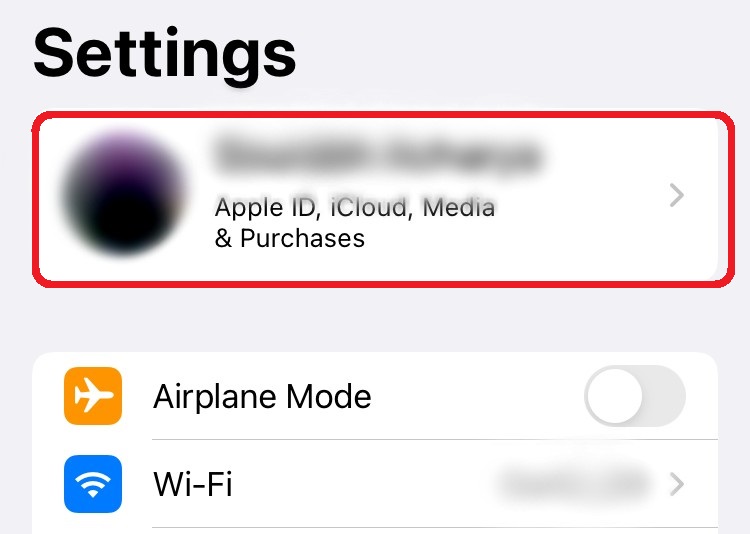 Now, find Payment and Shipping and then tap on it.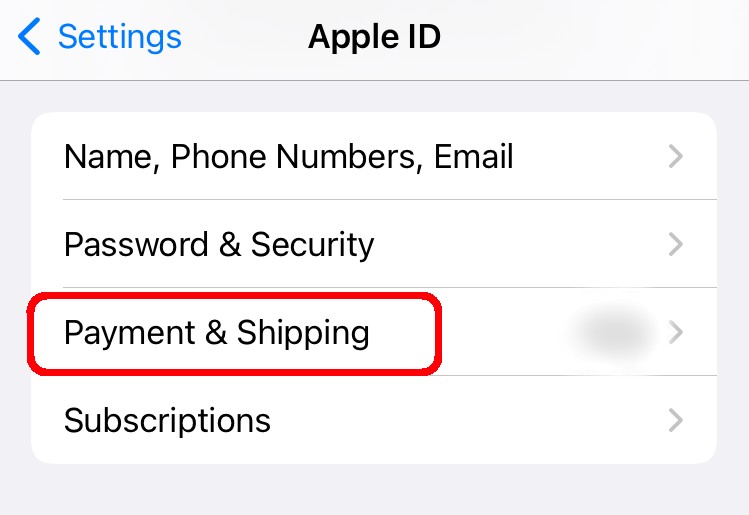 Add the appropriate details necessary.
And that would be all. This might solve the issue but if it doesn't solve the problem then move to the next one.
Method 7: Settings Reset
If none of the methods work then the only solution is to reset all your settings. This will reset all the settings to default and you will be able to start using your device as usual. To reset the setting follow the steps below.
Tap on General after opening Settings.
Find your way to the "Transfer Or Reset iPhone" button and tap on it.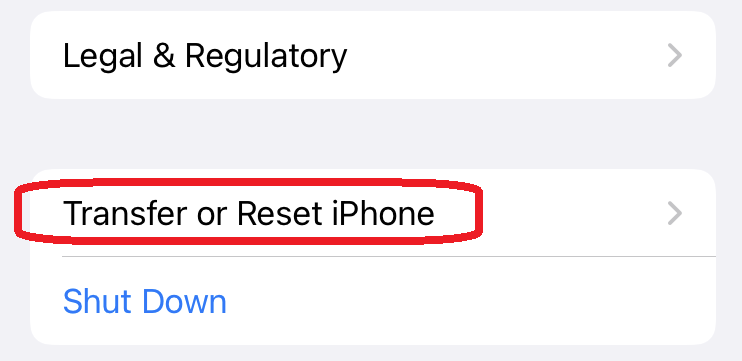 And then, tap on Reset All Settings.
After that, the "Update Apple ID Settings" stuck issue on the iPhone issue will be solved and you will stop getting the error message.
Do you want to record your calls on your iPhone? Then here are the 5 Best Call Recorder Apps for iPhone.
Conclusion
All the solutions mentioned here have been tested by us and you can use them without worrying about anything. Try these methods in accordance with how they have been mentioned in the post. We hope these methods will solve your "Update Apple ID Settings" stuck issue on your iPhone.