Focus is a new feature introduced in iOS 15 to improve your time management and productivity. If you are someone who gets bombarded with a ton of messages during your work hours then Focus mode is for you.
In this article, we will see what is Focus, what is Share Focus Status, how to enable or disable Focus status, and also see what happens when you share Focus status on your iPhone.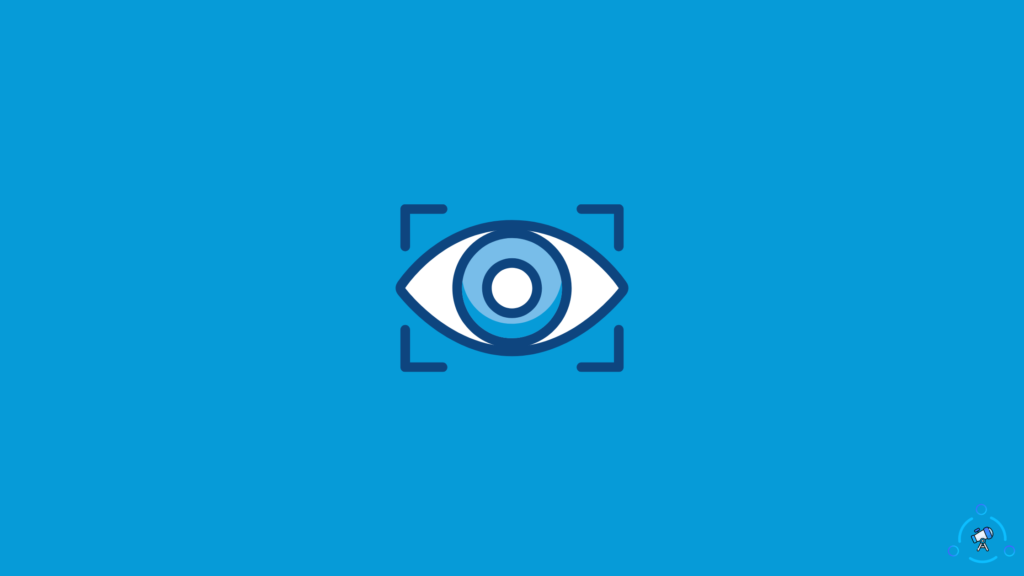 What is Focus Status?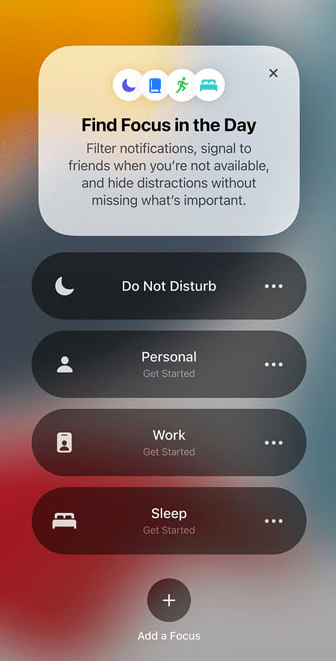 The name itself is somewhat self-explanatory. The focus feature on iOS 15, once enabled, will hold all the notifications from hitting your iPhone. It basically means that iOS 15 will not notify you about any notification so that you can stay focused and productive on what you are doing.
And more interesting thing is that there is an option that lets other people send you an emergency message on demand. This feature will be helpful when you have enabled the focus mode and someone wants to send you a super important message. Anyways, you have the option to either disable or enable this feature for your convenience.
Also see our guide on How to Fix 'Last Line No Longer Available' on iPhone 13 [iOS 15]
What is Share Focus Status?
Additionally, iOS 15 also gives its user an option to share focus status as well. This means you can broadcast your focus status with your contacts so that they can know you are engaged in something and don't wish to be disturbed by messages which are not so important.
This is a really cool feature available in iOS 15 that lets you increase your productivity by focusing more on what matters and cutting the clutter.
How to Enable/Disable Focus Status
Now that you know the basics about the focus status in iOS 15 and the option to share focus status, let's see how to enable or disable Focus status in iOS 15 based iPhones.
Follow the steps mentioned below to instantly turn on focus mode on your iPhone.
First of all, go to Settings and click on the option called Focus.
Now, you need to select the profile. Just tap on the option Personal.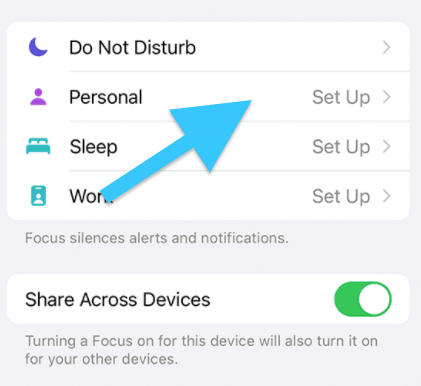 Under the Options section, you will find an option called Focus Status. Tap on it.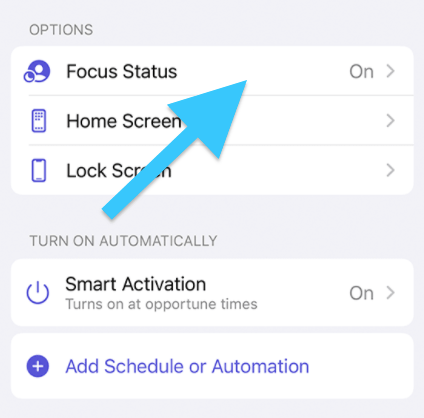 In order to share focus status, go ahead and enable the toggle.
Or, if you want to disable share focus status then toggle the option again to disable.
What Happens When You Share Focus Status
Once you turn on the focus mode, by default, iOS 15 will enable the share focus status option as well. This will basically let all other users know that you have an enabled focus mode and wish not to be disturbed by messages.
As of now, only a very few apps support this option. Other users will be able to see the message on any of the supported apps for iOS 15.
Just beneath the main message, an option "Notify Anyway" will be present. If a person uses this option to send an important message to you, iOS 15 will let this message go through and you will be notified about the same even though you have enabled focus mode.
If you are curious to know how old is your iPhone then here are some methods for the same.
Conclusion
Focus mode on iOS 15 is super useful when you want to stay productive and don't want to get disturbed by unwanted notifications. If you are someone like me who gets bombarded with a ton of notifications and messages from people then this option is definitely going to be a blessing for you.
You can either choose to broadcast the status with others or turn it off. If you choose to broadcast the same then other people will be able to see the notification stating that you have enabled focus mode hence not to be disturbed.
So, this is everything that you need to know about the new focus mode introduced starting from iOS 15