Life360 is the most popular real-time location-tracking app that helps people track their loved ones.
Many parents install the Life360 app on their children's phones to get real-time location details.
At least for some people, Life360 intrude into their personal life, and they consider it a breach of privacy. They are afraid Life360 has access to their search history or personal files.
So many people plan to uninstall the Life360 app or delete their Life360 account.
But this leaves us with a question – what happens if you delete your Life360 app or account?
Let's find in this article.
What Happens If You Delete or Uninstall Life360
If you delete or uninstall the Life360 app from your phone, the app will no longer have access to your real-time location. Other people in your circle will see your last recorded location, which will no longer be updated.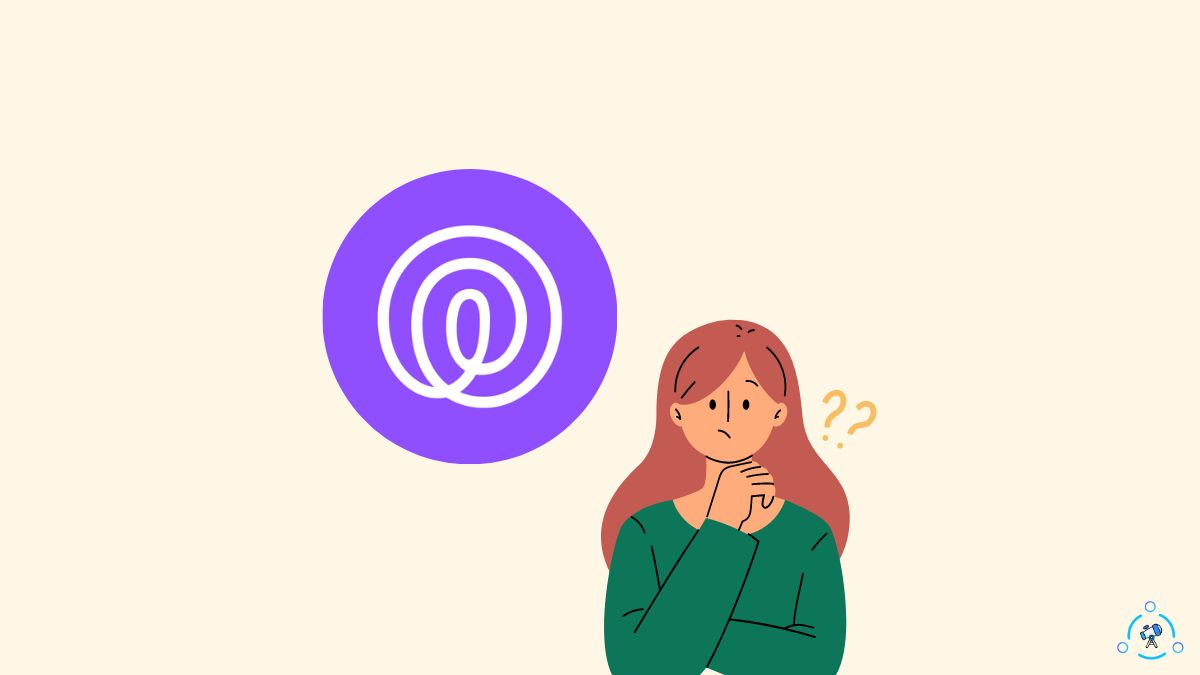 The Life360 apps make use of location services on your phone to track and send your real-time location. If the app is uninstalled, it will not have access to the location details.
Uninstalling Life360 will not delete your account. You can install the app and log in to your account anytime.
As the location details won't update any longer, you can expect a call from your parents and ask why Life360 is not updating or if you have deleted the app. To trick the system, you may try the Life360 ghost mode.
In short, as soon as you uninstall or delete the Life360 app from your smartphone, your last location will be shown to others, and it won't update anymore.
For some time, Life360 may even show No network or phone off status for a while.
Uninstalling the Life360 app from your smartphone and deleting the Life360 account altogether are two different things.
Let's see what happens if you choose to delete your Life360 account.
What Happens If You Delete Life360 Account
Deleting your Life360 account will permanently delete all your account information, including location history, personal details, email, etc. Once the account is deleted, your account will disappear from all the Life360 circles that you're part of.
If you uninstall the Life360 app from your smartphone, your account is not deleted, and all the details are still preserved on the Life360 server. On the other hand, if you delete your Life360 account by visiting the delete account option on the app, you permanently delete all the personal details.
If you no longer wish to use Life360 or its services, you may choose to permanently delete your account and clear all data from this over.
How To Delete Life360 Account
Deleting the Life360 account is simple and can be done right inside the Life360 app. So let's see how.
Open the Life360 app.
Tap the Settings icon towards the top left corner of the screen.
Tap the Account option underneath Universal Settings.
Tap Delete Account under Account Management.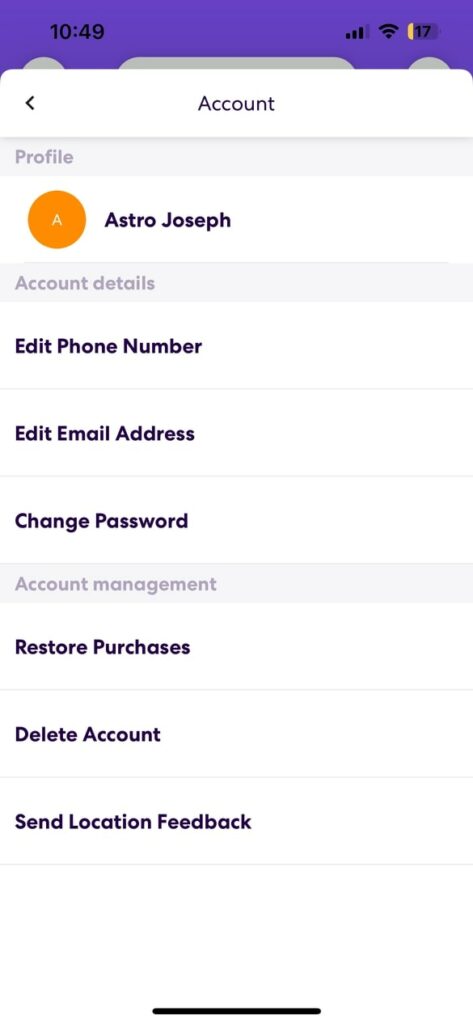 Scroll down and tap as I confirm the above.
Tap the Delete my account button to proceed.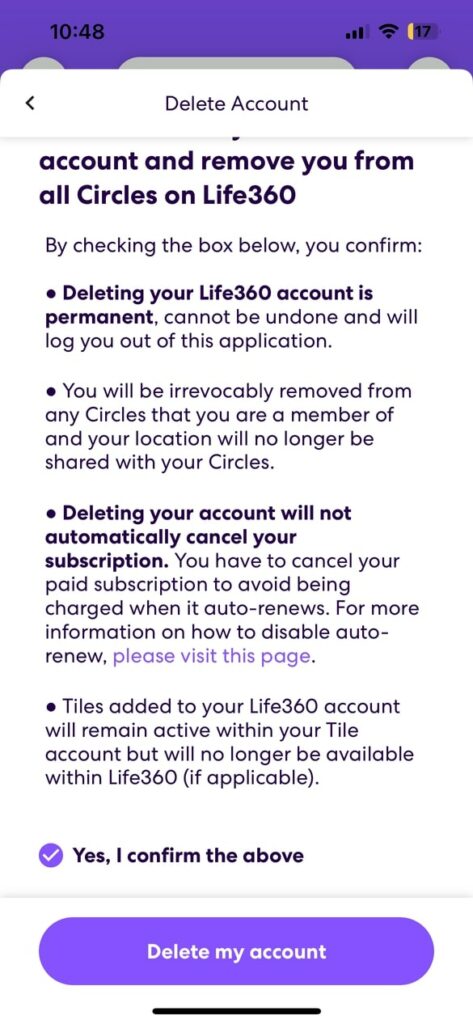 Now that you have deleted your Life360 account, you will be removed from all circles on Life360, and all your personal details will be deleted from the server as well.
Final Words
Deleting Life360 on your smartphone will help you to get rid of the tracking.
Since Life360 uses GPS services to track your location, it will not longer have any access to your location details.
Your last recorded location, just before deleting Life360, will be shown to other people in the circle.
Finally, if you delete your Life360 account, your account will be permanently deleted and removed from all the circles.