If you have played Wordle, you might as well be able to connect with the rip off of Wordle, Nerdle. As the name suggests, the game was built for nerds. If you are not a Nerd, don't worry, you can still play the game.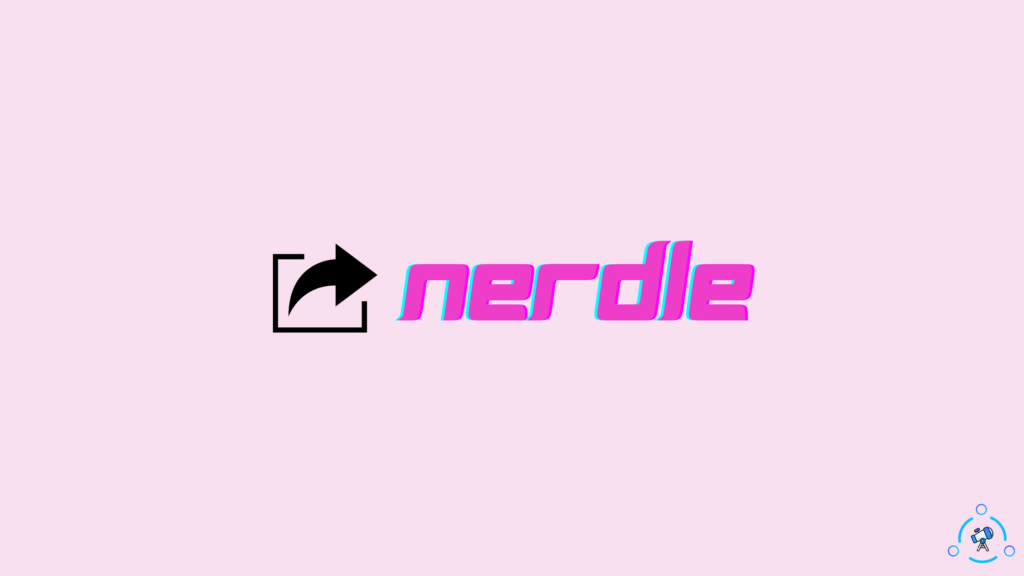 How to play Nerdle?
If you are a Wordle fan and play it on a daily basis, the Nerdle should be a walk in the park for you. It is exactly like Wordle but has numbers instead of words.
The only drawback is that this game isn't available on the Appstore or the Playstore. So the only way for you to play this game is through your web browser.
The goal of the game is simple, you will need to figure out the mysterious equation. Like every other math equation, this equation will also consist of numbers between 0 to 9 and operators like +,-,* and /. These are the only things that you will need to use. So even if you are not a maths fan, you will be able to solve these basic equations.
Since it includes math, most people think that this is tough to play the game. But let me tell you the game can be played by a 5-year-old.
Just like Wordle, Nerdle also provides you with colored feedback to make things easier for you.
Another thing that makes this game is easy that is, if you ever enter an equation that contradicts the laws of Mathematics, the game won't accept this.
This is enough for you to understand that this game is not only for nerds but also for people like us who are not so good at Math.
In Nerdle, you use numbers instead of words. The symbols for addition (+), subtraction (-), multiplication (*), division (/), and equal to (=) accompany these values. These are combined in various possible ways to create equations.
Rational numbers, powers are accepted but complex numbers are not accepted by the game. If you have played the game and cracked the equation, then you definitely want to share these results with your friends.
And the best part is that Nerdle actually allows you to do this.
Here is a way to share your Nerdle scores on Facebook, Twitter, Messenger, WhatsApp, Telegram, or any other app from your PC.
How to share Nerdle results from PC?
Like Wordle, Nerdle also allows you to share the block-like structures to your social media handles.
To begin, go to https://nerdlegame.com and solve the Nerdle of the Day. Try your best to solve the problem. Doesn't matter if you fail.
After you've completed the Nerdle game, you'll be given a summary of your results. Select Share from the drop-down menu.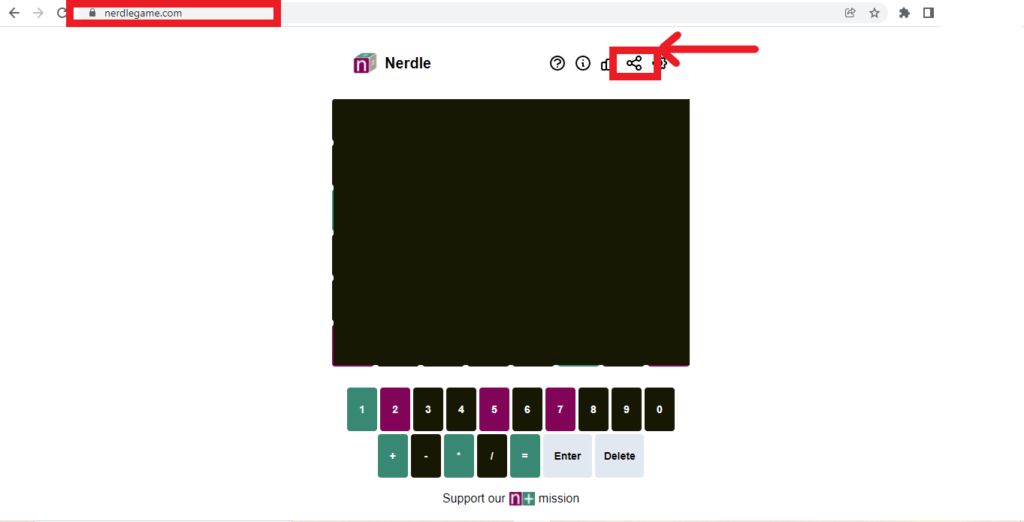 Make sure you see the message "Game copied to clipboard."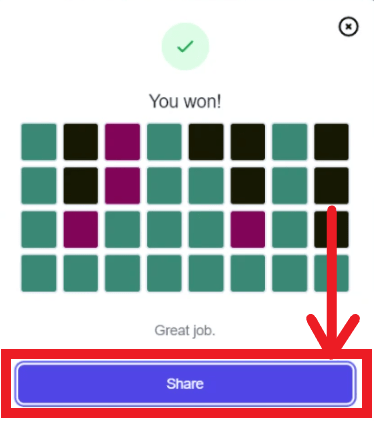 Your Nerdle results have now been copied, and all that remains is for you to share them.
Open a new tab or window in your browser and go to the website you'd like to share it with. We're going to use Facebook for this guide.
So, we'll go to facebook.com, verify that you're logged in, and then proceed as instructed below.
Click create new post.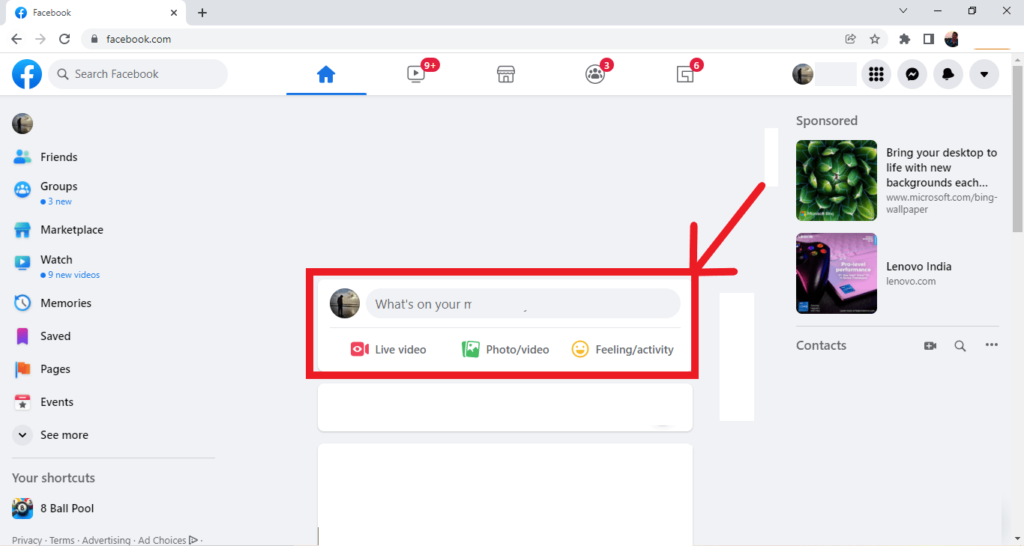 To paste the copied result into the text field, press Ctrl+V on your keyboard.
Hit on post! After adding results. Of course, this will change based on what platform you are using.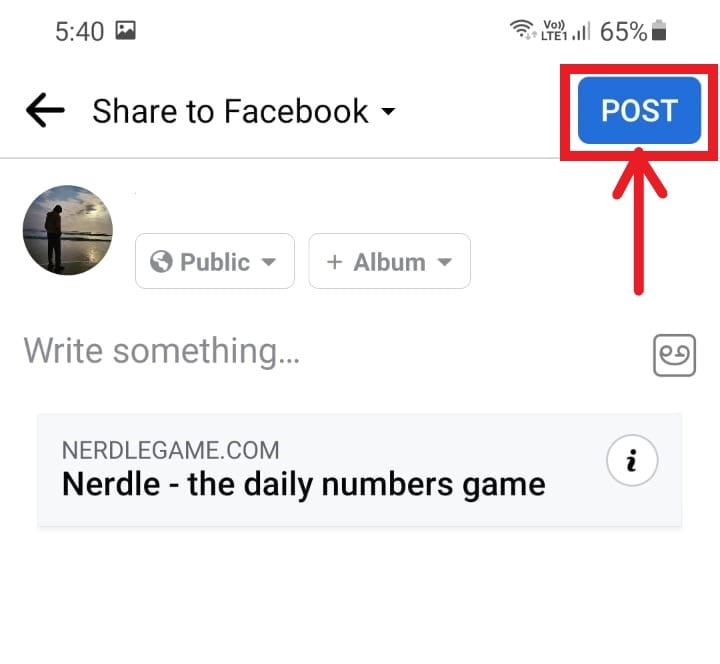 How to share Nerdle results on Mobile Phone?
I mean not everyone has a PC. If you are a mobile gamer playing Nerdle, then here are ways to share the results with your social media handles.
Open chrome or any other browser app on your mobile.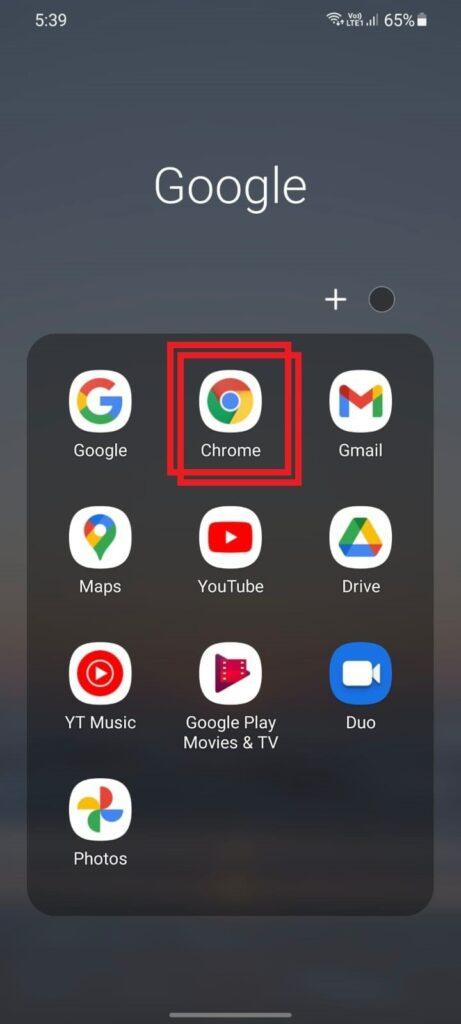 Visit nerdlegame.com and play a fun game.
In the top-right corner of your browser window, tap the share icon.
Tap share.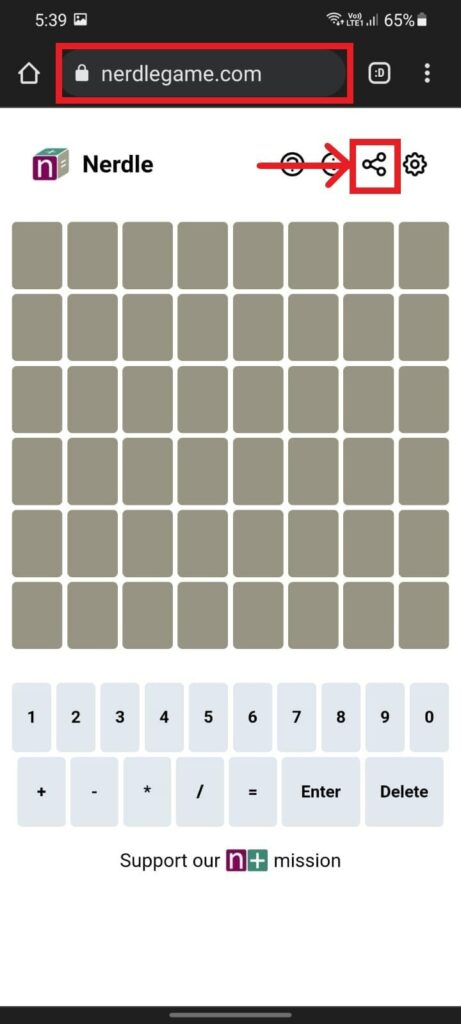 Swipe right to find the app where you'd like to share your results. We'll post the results on Facebook for the purposes of this guide. As a result, tap the Facebook symbol. The results will be instantly copied to your new Facebook post.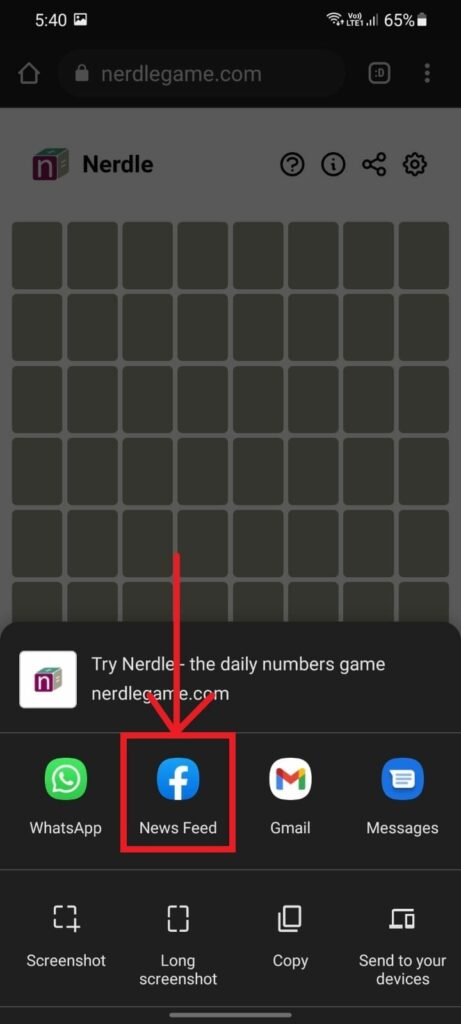 You will be redirected to Facebook new post page on the facebook app.
Tap post. Remember that you can modify your sharing preferences at any time.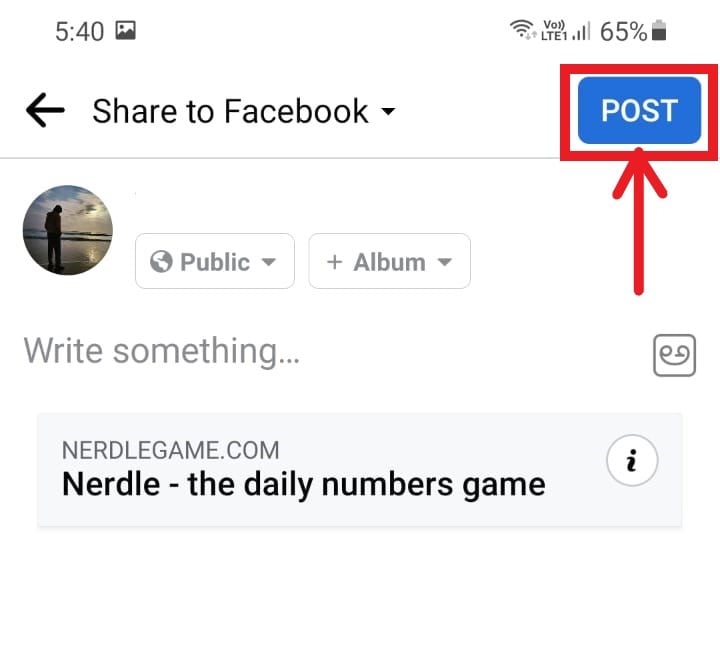 Your Nerdle results have been successfully posted on Facebook.
You can follow the same process to share your Nerdle results with other social media platforms.
If you want to know how to remove youtube shorts, then here is how to do it.