Are you looking for a working method to remove Shorts from the YouTube app or website? If, yes you are in the right place. In this article, we will see how to remove YouTube Shorts permanently.
It was in mid-2021 that YouTube introduced Shorts to the platform. It basically allows users to upload up to 60 seconds long videos in vertical format. The idea and layout are pretty similar to that of TikTok and Instagram Reels.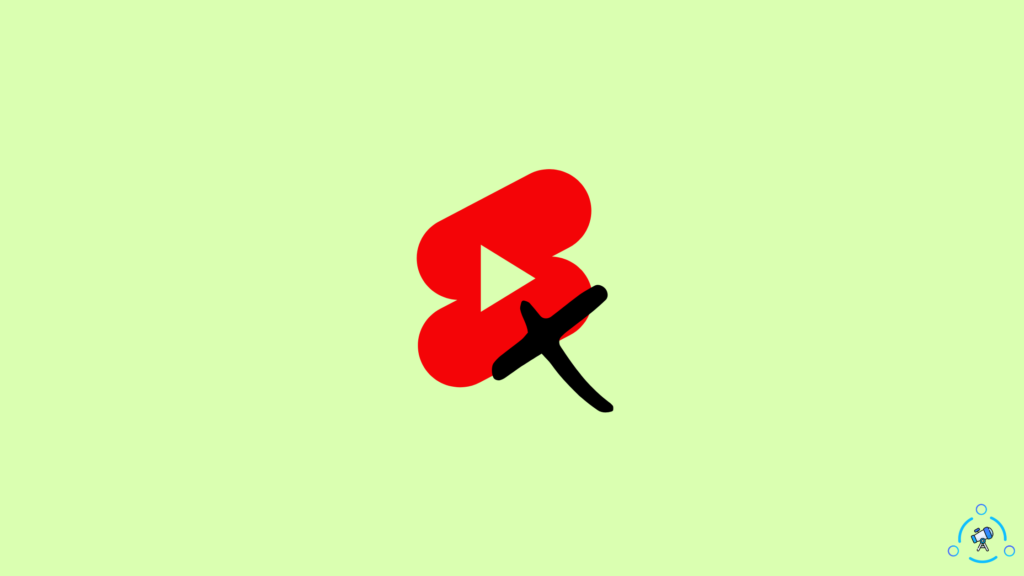 A lot of people like YouTube Shorts, at the same time there are tons of other people who hate it as well. If you are someone who finds YouTube Shorts annoying then follow the methods given below to easily remove it from the YouTube app.
How to Disable YouTube Shorts?
There are a couple of methods that you can try to remove YouTube shorts but keep in mind that there is no official workaround for it yet.
1. Downgrade YouTube App
The very first thing that you can do is to downgrade the YouTube app. It simply means, installing an older version of the YouTube app without shorts.
It was around mid-2021 that YouTube announced and integrated Shorts into the YouTube app. So, all you have to do is find and install the version of YouTube that was released earlier than the announcement of Shorts.
I will leave a link for you to download the YouTube app without Shorts.
First of all, uninstall the YouTube app from your device
Head over to this link to download YouTube app version 14.12.56. This version of the YouTube app does not have the Shorts option.
Once downloaded, install the app and sign in with your Google account.
Enjoy YouTube without Shorts.
2. Use YouTube Vanced to Hide YouTube Shorts
A lot of you might be already aware of YouTube Vanced. It is a modified version of YouTube that comes with some additional features that aren't available in the official version.
YouTube Vanced comes with an option that will let you disable shorts. Once disabled, shorts option will disappear from the app.
So let's see how to use YouTube Vanced to hide shorts.
Download the latest version of YT Vanced
Install the same on your device
Go Settings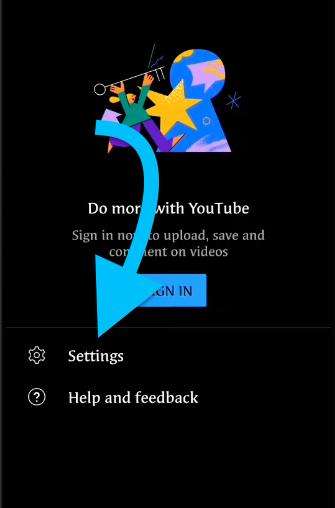 Now tap on Vanced Settings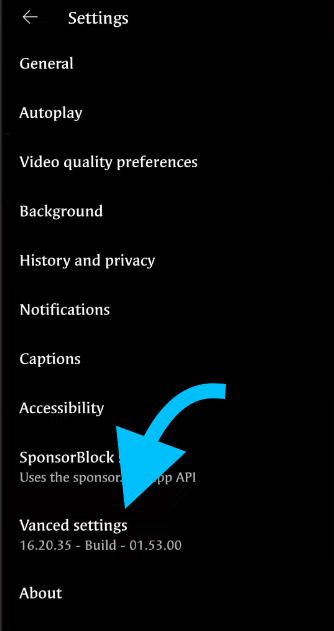 From the settings page, tap on Ad Settings
Scroll down a little and find an option called 'Shorts shelf'. All you have to do is simply toggle it to the On position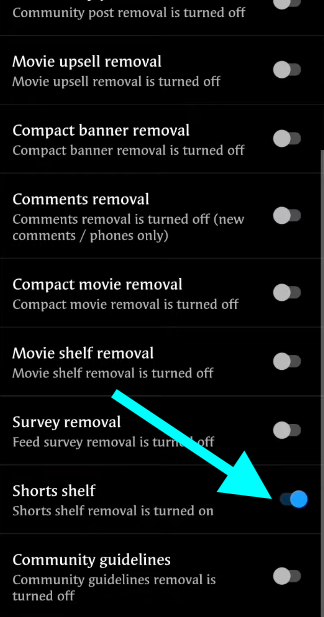 Follow the below-given methods if you want to remove the YouTube Shorts icon from the navigation bar.
Go to Vanced Settings
Open Layout Settings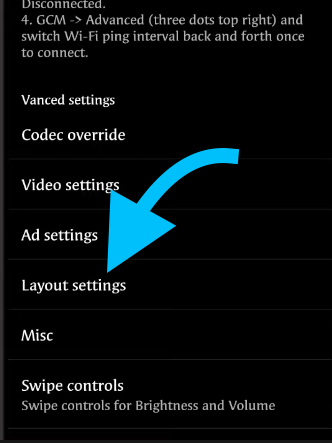 Enable the option – 'Comments location (Alpha)'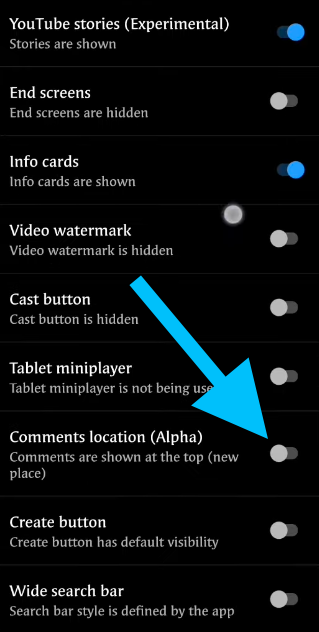 This will remove the Shorts button from the YouTube app.
3. Use YouTube's Mobile Website
Another quick workaround to get rid of YouTube shorts is to use YouTube's mobile website on your device. As you might already know, YouTube shorts is only available on the Android and iOS YouTube app.
So the easiest way to get rid of shorts from YouTube is to use YouTube's mobile website on a web browser.
Just open Google Chrome or any other similar web browser on your Android or iOS device and head over to youtube.com.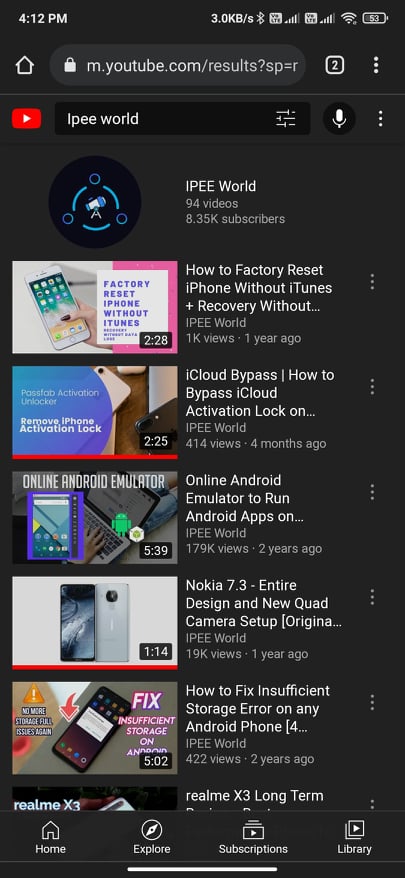 It will load the mobile version of YouTube without shots.
Remove Shorts From YouTube Homepage
There's one more trick to get rid of Shorts from the homepage of the YouTube app.
As you might have noted, YouTube now shows a set of Shorts videos as a carousel on the homepage.
To hide all Shorts videos, all you have to do is tap on the three dots icon from the top right corner of the Shorts video.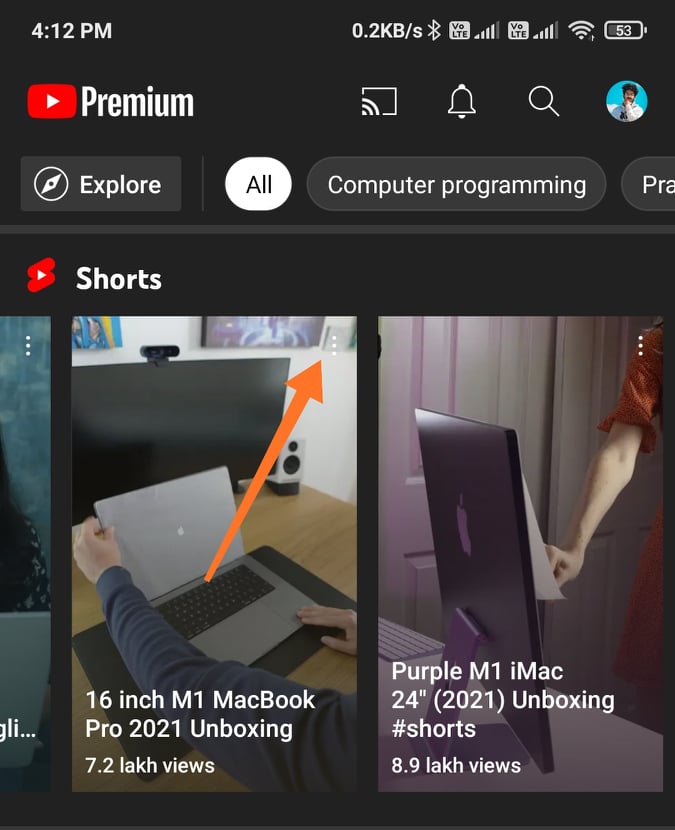 From the bottom of the screen, tap on Not Interested.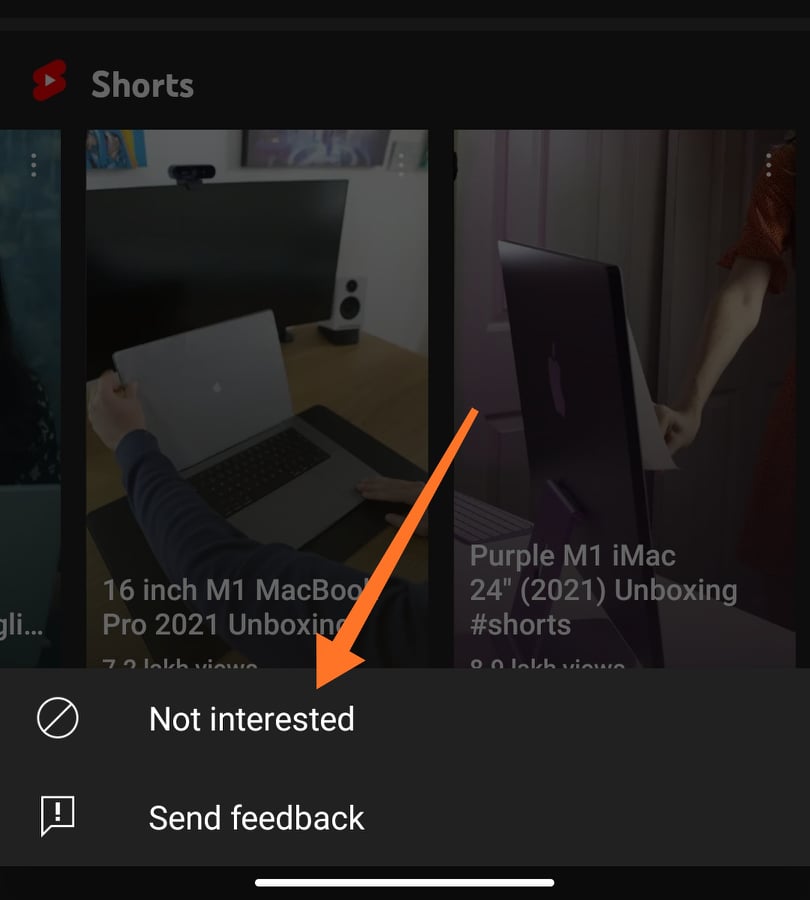 Repeat the same process multiple times until all Shorts videos disappear from the YouTube app's homepage.
This is not a permanent solution to the issue but it's a temporary workaround that you can employ to get rid of YouTube shorts from the homepage.
These are some methods that are available right now to hide Shorts from the YouTube app.
If you are a YT Vanced user then head over to the settings to disable Shorts and you are all good to go.