We might accidentally delete tweets from our Twitter account, and what to do to recover deleted tweets? In this article, we will discuss three different ways to use to undelete or recover any deleted tweets. Furthermore, if someone else has deleted a tweet from their account, we will see how we can see them as well.
Occasionally, we might knowingly or unknowingly delete tweets. But later after some time, we will realize our mistake and it might be already late for us to recover it. If it is a simple and plain text-based tweet then you can easily retype the whole tweet and publish it again, so simple. But what if it had some media files and you no longer have the backup of it with you.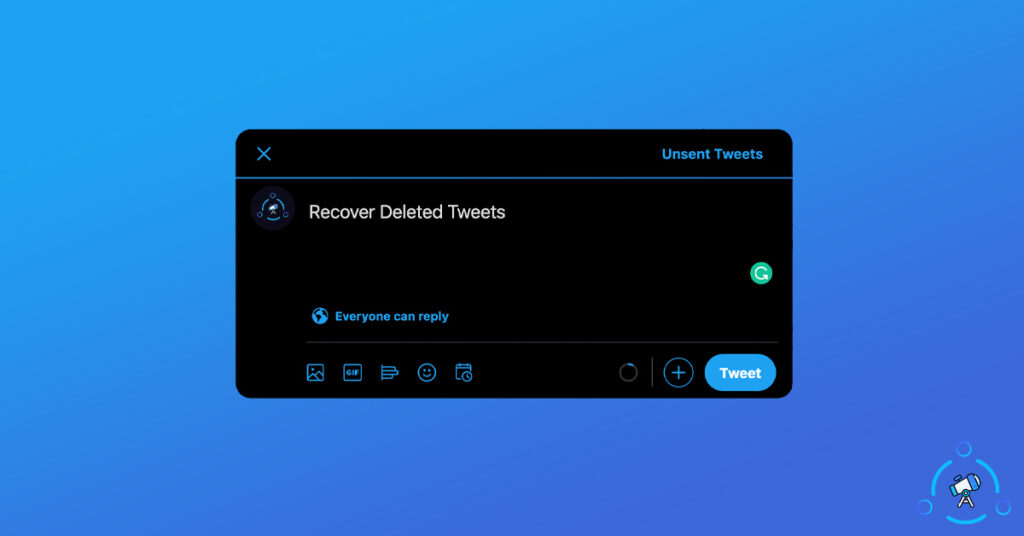 If you found yourself in this situation, the methods mentioned below will definitely help you to recover all deleted tweets from your Twitter account easily. Since there is no direct option in Twitter to recover tweets, we will have to go through a long way.
How to Recover Deleted Tweets in Twitter?
You can find multiple methods below. Follow the one that you feel is good for you.
Recover Deleted Tweets from Twitter Website
In this method, we are going to try to recover deleted tweets using the Twitter website. For this, you will have to login to your twitter account on twitter.com on your device. Once logged in, follow the steps mentioned below to undelete tweet you deleted earlier.
Step 1: From the homepage, select More button from the left side options.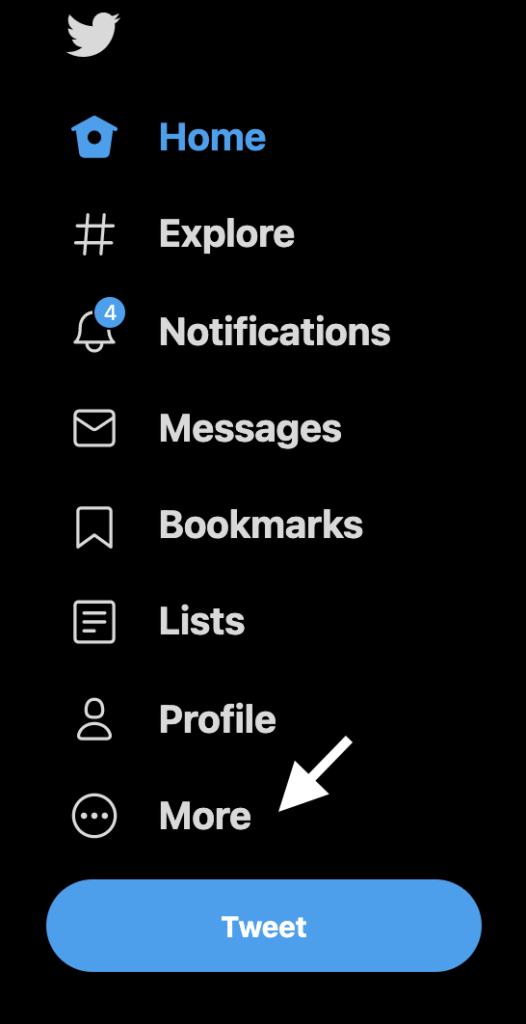 Step 2: Now click on Settings & Privacy
Step 3: Under Your Account section, you will find an option called "Download an archive of your data". Click on it.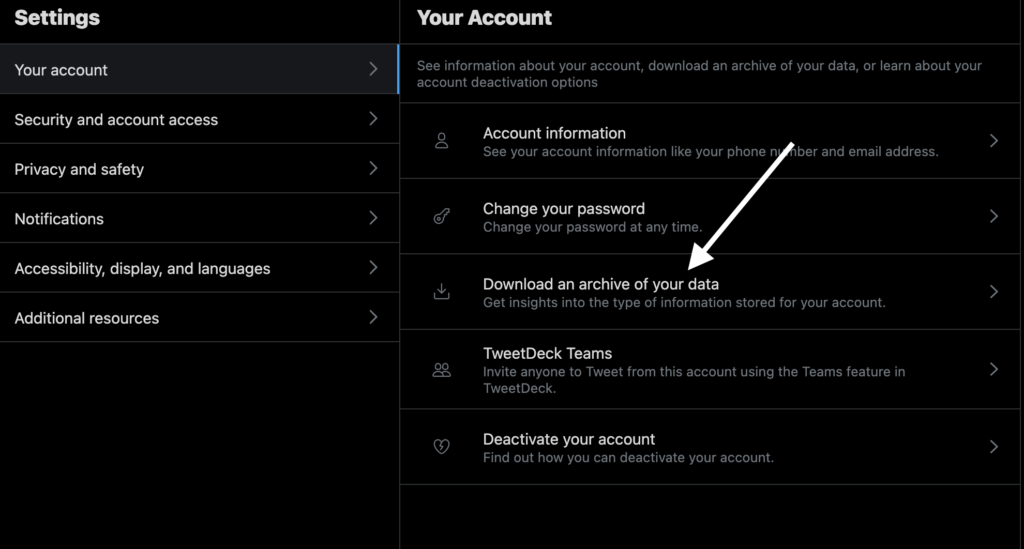 Step 4: Now you will be asked to enter your password to continue. Just type the password and click the Next button from the top right corner.
Step 5: Twitter will ask you to verify your account by entering OTP. You have two options for this. You can either receive the OTP on your Email or Mobile number. Select any option convenient to you.
Step 6: Now, you have to enter the verification code sent to your selected source and click Next
Step 7: Once the verification process is done, it will automatically take you to the Settings page and you will find a new option called "Request Archive". All you have to do is simply click on the button.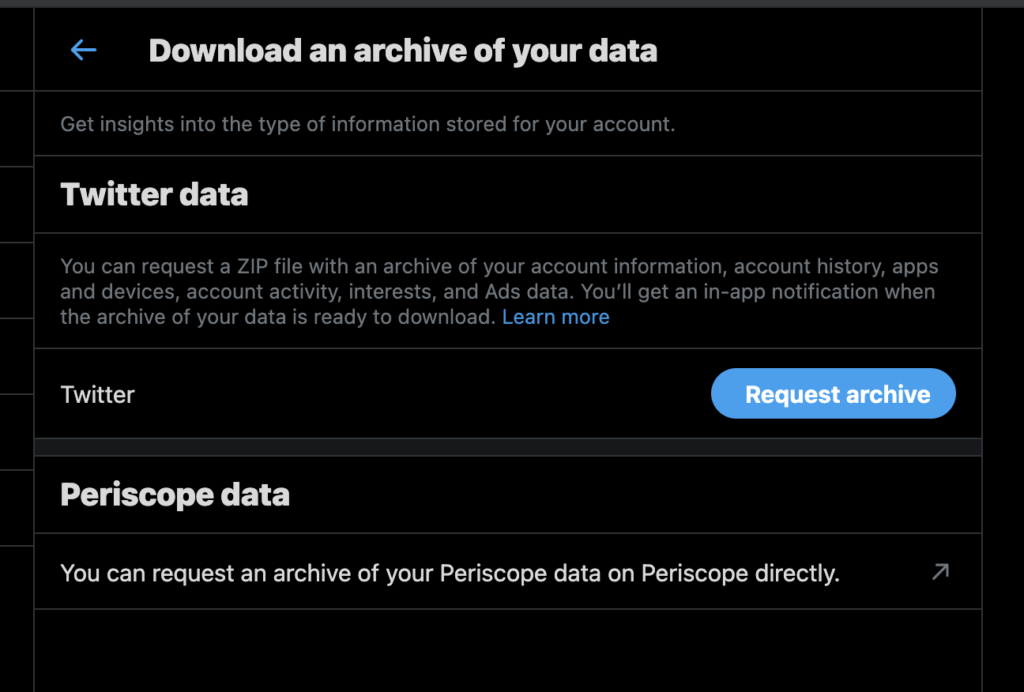 Twitter account archive is ZIP file that contains every details regarding your account. It will include your account information, account history, interest and lot more.
Usually, Twitter will send the archive file to your email in about 24 hours. Sometimes, it will take longer, too. So, next, all you have to do is to wait till Twitter prepares and sends the archive zip file to you.

Once sent, you can directly download it to your computer and then extract the contents from the folder. Once extracted, you will find an HTML file named "Your Archive.html". Just open that HTML file using a web browser like Google Chrome and you will find all your account-related data there.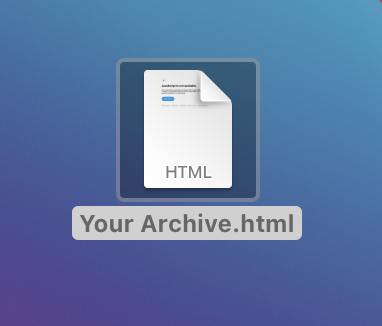 Now you can search for what you are looking for and easily recover it.
Use Wayback Machine to Recover Tweets
Some of you might be already aware of Wayback Machine aka Internet Archive. Internet Archive is basically a website where you will find snapshots of tons of web pages on the web. For some reason, if a person deletes a webpage from a website, you might be still able to find it on Archive.org.
Similarly, the Wayback Machine can be used to find deleted tweets and images as well. Let's see how to use Wayback Machine to recover deleted tweets and get them back.
This method will also come in handy when you want to find a tweet deleted by another person on their Twitter account as well.
First of all, copy the Twitter account URL of the profile from which you want to recover deleted tweets.
Visit Wayback Machine
On the search bar, paste the URL and click on the search button

Wait for a few seconds and it will see if the webpage exists on the Wayback machine's server
Now, it will display a calendar-like interface. You have to look for dates which contain a green or blue circle.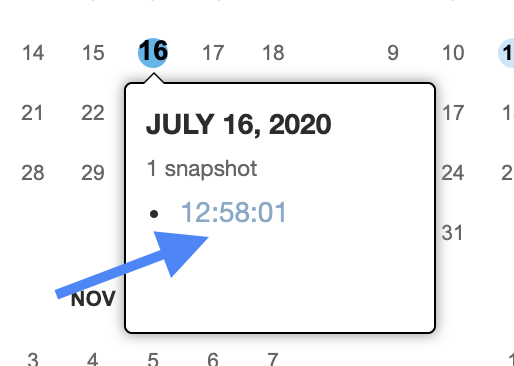 Click on it and it will show you the Twitter profile. (As per the day you selected)
Try going through multiple dates and see if you can find the tweet that you are looking for.
This is a simple method that you can use to recover deleted tweets from Twitter.
For some reason, if Wayback Machine is not working for you or it does not contain the account that you are looking for then you might want to use some Internet Archive alternatives and follow the same method.
Check Google Cache for Deleted Tweets
As you might know, Google is a search engine and contains billions of web pages indexed on its database. There are chances that you might find the tweet you are looking for on its server. The cached version of that page will be available on Google's server and we can see the tweet even if it is deleted.
Here's how to use Google to find deleted tweets and read the content.
Step 1: Visit Twitter.com and copy the URL of the profile from which the tweet was deleted.
Step 2: Now you have to add /status/ to the end of the URL. Refer to the example below to get more idea.
Example:
Profile URL: https://twitter.com/ipeeworld
Add /status/ to the end > https://twitter.com/ipeeworld/status
Step 3: After modifying the URL in the required form, head over to Google
Step 4: Paste the URL in the search box and hit enter. Now you will find the list of all tweets indexed from that particular account.
Step 5: Click on the Tools button below the search box and it will reveal two options – "Any time" and "All results". Here, click on Any time and select the approximate time that you think when the tweet was published.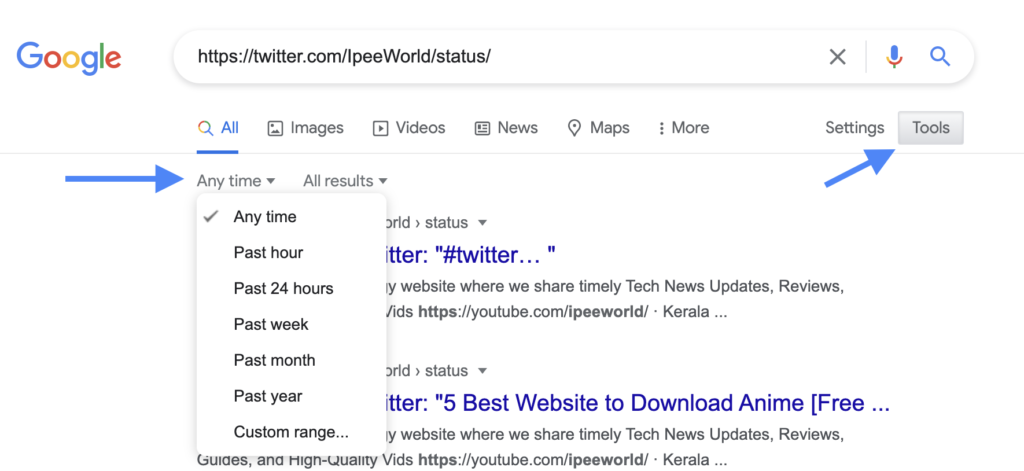 Do remember that Google might take some time to index tweets. So, you might want to adjust the time frame accordingly try with multiple time periods.
Step 6: Once you found the tweet you are looking for, click on the small downward arrow mark at the end of the URL and click on Cached button.

Step 7: It will now load the cached webpage from Google's server. Now, you can see the tweet easily and if needed copy it. The best part is that it even contains images and GIFs. So, even if you are looking for multimedia content, chances are high you will find it.
Note: Make sure not to click on the link directly from Google. If done, it will display an error 404 page. Instead of that, you will have to select the cached option to find the cache version stored on Google's server. Hope you got some idea regarding the same.
Ways to See Deleted Tweets
These are some working methods to use to see deleted tweets and restore them back. As of now, Twitter does not come with an option to undo actions like delete. For this, we will have to either rely on the Archive file or Google Cache. If you are lucky enough, you will find it using some methods mentioned in the article.
Do comment down below if you have any doubt on any steps and I will get back to you.