Slither.io is one of the best websites to kill your free time. We all like to play it, too. But, what will you do if Slither.io is blocked from your network? Today, in this article we will see How we can Unblock Slither.io to play the game without any interruption.
Millions of people around the globe play slither.io every single day. It is that cool Game that makes people get addicted to the website.
Recently, I came to know about this site and played the game for some time and really like it (I am not that too much into gaming though). We have the freedom to use the Internet, but not all websites and services. There are certain rules and regulations imposed by authorities which restrict access to some websites. You can always try VPN Services to get rid of restrictions.
Let's say that you are in your school or college and your school network has blocked some websites. It is obvious that the school authority will definitely block some websites including Facebook, and Twitter. etc. They may also block online gaming websites like Slither.io. In this article, you will find how you can use Unblocked Slither.io if your authorities have already blocked it for any reason.
How to Unblock Slither.io
I will be sharing two different methods to play Slither.io Unblocked game. You can follow any one of the methods of your choice and Unblock Slither.io.
1. Try Slither.io Alternatives
There are plenty of sites similar to slither.io. If slither.io is blocked on your computer or Netwerk that doesn't mean you can't play it at all. Below given is the list of slither.io alternatives that you can access on your computer.
Basically, these are exact clones of slither.io but hosted on a different domain. Since these domains are not blocked by your ISP or organization, chances are, you will be able to play this game without an issue.
Click on either of the link given above to visit the website.
Enter the nickname and hit the Play button.
Now start playing unblocked slither.io on your computer
Do note that these websites come with ads. So keep that in mind. If you want an ad-free experience, then try accessing slither.io with a VPN.
2. Use third party service to unblock Slither.io
In this first method, we will be using a third-party website called unblockediogames to play Slither.io without any restrictions or blocks. This method is as simple as a piece of cake when compared to the second method in the list. If you are not able to visit the website mentioned below then you can always move on to the second method which works all time.
Follow the step-by-step guide to get started,
Firstly, visit the website mentioned below
Now, it will load exact same Slither.io website through their server.
As you can see here, the game Slither.io has been loaded completely from their server. Now, we are free to use it.
Enter your Nickname
And now the game will start and enjoy Slither.io
Yes, that's it, This is the ever easiest method to unblock Slither.io in case it is blocked on your network. The website mentioned above is also having some other io games on their server like Agar, Deeeep, etc. If you want you can play them as well.
3. Javascript Method
In this method, we are using a simple piece of Javascript code and browser extension to unblock slither.io. This method is also simple and pretty straightforward. If the first method didn't get it right for you, then go with this method and it will definitely work for sure.
First, download the Javascript file from the link given here.
You should not install the script directly to your browser. Instead, follow the step below.
Download the Chrome extension called Tampermoneky and install it.
Once you install the chrome extension a new icon will appear next to the address bar
Click on the Tampermonkey icon
Click on Create New Script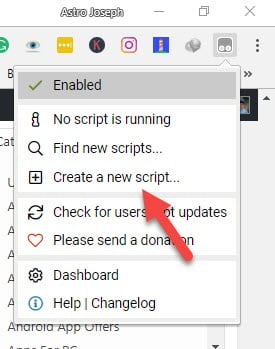 Choose the downloaded script and add it to the browser.
Now try visiting Slither.io and it will work for sure.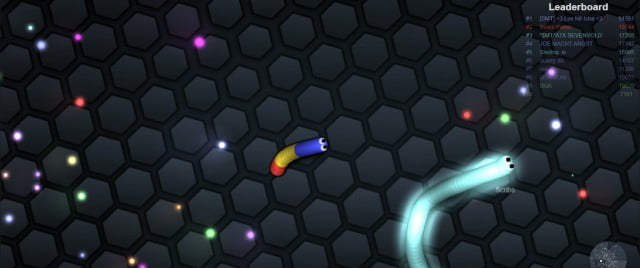 These are some of the simple methods to unblock slither.io on your device. Using a VPN would be the best method if you want the same gaming experience. Otherwise, you can also try playing the slither.io clone games as well.
Can I Unlock Slither.io on my Smartphone?
If you are a smartphone user, the good news is that the slither.io app is available on the Google play store and Apple App Store. You can head over to the App Store and download it right away.
Slither.io app for smartphones and tablets is not blocked. So you can play it right after downloading.
Why Slither.io is blocked?
Organizations like your workplace or schools and colleges will most probably block certain websites like YouTube, Facebook, Twitter, etc. These organizations don't want their employees or students to spend time on these types of websites that affect their productivity. And the simple option is to just block these websites.
Final Words
That's it. This is how we unblock slither.io to continue playing the game. Slither.io is such an addictive game you will definitely fall in love with the game. No matter who has blocked the game, whether it be network level restriction or your organization level block, this trick will help you to get this done in less than 2 minutes.
The first method is the simple one. But in any case, if you are not able to get success with the first method and then give the second method a shot. The second method involves the addition of Javascript to the web browser and the rest of the part will be automated.
Hope this article helped you in unblocking slither.io. Now share this article with friends who are looking for working methods to Unblocked Slither.io