Similar to many other messaging platforms, Facebook Messenger also comes with the option to archive messages. Archiving messages on Messenger means hiding them from the inbox. Archiving a message and deleting a message both are different.
If you have archived any messages on Facebook messenger in the past and want to view them now then this article will show you exactly how.
So let's see how to view archived messages on Facebook Messenger. I will cover the step-by-step instructions for both desktops as well as smartphones.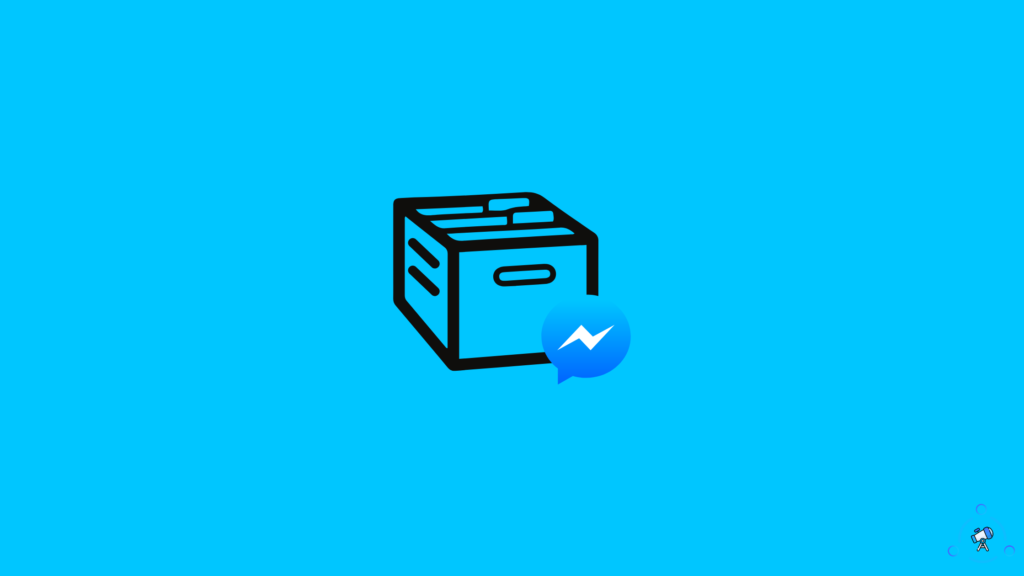 How to View Archived Messgaes on Messenger- Desktop
If you use Facebook Messenger on your desktop then follow the steps given below to see archived messages.
Open up a web browser and head over to facebook.com. If not logged in already then sign in to your account.
Once you're logged in, next you need to open up Facebook Messenger. Just click on the Messenger shortcut on Facebook or click on the link given below to open messenger.
Once opened, click on the three dots icon next to the Chats section.
From the menu that appeared, click on Archived Chats.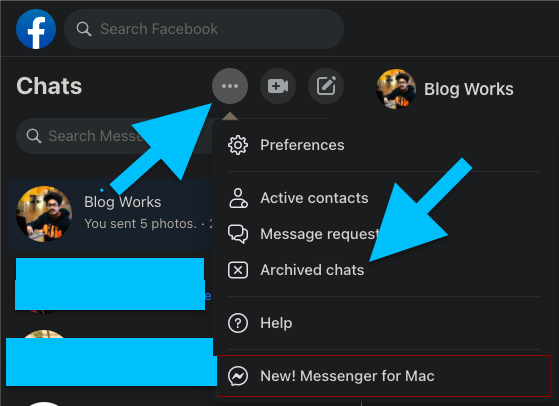 It will now show all the archived chats. This will include chats from users as well as groups too.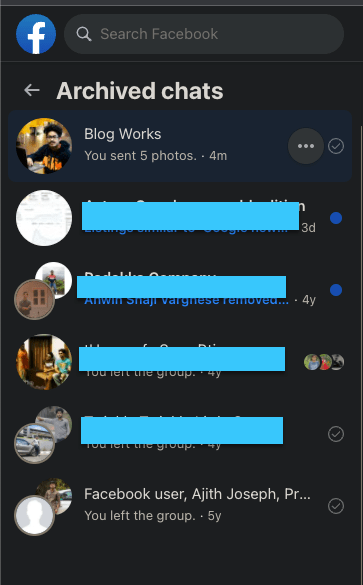 This is how we view archived messages on Facebook Messenger on desktop.
How to See Archived Messages in Messenger for Smarpthone
If you are a smartphone user using the Messenger app for Android or iOS then follow the steps given below to see archived chats.
Open the messenger app on your smartphone.
Next, click on your Facebook profile picture from the top left corner of the screen.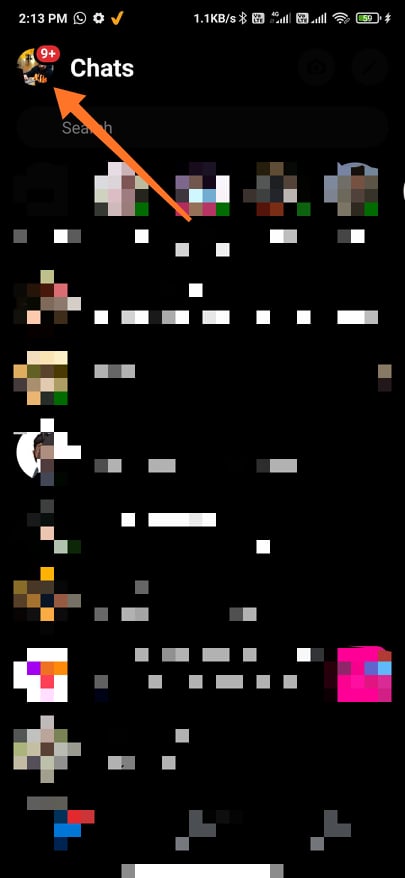 Scroll down a little bit and tap on the option called Archived Chats under Preferences.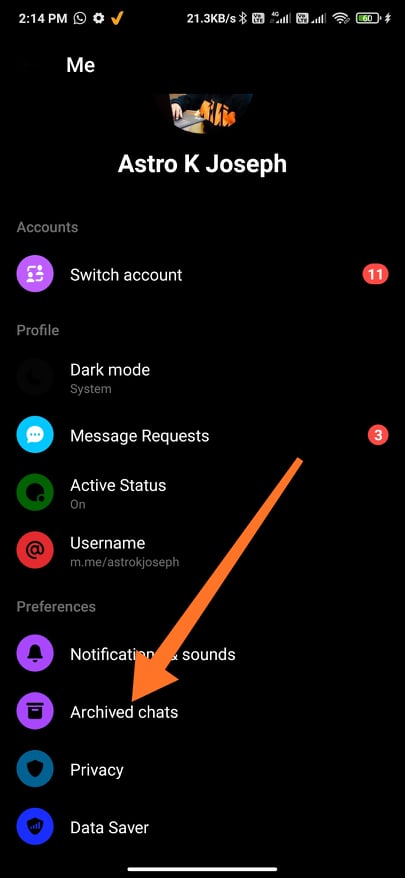 Now it will load all the Archived chats.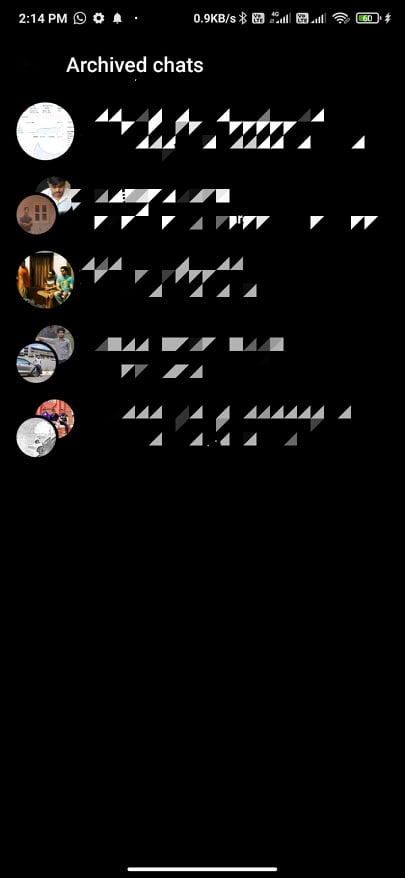 See how to share Wordle results on Messenger.
How to Archive and Unarchive Chats in Messenger
If you don't know how to archive or unarchive chats in Messenger then let's see how.
In order to archive a particular chat in Facebook messenger, all you need to do is just tap and hold that particular chat in the chat section.
Now a bunch of options will appear. Just tap on the option called Archive from the top of the list.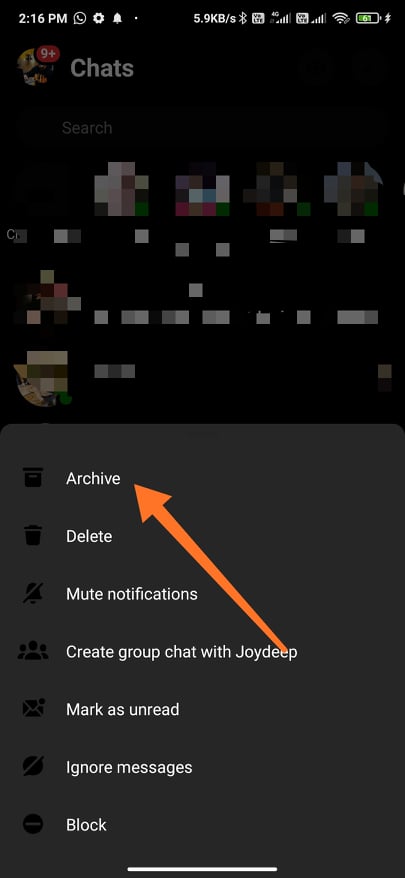 As soon as you archive the chat, it will be hidden from the main chat screen and it will move to the archive chat section which can be accessed by the method given above.
For some reason, if you want to unarchive any chat that you've already archived then follow the steps given below
Follow the steps given above and open the Archived chats section
Scroll through the list of archived chats and find the one that you want to unarchive
Next, tap and hold on that particular chat to reveal more options
Now tap on the Unarchive button to instantly unarchive the chat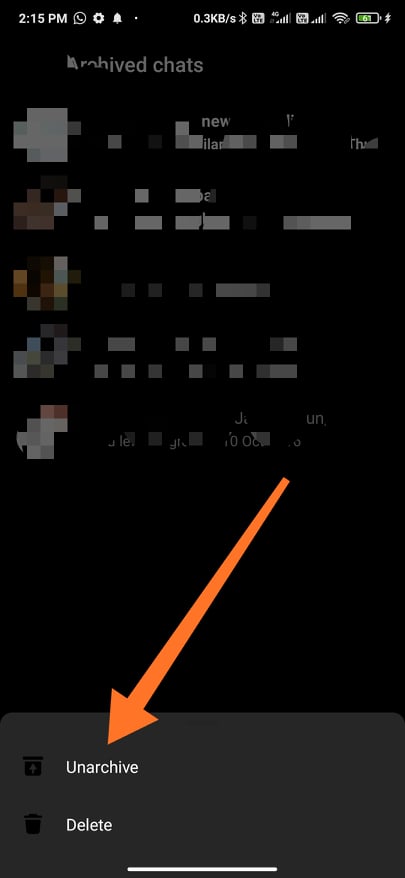 Now if you go back into the main chat sectio, the archived chat will appear there.
This is how easy it is to see archived chats or messages in Facebook Messenger. Next time onwards, if you want to archive any chat or want to view them just head over to the archived chat section and you're all good to go.