If you have been using Discord for some time now then there are chances a lot of space will be occupied by Discord Cache files. Clearing or deleting Discord Cache will help you free up some space on your computer or smartphone and also reduce the lag as well.
In this article, you will find how you can clear Discord Cache on a Desktop or Smartphone to free up space. I will share how you can delete Discord Cache on Windows, macOS, Android, iOS, and Web also. Using a lot of bots for multimedia-related tasks and other media-rich files will increase the size of the cache.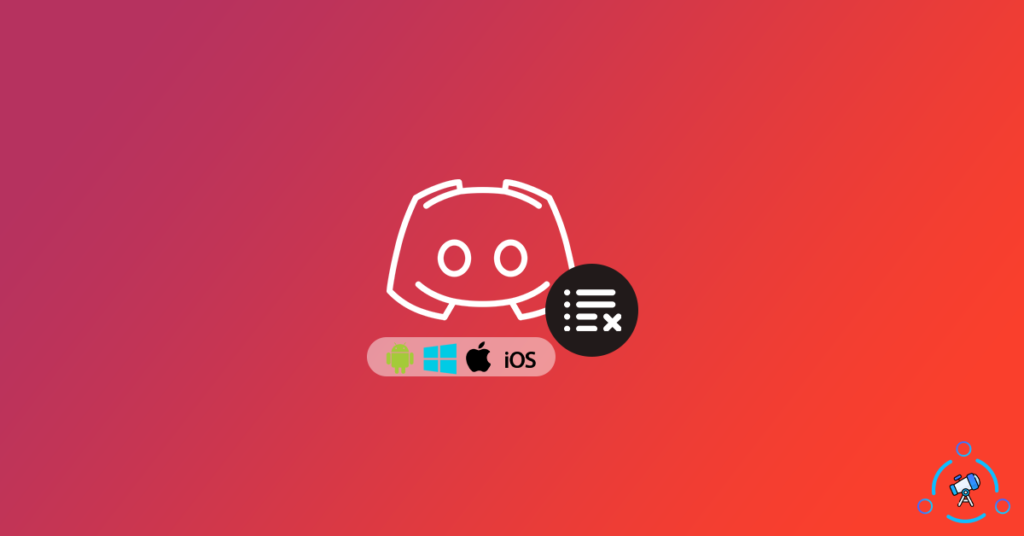 Steps are pretty simple and doing this every week or so will help you to free up some valuable space on your device, which could then be used to install other apps or store files.
What is Discord Cache?
If you are not aware of Cache files, then let me just briefly explain it to you.
In simple terms, Cache can be considered as temporary files stored on the device for smooth functioning of that particular software or app. Pretty much all the apps on your mobile and software on your computer will have cache files. Even after quitting the app or software, these cache files will still retain.
Over time, these cache files will get accumulated in your device which in turn eats up a lot of space. Discord does the same as well. For the smooth functioning of Discord, it stores a variety of cache files on your device. Be it on Smartphone or computer, there will be some sort of cache files stored.
Now that you have some idea regarding Discord cache files and how it is eating up a lot of space on your device, let's see how to get rid of Discord cache files from Windows, macOS, iOS, or Android.
How to Clear Discord Cache on Android
At first, let's see how to clear the Discord cache on your Android device. You can follow the step-by-step guide mentioned below to do the same. It doesn't matter what version of Android you are running, the steps will be the same.
Step 1: First of all, open Settings
Step 2: Go to Installed Apps section and find Discord from the list. Tap on Discord to bring further options.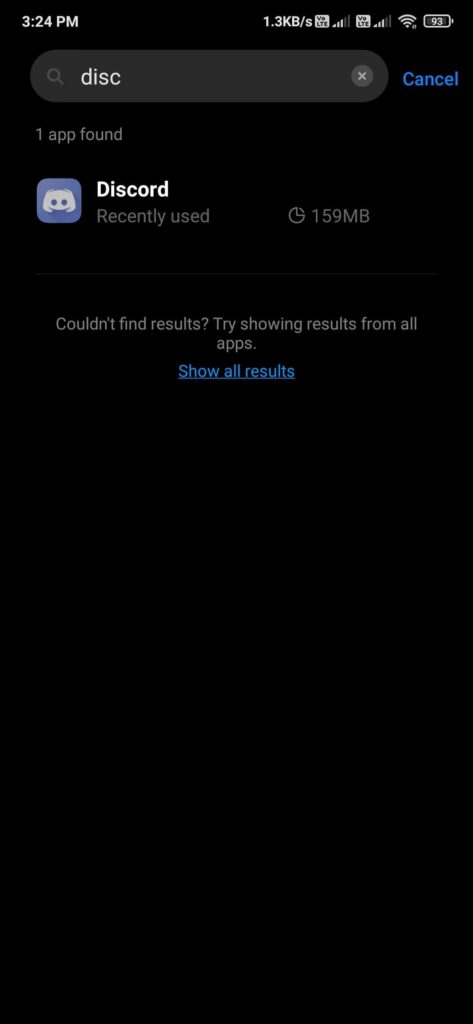 Step 3: Tapping on the Storage option will show the amount of space used by Discord Cache. If it is larger in size then consider clearing it.
Step 4: To delete Discord cache on Android, tap on clear data button from the bottom section of screen.
Step 5: Now two options will pop up. The first one is to clear all data and the second one is to clear cache files only. Now tap on the second option to clear the cache. (Make sure not to select the first option as it will wipe entire Discord data!)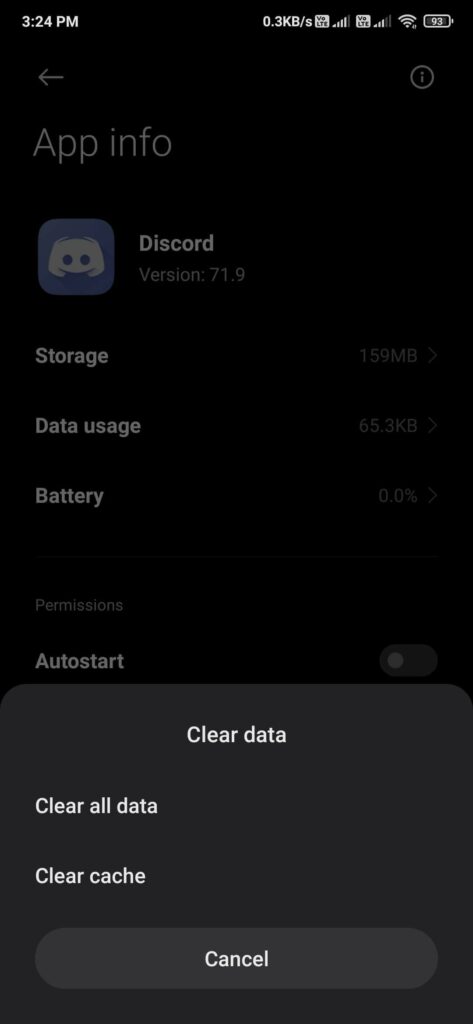 Step 6: Now a prompt will appear asking you to confirm the action. Just tap on OK.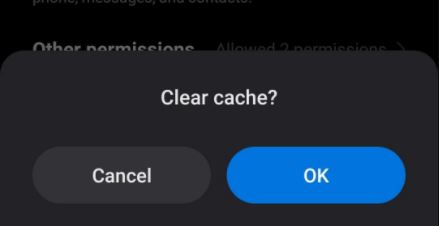 You have successfully cleared Discord cache files on Android. You can follow the same steps on pretty much any Android device including smartphone and tablet. Depending on the Android skin, there might be little difference in the names of options, that's it.
How to Clear Discord Cache on Windows
Now, let's see how to clear Discord cache on Windows. This will work with every versions of Windows.
For this, we are required to manually delete all the cache files.
Step 1: Press Windows key + R to open Windows Run.
Step 2: Type the below given command and hit enter.
For stable version of Discord: %AppData%/Discord/Cache
For Discord Canary: %AppData%/Discord Canary/Cache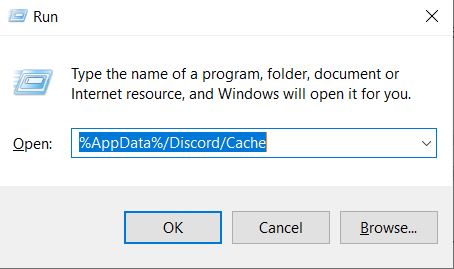 Step 3: Now, Windows explorer will open up displaying a lot of Discord Cache folders and files. From here, we need to delete three folders, which are the cache folders of Discord. Look for folders named 'Cache', 'Code Cache', and 'GPUCache'.
After selecting three folders mentioned above, click the delete button to delete them.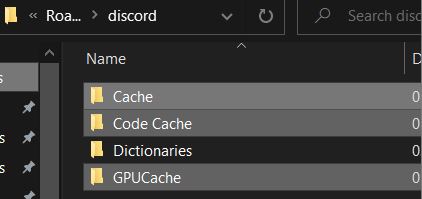 Once deleted, go to Recycle Bin to permanently delete those Discord Cache files.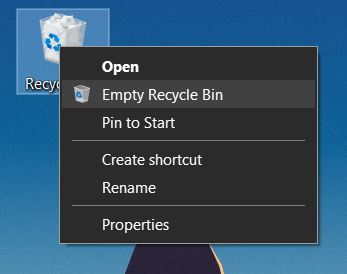 That's it. This is how we delete Discord Cache files on Windows 10 and other versions.
Clear Discord Web Cache
Now, let's see how to delete the cache of the Discord web version. Not everyone is using Discord client to access the communication platform. A lot of people use the web version of Discord as well. Deleting Discord web cache from the Browser will make everything faster.
Step 1: Open the web browser through which you access Discord all the time. It can be Google Chrome or similar Web Browsers like that. In my case, I am using Google Chrome.
Step 3: Click on the three dots icon from the top right corner and click on Settings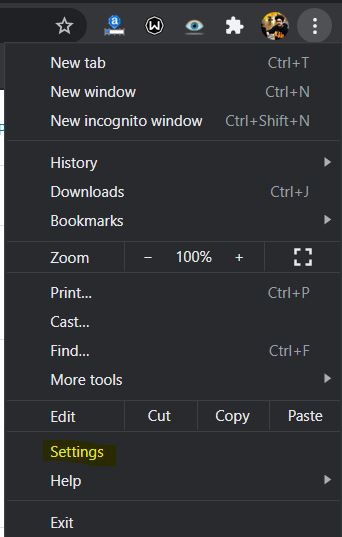 Step 4: On the search bar type Cache and select Clear browsing data option
Step 5: Now a pop up will appear. Switch to Advanced tab. Here you will find a lot of options.
Uncheck every other option except Cached Images and Files. Now, click on the Clear data button to clear all the cache.
(Note: Clearing cache this way will clear the cache of every websites stored on your browser. Also make sure not to clear other things like saved passwords, cookies, etc. It might cause problem with other websites.)
How to Clear Discord Cache on macOS
Deleting Cache files of Discord on macOS is very similar to that of Windows
Just navigate to the following directory and delete 'Cache', 'Code Cache, and 'GPUCache' folders.
Discord cache location:
~/Library/Application Support/discord/

Once deleted, head over to Bin and delete it from there, too.
We have successfully deleted Discord Cache from macOS as well.
How to Clear Discord Cache on iPhone
There is no way to delete Discord Cache alone in an iPhone. The most commonly employed method is to uninstall Discord and reinstall it again. If you are okay with this then first uninstall Discord from your iPhone.
After uninstalling it, Open Apple App Store and search for Discord again,. Now, install the app and once installed open it up and login to your account to start using Discord again.
Delete Discord Cache to Free Up Space and Increase Performance
Other than freeing up some space, deleting the Discord cache will also help you in speeding up things as well. Older cache files are of no use and deleting them is a healthy practice. I would suggest you do this every now and then to make sure there are not a lot of cache files stores on your device. The size of the Cache file depends on your Discord usage and how active you are on the platform.