FloC stands for Federated Learning of Cohorts, it is developed by Google to better protect user privacy while using the internet. FloC basically replaces third-party cookies in websites that advertisers use for showing interest-based ads to users.
While Google introduced FloC to protect users' privacy, not everyone is quite happy about the same. A few months back WordPress announced that they will disable Google's FloC advertising tracking system on websites. A lot of other major web browsers like Safari, Firefox, edge, etc were not interested in the new tech by Google either.
At first, let's see how to disable FloC in Google Chrome and if you are interested to learn more about FloC then make sure to scroll down to the end of the article where we explain FloC in detail. For now, let's see how to disable FloC in Google Chrome for PC as well as smartphones.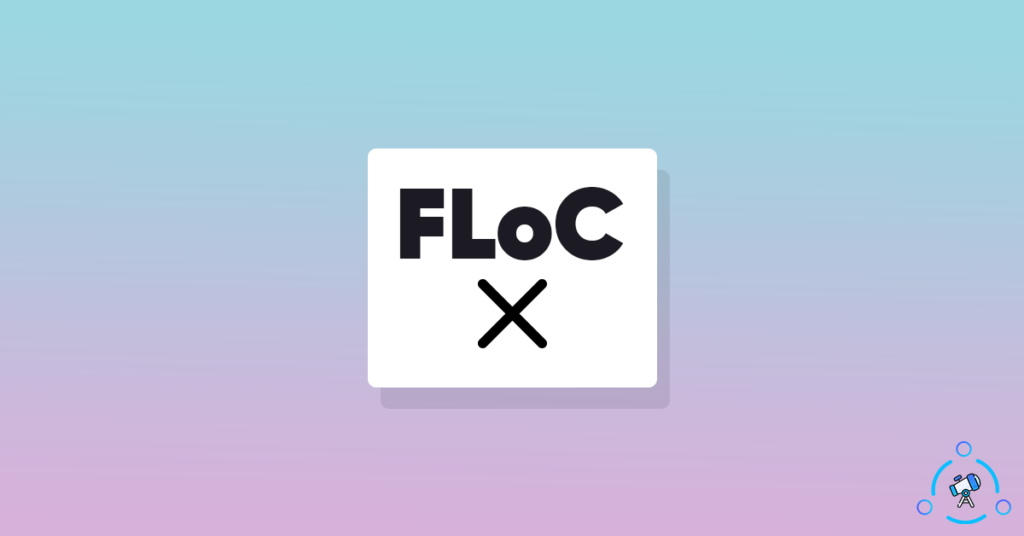 How to Disable FloC in Google Chrome
You can block FLoC in Google Chrome both on your PC as well as smartphone. First, let's see how to disable FLoC in Google Chrome for PC.
The option to block FLoC was first found in the canary build of Google Chrome. Google Chrome Canary is kind of like a beta version of Google Chrome where Google introduces the features first before making it available in the stable version.
Also read our guide on clearing cache and cookies from Google Chrome as well.
Turn off FLoC in Google Chrome on PC
Follow the steps given below to easily disable Google's FLoC ad tracking system on Google Chrome for PC. The steps are pretty much the same for Windows, macOS, and Linux as well.
Step 1: First of all, open Google Chrome and type chrome://flags in the address bar, and hit enter to open Google Chrome's flags page.
Step 2: On the search bar that appears, simply type privacy sandbox settings 2. Now the privacy sandbox settings 2 option will show up.
Step 3: By default, the option will be disabled. All you have to do is click on the drop-down menu and select the option enabled. Now restart Google Chrome and relaunch it.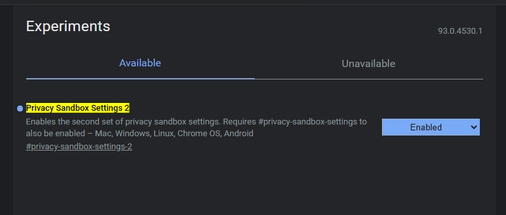 Step 4: Once reopened, go to Chrome's settings section and select Privacy and Security from the options available to the left side of the screen. As we have enabled the privacy sandbox settings flag, a new option called Privacy Sandbox will appear under privacy and security settings. Just click on the button.
Step 5: Now a pop-up will appear with two options. We have to disable both Privacy Sandbox Trials as well as FLoC toggles. Once done, you have successfully turned off FLoC in Google Chrome on a PC.
Disable FLoC in Google Chrome on Smartphone
If you are using Google Chrome on your android or iOS device and want to turn off FLoC then follow the steps mentioned below.
Step 1: Open Google Chrome and tap on the three dots icon from the top right corner of the screen and tap on settings
Step 2: From the settings screen, select privacy and security under the basics tab. To the bottom of the screen, you will find an option called Privacy Sandbox, just tap on it.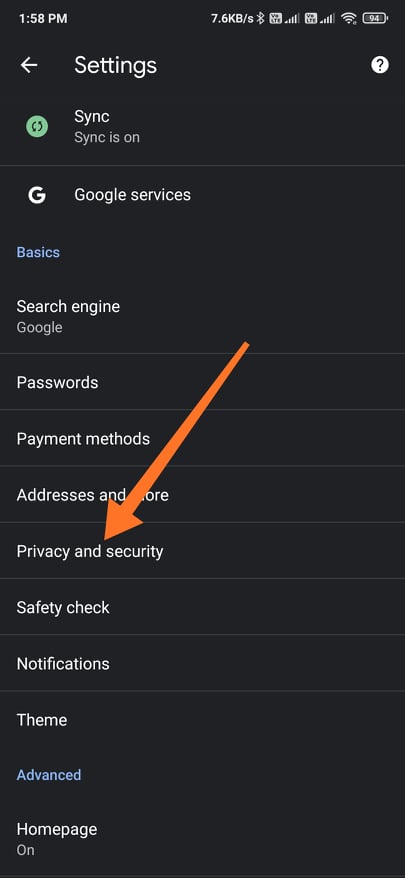 Step 3: Now you need to disable the option called Privacy Sandbox Trials. Disabling this option will automatically turn off FLoC in Google Chrome. The steps are pretty much the same for both Android as well as iOS.
What is FLoC?
FLoC stands for Federated Learning of Cohorts. It is a new technology developed by Google to replace third-party cookies used by most websites on the internet. The core reason why Google developed FLoC is to protect users' privacy on the internet.
Here is what it basically does. Google will divide users into different cohorts or groups based on the interest and behavior of users across the web. The best part of this is that websites won't be able to identify a user individually, instead, they will only have access to a collection of people who are having the same interest and behavior.
Google will update or generate a new cohort every single week by analyzing users' interests, behavior and changes over time. So this is the basics of FLOC. You can learn more about FLoC and how it works from here.
If you are in search of a browser similar to Google Chrome with better features then take a look at the list of browsers similar to Google Chrome.
Final Words
This is how we disable FLoC in Google Chrome on the PC version and mobile versions. FLoC will be beneficial for Google but not for users and other common people. Google recently announced that people can opt out of FLoC if they are not interested in it. So it is better to keep the option disabled in Google Chrome.