You are being rate limited is a common error faced by Discord users when they try to enter a channel that requires mobile number verification. Discord is a VoIP-based communication platform for Windows, macOS, Android, iOS, and Web. It is the preferred communication medium for serious gamers out there.
Oftentimes, a lot of Discord users face issues like mic not working, overlay not working, rate-limited, etc. If you are facing the You are bing rate limited error on Discord then follow the article to find a fix to the problem.
With over 250 million users worldwide, Discord is a popular application. Discord too comes with some errors and problems, which can be easily solved in a few steps.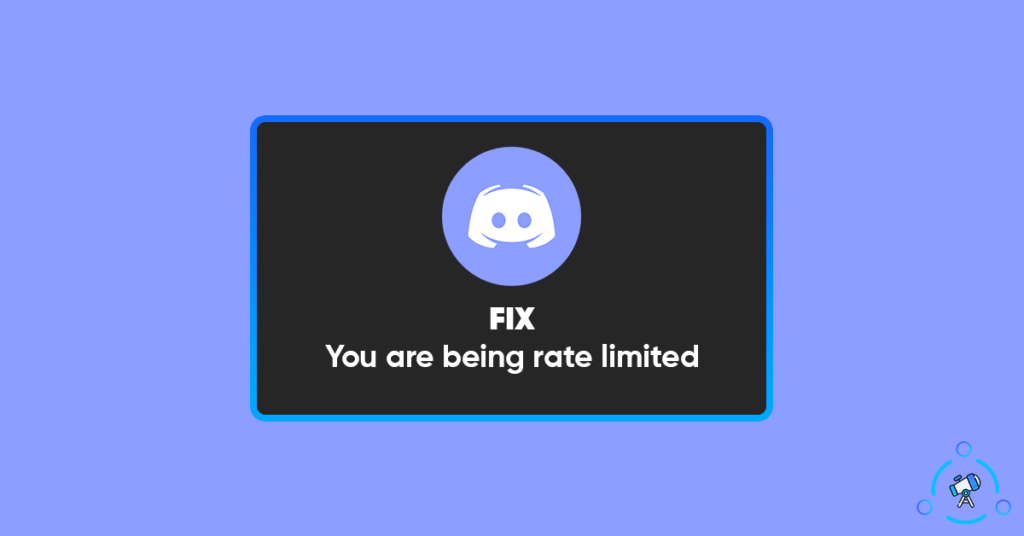 What is 'You are being rate limited' error on Discord?
The error 'You are being rate limited' appears when you try to enter a Discord channel that requires mobile number verification. The error message pops up when you try to enter the verification code multiple times. Discord might think you are trying to guess the code and shows you the error.
There are some tools available on the Internet that will guess the code and try to get access to the account. But it takes a lot of time and tries to find the code. To prevent this, Discord has introduced this feature, where this error pops up after a number of unsuccessful tries.
This is what You are being rate limited error on Discord means. Now, let's see ways to fix the same and gain access to any channel that requires mobile number verification.
Fix You are Being Rate Limited Error on Discord
Here are a few tips that will help you solve the issue easily.
Wait for sometime
The very first thing that you want to do is to wait for some time. As mentioned earlier, this error appears as an additional security layer to your account. This will prevent users from guessing the verification code and entering it. As this error comes after trying the code too many times, this will go away in 15 or 30 minutes.
So, all you have to do is just wait for some time. You might want to wait for about 15 – 30 minutes for the issue to solve itself. After waiting for some time, try to access the same and hopefully the error won't come again.
Reboot Router
In this method, let's try rebooting the router to fix the issue. Sometimes restarting the router can help us fix the issue. All you have to do is just turn off the router and then turn it on again. After turning on, connect to the Internet and try to access Discord, and see if the error still persists.
Even after restarting the router, if the error still persists then next we need to reset our router.
Reset Router
Discord uses the IP address to find the system or device that you are using. In most cases, resetting the router will change the IP address as well. Most of the ISPs (Internet Service Provider) do not provide their users static IP. For the same reason, the IP address keeps changing.
Resetting the router might help us to fix the rate limited error on Discord.
For this all, you have to do is just long-press on the power button of your router. Holding it for some seconds will reset the router. Once reset, turn it on again and connect to it. Now open Discord try entering the channel by doing verification again. This time it should work.
If the router's reset button is hidden, then refer to the user manual to find it. In most cases, it will be hidden in a pinhole, to the back of the router. You may use a SIM ejector pin to press it. Just insert the pin and press it for a couple of seconds.
Try a different Internet Connection
In most cases, changing the internet connection should solve the issue. The rate-limited Discord error is based on the users' IP addresses. So, when you change your Internet source, the IP address changes too.
If you have multiple Internet connections in your home, then you may connect to them.
Otherwise, if you have mobile data in your smartphone then create a portable hotspot and connect to it. Now try to access Discord and complete the verification again. Once the verification process is done, you may disconnect from the secondary source and connect to the original Internet source.
Here's how to enable hotspot on Android smartphone:
Open Settings
Tap on Connection and Sharing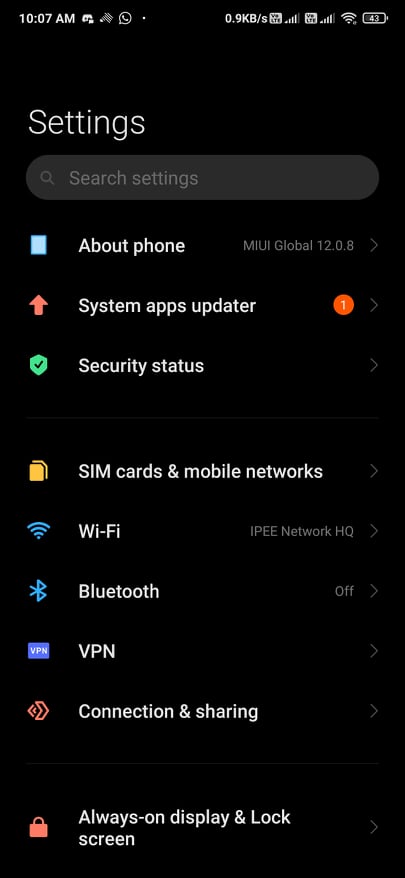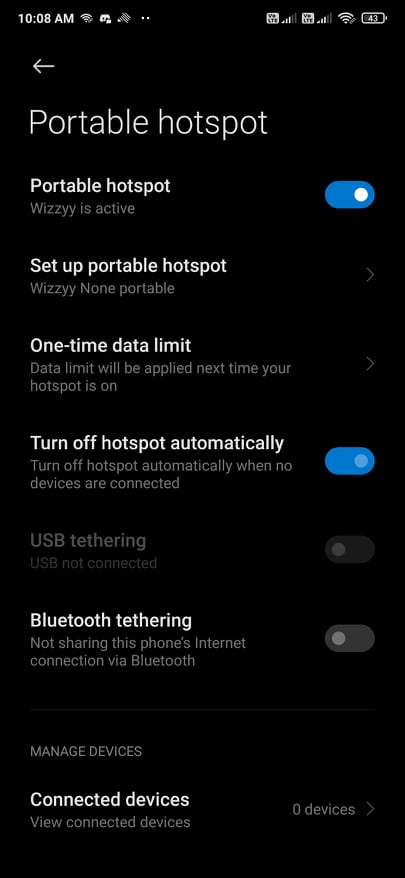 From here, configure things like the network SSID, password and turn on hotspot on the device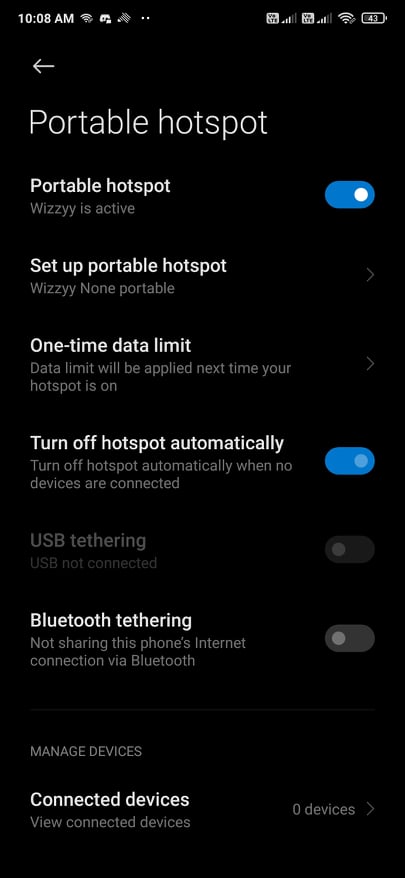 Now, connect to the hotspot from the device in which you use Discord.
This should work as Discord uniquely identifies your computer using the IP address.
Use a VPN
Since it is a network-related problem, VPNs can help you fix the issue temporarily. If your IP is not blacklisted by Discord then you use VPN to temporarily bypass the rate-limited error. Using a VPN and connecting to a different country's server is all you need to do.
After connecting to a VPN server, try accessing Discord and see if the problem has solved
Use a Different Version of Discord
If you are using the original version of Discord then you may try using the Canary build or BetterDiscord. Using any of these might help you fix the problem.
Discord Canary and Discord PTB are beta versions of Discord that are not available to the general public yet. It might contain a lot of developmental features, new features, bugs, etc. You may try downloading and installing the same on your computer.
Similarly, you may also use BetterDiscord, which is a modified version of Discord with support for things like themes and plugins to change the entire look and feel of Discord. BetterDiscord also lets us add plugins to add extra functions as well.
Contact Discord Support
Even after trying all these methods and waiting for a long, if the issue does not solve then it is likely that Discord might have blacklisted your IP address. In this case, the only thing we are left with is to contact Discord support and let them know about your issue. They will be able to help you and if possible fix the issue completely.
You can visit the help center to get in touch with Discord's support team.
You are being rate limited: Error Solved
These are some methods that you can try to fix and solve You are bein rate limited error on Discord. A lot of people face this exact same issue while trying to access channels that require you to complete mobile number verification. This error pops up when you repeatedly enter the wrong verification code. Hopefully, the methods mentioned above should help you in fixing the issue easily.