With over 2 billion users, YouTube is the most popular video streaming platform on the internet. Oftentimes people face issues while playing videos on the web version of YouTube or the YouTube mobile app. If you are one such person facing YouTube playback error then you will find a solution to fix the issue in this article.
YouTube playback errors occur due to a variety of reasons. Sometimes it might be something related to your device or YouTube itself. So let's see how to fix YouTube playback errors.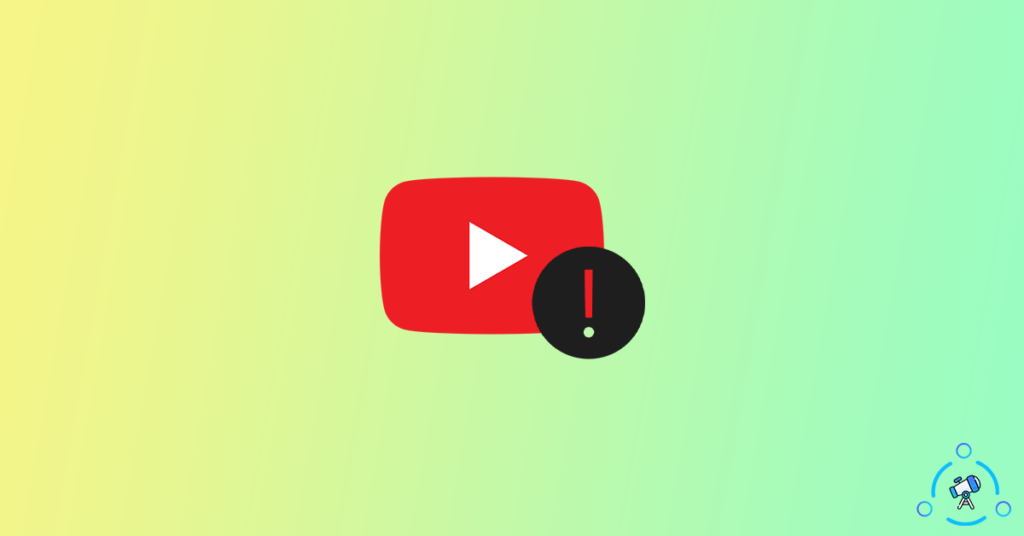 Solutions to Fix YouTube Playback Error
Since we are not sure about the underlying reason why the YouTube playback error occurs, we might want to try multiple methods to fix it. Go through the list of solutions given below and hopefully it should fix the issue right away.
Relaunch Browser
If you are using youtube.com on your web browser then relaunching the browser can sometimes solve the issue. Instead of closing the YouTube tab alone, try completely quitting the web browser and opening it back again. Once opened try visiting youtube.com again and see if the issue persists. If the issue is not solved yet then move onto the next method in the article.
Clear Cache and Cookies
Clearing cookies and cache files on your web browser can sometimes fix the issue. Almost all leading web browsers come with the option to clear history, cache, cookies, etc. In order to solve the issue, let's try clearing cookies and cache files.
The option to clear cache files and cookies is available on both PC as well as smartphones. Let's see how to clear cache and cookies from a web browser. I am using Google Chrome so let's see how to do it.
Open Chrome and head over to Settings
Select the Clear browsing history option. Make sure that you have selected all three options and click on the Clear data button.
Wait for a few seconds and all cookies and cache files will be removed from the browser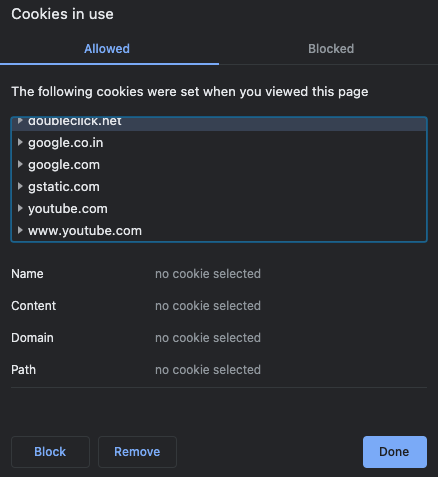 This is how we clear cookies and cache from Google Chrome. The option to do the same will be available on all web browsers. Just go to your browser settings page and you will find the option to clear cookies and cache there.
Try reconnecting to the Internet
If the issue is with your internet connection then try connecting to the internet. If you're connected via Wi-Fi then try turning it off and on again. Or if you are using a LAN cable, just unplug the cable and plug it back in again. Similarly, you may also try switching to a different internet connection as well. For example, if you are using Wi-Fi on your mobile then try accessing YouTube via mobile data and see if it works for you.
Sometimes there might be some issues with your internet connection and if that is the case then reconnecting to a different internet source or reconnecting should help you fix the YouTube playback error.
Update YouTube App
Follow this method if you are using the YouTube mobile app on your Android or iOS device. Google frequently updates YouTube with the latest features and bug fixes. If you are using a very old version of YouTube then there are chances that some bugs are present or some features might not be working. To solve this issue, all you have to do is just open the Google play store or Apple App Store and then update the YouTube app to the latest version.
Once updated, try opening the YouTube app again and play a video. If the issue was with the outdated version of the app then video playback should start instantly.
Use a different Web Browser
Sometimes some extensions or browser-specific settings might affect the YouTube video playback. To see if this is the problem, we can try accessing youtube.com through a different web browser. Safari, Firefox, Edge, etc are some web browsers that you can use on your PC or smartphone. Download any of these browsers or use a different browser that is installed on your device and visit youtube.com. If it was an issue with the browser then the video playback should start on the new browser.
Disable VPN
If you are using a VPN while watching a video on YouTube then disabling VPN can sometimes solve the issue. Maybe the VPN server that you are connected to might be super slow or buggy, so we might want to try accessing youtube.com without using a VPN.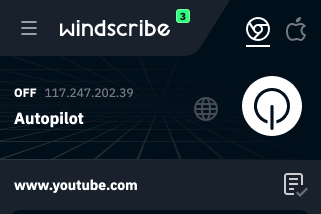 Just open the VPN and click on the disconnect button. Once the VPN is disconnected, close the web browser and open it again. Now try accessing youtube.com and open a new video to see if the issue still persists.
Disable Adblock Extension
As you might already know, there are some ad blocker extensions available for web browsers to block ads completely. If you are using an ad blocker extension on your web browser then disabling it can help in this situation. At times, the conflict between YouTube video playback and ad blocker can arise. If this is the case then it might take some time for the video playback to start or won't play at all.
Try Disabling Extensions
Do you know if the issue is something related to the extensions installed on your browser, you may try disabling it one by one and see if the issue gets fixed. For browsers like Chrome, Brave, Safari a lot of extensions are available.
At first, disable all extensions and try to play a video on YouTube. If this fixes the issue then go back to the extensions page and try enabling extensions one by one. This way you will be able to find the extension causing the YouTube playback error on your web browser.
Switch Quality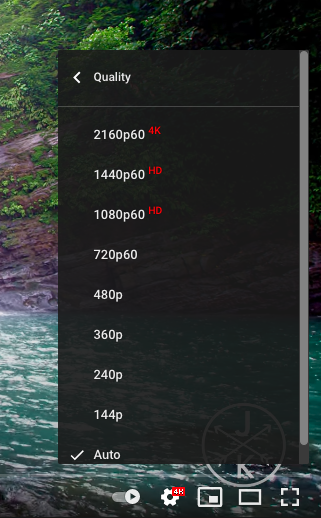 If you are trying to play videos in super high-quality resolutions like 4K or HDR then try to switch it to something like 1080p or 720p and see if the playback starts or not. Sometimes you might want to reload the page after changing the resolution. This method should help if you are on a slow internet connection and YouTube is struggling to play video in high-resolution.
Also, take a look at some YouTube alternatives to try in 2023.
Final Words
These are some solutions to fix YouTube playback errors on your device. A lot of people face this issue with YouTube. Switching the browser or updating the YouTube app can solve the issue most of the time. Also, make sure that YouTube is not down by visiting downdetector.com. If the issue is with YouTube then there is nothing we can do about it.