If you ask most people what their default web browser is, I'm sure they'll say Chrome. Chrome is the most popular web browser, and it is installed by default on many devices that run Google's operating system. Chrome is a user-friendly web browser, which is why it is so popular.
The live caption is a function that allows our device to automatically caption speech. This may be utilized for consuming content such as podcasts, videos, audio calls, and so on. Chrome's accessibility features include live captioning. This function is especially useful if you are learning a new language or have a hearing impairment. Chrome has provided a really useful function.
For time being, live captioning only covers a few languages, with the promise of adding more in the future. Chrome's live caption may be used on any Android device running Android version 10 or above, in addition to computers.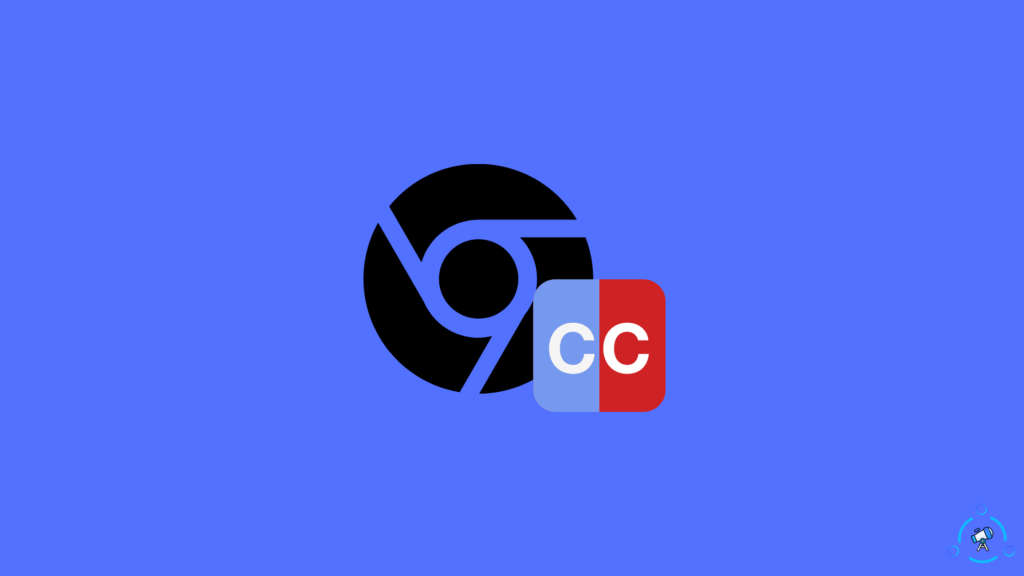 This function is not supported by all Android smartphones; at the moment, only the Google Pixel and a few other chosen manufacturers have access to it.
The live captioning option is disabled by default; you must first enable it. This will give you access to all of the live captioning features.
Let's look at how to enable Chrome's live captioning function.
How to Enable Live Captions Google Chrome: (Method 1)
1) Launch the Chrome web browser on your computer.
2) Press Alt + F or click the three dots in the upper right corner.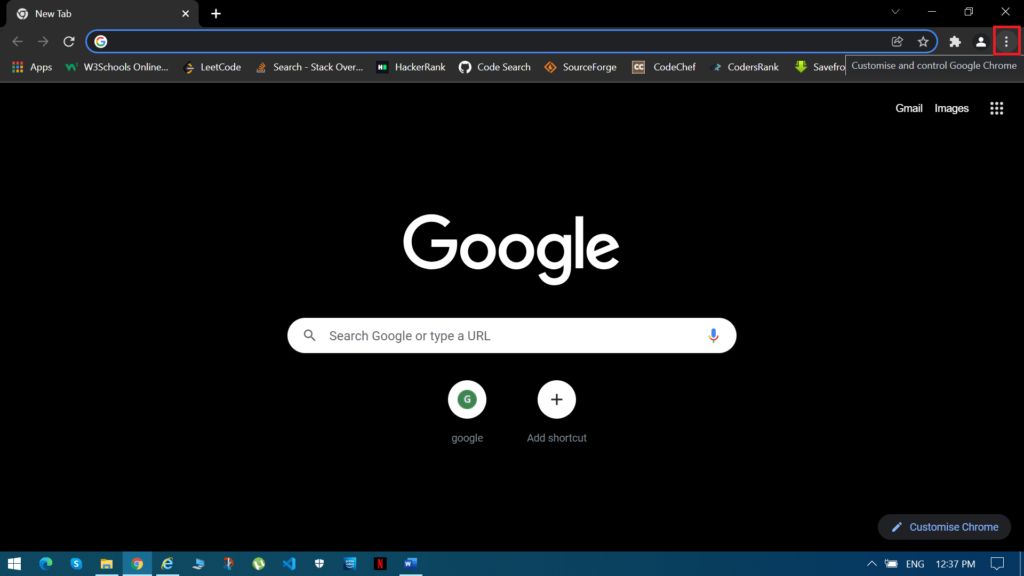 3) From here, go to settings.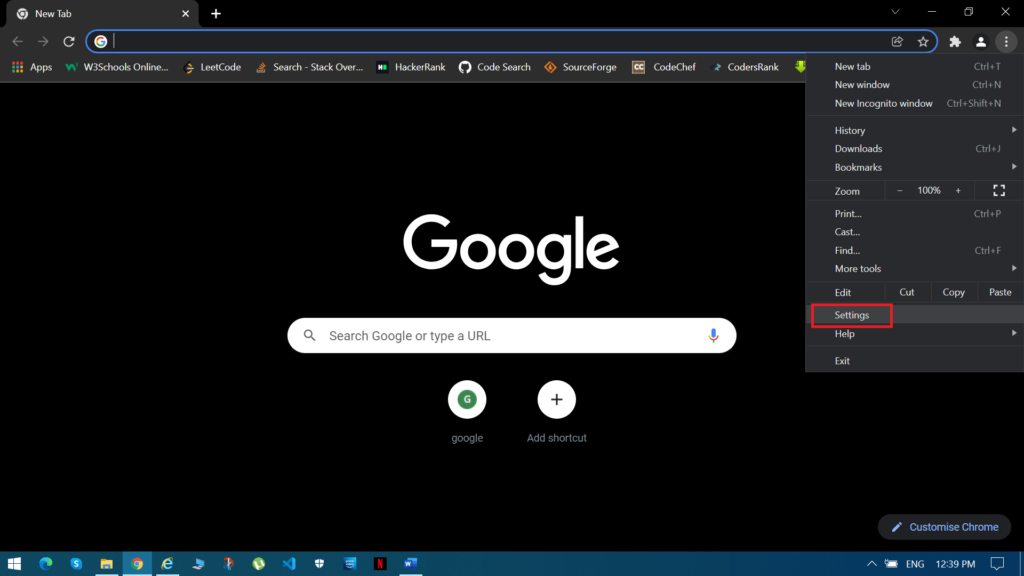 4) After you've accessed settings, go down to the Advanced Settings.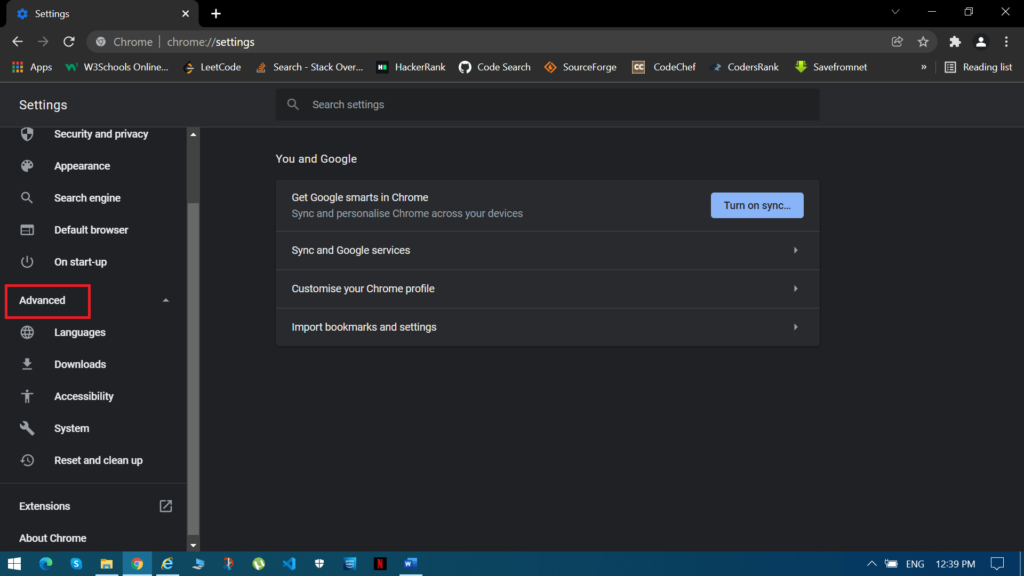 5) In the advanced settings, click on the Accessibility option.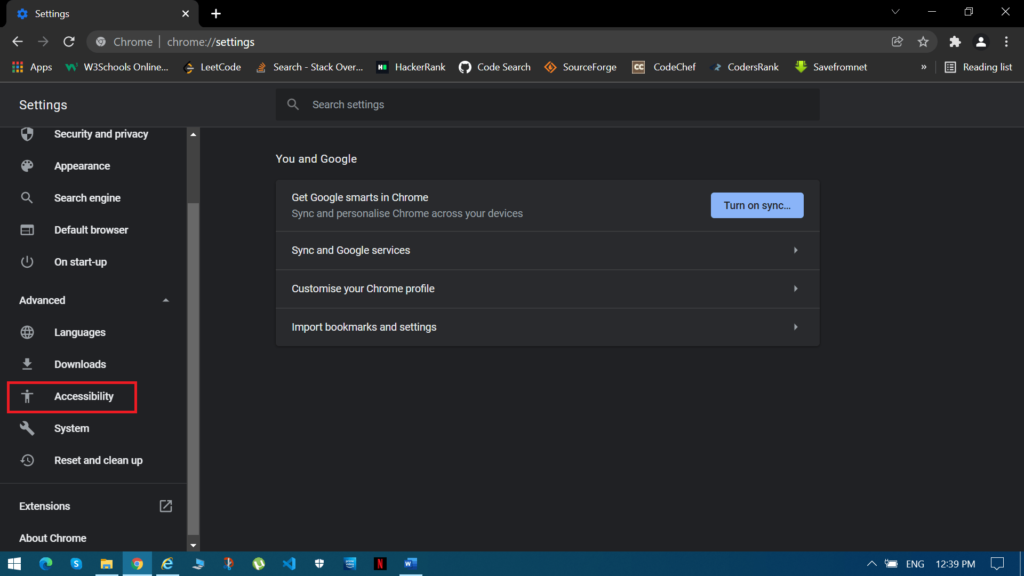 6) If you want to use live captioning, turn it on.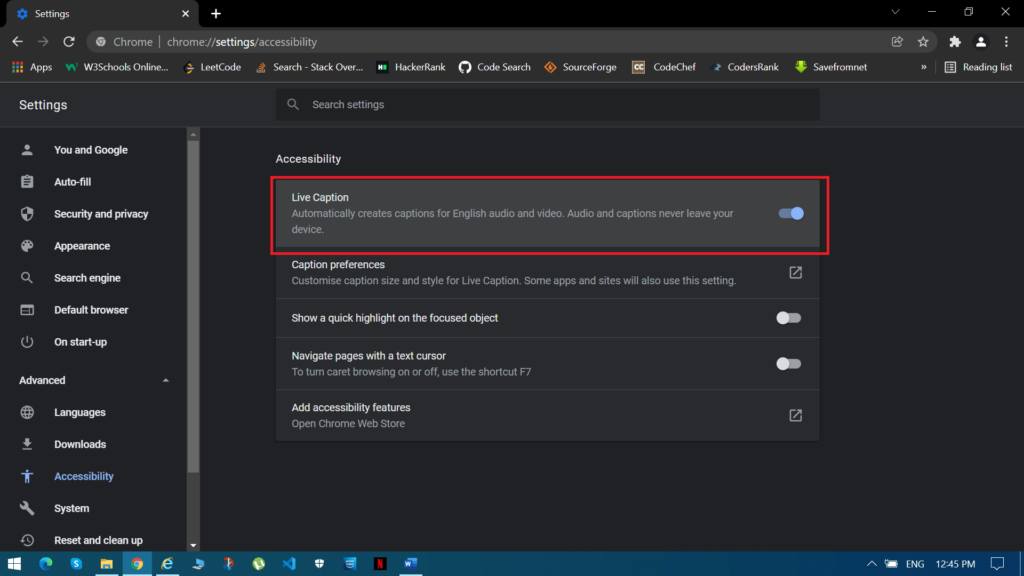 7) Let Chrome download the offline speech file. Once the download is complete, you will be able to view live captioning.
8) To test the live captioning function, launch a YouTube video or a podcast.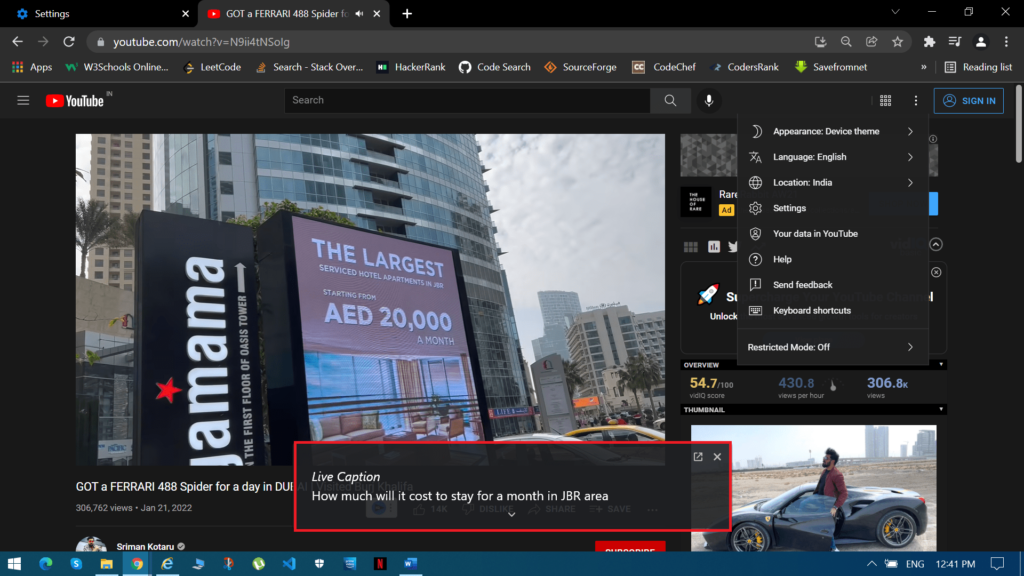 How to Enable Live Captions on a PC: (Method 2)
1) Launch the Chrome browser.
2) Type chrome:/settings/accessibility into the address bar. This will take you directly to Chrome's accessibility settings.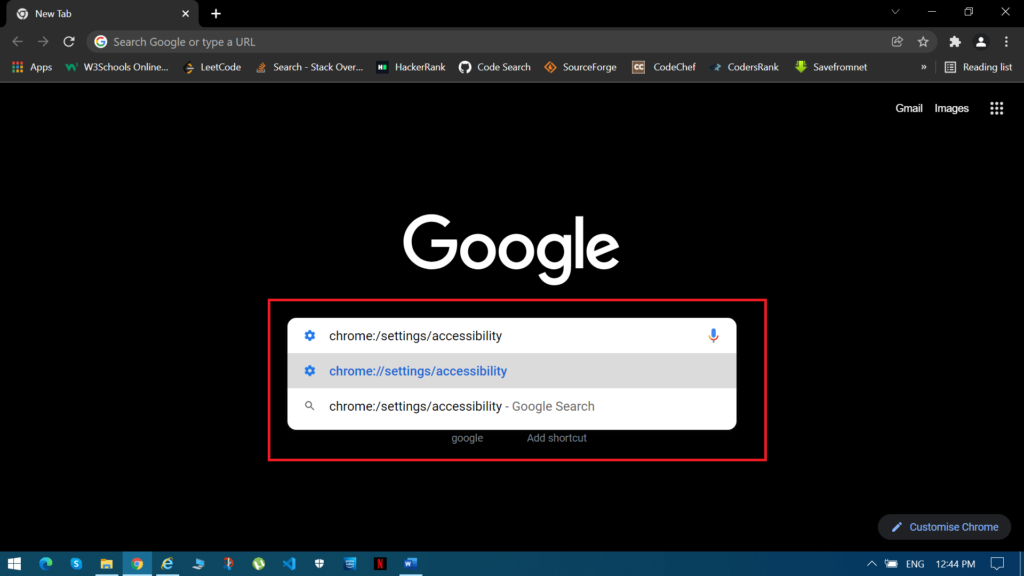 3) Using the toggle, enable the Live captioning option.
4) Allow Chrome to download the speech files.
5) You can now use live captioning services on your computer.
If you want to experiment with cool new features on Google Chrome then make sure to take a look at Chrome flags.
How to Turn Off Live Captioning on Chrome PC:
Disabling the live captions is quite similar to how you enabled them.
1. You can directly turn off the live captions using the Global Media Control.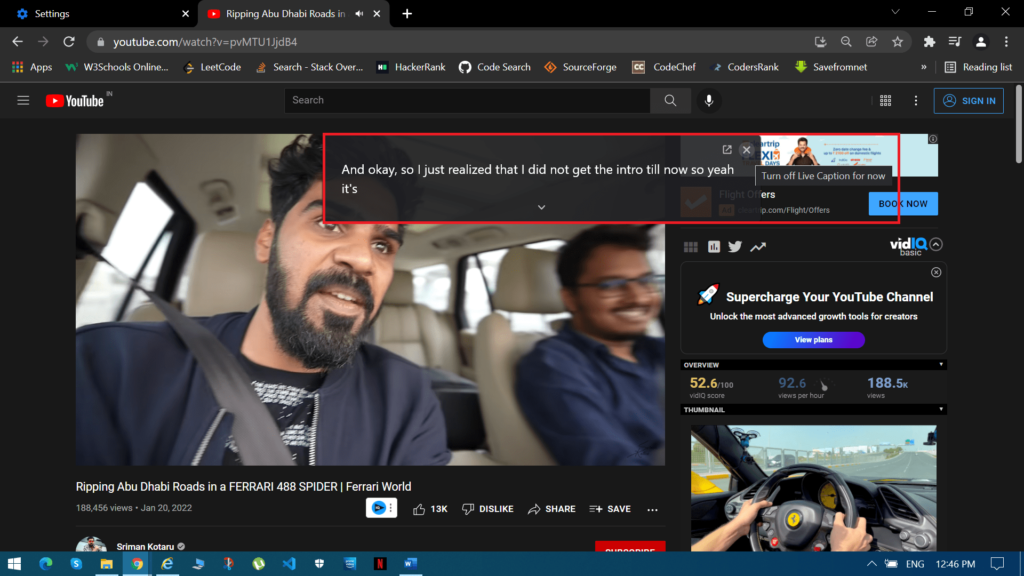 2. If this doesn't work, go to Settings > Advanced Settings > Accessibility > Live Caption > Toggle off.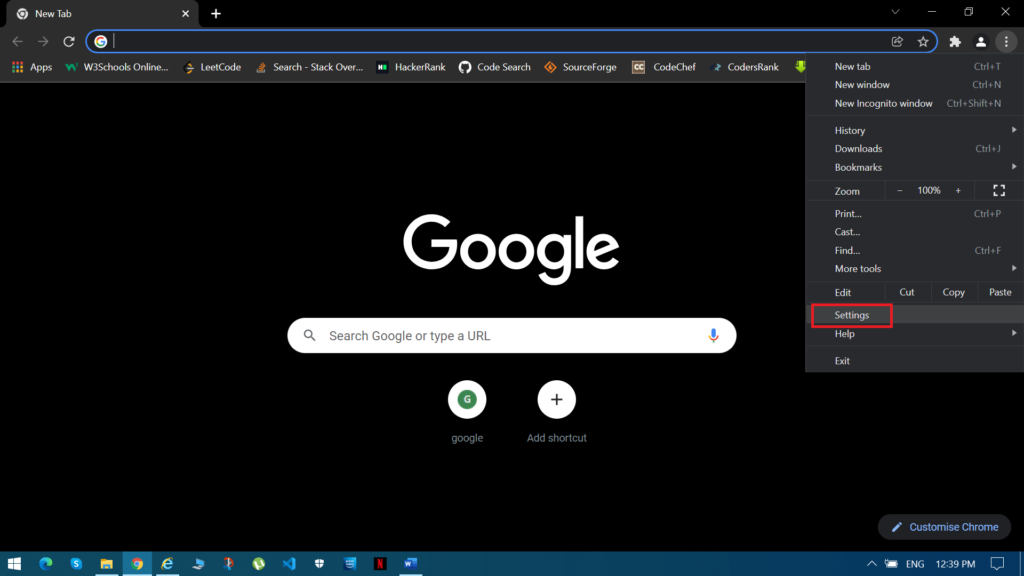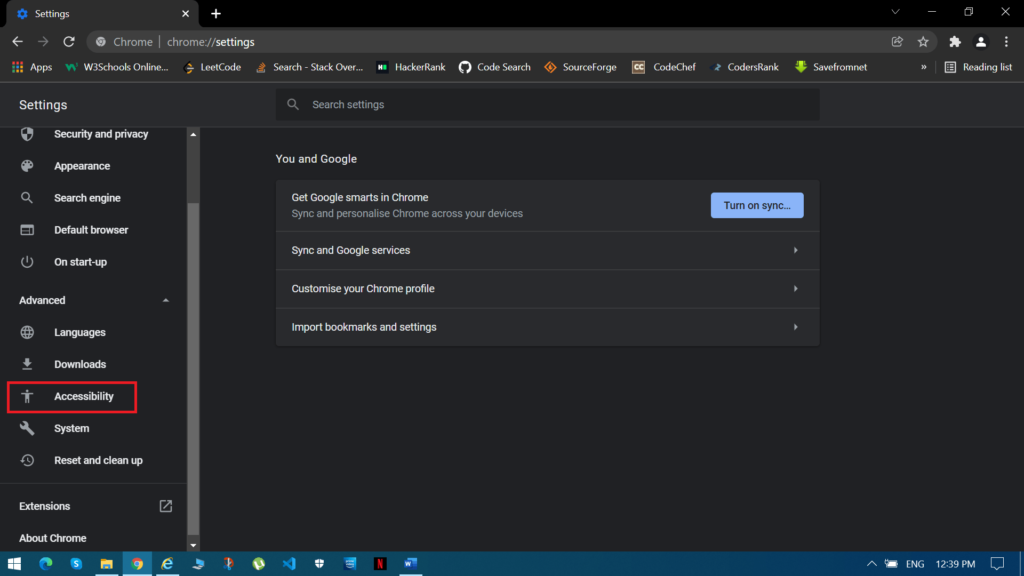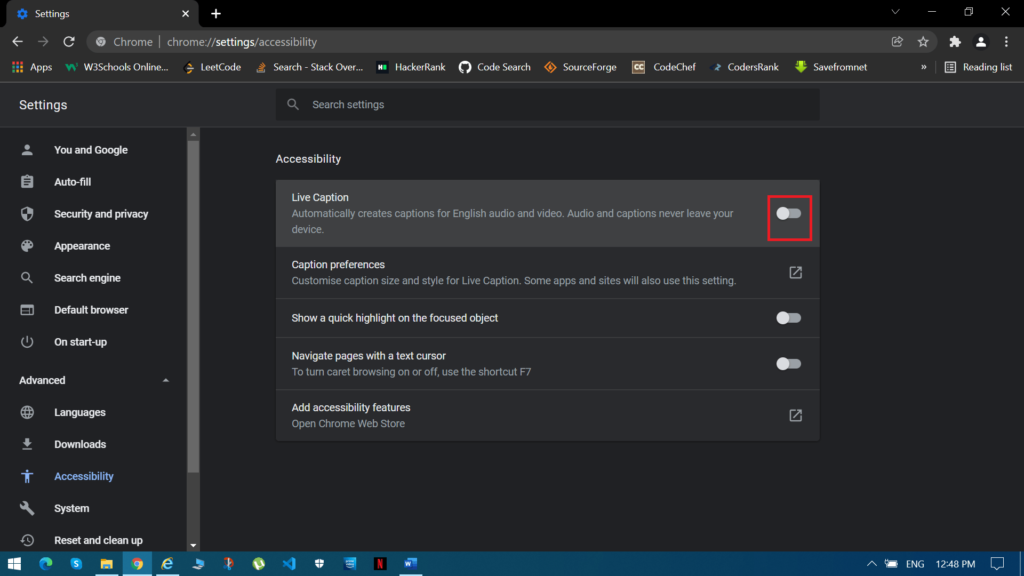 3. There is still another way to disable live captioning. Simply open Chrome, type chrome:/settings/accessibility, and turn off the live captions.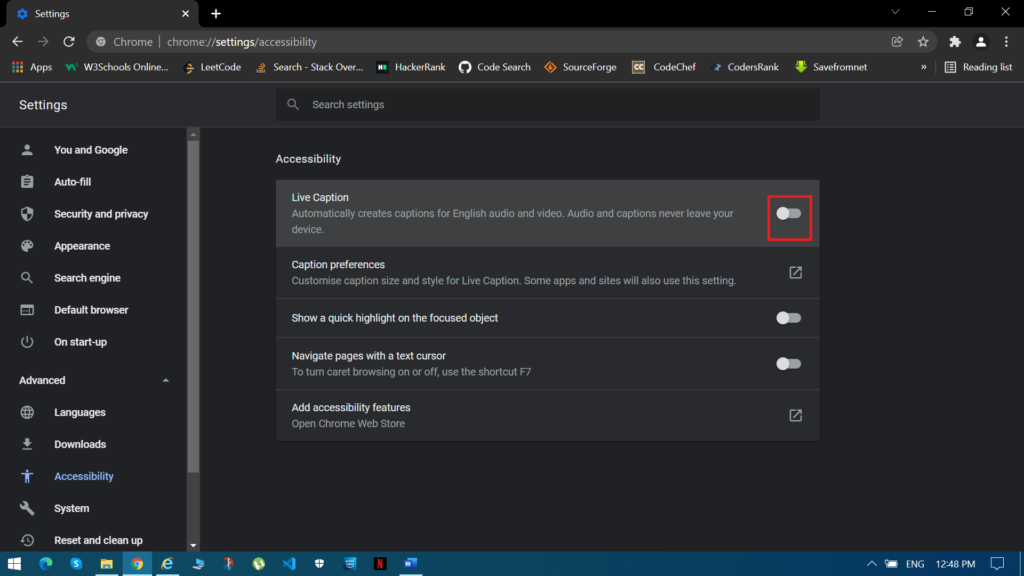 How to Enable Live Captions on Android:
Just certain Android smartphones have live captioning enabled. Don't worry if your phone isn't on the list; this function will be activated for you soon.
1) Check that your smartphone is running Android 10 or above.
2) Navigate to the Android device's settings.
3) Scroll down until you reach the Accessibility section.
4) Under accessibility, pick the option for live captioning.
5) Turn on live captioning.
6) Have fun with this function on your Android device.
If you are in a Samsung device that supports live captioning feature, here are the steps to enable it:
1) Go to settings.
2) Scroll down and find Accessibility settings.
3) Under this go to Hearing Enhancements > Live captions > Toggle on.
How to Disable Live Captioning on Android Device:
1) Navigate to the Android device's settings.
2) Scroll down until you reach the Accessibility section.
3) Under accessibility, pick the option for live captioning.
4) Turn off live captioning.
To enable or disable live captioning on Android or PC, follow the steps mentioned above. Live captioning is a fun tool to experiment with. Live captioning has a variety of features that you can experiment with on both Android and PC. You may alter the color of the captions, as well as the fonts and font sizes.
Users may also add or alter the background of the present caption. Other accessibility features from the Google Chrome store can also be added. You may add services like Google Translate, Google Dictionary, and many more. All of these extra choices will improve and simplify your live captioning experience. Hope this article helped you.