If you search for private Instagram viewers on Google, you will find a ton of them. Many people still believe that these sites claiming to view the profile of Private Instagram accounts works. In reality, it's not like what you think it is. Trust me, none of them works. But some specific tips and tricks will help you to find photos of Private Instagram Profiles and but that is not guaranteed either.
In Instagram, there are both public as well as private accounts. Public accounts are those visible to all Instagram users and the Internet. The best part about public accounts is that you can view photos and videos even if you don't have an Instagram account. But when it comes to private accounts, you won't be able to see photos, videos, stories, etc., directly without logging into Instagram and following that particular account.
For some reason, some people don't want to follow a particular private account but want to view their content like images/videos and stories. Is it possible to view private Instagram profiles anonymously? Well, that's exactly what we are going to discuss in this article.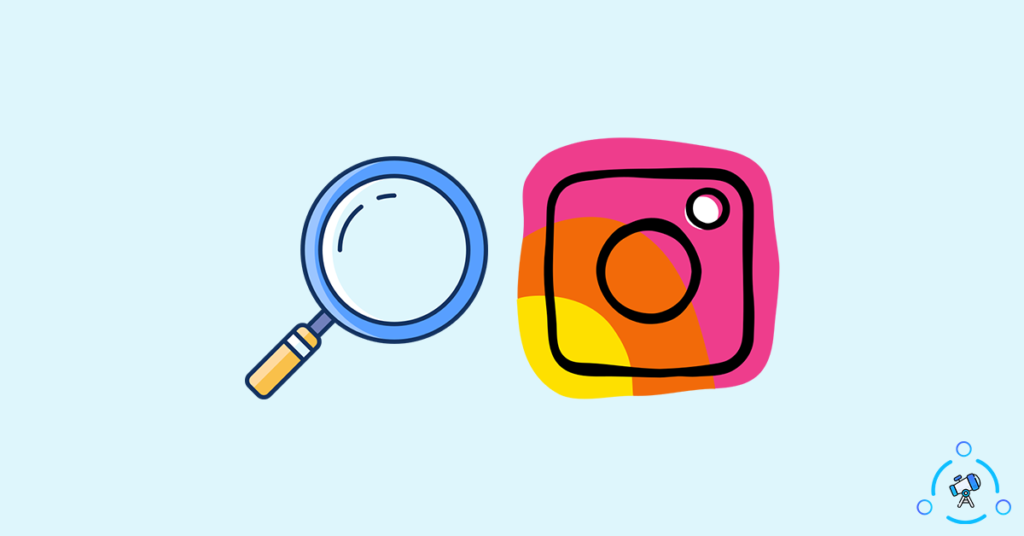 Today, we will look at the best websites to view private Instagram profiles and see if they work or not. You will also find some tips that will help you view photos from Instagram private account.
Best Websites Claiming to View Private Instagram Profiles
We searched for some private Instagram viewers online and found a handful of them. We manually went to all the websites and tried to view private Instagram profiles, and here are the results.
I am not explicitly mentioning the websites that I visit for the test purpose. But here's how it works.
As soon as you visit the website, everything will look neat, and the website itself seems legit. At first, it will ask you to enter the username of the private Instagram account that you want to view. Some websites might ask you to enter the username without the @ symbol, while others ask you to enter the full username with @.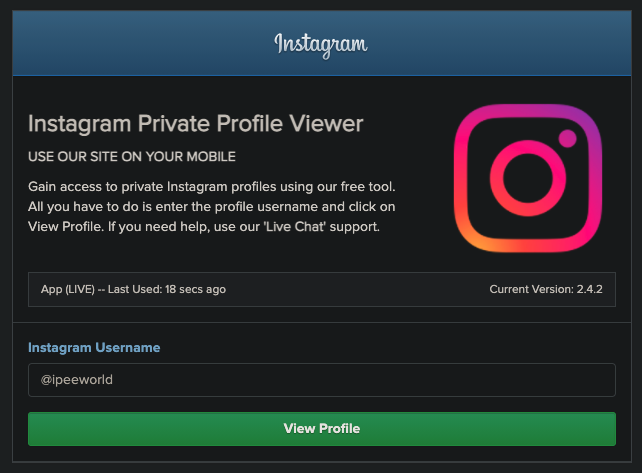 After entering the details, you will be asked to wait for some time. The time can range anywhere from few seconds to few minutes. After the waiting time is over, the website will display the Instagram DP of that particular person. This will make people believe that the website is legit, but it's not. The DP of any private account is easily viewable to anyone.
Now here comes the central part. After the waiting period, the website will ask you to prove that you are not a robot. Indirectly, these websites are asking you to complete a survey to view the content. Some websites directly mention it as a survey, while others will show it as "Prove that you are not a robot."
I tried using some survey removers to get the job done, but none of the worked in this case. Even after completing the survey, these websites kept loading on the same screen, and some surveys took forever to complete.
From my experience, I can say that none of these websites claiming to view private Instagram accounts works. I was amazed to see hundreds of websites claiming the same. And the sad part is that a lot of people fall prey to this.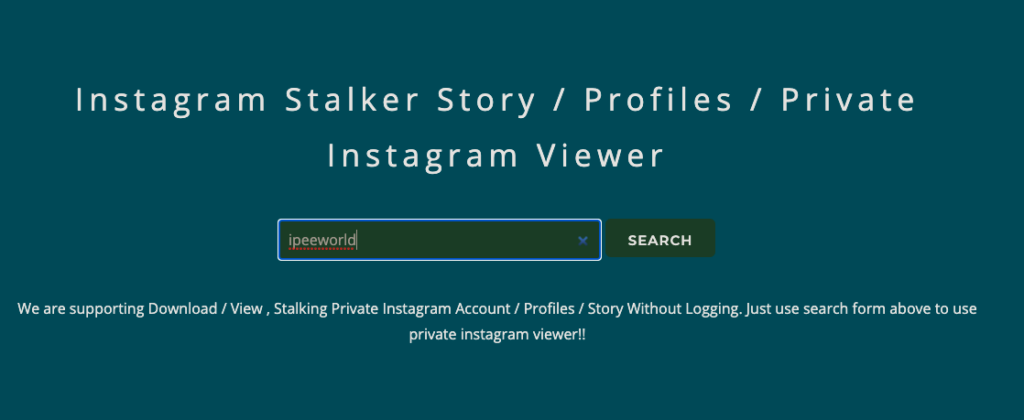 Long story short, none of these Private Instagram Photo Viewers works. All they want is you to complete a survey so that they can make some money out of it.
That being said, some little tips will help you to view private Instagram photos and videos. But you won't be able to view stories.
How to View Private Instagram Accounts – Images and Videos
The tips mentioned below will help you in viewing private Instagram account videos and photos. Do note that you won't be able to see any stories or story highlights. The chances for this method to work depends on the account and whether or not the account was a public one in the past. The possibilities would be almost zero if the account were private from the very beginning itself.
The tips given below will work if the account was public initially and then converted to a private account later on. Anyways, it is worth giving it a try to see private Instagram photos and videos.
Search for the Username on Search Engines
Yes, you heard it right. Public Instagram accounts are indexed in search engines like Google and Bing. If the private account was public in the past, there are chances for the images and videos to be indexed by search engines.
Just head over to Google or Bing and type the private insta username. Now hit the enter button and move to the Images tab. Here, you might sometimes find photos from that account that was indexed earlier.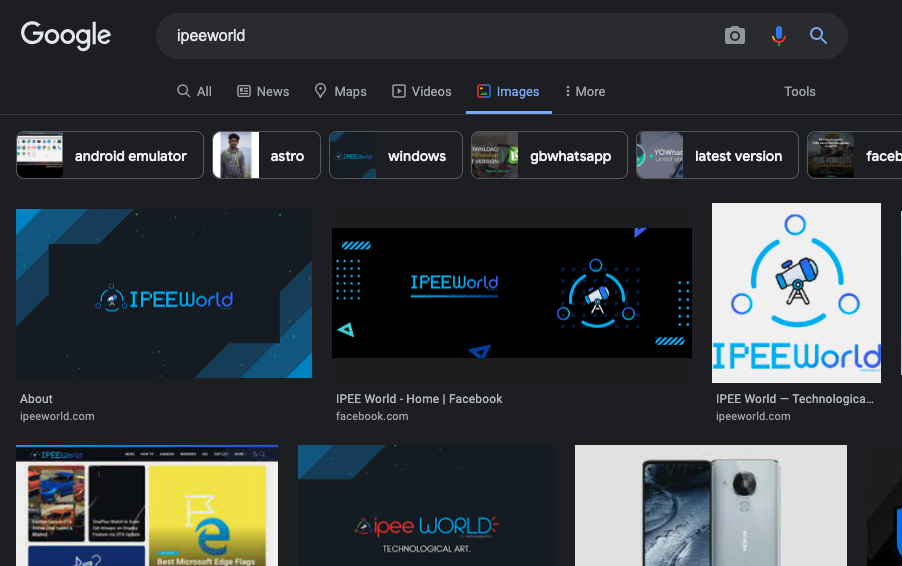 Some websites scrape data from Instagram and store it on their servers. Such websites often have a massive collection of images and videos posted by different Instagram handles. There are chances that content from these websites will be indexed on Google, and if that is the case, the probability of finding private Instagram content will increase.
If images and videos are indexed from Instagram or these websites, you will view them easily.
How to View Private Instagram Stories and Posts?
The trick mentioned above will only work if the account was public in the past. Furthermore, it can only help you in viewing private Instagram videos and images. Follow the steps given below if you want to view private Instagram stories as well.
Create a New Instagram Profile
If you want to view the content of a particular private profile at any cost, then creating a new Instagram profile with a different ID can be an option. All you have to do is create a fake Instagram profile with another name and image.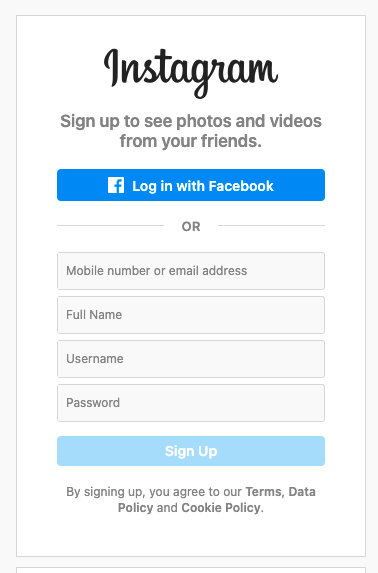 After acquiring a legit number of followers and following count, you may try to follow the private account. After creating the account, upload a DP, bio, and then follow a bunch of random people. If the other person feels that this account is legit, they can accept the request.
Once accepted, you can start viewing private Instagram stories, posts, reels, and pretty much everything on their Instagram handle. You can see their last active status as well.
Can You View a Private Instagram Account?
Instagram private accounts are not readily available on the Internet. These accounts can only be viewed by people already on Instagram and follow that particular account. But if the account was public in the past, you can view their old posts like images and videos. But this method won't help you in viewing stories of the private account. No matter what you do, you won't be able to view the post if the account has been private since the beginning.
View Private Instagram Profiles
This is the reality behind websites claiming to view private Instagram profiles. Don't get scammed by the false claims given by these websites. They are 100% fake, and none of them works. Instagram's private profiles can only be viewed by people who actually follow them. And no one can directly follow them until the private account user has accepted the following request.
There are some tricks like creating a fake Instagram account or searching for the username on Google to find their posts or videos. If you want to view their stories and story highlights, the only way to do so is by creating a fake account and make them accept your follow request.
Once again, never enter any of your confidential information like your Instagram password, email, or other details on websites claiming to view Instagram private accounts.