Discord is a social platform where you interact with other people. Discord is mostly used by gamers and streamers. The option to mention a person in a community or a group is an essential feature that every social media platform should have. Similar to that, Discord too, comes with the option to mention a user on the server.
The option to mention a person on a Discord channel makes it easy when you want to ask something to a specific person or reply to a specific person's messages.
If you are a part of more than 5 or 10 different Discord servers, then it will become hard for you to keep track of your mentions everywhere. This is where the option to view Discord mentions comes into play. Did you know that you can view all your mentions from every server on Discord in a single place? Well, that is exactly what we are going to take a look at in this article.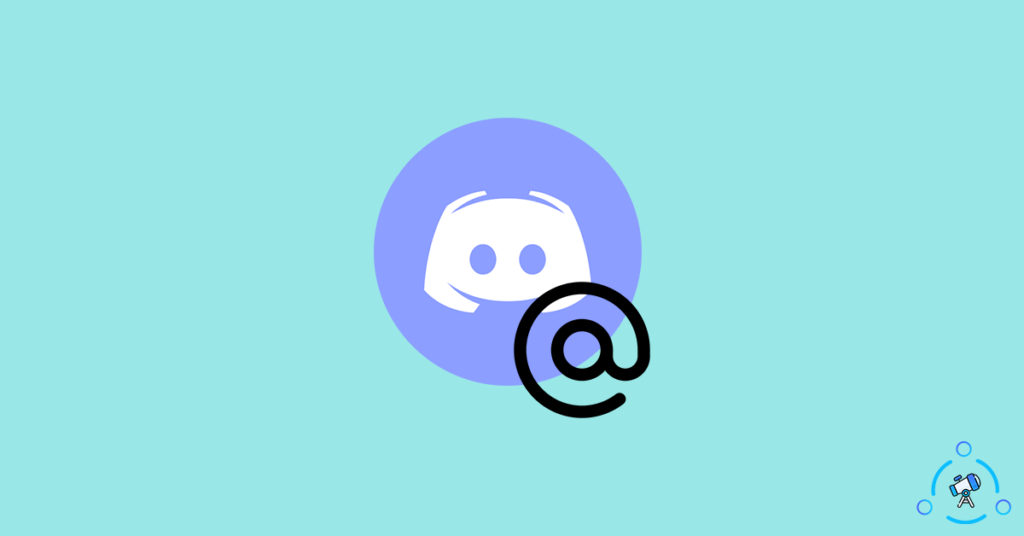 How to View Mentions in Discord
A lot of existing Discord users might be already aware of this option, but this will be super helpful for beginners who are just getting started with Discord and its features.
If you were about to go through a channel to find your mention then it will take all day long. It will be almost impossible for you to find your mention if the server contains more than tens of thousands of members. If you find yourself in such a kind of situation then make sure to follow the steps given below to make things simple and find all mentions in a centralized manner.
Just follow the same steps for both Discord Canary and BetterDiscord too
Step 1: First of all, log in to Discord and open it up. From the top right corner, click on the message box icon.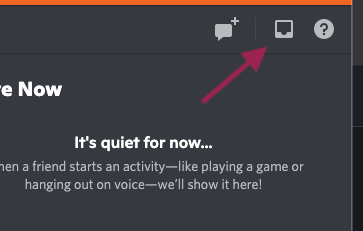 Step 2: It will have two tabs on it. The first one will be Mentions and the second one will be Unreads. Just switch to the Mentions tab to find all the messages from different servers in which you were tagged or mentioned.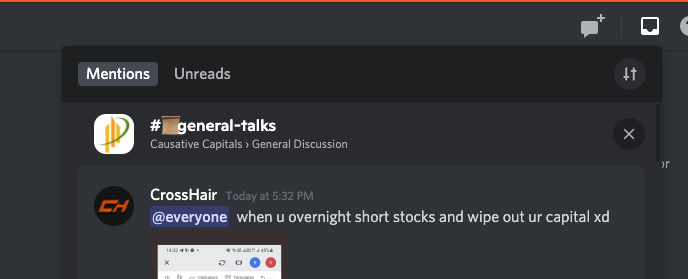 Step 3: You also have the option to filter the mentions to find exactly what you are looking for. Clicking on the filter button will let you include or exclude @everyone mentions and @role mentions. If you do not want to see any of these mentions, then simply untick the same from the filter option.

This is how we find all the mentions on Discord for PC or the web version.
How to Find Mentions on Discord App
If you use the Discord mobile app for Android or iOS then follow the steps given below to find all the mentions from different servers.
Just open the Discord app on your smartphone
Tap on the hamburger icon from the top left corner of the screen
Tap on the Search button from the bottom bar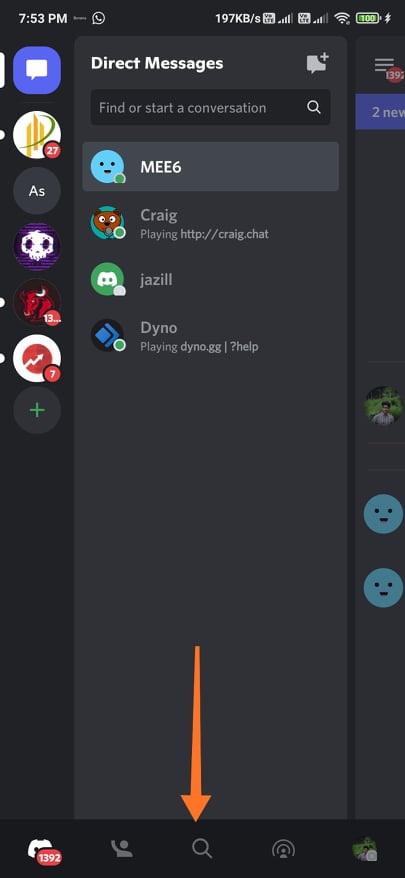 There will be two tabs under the Search option. Just switch to Mentions tab to find all the mentions from all Servers that you are part of.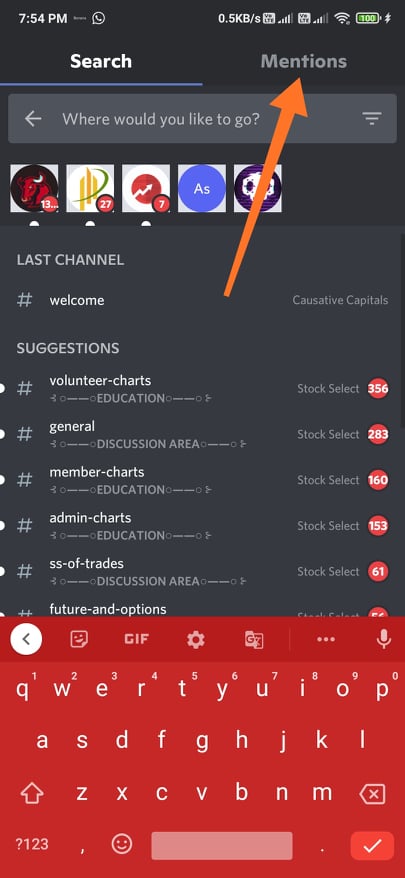 You get the option to filter mentions on the Discord app as well. Tapping on the filter button from the top will let you filter mention to include or exclude @everyone and @role mentions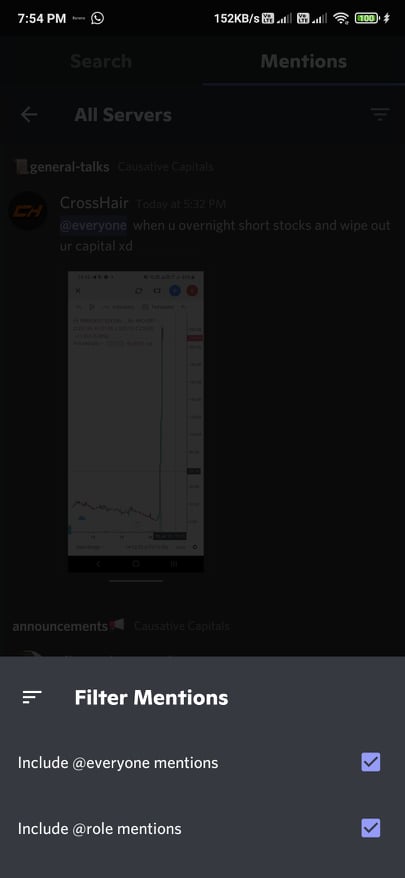 This is how we find all the mentions on Discord's mobile app for Android and iOS.
Find Discord Mentions
It will be super hard for you to find your mentions if you are part of a large number of servers. The Mentions tab on the Discord app makes it easy for you to find all your mentions in the same place. This way, you are not required to go through all the servers individually to find the mentions.