This is an Ultimate List of Best Linux Distro for Everyone in 2019. You will find various Linux Distributions aiming at a different level of people including Home Users, Beginners, Developers, etc.
Unlike any other operating systems like Windows or macOS, Linux is entirely different when it comes to customization and a developer-friendly environment. In the beginning, Linux was ultimately dedicated for Developers and Programmers only and over the time things changed and now Linux is for everyone.
In an attempt to make Linux more user-friendly and available to the mass of the people, different version Linux started popping out. Developers from all around the globe are actively participating in the mutual development of Linux and that's how the community is growing now. People have a misbelief that Linus is only for developers, but now then things changed with different Distros for different needs. If you are a programmer, you can go with a Distro that is customized for that or if you are a regular PC user then you can go with the one that suits you the best.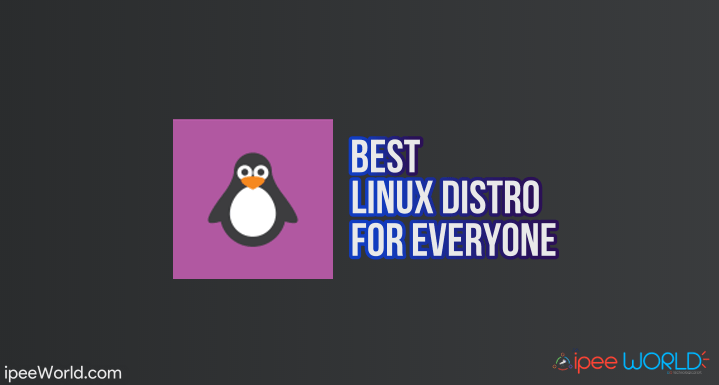 Read: [Guide] How to Install Phoenix OS on your PC/Laptop? (UEFI / Legacy)
Best Linux Distro
There are different Distros designed for a different level of people. You might be a newbie to the Linux ecosystem or some who have used Linux for a quite a while. I will start the list with Beginner friendly and easy to use Linux Distro and you will find more awesome Linux Distros as the list progresses.
Ubuntu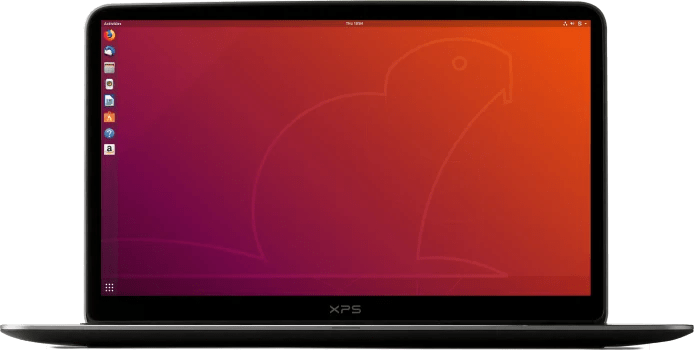 As this list is not specified for anyone, in particular, let's start off with Ubuntu. Ubuntu is the best Linux Distro that is targetted for everyone in particular. Every user including Home users, Developers, Programmers, etc are all given equal importance and the same distro can be used as a Windows or Max replacement in Linux environment.
Ubuntu is incredibly popular and you can find it pre-installed in many of them Desktops and Laptops out there. The Ubuntu team releases a new update once in every six months and 2 in a year to make things updated. After two years, they will release another LETS version which will have support for up to 5 years.
Highlighted Features
It is a solid and stable version of Linux aiming at the mass of people
Comes pre-installed on many devices nowadays
Best for Beginners to get started with Linux ecosystem
Good customizable Distro if you have some knowledge in it
Comes with desktop environments like Gnome, Unity, MATE, KDE, XFCE, etc.
Easy to use User Interface
Get an update every 6 months and an LTS version after 2 years
A plethora of different apps come pre-installed
Minimum System Requirement
At least 512 MB of RAM
700 MHz of processor speed
5 GB of storage space
VGA
Either a CD/DVD drive or a USB port for the installation
Elementary OS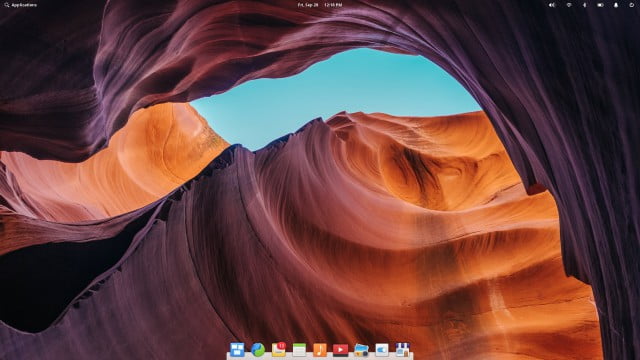 Elementary OS is a Linux Distro which has some close resemblances with macOS. The cleans and easy to use interface along with some unique features make it a perfect Linux Distro for everyone. You can extend the features the way you want by installing apps from the dedicated App Store that is available exclusively for Elementary OS only.
Elementary OS also comes with some popular applications pre-installed straight out of the box. Music, Epiphany, Mail, Photos, Videos, Calendar, Files, Terminal, Code, Camera, etc. They have their own versions of these apps so you are not required to download any third-party applications.
Highlighted Features
Efficient Multi-Tasking
PIP – Picture in Picture mode to be more productive
Exclusive Do Not Disturb mode
Dedicated App Store with both Free as well as Premium Applications for Elementary OS
Parental Controls for Kids monitoring
Customizable keyboard shortcuts
Pay what you like and get the installer
Bunch of pre-installed apps
Minimum System Requirement
Recent Intel i3 or comparable dual-core 64-bit processor
4 GB of system memory (RAM)
Solid-state drive (SSD) with 15 GB of free space
Internet access
1024×768 display
Ubuntu Mate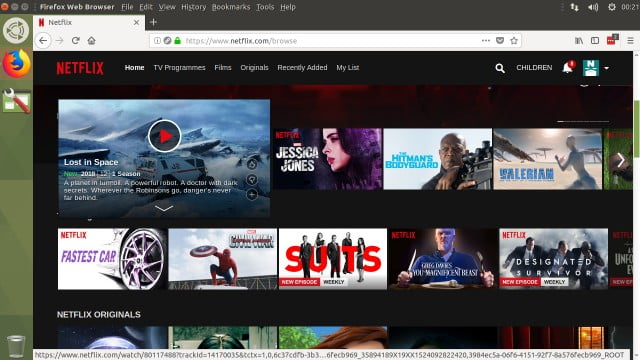 If you are looking for incredibly lightweight, minimalistic and easy to use Linux Distro then Ubuntu Mate is what you are looking for. It is from the same Ubuntu Family with lightweight features and configurations. It is based on Gnome 2 desktop environment and supports all the applications for Ubuntu.
As it is lightweight and easy to use, it is compatible with a wide variety of devices and the minimum system requirements is also low when compared with many other popular Linux Distros for Beginners.
Highlighted Features
Incredibly Lightweight, Minimalistic and Easy to use User Interface
Lowest minimum system requirements
From the legendary Ubuntu family
Support all applications for Ubuntu
Ideal for newbies to get started
Minimum System Requirements
It has a variable set of minimum requirements depending on the device and architecture.
Less than 2 GB of RAM
Both Intel and AMD Processors
In short, Old systems with decent specs
Zorin OS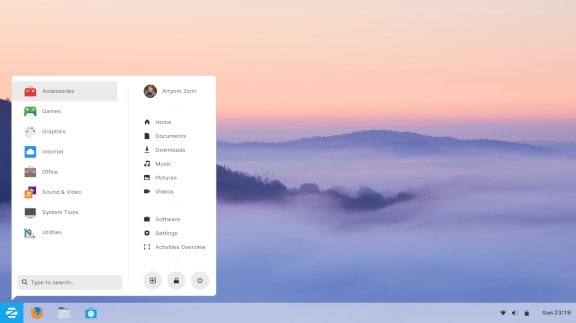 Started by two teenagers, Zorin OS is one of the best and flexible Linux Distro out there. It is easily configurable and things are getting way better than before with each and every new update. Zorin OS is a perfect Linux based replacement for your PC/laptop. If you are someone who is migrating from Windows or Mac then this has something to offer.
You can easily customize Zorin OS the way you want. If you come from a Windows background then you can customize it that way and it will be similar to Windows and same is the case with macOS. The floating dock, Toolbar, and Taskbar, etc are pretty much similar to macOS or Windows.
Zorin OS also comes with a dedicated Lite version for Older machines as old as 15 years!
Highlighted Features
Flexible nature
Customizable according to your need
The similarity to both Windows and Mac OS
Zorin OS Lite version for older machines with low specifications
Minimum System Requirements
For Ultimate Version:
CPU 1 GHz Dual-Core – 64-bit
RAM 2 GB
Storage 10 GB (Core & Education) or 20 GB (Ultimate)
Display 800 × 600 resolution
For Lite Version:
CPU 700 MHz Single Core – 64-bit or 32-bit
RAM 512 MB
Storage 8 GB
Display 640 × 480 resolution
SteamOS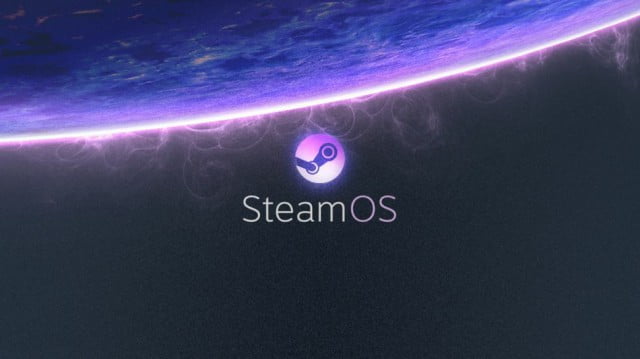 SteamOS is the ultimate Gaming Linux Distro that you can use right now. If your primary need is streaming games online then this just for you. SteamOS is the public release of their own Linux based project and the base system draws from Debian 8, code named Debian Jessie.
SteamOS is not an open-source project, however, you can download and use it for your needs easily from their website. But you can view the SteamOS Source Code from the SteamOS APT repository.
Highlighted Features
Dedicated Linux distro for Gamers
Based on the Steam Engine Linux platform
Not Open Source
As it is a Gaming oriented Linux Distro the minimum system requirements will be little higher than the average range.
Minimum System Requirements
Processor: Intel or AMD 64-bit capable processor
Memory: 4GB or more RAM
Hard Drive: 200GB or larger disk
Video Card: NVIDIA graphics card
AMD graphics card (RADEON 8500 and later)
Intel graphics
Additional: USB port for installation
UEFI Firmware (recommended)
MX Linux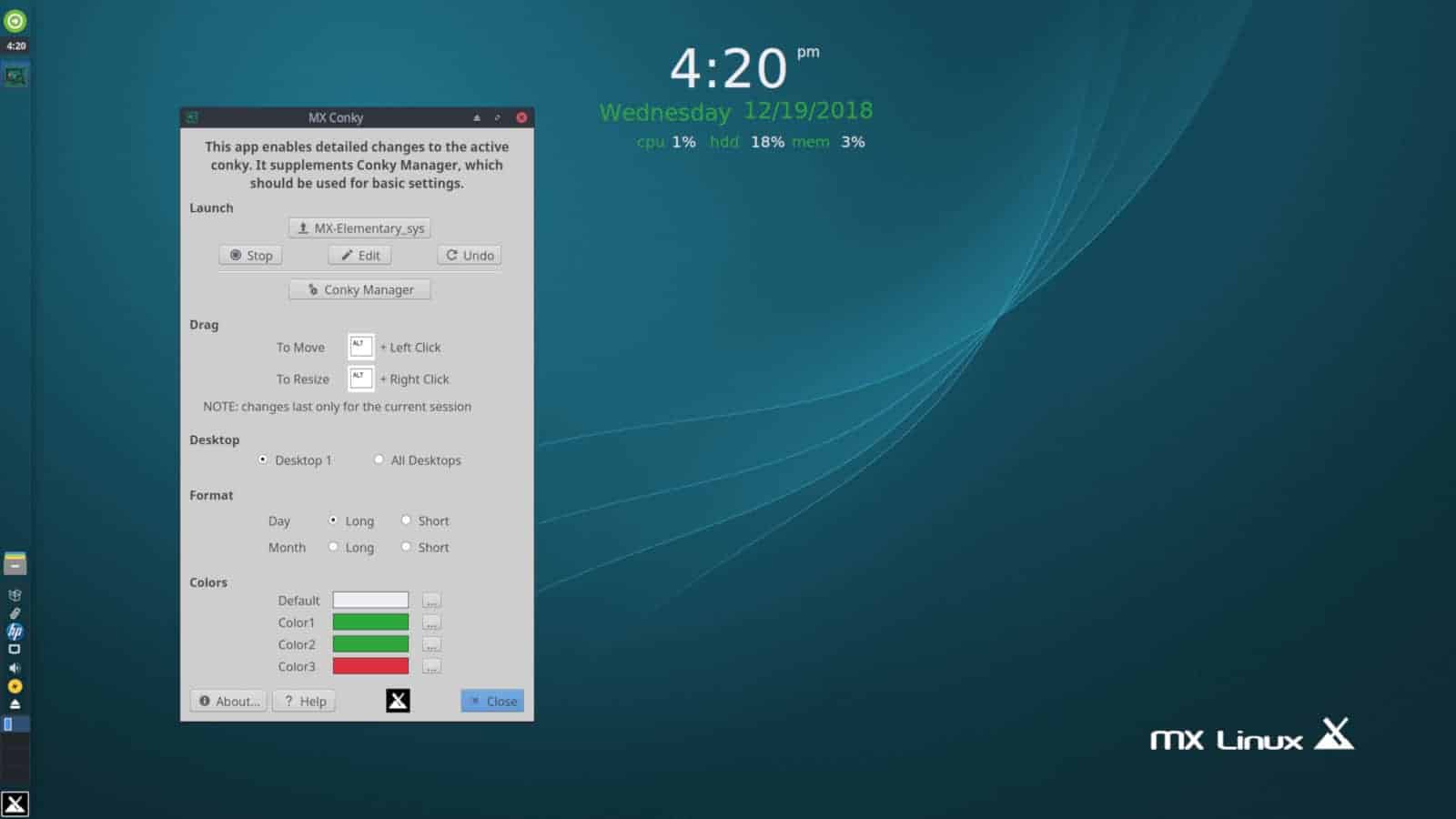 MX Linux is a joint project lead by antiX and former MEPIS communities. It is not a basic nor high-end Linux Distro, it is some intermediate between both with solid performance and essential features built right into it. It is a good Distro based on Debian with Xfce desktop environment.
Highlighted Features
Stable
Easy and flexible installation
Excellent hardware recognition
Automatic configuration for most users
One-click change of panel orientation and default theme
One-click enabling of Event sounds
Hibernation now enabled by default
Important applications updated regularly by Community
Significant upgrades to MX Tools
Localization for MX apps in many languages
Minimum System Requirements
512MB of RAM
GB Hard disk space
Mid range Intel or AMD Processor
CD/DVD Drive or USB Port for installation
Final Words
These are some incredibly popular Linux Distros for everyone. This list is not specified or targetted for any particular set of people but to the general public. If you are a home user who has been using Windows or macOS then these Best Linux Distros will make it easy for you to get into the ultimate Linux Ecosystem.