Are you looking for sites like Craigslist where you can sell used stuff online for a really high price in the market? If yes, then in this article you will find the Best Craigslist Alternatives that you can use to buy or sell used products online at the best rate. There are hundreds of sites like Craigslist and the only problem is that the majority of people are not still aware of them.
Craigslist is an online classified advertisements site with a dedicated section for different categories. This is one of the best sites to sell your old stuff online for a good and reasonable price. Apart from used products, you can also list and avail various services like Jobs, Service, etc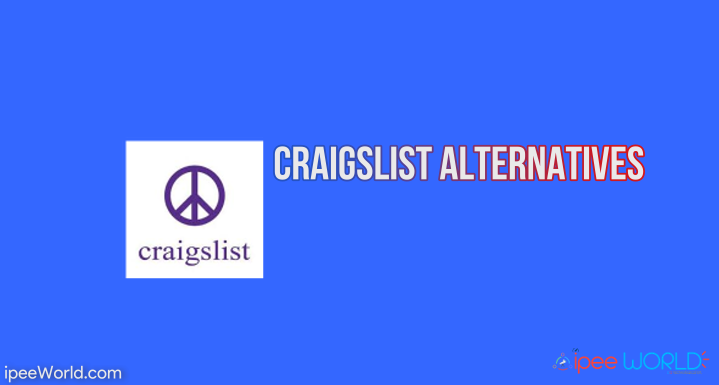 No one wants to sell their products at cheaper rates, So, if you are looking for a platform in which you can sell your used old products for high prices then Craigslist alternatives are for you. I will be listing multiple sites like Craigslist to get the job done. Craigslist is a popular American classified service to sell and buy used products and stuff online.
Best Alternative Site like Craigslist
I will list multiple websites that are similar in terms of functionality and features it has to offer. You can read the description of all these sites and then start using a service that you feel is good for your needs. Similarly, you can also list your product across multiple platforms to make sure that your listing gets the maximum impression
1. Facebook Marketplace
At top of the list, we have Facebook Marketplace, which is a newly introduced feature on Facebook. I think a majority of users are aware of this awesome new platform. If you have not yet received Market Place listing in your FB Account and then go the App Store and update your App to the latest version to get Facebook Marketplace straightaway.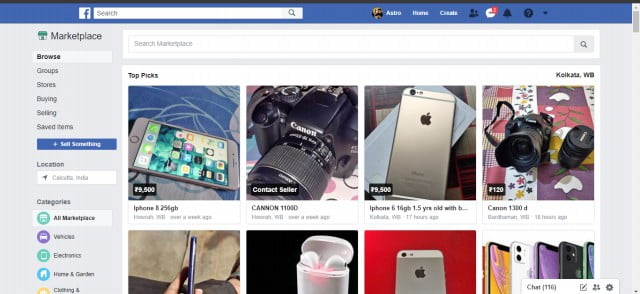 Facebook is the most used Social Media Platform and it has a really huge user base. If you list a product in Facebook Marketplace then you will definitely get huge exposure on your ad and the chances of selling the item are really high. Apart from that, there are multiple reasons you should use Marketplace by Facebook. As Facebook is a social media platform, you will get the details about the seller in a vivid manner. You can get all the info about the seller from Facebook itself, it's just a matter of visiting his/her Facebook Profile. This will reduce the probability of getting cheated while doing online selling or buying.
You can access Facebook Marketplace from your phone through the app as well as the Facebook website. You have location and price filter to adjust your budget and maximum distance you can go to get the product.
2. Oodle
Oddle is yet another alternative to Craigslist. It is one of the best-classified websites that you can use to sell your used stuff online. Apart from selling stuff online, you can also look for some jobs and services, too. It is closely integrated with Facebook to give a social media sort of feel. All the buyers are verified as they are linked with their Facebook account and the chances of scam are pretty low on this platform.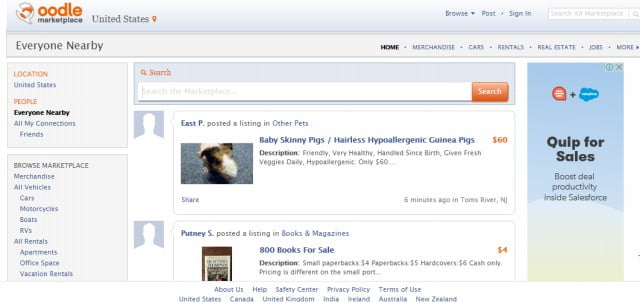 It is quite similar to Marketplace by Facebook in many ways and uses the same fashion to list and order goodies. It has a got powerful location wise search option that will only show products from the distance that you mention. Apart from the United States, Oodle operated in multiple countries like Australia, Canada, India, Ireland, New Zealand, and the United Kingdom. Overall, a pretty good alternative to Craigslist to sell your used stuff online.
3. Sell.com
Sell.com website started way back in 1999, is an online used product listing site. You can easily sell your used products and if you are a buyer then you can search for different used products online with sell.com. When it comes to filtering, categorization, and location wise results, this site is not that perfect. It won't automatically fetch your location details and list stuff near you, but you can manually enter your ZIP code and get details of products near you.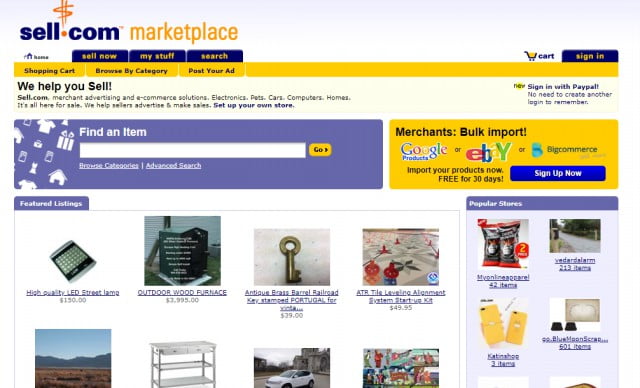 Jobs, Service, pets, Used stuff, etc are some options provided by this website. Every seller will have a review and star rating, too. If you bought something from someone on this website, then you can give them a rating and it will be visible to everyone publically. If you are a seller and want more impressions on your listing then you can also do that by paying them money. It's like showing your listing on top of everything for the amount you paid.
4. LetGO
LetGo is a cool online used product listing website where you can sell your used stuff online. The site is similar to Facebook Marketplace with large preview images, descriptions, etc. And the automated system will automatically generate Text and Alt tags using Artificial Intelligence. This site is completely free and you are not required to pay anything to do a normal posting. You are not required to pay any commission to the site either.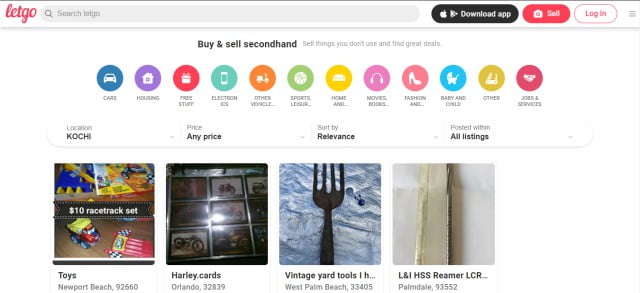 If you want your listing to be highlighted among the other similar ads or post then you can highlight it on top of the list by paying a small amount. It will generate more impressions on your listing and the probability for selling your stuff will increase for sure.
LetGo
Read: Best Free and Legal Sites to Download Movies
5. OfferUp
OfferUp offers a dedicated Android as well as iOS Application and some other cool features to make sure that you don't get cheated. The ID verification option in OfferUp is what I like the most. Everyone including Seller and Buyer is required to do an online ID verification to make sure that everyone's profile is real and authentic.
The Facebook linking features will show you the common and mutual friends if you have them. It will be more safe and secure to communicate with them and sell the product easily. OfferUp app is available on the Google Play Store as well as the Apple App Store and you can easily download it from there. Apart from these apps, you can also access OfferUp services within their website, too. Be sure to take any ID for verification as well.
OfferUp
6. Bookoo
Bookoo is a site that is very much similar to Craigslist in a lot of ways. The dedicated Interest and Bio section let you fill in the details about you and why you want to sell the product, who are you, what you do, etc. Mentioning these details in the About and Bio section will make your profile look more promising and authentic to the public.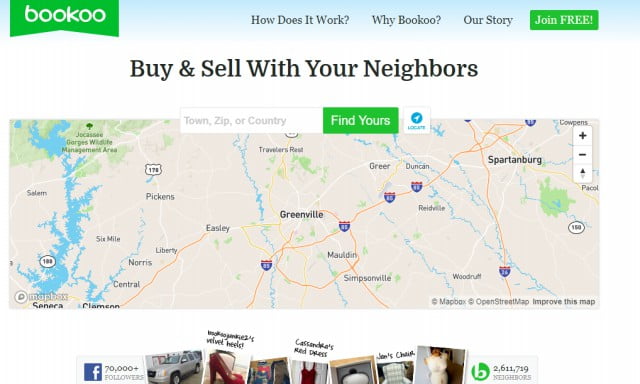 Similarly, if you are a buyer then you can carefully go through the Bio of the seller to get more insights about the Seller and only after that initiate a conversation with them. There is no ID verification as that is available in OfferUp but gets the job done easily.
7. OLX
OLX is a massive online used products and service listing website that is operating over a whopping 45 countries. You can find their service through the Android and iOS Apps as well as the OLX website. If you are looking for highly personalized ads and location wise filter, budget range, the amount you are willing to pay, etc then OLX is just for you. It doesn't matter if you are a seller or a Buyer, OLX creates a safe and easy ecosystem for both Sellers as well as buyer to get the job done.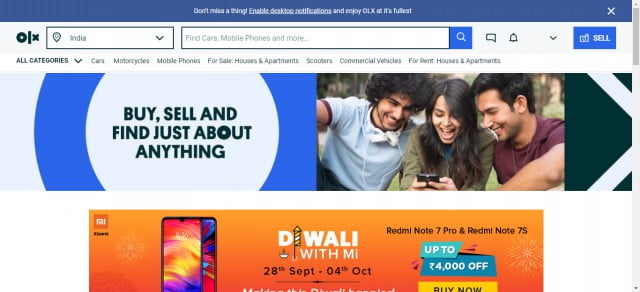 OLX recently got a massive rebranding with the new logo, website UI and App UI changed completely. Things are betting so better with OLX, and is one of the best and trusted place to do used stuff online purchase. I have personally used OLX myself and seems working quite great.
8. VarageSale
VarageSale is a little different concept from other sites on the list. It is essentially an online as well as offline based used goods selling website. Within the website, you can create groups and join other groups as well. You can join groups that are nearby your location or based on your location. By listing your ad on these groups, you can easily find potential buyers within your locality and make the whole process easier and safe. It will also make it easy for you to meet the person and then do the sale.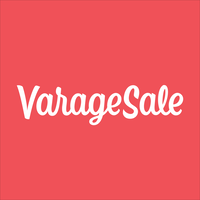 Definitely try VarageSale if you want to sell things or buy goos within your locality so you can close the deal after meeting in person and that is how we can make sure that we don't get scammed.
9. Poshmark

If you are looking for a site to buy and sell fashion and home decor kind of items then Poshmark is what you are looking for. Poshmark is a great website where you can find tons of products to purchase. Yet another thing that makes using Poshmark a lot better is the fact they have a dedicated section to deal with shipping as well.
Craigslist Alternative Sites For Seling
These are some best websites like Craigslist or in short some good Craigslist Alternatives that you can start using straight away. All the website mentioned above is really great and is one way or the other even better than Craigslist. The User Interface of OLX is really good and UI is the biggest downside of Craigslist. As soon as you visit Craigslist, you will wonder are you visiting a 1990's website.
Whether you are a seller or a buyer, you can post your listings and get the job done with any of these platforms and you can even post the same product on multiple platforms to make sure that you get maximum reach and impressions, too.